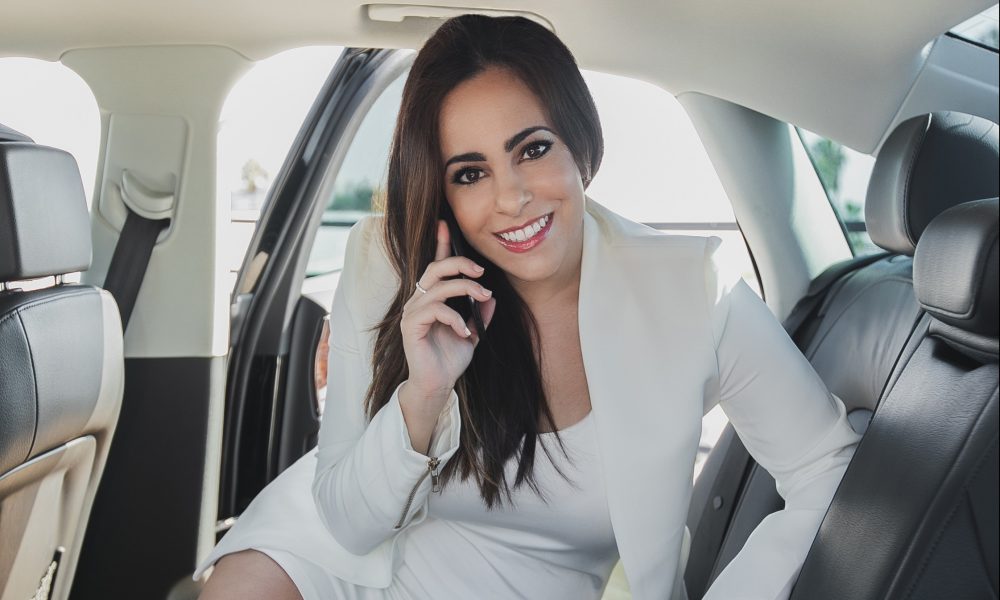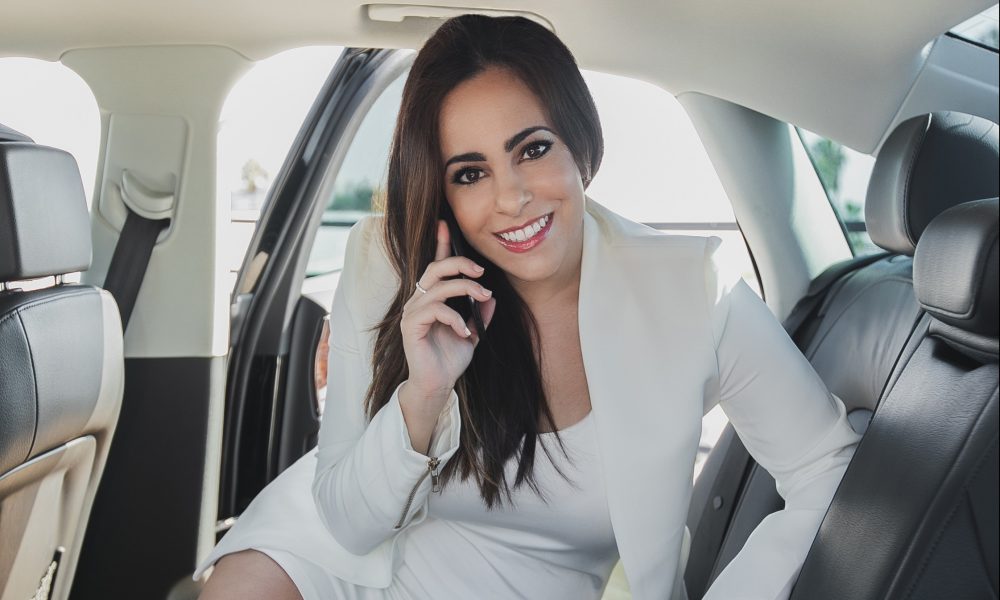 Today we'd like to introduce you to Amanda Samaan.
Nominated for Orange County's 40 Under 40, Amanda Samaan founded Revolver PR and has spent years assembling an ever-expanding client roster in the world of sports, entertainment, and lifestyle. Representing top-tier talent like Mike Ness and BJ Baldwin and producing automotive and cinematic events like Fast and Furious franchise's "Furious 7." Today, Samaan and Revolver continue to focus on these industries, overseeing PR initiatives for lifestyle clients Jeffrey Court, FGPG, Paris Hilton Fragrances, and the likes of Giants wide receiver Dante Pettis, Minnesota Twins short stop Royce Lewis, San Diego Padres Catcher Austin Hedges, and MLB "super-agent" Scott Boras. 
Hi Amanda, so excited to have you with us today. What can you tell us about your story?
When the thought of college came around in high school, I thought, I want to be a pediatrician. Having a soft spot for kids and always babysitting the neighbor kids, this would be a good fit. It also went with the tradition of being a doctor, lawyer, or engineer in our Egyptian culture, so it made my parents happy as well. A year and a half into an intense pre-med program, I decided to switch majors to communications. A move that was the polar opposite of anything related to medicine, and one that no one seemed to understand, especially my parents. But, for me, it wasn't all that far off. 
In high school, I had a speech and debate teacher that became a mentor before I even knew what that was, and that class changed my perspective on things and the impact communications has on everything.
So, when I made the switch, I also switched schools to Vanguard University in Orange County. The best decision I've made for my future. It was there that I discovered this thing called public relations (PR) in my upper-division courses, and when we had a guest speaker who was the former VP of Communications for the Portland Trailblazers come in to speak to the class, I had my first Oprah "ahh-hah" moment. 
This new discovery that I could marry my love of PR with my love of sports, particularly for basketball and the Lakers together, it was then, in that lecture hall that I knew what I was meant to do with the rest of my life. That guest speaker from the Trailblazers became my first boss at his newly founded PR firm with two others that became mentors to me. They've taught me so much that made me a better PR professional and person. I owe them my career and could never thank them enough. 
My background in broadcast helped make me a great PR pro to do media training with clients, get jobs I may never have gotten, and led to having my own radio show for a brief time interviewing local bands in a studio out of what I can remember being a print shop. I knew I always wanted to own my own company, so I set out to work at PR firms at different levels. My first job at the start-up I mentioned, to learn how to start a business, work with clients, and that no idea was too big of an idea.
The next was mid-sized where I learned processes, expanded my knowledge and experience in global PR, and the last company was the largest to learn how to scale a business, the true meaning of ROI, the cost of doing business, and how to hire employees. I began to grow restless, feeling like I needed a change but didn't know what it was. I tied to drastically change my hair thinking maybe that was the "big" change I needed and that worked for like a week, and that feeling was still there. 
I kept thinking, "I'm too young to go out on my own," or "I haven't learned enough, I need like 30 more years of experience." Those thoughts couldn't have been any more wrong. I've read a million business books, every article that Inc. and Fast Company had ever put out and made it a daily habit of reading a few articles a day from PR Daily. 
One day, I realized that the beauty of success is that it's blind to your age, race, height, experience and know-how. It doesn't care where you came from, only where you're going and how hard you're willing to work to earn success. So, with that, I started Revolver PR in 2016 and never looked back. I live by the motto, hustle hard, stay humble. So, I keep my head down and work to be great every day.
Would you say it's been a smooth road, and if not, what are some of the biggest challenges you've faced along the way?
Entrepreneurship is never an easy road. I used to get this reaction from people when I'd tell them I owned my own company. They'd immediately assume I was some kind of millionaire, and while I wish that was true, it isn't. They'd say "Damnnn, Baller!" as they do in countless songs, and I'd roll my eyes and keep it moving. Owning your own anything, especially at the beginning, you're usually the opposite. Part of what drives you to keep going. 
I think almost all of those people who made the assumption I was "ballin'" probably made more money than I did in my first year or so. It didn't make meeting someone new any easier either. I'd usually get one of two reactions. Either they'd ask me to be their "sugar mama", which that joke was on them, or they'd be intimidated and end the conversation. Something I now embrace.
I think everyone has heard about the sacrifices you make missing family events, etc. but, what no one tells you, including the thousands of articles in all those business magazines and books I read, no one tells you how lonely it can be. That is the biggest obstacle to overcome on a semi-regular basis. I'm not talking about having a bunch of people around you all the time. I'm talking about all the things you have to deal with as a business owner. 
Most, unless in the same arena don't understand what it's like. It's not all glamourous. I tell people who see me on red carpets or working with certain athletes, you only see that because that's what you're meant to see. You didn't see all the work that went into this behind-the-scenes.
Thanks for sharing that. So, maybe next you can tell us a bit more about your business?
Revolver PR is an award-winning communications and marketing agency, experts creating opportunity, generating media attention, and telling your story in new and exciting ways. We specialize in lifestyle, sports, and entertainment brands and figures, we take pride in the long-standing relationships we've built with the media and our clients. We like to think of ourselves as an extension of your team. 
Our SoCal HQ means we create the trends, and we aren't afraid to lead the way in making you or your brand a household name. Whether you're a product-based brand, sports-centered, celeb, or public figure, we've got you covered. Our team is small but, that is our secret weapon. It allows us to stay nimble without all the typical PR firm bureaucracy to serve our clients best. We don't like to do things the traditional way, we like to create badass campaigns to generate brand awareness and media attention to elevate your brand.
We're known for always incorporating experiential activations in our PR efforts, elevating brands to new levels. We've worked with global clients, like the Fast & Furious franchise, Tapestry Films, baseball super-agent Scott Boras, VF Imagewear, NASCAR, and high-profile athletes both female and male across a variety of sports. Some of the services we offer are PR, social media strategy, media tours & press events, media training, crisis communications and management, brand partnerships, influencer Marketing, brand ambassadors, product launches/placement, personal branding, among other areas of expertise.
Any big plans?
I've got a few things up my sleeve, but I never talk about them until it's a done deal. While I'm not superstitious, I still feel like that's bad juju. Since I work in PR, it will all be out in the open when it's ready. Stay tuned, it's going to be worth the wait.
Contact Info:

Image Credits
Michelle Adams Modern (Amanda Samaan Photos) Jonny Zeller (Paris Hilton Photo)
Suggest a Story:
 VoyageLA is built on recommendations from the community; it's how we uncover hidden gems, so if you or someone you know deserves recognition please let us know 
here.