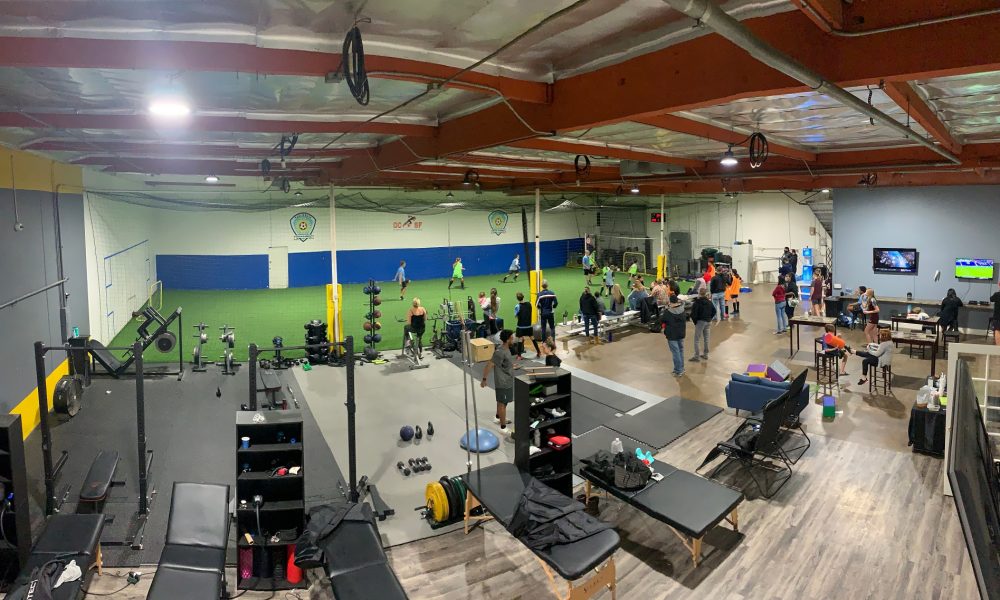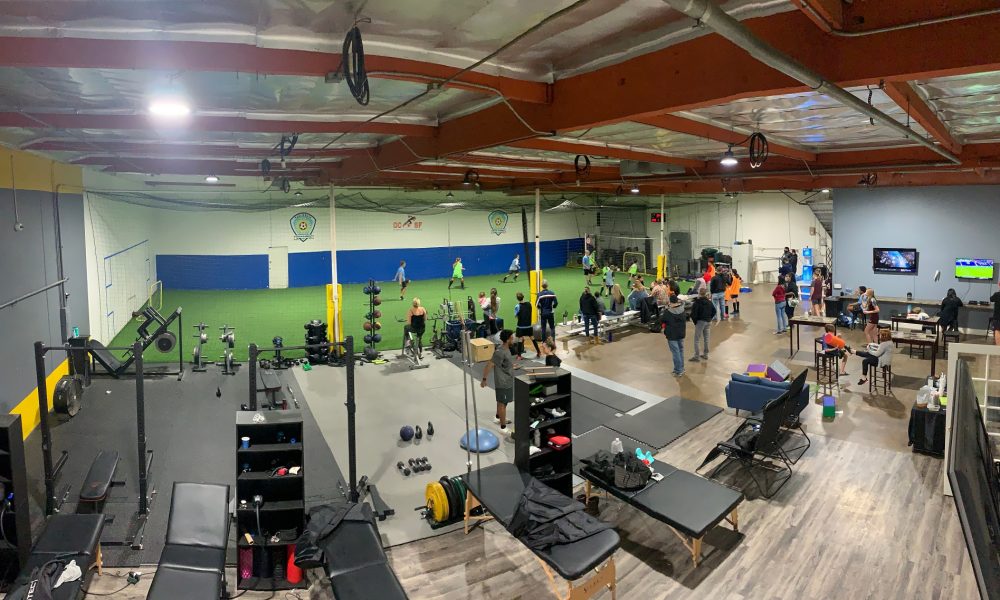 Today we'd like to introduce you to Steven Arroway.
Soul2Sole Soccer Academy was established in the summer of 2017 when a High School soccer coach saw a need for specialized soccer training for these young Athletes. The original founder Steven Arroway began training Athletes from all over the Orange County Area, traveling from session to session. After training for hours on end, back and forth to different parks and fields, and most of the time training these kids for Free, we knew we had something special brewing. From this, our Company "Soul2Sole Soccer Academy" was founded with the principle operating quote of "TOUCH THEIR SOUL, TEACH THEIR SOLE" As an athlete, we all know that development doesn't happen overnight and needs to fostered over time, that time and dedication only come through the Love for the Game and the Want to be better!! Our Founding Quote of "Touch their Soul, Teach their Sole" is the basis of our Academy! If you're able to connect to the athlete personally and show you actually care about their development, that's when the real development and progress comes!
As 2017 rounded up, the real work began and Coach Steven worked day in and day out to help any athlete that he could come across! From starting with three clients @ $20/ session the first year of training to gaining over 20 clients and adding to the training curriculum. Coach Steven and current wife Julia took the business to a whole new level by adding true professionalism to the business. Soul2Sole went from just training kids on a field to an accredited Soccer Academy for the whole of Orange County! After training over 50 clients on an 1-1 basis throughout the week for about 360/365 days in 2018, the blueprints of the Indoor Academy were being put together. In Summer of 2019, after months of meetings and planning the First Indoor Soul2Sole Soccer Academy was founded in Anaheim. The Academy of 2,000 sq ft. was home to a Soccer Field and a small workout area for our athletes. By having a Go-To indoor Academy for all Soccer players in the Orange County was greatly beneficial to everyone around! The Academy provided opportunities for athletes of all ages to play and learn the game they love by participating In group trainings, shooting / defending trainings and workout classes along with weekly Pickup games!
After a year of going strong and producing talent throughout the Orange County Area, the next step was needed!! Towards the end of 2019, Coach Steven and his wife met their eventual principal investor that would be the catalyst the establishment of the Soul2Sole Soccer Academy 2.0 based in Anaheim. The New Academy is home to over 10,000 sq. ft. Of athletic dedicated Field space, Workout, Recovery and Classroom space for all Student-athletes needs. The Academy offers Group training, workouts and recovery classes for all ages to help instill a "professional mindset" for all athletes. Soul2Sole is truly dedicated to the development of their athletes as they have created a "Pro- Pathway System" for the Academy athletes. Through the establishment of the Soul2Sole Futbol Club, based out of The UPSL soccer league, the Academy has created a way for athletes to focus their development on joining the first team. The Soul2Sole Soccer Academy was established to help foster and develop World-class Soccer Players in the Orange County area and Beyond.
We all face challenges, but looking back would you describe it as a relatively smooth road?
The Establishment of Soul2Sole Soccer Academy has been anything but a smooth road! From having to secure fields and parks to train at, getting kicked out, scheduling and meeting new clients while running over 40 sessions per week! Being a Soccer trainer was not the hard part it was more about running the business aspect of it. Organizing all of the athletes and their individual development can become overwhelming however having a great partner has made processes easier. Before our First Indoor Academy was established hundreds of hours were dedicated to the research and development of the Soul2Sole training curriculum to help enable our athletes to reach their peak performance! The First Soccer Academy was completely self-funded, and the process of fund gathering was a nightmare. Being owned and ran by a young new entrepreneur a lot of Investors were reluctant to invest in the start-up.
After being denied by Bank, and personal investors we were able to gather enough funds to open the first academy. But that wasn't the start of the good times, from then on for four months the company struggled every day to make our overhead/rent. At the end of each month, we would have no more than $200, fortunately we didn't have employees so we didnt have any wages to cover. After months of slowly progress towards the beginning of 2020, the Academy saw tremendous growth! Due to the huge increase in clients, Our Academy Director had to tailor its Training Schedule to better accommodate more athletes. The Academy added small group trainings for all ages and was able to exponentially increase its productivity and profits! As we began to make more and more, the Covid-19 Pandemic hit… This brought our business crashing down as kids were no longer allowed to participate with others in close spaces. Fortunately, our profits from the previous months kept us afloat and moving on. Having to pivot to be able to train our athletes, Our Academy Director, Coach Steven transitioned to Zoom classes/ trainings/ and mentorship program. Making the transition to a Digital platform enabled the Academy to have greater reach than just our immediate are, we now had the ability to train athletes from around the United States.
Our Academy Director ran 1-1 zoom trainings through the Mentorship program from 7am-1pm, Everyday @ 1pm Coach would run a 2 hour Zoom training including ball skills, workout and warmup/cool-down work for over 20 Athletes from around the United States and Orange County Area. This new training program took our academy to another height and we expand our training capabilities and our clientele reach. After the group Zoom session, Coach Steven would spend the rest of the evening talking-to existing clients about their progress and development needed, with individual phone calls with Soul2Sole Athletes. Soul2Sole kept this training model throughout the Summer of 2020 until we were able to secure our next step! In the Summer of 2020, Steven Arroway and his Wife Julia met their future principal investor Bob, which would help fund the next project. After hundreds of hours of research, financial projections, and all-nighters. The partnership of Steven/Julia and Bob yielded Soul2Sole Soccer Academy 2.0, thorough hard work, dedication and proper funding. In September of 2020, Soul2Sole Soccer Academy opened its home to the Orange County Soccer Community!
Alright, so let's switch gears a bit and talk business. What should we know?
Soul2Sole Soccer Academy was established with the vision to develop a Complete Soccer player. A complete Soccer player in our terms is a player that can play any position and fulfill any role on the field! Our job at Soul2Sole is to turn your athlete into a complete player, not just a Defender or Striker, understand the whole the game. We live by our founding philosophy "Touch Their Soul, Teach Their Sole," this means if your able to connect to each kid and truly care about them as a person, then they have the motivation to come back and get better! If you can touch their Soul, then you can Teach their Sole! The Academy specializes in producing high-class, quick thinking soccer players that can impact any phase of the game. The process of development comes through our Training Programs: Age based – Group Trainings and Workouts, Shooting/Defensive classes, Speed/Agility and Plyometric classes, Age based Pickup games along with a State of the art Recovery Zone powered by Hyperice and Normatec, the official recovery partners of the NFL, and MLB.
The Soul2Sole Soccer Academy is known for its process-driven development, each child has its own developmental path and there is no cookie-cutter training. Even though most training sessions have the same basis or work, the focus, intensity and detail will always differ with beginners and advanced players. Our Academy Director truly cares about each player's individual development. What truly sets Sole2Sole Academy separate from any Soccer trainings companies, is the individualization of each training while maintaining a group setting. We can focus on the individual while helping the whole. Soul2Sole Soccer Academy has a unique position with its brand, with a distinctive logo that can be recognized anywhere, our bright color scheme and Catchy Business name, Soul2Sole has been able to position itself as the Go-To Soccer academy for individual and small group development in Orange County.
If we knew you growing up, how would we have described you?
As a kid, I had a pretty simple childhood. Grew up in a two-parent household with five other siblings throughout the years, so we all had our moments but overall, we had basic childhood for most. I grew up playing all different sports, but soccer was the one that stuck with me the most! After experimenting with the other sports, I knew that I was supposed to be something within soccer! I was always a little more timid and reserved as a kid, I rarely put myself out in the spotlight and lacked confidence in my personal and athletic endeavors. As I grew older, I became more invested in soccer and would dedicate myself to the sport throughout High School and subsequent Club teams. My lifelong dream was always to have the opportunity to play College Soccer. Throughout my High School and later club years, I was forced to become more expressive and a leader by example. Due to my hard work and dedication of Hours and Hours training, I ended up being one of the top players in the High School and surrounding area, and the increase in expectations also brought along new challenges. After being pushed to become a team leader, brought upon by my personal demeanor and innate ability to lead a group, I was named a Captain at my Club and High School level.
Little did I know, this was the beginning of my Coaching and Player Development Career. After my High School career ended a new adventure was just about to begin, my college soccer career. After accepting a scholarship to the University of Concordia in Irvine, I was named to the 30 man soccer roster my Freshman year, which was a truly a dream come true. However, three weeks into my Preseason, I tore multiple ligaments in my knee, being young and naive, I opted to not have surgery and tried to heal naturally. After two full years of Physical therapy, learning to run again, and in and out of Doctor's offices, I knew my playing career was over. Instead of dwelling on the situation, I focused on my personal development, both physically and mentally, and began to pursue a career in Coaching. Using my natural leadership, hardwork, care of the individual player and Knowledge from years of learning/ conventions and readings, Soul2Sole Soccer Academy was Founded upon our founding principles of "Touch Their Soul, Teach Their Sole", which we continue to live by and push through our training curriculum.
Pricing:
$100/ Month – Includes training 1x per week
$150/ Month – Includes training 2x per week – One field training, One Weight Training
$45/ 1 Hour of Individual Training 1-1. -$70 / 2 Hours of Individual Training 1-1
$20 for 30 Minute Recovery – $30 for 45 minute Recovery
$10/ Player for Pickup games
Contact Info:
Suggest a Story:
 VoyageLA is built on recommendations from the community; it's how we uncover hidden gems, so if you or someone you know deserves recognition please let us know 
here.