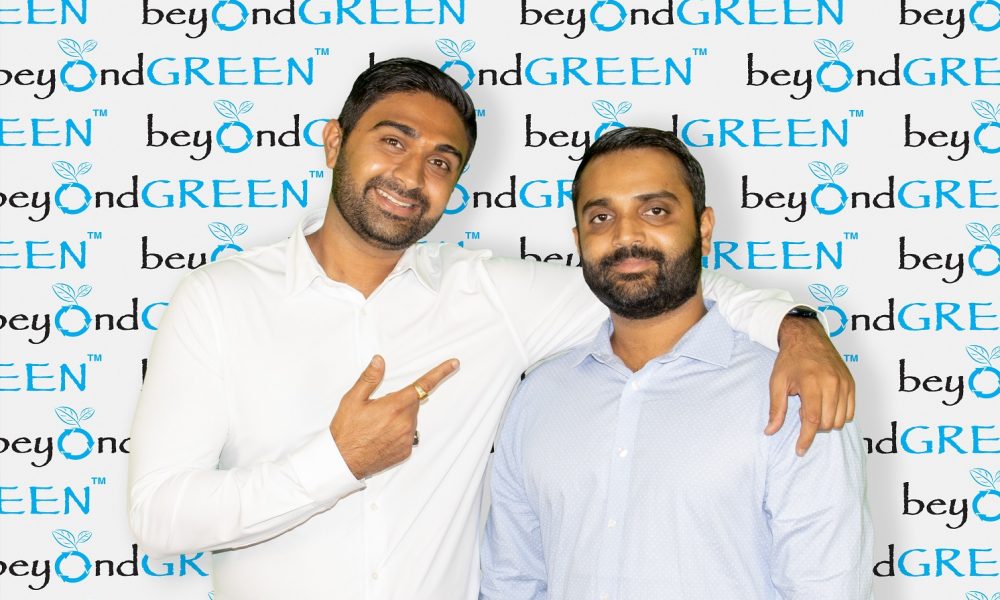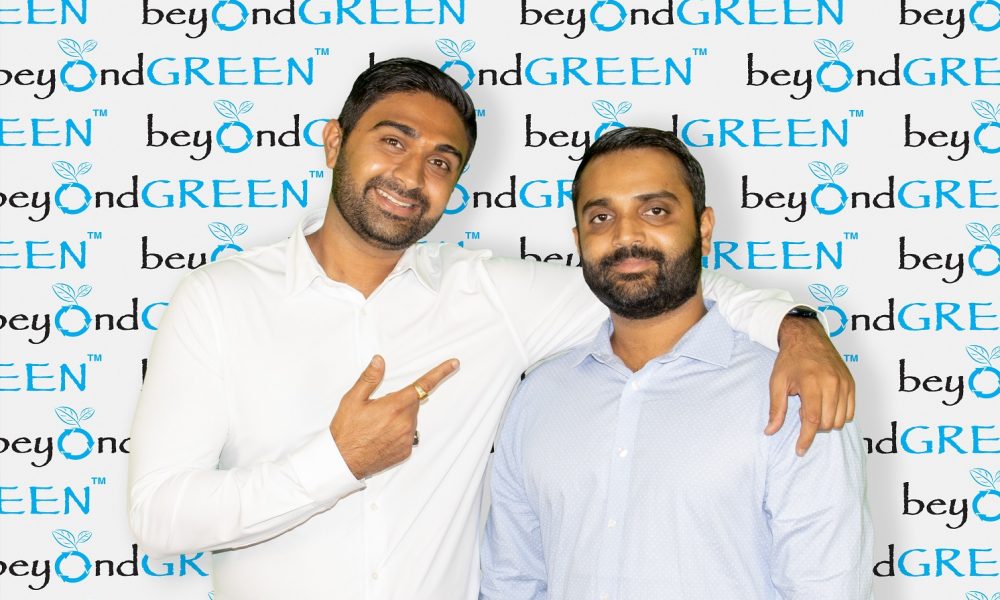 Today we'd like to introduce you to Rudy Patel.
Hi Rudy, so excited to have you with us today. What can you tell us about your story?
Many business owners may be able to relate to our story because as like most, we have experienced the struggles, the stress, the all-nighters, the hopelessness, the tears and most importantly the thoughts of shutting down the business. Despite all the negative situations and thoughts, we never gave up. One thing stood stronger than the negativity and that one thing was our passion to make a name for our family. When I refer to 'we' or 'our', I, Rudy Patel am referring to my father (Veejay Patell) and my brother (Achyut Patel). Many have told us that we make a great team and that is the reason that we have gotten this far and believe that it will be the reason that we will grow even more. You see, our father is our foundation, Achyut and I have his support to excel the business by doing the things we enjoy and are good at. Achyut loves to get his hands dirty and work on the floor, overlook all the manufacturing/operations and sales but you wouldn't take him as one for sales though. Whereas me, not one to get my hands on machines, you see, I enjoy reading contracts and agreements, working on trademarks and patents, content creation, product development as well as marketing and sales (who doesn't like the feeling after closing deal?). While both Achyut and I have different interests, we work together to constantly support each other, but most importantly we learn a lot from our father as he supersedes us in all that we things we are good at. Well, now that you know a little about us, why not tell you how we got started and what we do? I remember exactly the place and date when the idea to start beyondGREEN formed. It was on a gloomy 16th day of January 2016 at our home in Gujarat, India. My dad had come up to me and was excited to share that he created a formulation for a plant-based biopolymer which we could use to manufacture bags.
While at the time, we had no infrastructure to do so, I suggested, "why not pet waste bags?" This suggestion derived from my passion for the outdoors and experience selling pet products from a local pet store close to our come in Mission Viejo, California. I did this for many years during the latter part of my high school years and early college. Spending so many years selling pet products, I figured that there would be a market for this product. My dad trusted my word and decided to embark on the journey of manufacturing and distributing pet waste bags. When we started in 2016, we launched under the brand name bioDOGradable Bags. We started to manufacturer the bags in India and ship them to California, where we distributed them out of our garage from within our home in Rancho Santa Margarita. At this time, while I helped my dad here and there, I could not do much, I was working full time for a data analytics company, and that job took most of my day up. I would be able to help him maybe 1 or 2 hours in the evenings every day. Same went for Achyut, he too was working full time and attending college, he had less time to help than I did. How my father single-handedly got bioDOGradable bags going, I will never understand. You see, there would be nights where I would walk downstairs around 3 or 4am to get water and see him on the computer adjusting amazon ads or listing new products or just sending cold emails in hopes of a response with an interest of purchasing. None – zero -no interests whatsoever for the longest time. It was heartbreaking to have taken everything and put it all in one basket. He never gave up though, he always told us, "easy doesn't help you achieve your dreams." He trained us for the hard times, the struggle and to always be hopeful because if something does not work out, it's for the right reason and that reason is often for the better.
Our father's persistence, dedication, hard work, drive and the constant positivity slowly started paving the road pointing towards the top of the hill but that didn't mean that the obstacles got easier. He started getting busy ((still at this time (2016) barely doing 100k in annual sales)) but more so busy in marketing to get the brand name out into the market. Soon after, I quit my job and joined my dad. I have to say, I was very weak when it came to dealing with the struggles but having experienced all the difficulties of growing a business has taught me more than education any college could provide me. These are life lessons which cannot be read out of a book. Don't get me wrong, I am one for education, having my fair share of education from well-known institutions in US, but all I am saying is that life can teach you a lot more than any book ever will.
When we started bioDOGradable bags, we thought that it was a great idea and that it would immediately be accepted by consumers and distributors in the Pet Industry, but what we did not investigate was the so-called competitors which we had that were 'Greenwashing' and claiming that their products were eco-friendly despite being made from plastics. Off-shore manufacturing created an enzyme known as EPI, which, when added to plastic formulation eats away at the bags. This is not truly an eco-product because the enzyme does not completely break down the bag, it just turns it into micro-plastics. Some of these brands had been around for so long and had 'greenwashed' their consumers so well that they truly believed they were using the "greenest" product in the market. This was very challenging for us. Our bags were chemical-free and made from plant-based biopolymers which made them more expensive, so to first educate people on what a 'greenwashed' product is compared to what a real eco-based product was difficult and then to convince them to buy our product which was more in cost was even more challenging. Many consumers that really knew the 'green' products and had a background in sustainability understood and made the switch to our bags (mostly end-users and small businesses – they really are the reason we are where we are today). We tried so hard to get in with many distributors within the Pet Industry, but they just would not understand and went straight to the profit perspectives ignoring the environmental benefits, this made us realize that we only would like to work with individuals and businesses which share the same passion about the environment as we do. Everyone would like to make some money, but when you are also working on helping an external cause, it makes what you do that much more valuable. We operated under the brand name bioDOGradable for approximately two years and despite all the hurdles we faced, bioDOGradable slowly started to gain traction in the marketplace. When this happened, we realized that it was time to bring manufacturing to USA.
In December of 2018, we leased out a building in Lake Forest, CA and purchased extrusion blown film machines and film conversion machines. Engineered how to operate the machinery and started to manufacture all of our bags here in sunny California! The first two years of manufacturing in the US was brutal, we had a huge initial expense from purchasing all the machinery and equipment and despite a 10x revenue jump from 2016, we were still barely struggling by. I remember clearly the few times we weren't going to make payroll or the number of times we never deposited paycheck because if we did, there would not be enough in the account for everyone. The overhead was so much that no matter what the revenue was, we were barely making it. Despite these situations, we kept pushing forward and in 2019, we moved away from the use of our brand name bioDOGradable Bags and operated under beyondGREEN, LLC. The pet waste bags were now doing well and moving themselves and we didn't want to stop there, we wanted to know what other products we could develop to help reduce the global plastic pollution and so we did just that. While operating under beyondGREEN LLC, we launched shopping bags and purchased an injection molding machine which we used to manufacture molded articles using our same plant-based biopolymers. Still struggles here and there but we kept pushing forward and kept looking for business opportunities. Now, fast-forward to November 2020, we moved into our larger and new manufacturing facility located in Santa Ana, purchased more machines and equipment to keep up with the demand we are now receiving which the years prior we were praying for.
If I have learned anything from the last couple of years, it's this; luck is definitely a factor in life, and luck to me is when consistent hard work for your passion meets opportunity. I have learned that you need to build yourself to be so strong that nothing life throws at you can break you. It's important to understand that if something does not work out the way you wanted it to, well it's most likely because something better is coming your way. All you must do is keep your persistence, consistency, hard work and drive going.
Today, we operate under the name beyondGREEN biotech, Inc., we are located in Santa Ana, California and are one of the only plant-based product manufacturers in the United States that manufacture products using biopolymers through both extrusions blown film manufacturing and injection molding. In addition, we are the brand behind the electric home-use, pet waste and organic waste composter along with the electric home-use kitchen composter. We aim to reduce plastic consumption globally while providing consumer the tools to dispose of their products in an eco-friendly way to limit waste to landfills. We continue to work each day to develop more efficient products to provide consumers an easier switch to the "green-side". Though some may say that we have achieved what we came for, but the truth is we plan on doing a lot more for the planet. Now manufacturing products for some of the world's largest brands, we continue to strive to develop new partnerships to continue to decrease the use of single-use products worldwide. To meet this demand, we plan on continuous expansion, vertical integration as well as start manufacturing our own blend of plant-based biopolymers. Though today may be easier than four years ago, challenges continue to come forward on the daily. We will never forget our journey which brought us to where we are today and we are extremely thankful to each individual and business that helped us carve that path which brought us here.
Would you say it's been a smooth road, and if not what are some of the biggest challenges you've faced along the way?
Absolutely not, our journey with beyondGREEN has been filled with one obstacle after another. Some of the struggles we encountered include:
1) Having demand and sales but not being able to purchase the raw materials due to a lack of funds. This lack of funds is due to the cash flow from net payments methods.
2) Educating consumers on the true benefits of our products.
3) Finding customers.
4) Competitors mis-marketing plastic products as eco at way lower price.
5) State based challenges on biodergradability and compostability claims.
We've been impressed with beyondGREEN biotech, Inc., but for folks who might not be as familiar, what can you share with them about what you do and what sets you apart from others?
beyondGREEN biotech, Inc. is a USA based manufacturer of plant-based products which are produced with the goal in mind of reducing plastic product consumption as well as aid in the reduction of plastic pollution globally through biopolymer (raw material) technology. In addition to manufacturing products which are sustainable alternatives to environmentally harmful plastics, beyondGREEN also works towards manufacturing green-tech such as its own Home-Use: Indoor & Outdoor Pet Waste Composter along with its Organic Kitchen Waste Composter, which in return reduces the amount of waste flow into landfills as well as marine environments. While having patents on its own biopolymer recipe, beyondGREEN also sources biopolymers from some of the industry's largest raw material suppliers to ensure its customers get the true organic and sustainable products they seek. The biopolymers used to manufacturer its products meet American and European Standards for Biodegradability and Compostability. beyondGREEN strives to work with its vendors, partners, and customers together in efforts of providing true environmental options which can be incorporated into the day-to-day lives of each person throughout the world in hopes of a greener future.
I, Rudy Patel work for beyondGREEN as the Vice President of Business Development. My day-to-day activities include sales relationships, marketing and PR relationships, product development along with content creation. I truly enjoy what I do, it is my passion and would never consider beyondGREEN to be my job, it's a part of my family. We have gone through so many hard times starting this company and have experienced so much joy as well. This is a part of us now. This company has taught me so much, I could never pay it back. I am extremely thankful to be a part of this company because we do not just manufacture products, we provide a solution to reduce and prevent global single-use plastic pollution.
beyondGREEN plans on vertically integrating its complete supply chain to live by the phrase "from soil back to soil". At beyondGREEN, we offer many plant-based products, products such as; pet waste bags, grocery bags, take-out bags, composters, PHA straws, cutlery, zip ties, pop-top containers for cannabis and medical use, produce bags and much more. While we manufacture our own branded products, we also offer the following services to our customers: 2D & 3D Product Designing, Mold Making, Product Prototyping, Injection Molding (Small Runs and Mass Production), White Labeling, Custom Bag Making, Packaging and much more.
Can you talk to us a bit about the role of luck?
Luck is definitely a factor in business, and luck to me is when consistent hard work for your passion meets opportunity. How ready you are when that opportunity arrives is what will define your path forward.
Contact Info:
Email: info@byndgrn.com
Website: byndgrn.com
Instagram: @beyondgreen_biotech
Facebook: @beyondgreen_biotech
Twitter: @beyondGREEN_USA

Image Credits:
beyondGREEN biotech, Inc.
Suggest a Story:
 VoyageLA is built on recommendations from the community; it's how we uncover hidden gems, so if you or someone you know deserves recognition please let us know 
here.