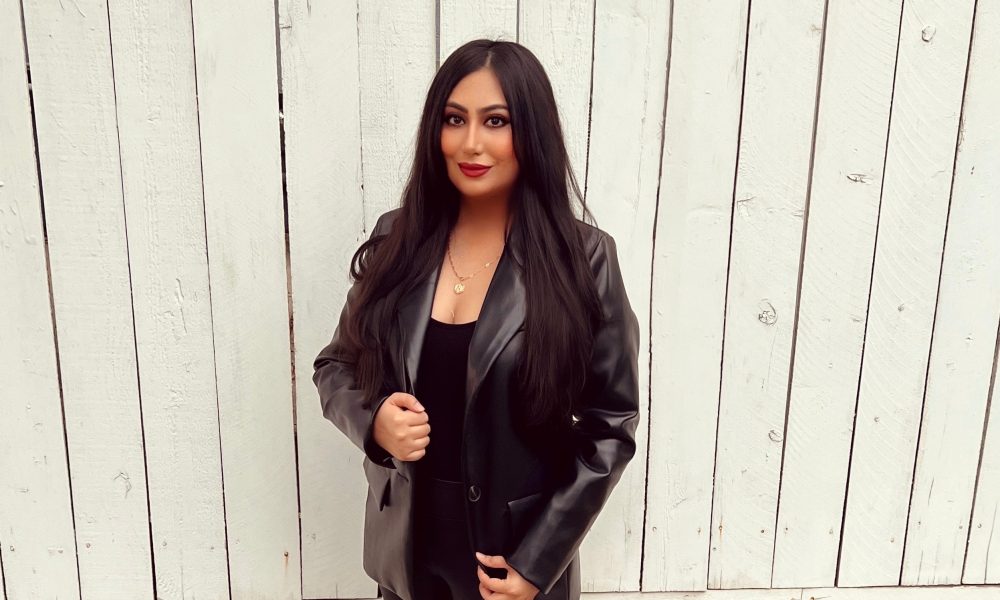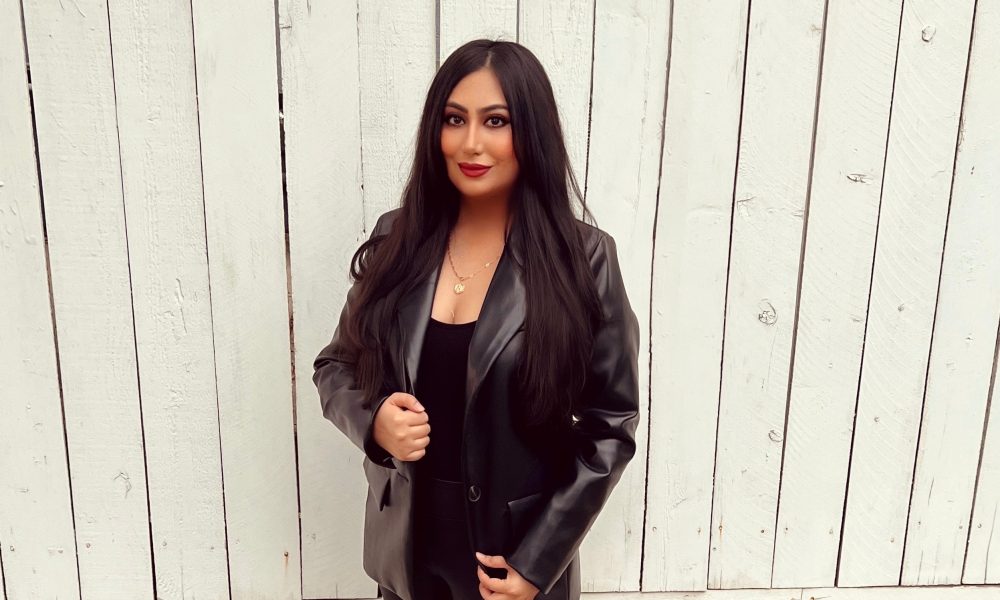 Today we'd like to introduce you to Nimra Hayat.
Hi Nimra, can you start by introducing yourself? We'd love to learn more about how you got to where you are today?
For as long as I could remember, I would dream about working in fashion. I would dress up and accessorize my barbie dolls constantly and even had fashion shows in my room with my friends when they would come over. I still remember that we used my bed as a runway taking turns walking, while the rest of us would be the audience watching from the floor. I would be so excited for this that I would steal my mom's makeup and apply it on all the other girls. I didn't comprehend it at the time, but there was something that felt so liberating about expressing myself through fashion.
I attended college at CSUN, a local university based in the Valley. Growing up in an immigrant household, telling my parents I wanted to pursue fashion was not an easy conversation. Everyone around me was being pushed into STEM degrees, but I knew it simply wasn't for me. On a whim I took a business class and it clicked that this was a path that would enable me to pursue a career and work in the industry I was passionate about. Though after graduating, I worked different corporate jobs in business operations, I always intended to start my own company after gaining some experience.
Around this time, I got engaged. Both my then fiancé and I decided to take time and travel Europe for a year after we got married. While abroad, I was surprised by the sense of fashion that many people carried themselves with. We tend to stereotype that part of the world as being fashion-forward, but I realized that in many cases, fashion was simply accessible to everyone. The quality of clothes we were able to find in average European shops at relatively affordable pricing made it easier for normal everyday folks to access trendy clothes. The idea behind Lylah's started formulating while there, as I realized how fashion and culture intersected.
Having this opportunity to leave my hometown, meet interesting people, see new cultures, and live a unique lifestyle opened my eyes to so much more. Coming back to the States, I realized the nine-to-five routine wasn't for me and I yearned to do something bigger.
After spending a year planning and researching, I launched Lylah's Los Angeles. My goal when launching (and still is!) was to create a fashion line that I would be proud to shop at if I were a customer. I believe there's an unaddressed need that sits in between fast fashion and high fashion that Lylah's can address. Our mission is to provide all women with trendy, high-quality clothing at affordable prices because every woman deserves to be her authentic self.
Would you say it's been a smooth road, and if not what are some of the biggest challenges you've faced along the way?
I can't understate how challenging it was to venture into a space that I knew so little about, especially in the midst of the pandemic. The fear of failure is very real when you're putting your own life savings into the dream. Leaving behind a corporate career, one that would be more predictable, is so much easier to say versus do! Let alone during a time of high uncertainty that we've been facing as a society for the past year. I truly had to overcome mental barriers and take that step forward and learn to become comfortable with the risk I was taking.
If it weren't for the family members who stepped in and acted as a support system for me, I don't know how I could have made that plunge. I understand why they say that it's so important to surround yourself with people who believe in you and are willing to support you.
From a day-to-day perspective, running a business itself comes with countless obstacles and every day has its own unique set of challenges. I thought I was prepared from my educational background and corporate experiences, but I definitely underestimated it! The truth is, many people are hesitant to shop from a brand that they've never heard of, and especially when it's entirely online. Learning to gain customer trust, not just for that initial purchase but in hopes of generating long term customers, comes from delivering at every aspect of business – how the technology runs, the story social media tells, where I source my items, and staying true to the community culture that I'm trying to foster. It's the full combination of all those parts of a business that allows people to derive meaning from material.
Personally speaking, launching and running a company requires persistence. It's easy to get caught up in the constant challenges, as I've largely been the sole individual working behind the scenes. However, the wins make it all feel worthwhile, no matter how many sleepless nights it took. To see my vision come to life and to be able to control my future is an achievement that's often hard to express.
Thanks for sharing that. So, maybe next you can tell us a bit more about your business?
Shop Lylah's offers stylish and on-trend clothing, jewelry and accessories. Our mission is to provide quality over quantity, and we want our customers to absolutely love the product and have it last for years in their closet. Lylah's truly represents the Los Angeles community and the outfits themselves are curated and designed to capture the mellow LA vibe. We focus on offering transitional and classic pieces that can be worn to work and on the weekend. All pieces are hand-picked to fit the lifestyle of modern women, who need practical yet flattering pieces which can be dressed up or worn casually. Lylah's offers a variety of styles, ranging from glam to edgy streetwear, allowing all of our customers to feel a sense of confidence in their own skin.
The community and inclusiveness we've cultivated goes beyond just the fashion sense. I've gone out of my way to work with Los Angeles based vendors who locally source their materials and I have similarly collaborated with local photographers, models, and brand ambassadors. Given that I want my brand to deliver quality over quantity, building partnerships that share that same ethos was incredibly important to me.
I'm proud of the fact that I was able to build a brand on my terms, deliver the best quality to my customers, and create that sense of community. I'm also proud of creating an image of Los Angeles that is true to the city and building my business authentically.
What was your favorite childhood memory?
Growing up in an immigrant household was full of challenges, especially learning to navigate a new culture. I cherish the memories of how my parents went out of their way to make my siblings and I feel like we belonged.
When I started attending public school here in Los Angeles, I learned of the known tradition of parents bringing cupcakes or snacks to the class when it was their child's birthday. My mom really had no way of knowing that this was a cultural norm. When my birthday came around and no cupcakes arrived, the other students started teasing me and asking where the cupcakes were. Needless to say, this drove my elementary school insecurities through the roof!
I went home and started complaining to my mom, and I knew she felt bad. Weeks went by, and seemingly out of nowhere my mom entered my classroom with the warmest smile. She wanted to make me feel special, and instead of cupcakes, brought a huge chocolate cake for all to enjoy!
She had a slight oversight though: she assumed the classroom would have utensils and bowls available for her to use. I still remember her struggling to cut the cake with popsicle sticks, which were also used by us kids as eating utensils. The kids were so excited though, nobody even cared that it was no longer my actual birthday. It was a hilarious sight, but it was that improvisation that made me feel special about that day.
I always appreciated this memory because of how much it reminded me of how my parents tried to make us feel American and ensure we knew that this was our home. My mom didn't drive at the time so transport was hard, and she could have moved on knowing I would have gotten over it eventually. But instead, she made it a point that as soon as she could, she would deliver that cake. We still talk about this moment quite often, and it makes me smile every time.
Contact Info:
Suggest a Story:
 VoyageLA is built on recommendations from the community; it's how we uncover hidden gems, so if you or someone you know deserves recognition please let us know 
here.