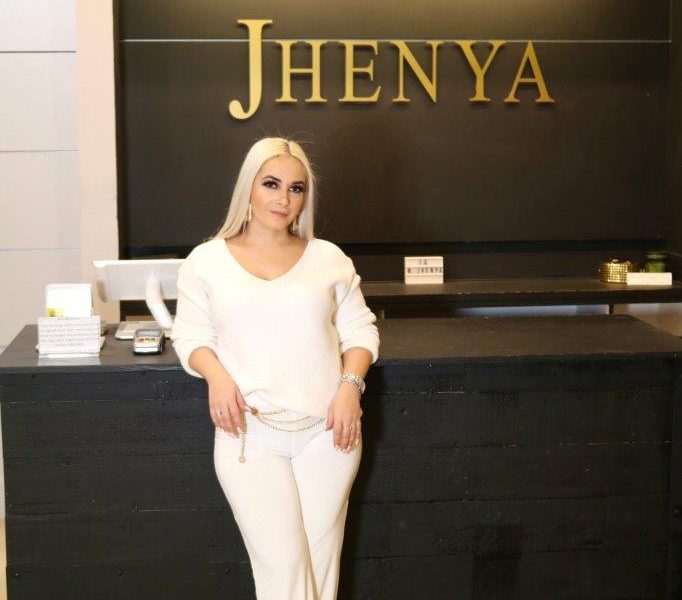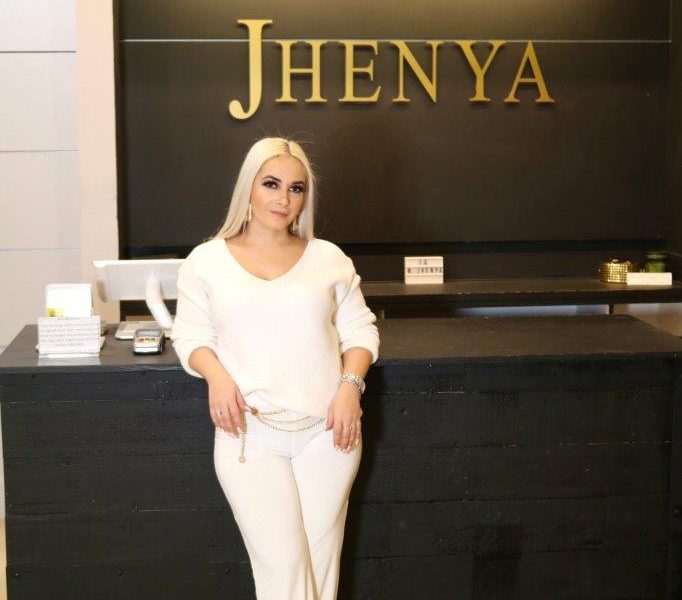 Today we'd like to introduce you to Meline Gasparyan.
Hi Meline, thanks for joining us today. We'd love for you to start by introducing yourself.
As a little girl, I have always loved fashion, clothing, designing and styling. It all started with my Barbies, I would cut fabrics and staples them together as the "stitching" since I was so little and didn't know how to sew. Fast forward years later my middle school and high school days, I was always so fashionable and won as best dressed in my yearbooks. In high school, I knew I wanted to be a Fashion Designer so I applied at FIDM Los Angeles and scored myself an interview! I was so excited I had to present a project they gave me, I killed that project and they fell in love and I got excepted! Straight out of high school, I started FIDM 2/3 months after graduating where I did my GE and MAJOR at the same time, let me tell you it was not easy to juggle both and I had a part-time retail job at the time. When people think of Fashion Designer, they think it's just coloring and drawing but it's one of the HARDEST majors in FIDM so many students would switch major mid-major to marketing or visual that's how intense it would get. 
You go from back then fashion history to current and learning how to cut and sew an entire outfit from just yards of fabric and the techniques and photoshop and line sheets it's never ending! I would wake up 6am be in school all day (some days I had 6-hour classes). I would come home get ready, eat in the car drive to work for a couple of hours then come home and do my projects and school work till 3am and repeat mind you, I was 18 years old and had no nightlife or time for fun for three years. But I stuck it through and graduated a Fashion Design Major! This was back in 2007-2009 when social media wasn't a major thing so it was just you, your creativity and your passion. Everything seemed so original designing and creating styles and clothing designs. Through my years, I worked for designers as an assistant designer and I was so good at my job it was all very natural to me. One day I decided to just go for it and create my own brand. As a younger girl, I would always play with "names" I would brand my own clothing line one day and I would blend the name in to see if it flowed perfectly with top designer brands and to me it did and it still does! I knew my brand would be called JHENYA.
Jhenya is my grandmothers name, I was a little girl when she passed away but growing up it always felt right in my heart that one day my brand would be named after her. It so unique, bold and powerful that people remember the name. First thing I did when I was in my early 20's was buy the domain and name to own the .com. I had no idea what I was going to do with this site but I needed to make it mine for the future, who knew I definitely would use it years later. Age 25/26, I was at the lowest point of my life for personal reasons. I had to get a job in retail again to just get by. One day I had this idea & thought to myself that I'm so good at retail, customer service and I know the industry so well why not start my own NOW & mind you it was the worst time of my life to be so ballsy, start a new venture & be my own boss but something inside me said just call and find out. Oddly enough, I had this amazing opportunity to open my own Brand/Store in a Westfield shopping center which not in a million years did I think would happen especially THAT point of my life. That was always a dream of mine to see JHENYA name in a shopping mall. I always would say opportunity doesn't wait for time, money or when you feel ready when you get that chance, you have to TAKE IT and OWN IT. That day I went to my mom and told her the news that I got this amazing opportunity and god bless her soul, she said "do it baby I got you" and just like that, I had my first business meeting with mall management which till this day I'm always grateful for, for believing in me and my vision. May 7, 2016 I open my doors to the public of my own store, my very own brand in Westfield Valenica Mall that I worked so hard to get and figure everything out.
Til this day am sooo proud of JHENYA and myself from starting from and with nothing to creating this dream and brand. My dreaming didn't stop there I always wanted JHENYA inside Westfield Topanga Mall one of the largest and luxury shopping malls at the time. One year later, management presented me to open in Topanga Mall and I almost fainted. I remember that day so clearly. Of course, my answer was Yess! It's everything I had been working towards to expand. I rebranded my Website and JHENYA Topanga was a huge success my customers love the brand, the clothing and I had amazing collaborations! I would collaborate with other Female Entrepreneurs to do Pop-Ups in my store. Amazing entrepreneurs such as Laura Govan, Durrani Popal, etc. JHENYA Topanga also bought me the pleasure of meeting celebrities and bloggers which allowed me to style them and dress them in JHENYA and they loved it! Boss babes such as Vivica A Fox, Crystal Smith, Adrienne Bailon, Elizabeth Woods, Julissa Bermudez, Gretchen Rossi, Diana Madison, Nia Guzman, YaYa and so much more. I am forever grateful for everyone who wears, tags & reposts JHENYA which allowed my website, my online store to grow so much with the power of Social Media and Instagram. So today, I am beyond humbled, blessed & grateful for my struggles, my opportunities and my blessings. Stay tuned for more exciting things in the future for JHENAY!
Would you say it's been a smooth road, and if not what are some of the biggest challenges you've faced along the way?
It definitely was not a smooth road for me, like I had mentioned I started this crazy dream of mine at the lowest point of my life, mentally and financially. I had to put all my savings on the line for my dreams and I had no guidance or help from anyone to opening my store so I had to figure it all out myself which made me make mistakes, which costs money. One thing I learned which took me a while was to not go crazy on making the store look expensive or luxury first no need to spend crazy money when you can make it visually pleasing on a budger and second that intimates customers just walking by. For example, I had gold mannequins and I would always hear people saying the store is probably so expensive which in reality it wasn't! My price point went from $10-$100 at most but I wanted the customer to get the best shopping experience with luxury feel inside but affordable prices and at time that would bite me in my rear end.
Great, so let's talk business. Can you tell our readers more about what you do and what you think sets you apart from others?
My business is a woman's clothing brand. It's for the everyday woman to the glamour woman. My brand caters to woman ages 15 and up. Through my years, I have seen all ages of woman's shop at JHENYA which makes me proud to be able to dress so many incredible women. JHENYA also did a Kids Line, Men's and Mommy and Me matching outfits. We also have accessories and shoes, basically it's your ONE STOP SHOP. My brand's style, customer service and honesty is what sets us apart from others, I would never lie to a customer to make a sale, at Jhenya every customer is personally styled and attended to meet their desired look. I'm proud of how far I have come from nothing and where I was/am able to take my brand. I'm proud that I've learned so much along the way to grow as an entrepreneur. Due to covid for now JHENYA is online until further notice. You can shop our website www.JHENYA.com and follow us on Instagram @_jhenya. We offer local drop-offs and discount codes on our social channels.
Can you share something surprising about yourself?
One thing people wouldn't know about me and starting my brand is the struggles I've faced. It seems to others like it was all easy and handed to me. Also, people don't know that I basically do it all! I don't have a partner or help, I'm the buyer of the brand, the visual, the stylist, I shoot my own brand's photoshoots and do the edits, I handle all customer service, I do all the online uploads and fulfillments. So my hands are always full!
Contact Info:

Image Credits
Model – Daria Rottenberk, Model – Meline Gasparyan
Suggest a Story:
 VoyageLA is built on recommendations from the community; it's how we uncover hidden gems, so if you or someone you know deserves recognition please let us know 
here.