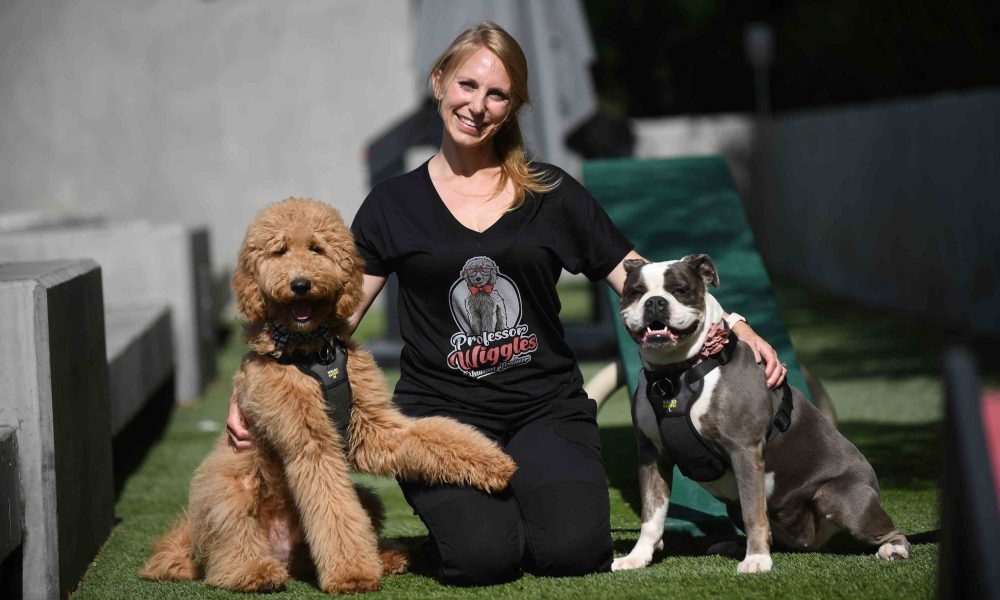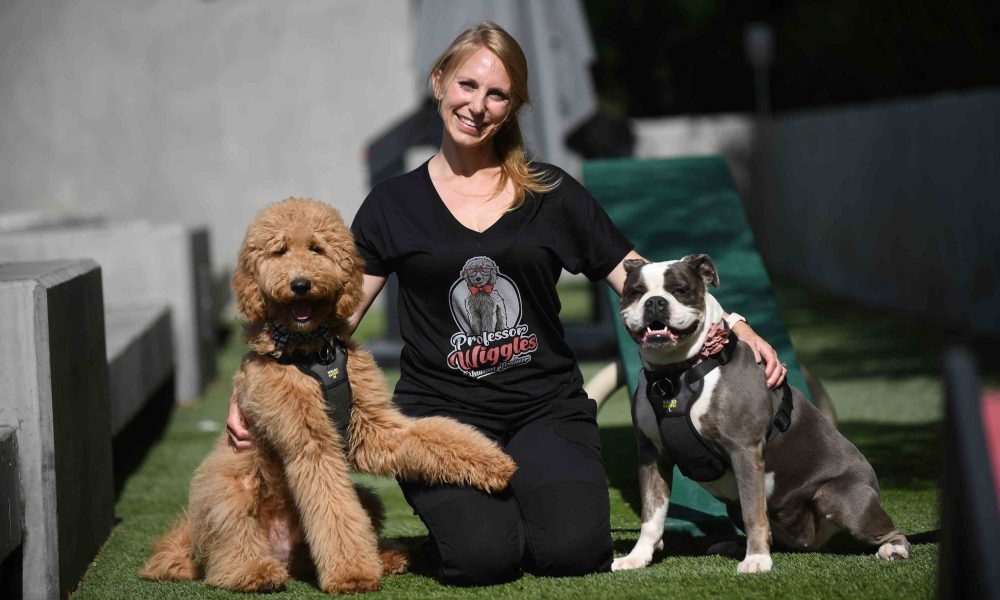 Today we'd like to introduce you to Mary Alexandra Zuleta.
Hi Mary, please kick things off for us with an introduction to yourself and your story.
After spending nine years in the Marines as an aircraft mechanic and a weather forecaster, which were two jobs that I was not passionate about when I exited the service I was determined to make the next career one that I loved. I spent a year at Columbia University, which was an amazing experience, but I still had not pinpointed what I wanted my next career to be. I decided to take a semester off and do some traveling, both to explore my interests and to rediscover myself, post-military.
I started out doing a deep immersion into Tony Robbins' various personal development seminars and then spent a month and a half doing yoga and meditation at an ashram in Nepal, and a month in Bali getting a certificate in life coaching and Neurolinguistic Programing. By the end of it, my focus had shifted and I spent the next six years exploring an array of diverse subjects and skills. Everything from business to Chinese medicine, to barbering. Being a dog lover, I tried to always have dogs around me.
All my life, I envisioned having a canine best friend like Lassie, but I didn't grow up with dogs, and training and interacting with them did not come naturally to me. Over time, I learned a little bit from classes, hired trainers, books, TV, and YouTube but I ended up with two bulldogs who were strong, assertive dogs with strong prey drives that I didn't know how to handle. I was basically doing everything wrong.
Even after spending thousands of dollars on training, my dog's prey instincts and lack of structure and consistency in training resulted in them developing reactive behaviors that would sometimes turn toward me or others in the household, and I didn't know how to properly handle it. They began having episodes where they would get triggered and jump on me repeatedly.
I would typically guide them to their crates and let them calm down and it would be fine. But one day it escalated to the point that the two of them were not just jumping on me, they were biting me. They were jumping so intensely that I could not get them to their crates and so fixated that I could not distract them.
It was a traumatic experience that resulted in me ending up in the ER, with puncture wounds all over my body. At that time, I did not understand why that had happened or how I could have prevented it from escalating; the most concerning thing was that it could have been my teenage daughter instead of me.
Over the years I'd looked into dog trainer certification courses and never followed through, but after that incident, it weighed more heavily on my mind. After my husband and I moved out to Los Angeles, and I was within driving distance of a school that taught dog obedience training, I decided to explore this one last interest. I completed my Animal Behavior College Dog Obedience Trainer (ABCDT) certification, in Santa Clarita in March. We worked with dogs every day while learning the theory behind animal training and the recent science behind various training tools.
We also worked at a local animal shelter two days a week; and assisted and taught obedience group classes. It was a wonderful experience that captured my heart and my passion. Now I know that if I'd done things differently when my bulldogs were puppies, it would have been very unlikely that they would have developed undesired and dangerous behaviors later on.
And this is the root of almost all behavior problems with dogs, which is why now, I am in the beginning stages of building a hybrid online/on-site course, focused on families with puppies.
To teach them everything they need to know about socializing and training their puppies the right way from the beginning. But equally important, it will include dog safety for children and a system for achieving consistency amongst the family and make training the dogs a fun and exciting experience for everyone.
By the end of the course, participants who follow the system will not only have a well-mannered dog, they will have grown together as a family and they will have grown as individuals.
Alright, so let's dig a little deeper into the story – has it been an easy path overall, and if not, what were the challenges you've had to overcome?
Aside from what I've already shared, the primary struggle for me so far has been simply resisting the urge to fall back into the typical, expected path of life. Graduate college, get a job, maybe be happy or maybe not, and then cycle the hamster wheel indefinitely.
It's taken me eight years, post-military, to find the thing that I am passionate enough about and fulfilled enough from that I am compelled to make a career out of it. There has been a lot of trial and error and a lot of self-doubts. And a lot of looking back and wondering if leaving an Ivy League college to pursue various interests that don't hold the same social weight was the right decision.
For anyone out there in a similar position, I'd just say, keep pushing forward and following your heart. You will find "the thing" and when you do, all the other things you explore will make you stronger and make you stand out in your industry.
As you know, we're big fans of Wiggles University. For our readers who might not be as familiar what can you tell them about the brand?
Wiggles University was an idea that came to me during school.
It's named after one of my dogs, Professor Wiggles, who is basically the mascot. I wanted the brand to be novel and fun, because my target audiences are families with children, but also because training your dogs should be fun, and that's a new concept to a lot of people whose impulse is to deepen their voice, use a stern tone with their dogs, and punish them whenever they display an unwanted behavior.
This approach to training relies on dominance and intimidation. I believe this plays a large role in why families have a hard time achieving consistency in their training. Most children are not intimidating to their dogs, especially large dogs, so if your training style relies on intimidation or dominance in any way, most children will not be capable of achieving cohesion.
I want to teach families that training can be fun, enjoyable, and easy for the whole family. What I've found is that adjusting the way that you interact with your dogs is an opportunity for a lot of introspection around how you were raised, how you have been treated throughout your life, how you respond to stress and treat others, and ultimately how you treat yourself.
You will find that it's not just about training your dog. Learning how to motivate your dogs to do what you want them to and focusing on building a trusting relationship, can impact how you relate to your children, your spouse, your colleagues, and yourself, as well.
In addition to being family-focused and encompassing personal development, Wiggles University will be hybrid, meaning the lessons and videos will be available online for reference, and we will still have a weekly in-person group class so that I can give direction on timing and mechanics and so that the puppies still get to socialize and begin to learn to train around distractions. I wanted to create a hybrid program to provide flexibility to busy families, and also to ensure there is consistency both while I'm here to help, and also when I'm not.
Too often pet parents go to group classes and are left to look up the training cues online because by the time they get home they have forgotten some part of the training. If they find another trainer teaching the cue differently, it interrupts consistency and confuses the dog. Additionally, if every member of the family doesn't attend every class, which is almost impossible for most families, then that interrupts consistency at home, as well.
So there are a lot of reasons why an online course that accompanies group classes will be a huge benefit to puppy families. Lastly, I'll be including gamification in the training process to make it fun and exciting for children, and there will be an accountability component to help families continue to progress in their training.
What I'm most proud of, brand-wise is that there really is nothing like Wiggles University on the market. I've done a market analysis and this is something very unique and something that everyone I talk to gets excited about.
Right now, I'm doing consults and producing content while I build out my bigger vision for Wiggles University, and while I prepare to launch the hybrid course, I am creating a line of Professor Wiggles merchandise in the hopes of creatively educating the public. Merch will include T-shirts and other items that have Professor Wiggles' picture on the front, and what I call "Dog Bytes" on the back.
Dog Bytes are little tips on how to appropriately interact with dogs; things that the public should know, but I see people doing wrong every single day.
Can you talk to us a bit about the role of luck?
At this point, I can't say that I'd attribute anything to luck. More so, following my gut. When I'm moving in the right direction, I can feel it.
Contact Info:
Image Credits
Axel Koester Photography
Suggest a Story:
 VoyageLA is built on recommendations from the community; it's how we uncover hidden gems, so if you or someone you know deserves recognition please let us know 
here.