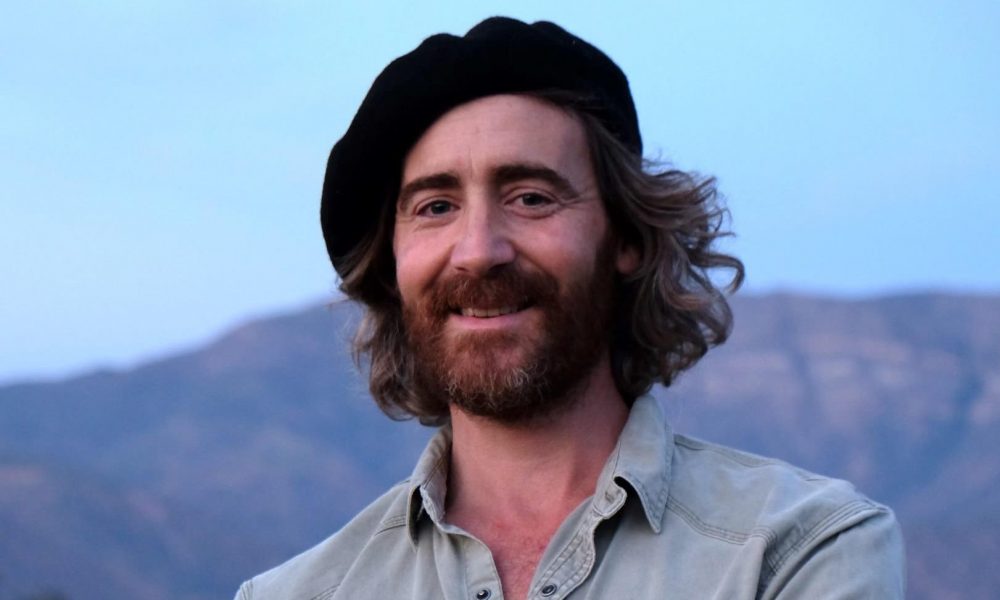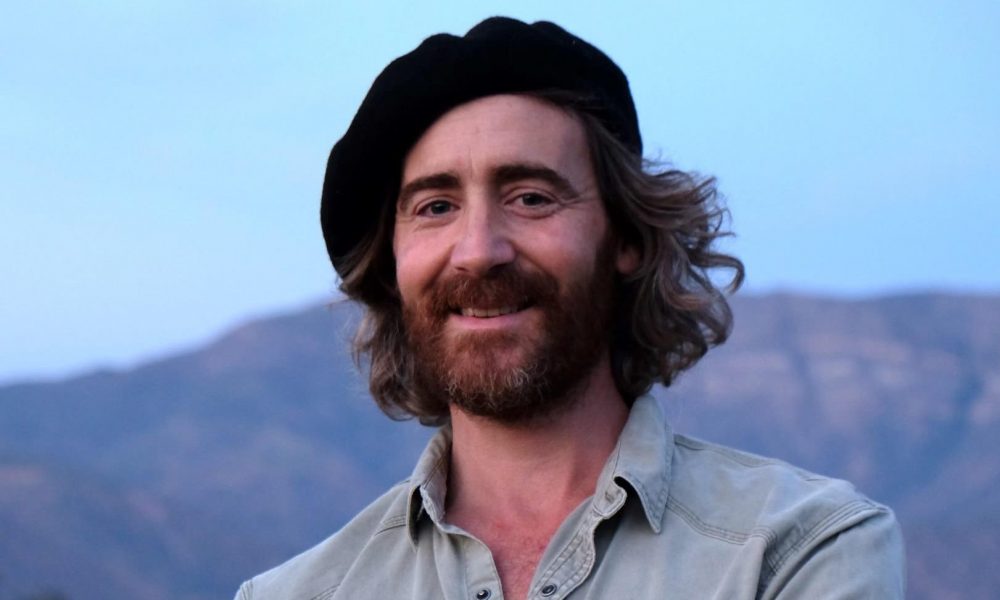 Today we'd like to introduce you to Jeronimo Alonso Brown.
Hi Jeronimo, thanks for sharing your story with us. To start, maybe you can tell our readers some of your backstory.
I was raised in the rural pampas of Argentina where my family practiced traditional agriculture on the same plot of land for six generations. In Argentina, I had many farming mentors–my grandparents, parents, extended family members, and community elders, who taught me how to produce livestock and poultry in a sustainable way. After meeting my wife Marcella in California, I brought my food production knowledge to the United States and created a meat and egg production enterprise called Casitas Valley Pastures located in Ojai, CA. Currently, Casitas Valley Pastures is directly selling meat and egg products through the local Farmers Markets in Santa Barbara County and in the City of Ojai. Little by little Casitas Valley Pastures has built up a steady customer base and its supporters appreciate the local meat and eggs that are hard to come by in the region.
Would you say it's been a smooth road, and if not what are some of the biggest challenges you've faced along the way?
It has been quite a challenge to produce small scale meat and eggs in southern California. One of the main challenges for me has been the fact that since I moved to California I have been renting land to raise my animals on. Renting land has limited the Casitas Valley Pastures farm production capacity. Every time our land lease is up, we need to move our whole farming operation, which takes substantial time and energy away from production. We have moved two times in the last five years. Moving involves breaking down all of our animal structures and shelters and then rebuilding them at our new location. Moving 1,000s of animals from one farm to another. If we had access to our own land, our ability to supply the local community with healthy meat and egg products would stabilize. We are extraordinarily grateful to our current landlords who are willing to hold the land we are farming on for a short period of time until we can buy it. My next big step is to buy this plot of land to ensure that Casitas Valley Pastures will continue to thrive. Securing farmland would allow Casitas Valley Pastures to expand so that we can sell our products at the Los Angeles farmers markets.
Appreciate you sharing that. What should we know about Casitas Valley Pastures?
Casitas Valley Pastures is dedicated to producing beyond organic healthy happy pork, lamb, poultry, and eggs for the region. All of our meat and egg products adhere to these standards: cage free, cruelty-free, pasture raised, non-GMO, no antibiotics, free range, local, small scale, and sustainable farming practices. The pigs, sheep, chickens, ducks, guinea hens, geese and turkeys are heritage breeds—which helps to ensure the continuation of genetic diversity in farm animals. All of our products are sold directly to customers through local farmer's markets. People have come to value our small-scale operation even more during the global pandemic, which has made it clear how important local food security is. Our farming practices set us apart from conventional and industrial farming in many ways. Three farming practices we are especially proud of are how we pasture raise our animals, practice regenerative agriculture, and upcycle food waste.
At Casitas Valley Pastures, we raise our animals on pasture. We try to mimic how our farm animals would live and eat in nature- cage-free and on the land. To make sure our animals have constant access to pasture and don't overgraze (eat all the grass to the point of soil erosion) we use rotational systems. Rotational farming systems involve moving our animals from one pasture to another allowing for the land to rest and regrow between gazing. We practice rotational grazing with our sheep, pigs, and poultry using different systems appropriate for each species.
Our farming principles are based on respecting all life forms and the planet. Our community-based enterprise implements regenerative practices by giving back to the earth as much as we consume if not more through soil restoration, carbon sequestration, and by upcycling food waste and other materials. This type of farming does not contribute to global warming and actually helps reverse it by adding fertility to the land through animal manure since we don't overgraze.
Regenerative agriculture allows for a symbiotic balanced relationship between farming and nature. Making it possible for people to live in harmony with nature rather than against it.
Upcycling repurposes waste products which reduces trash and in our case food waste. In addition to eating the natural plants and grasses that grow on the land our pigs eat organic and non-GMO food waste produced by Carpinteria microbreweries and local fruit and vegetable producers. The spent grain from the breweries would go into the trash if we didn't go and pick up the grain on a weekly basis (don't worry spent grain does not have any alcohol, it's just grain- wheat, barley, etc. that has been soaked in water). Spent grain has a high nutritional value and since pigs are omnivores they naturally eat grain in the wild. After the fruit and vegetable producers finish selling their products at the weekly farmers markets, there is often a lot of organic produce left that would be made into compost. We have worked out a bartering system with these producers so that the left-over produce can be fed to our pigs. This gives our pigs healthy nutrients and the produce gets turned into manure which fertilizes just like compost. So not only do these left-over fruits and vegetables help fertilize the soil but they also help produce healthy meat.
We'd be interested to hear your thoughts on luck and what role, if any, you feel it's played for you?
Luck has played a huge role in my life and in the success of Casitas Valley Pastures. The formation and growth of Casitas Valley Pastures was only able to happen because of life synchronicities and through the support I've received in my personal relationships. 12 years ago, I met my wife Marcella in a Permaculture design course at Quailsprings in Cuyama, CA. (How I, a third world farmer was able to come to the United States in the first place and participate in this course is a whole other story but luck and meeting the right people at the right time was a huge factor). After this course, Marcella came to live with me on my family farm for 4-years in Argentina where we lived off of selling the vegetables and meat products we produced. When Argentina started to enter yet another economic crisis, we decided to move to the United States. When we moved to the United States, we literally had $200 to our names. After moving to California trying to figure out what to do, luck first found us when the founders of Quailsprings were starting a new project called Casitas Valley Farm, which was designated to be an example of sustainable farm production. Since I had extensive knowledge about animal husbandry, the founders asked me and my wife if we wanted move to the farm and take over the pig and poultry production. We immediately said yes and moved to Casitas Valley Farm so that I could manage the animal production. After a few years of living at the farm and managing the animals, the owners offered me to branch off and start my own meat and egg business (an independent nested enterprise within Casitas Valley Farm). I jumped on this opportunity seeing many ways to expand production and sales. This is when I first formed Casitas Valley Pastures. In one year, I tripled the animal production and expanded sales from the farm stand and restaurants into the local farmer's markets. My business was growing and was more successful then I had ever imagined, when suddenly luck seemed to take a turn for the worst. Not only were we hit by the Thomas Fires where we needed to evacuate all of our animals and live in smoke for many weeks, but the farm investors needed to liquidate their assets which included selling Casitas Valley Farm.
My wife and I and all of our animals were left with no place to go. I thought this could be the end of Casitas Valley Pastures meat and egg production. But through and new stroke of luck and the tremendous generosity of a fellow farmer's market vender, we found a new home. Hilltop and Canyon Farm, a local organic avocado and citrus producer in Carpinteria said they would take us in. The owners saw the potential symbiotic relationship of the animals living under the fruit orchards. The animals would clear weeds and fertilize the land with their manure, while the animals could eat fallen fruit and live under the shade of the tree canopies. Casitas Valley Pastures animals stayed under the Hilltop and Canyon trees for two years until it was clear that the Casitas Valley Pastures production was growing too big and needed to expand to its own space. At this turning point luck came into my life again. I was unable to buy land myself but some friends offered to help me acquire property until I could buy it from them. This is how Casitas Valley Pastures was able to move to the farmland we are renting in Ojai today. Now we are in our final stretch of trying to buy this farm so that we have a permanent home to raise our animals on. With our savings and with the support of our community through our GoFundMe campaign, we are getting really close to having enough funds to have a permanent local sustainable farm enterprise. We are counting on a little more luck to make this dream a reality!
Contact Info:
Image Credits
Profile picture credit: Lauren Glass 7 other farm photos credit: Jeronimo Alonso Brown (taken by me)
Suggest a Story:
 VoyageLA is built on recommendations from the community; it's how we uncover hidden gems, so if you or someone you know deserves recognition please let us know 
here.