Today we'd like to introduce you to Hannah Melde.
Hi Hannah, we'd love for you to start by introducing yourself.
I've been working as a floral designer for almost ten years now. Most of that time, I have been here in Los Angeles but one of those years was spent working in a flower shop called London Plane in Seattle. They sourced a lot of local flowers from farms in the surrounding area and it was all so gorgeous and not like anything I had worked with before. The floral industry at large is set up on a global scale where if a certain kind of flower can't withstand being put on a truck, then a plane, then another truck, then sitting in a market for at least a couple days, then a car to the florist's studio, then another car to the customer you just aren't going to be able to find it at typical flower markets because the larger flower farms aren't growing it. Local flowers don't need to travel nearly as many miles or cross continents which opens up the possibilities to so many amazing varieties that just wouldn't be able to make that journey. After I moved back to Los Angeles where local flower farms are few and far between I was back to working with the same old imported product but Seattle had ruined me and I just couldn't accept this fate. The one local farm I knew of, Rose Lane Farms, was in North Hollywood and I loved going to pick up orders from Lynne but it wasn't until one morning when I pulled up to find my friend Amanda Galvez working on getting my bundles ready that it clicked for me. It would never be enough to simply design with local flowers, I needed to be the one growing them. So I started working for Lynne with Amanda and it has really been so special I'll get too sidetracked if I go into it. At one point, Lynne offered me a plot at the back of the farm to grow my own things but I didn't take her up on it. That is until 2020 when all of the work I had lined up vanished overnight! So I took all my newfound free time and planted a few rows of cosmos, zinnias, and scabiosa. The response from my floral industry friends was so strong in support of what I was doing that I have slowly been expanding my plot every year. I'm still learning so much at every step and so far, it has all been quite an adventure.
We all face challenges, but looking back would you describe it as a relatively smooth road?
If by smooth you mean everything going exactly as I planned then no. Absolutely not. But when you're so in love with what you are doing, the bumps in the road are hardly noticeable. I've had heat kill entire crops of seedlings and frost kill even more but luckily, my addiction to buying seeds outpaces the rate of crop failure so when a certain flower doesn't make it it's almost a relief because now I'll have space for this other thing I wasn't sure how to fit in. I try to always garden with a light heart because farming is such an insane amount of work that if I'm not having fun, I might as well find an easier way to make a living. Whenever I plant a new variety (which, being only my third year farming, is almost every time) I view it as a question to the earth, "can I grow this here?" and if the answer is no I accept that and try something else. I'm not looking to conquer the land and I don't expect my farm to look anything like the ones I saw in the pacific northwest. The earth is my coworker just as much as any human that I work with. It might even be my boss. So I try to select plants that will fit into the existing environment to minimize inputs both water and labor wise.
Appreciate you sharing that. What should we know about Golden Heron?
Golden Heron is basically a catch all for everything I like to do. Floral design, natural dyes, flower farming and whatever else I happen to be into at the moment. I love doing florals for small events and individual orders using the flowers I've grown when my growing season is on and market flowers when not. I also sell my farm flowers wholesale to other florists in the area. Last year orders were picked up from the farm in North Hollywood but I'm really excited to be able to offer pick up from the DTLA flower market starting in spring! This coming season I will be selling my wholesale flowers with Gather Flora which is an amazing little company that started in the bay area selling local flowers from all over that region in one place and now they are opening a chapter down here which honestly is a dream come true. With our local farms being spread out from San Diego to Ventura County and beyond, it's really hard for florists to find the time to source their flowers from us consistently but now we'll all be in one location at the largest flower market in Southern California! I just can't wait to see what this year holds.
Can you tell us more about what you were like growing up?
I've always loved making things! Growing up, my mom was constantly creating and passing her knowledge on to me; sewing, jewelry making, knitting, crocheting and a million other things. She would vend at craft fairs and a lot of the time, I would be there too with my latest creations. Actually, all of this is still true. She's a silversmith now (@gildedpoppyco) and we still booth together the fairs we host on the farm! Besides that, my favorite childhood memories are of catching frogs in the creek behind my grandparent's house and building fairy houses out of bark, ferns, and moss in the redwoods on road trips with my family. I definitely played a lot of video games with my brother too but the time spent outside exploring was the most formative.
Contact Info: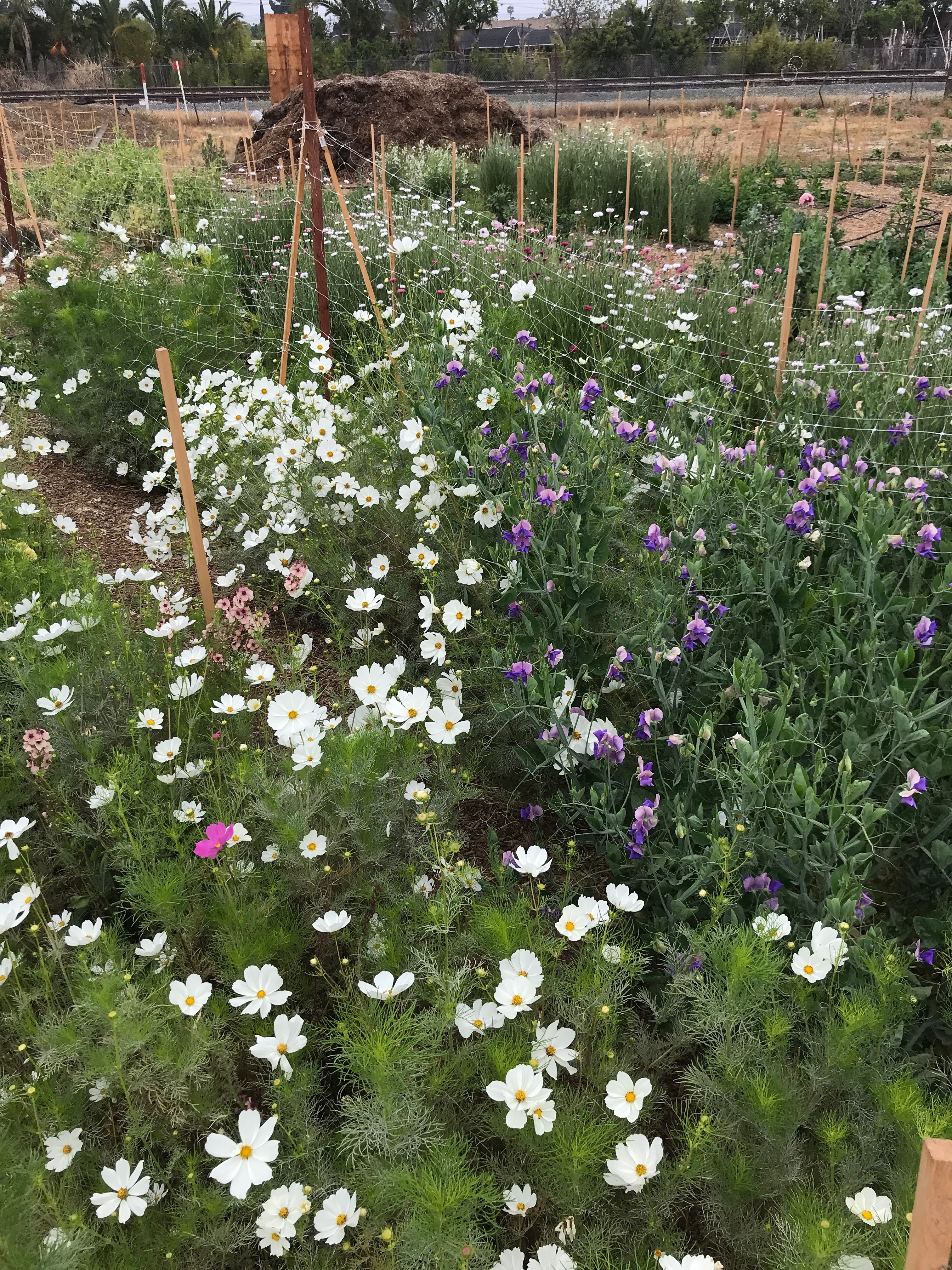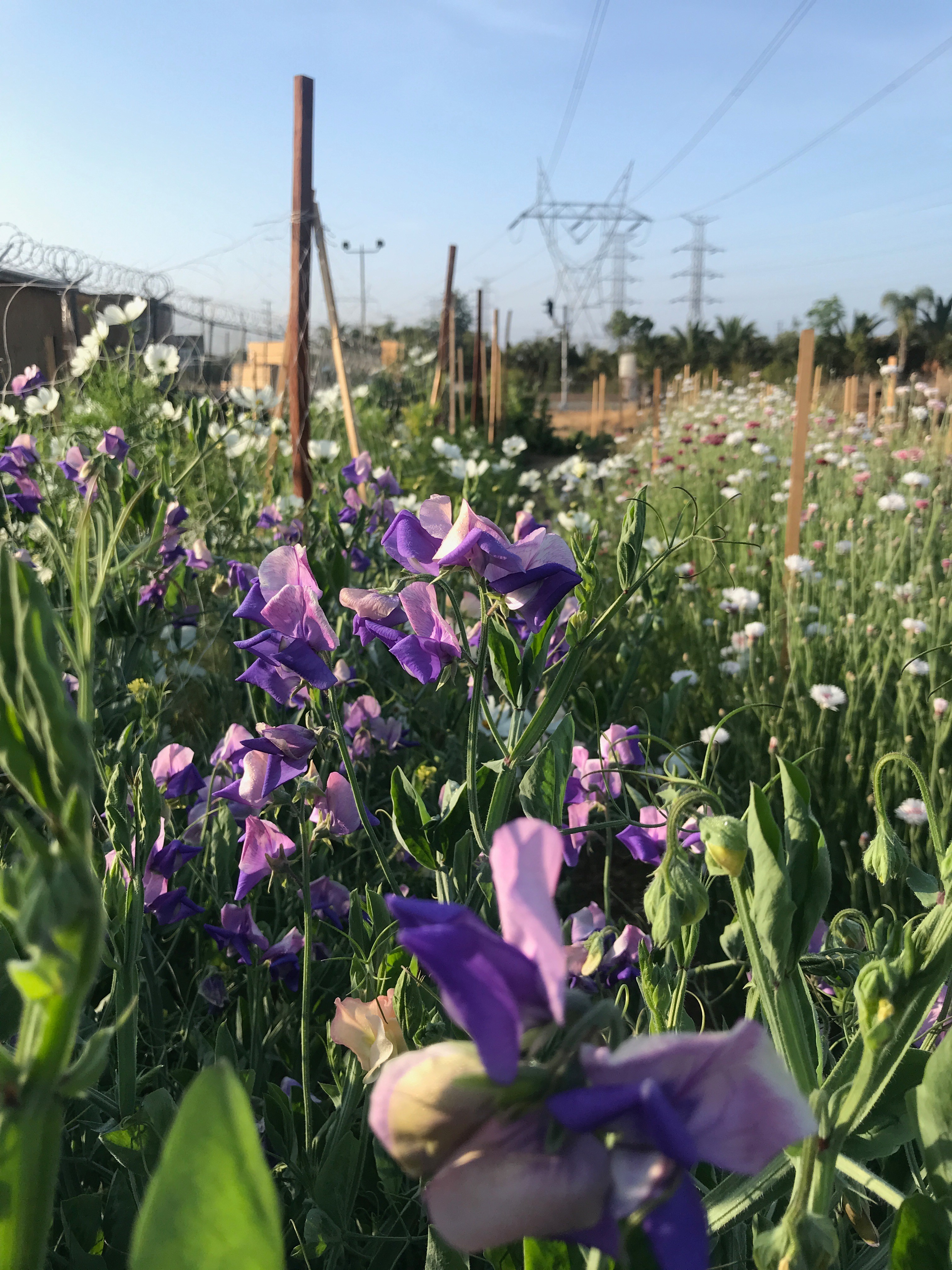 Suggest a Story:
 VoyageLA is built on recommendations from the community; it's how we uncover hidden gems, so if you or someone you know deserves recognition please let us know 
here.