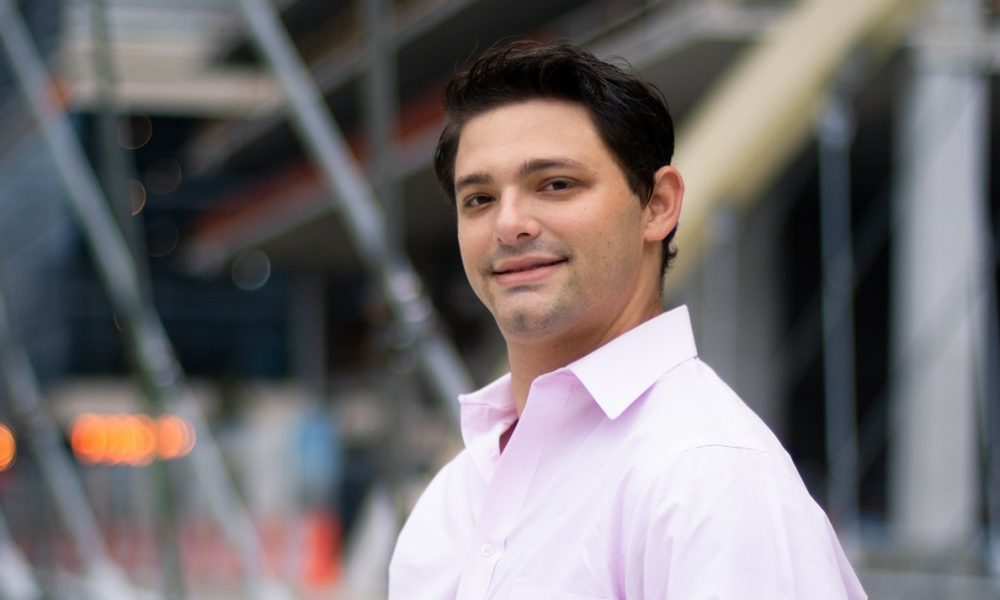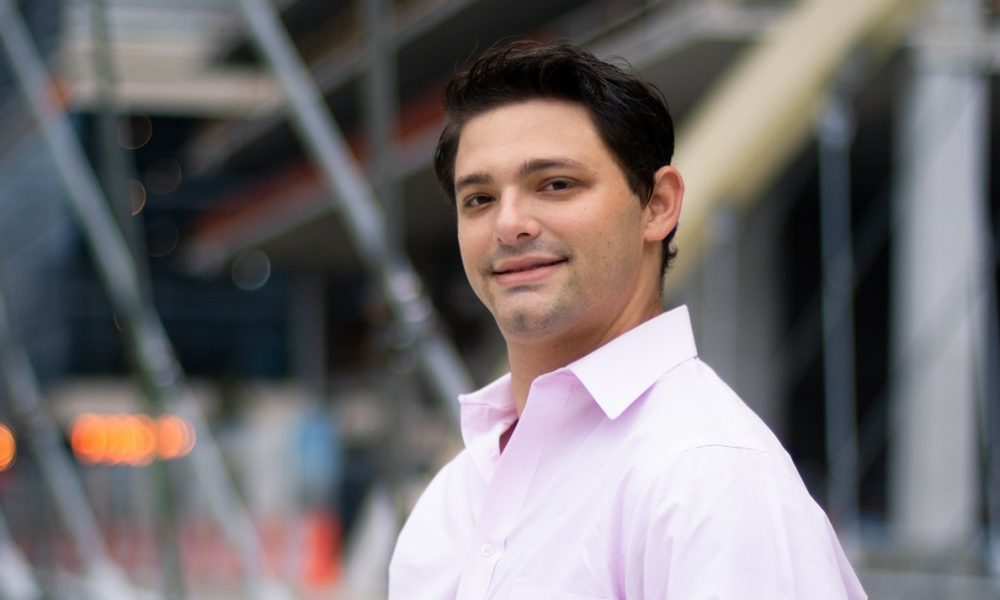 Today we'd like to introduce you to Andrew Rossow.
Hi Andrew, can you start by introducing yourself? We'd love to learn more about how you got to where you are today?
What's unique about my story is that what happened to me was a complete accident – and I have Pokémon to thank for it.
I started my legal career coming out of an extremely toxic and emotionally abusive relationship over the course of seven years, which cost me at the time, my dignity and credit score.
I was one of the few who graduated law school with $0 in debt/student loans and an almost perfect credit score. However, after that relationship, I was over $20,000 in debt and a near 500-credit score; I needed a way to put myself back together, beginning with my ability to eat and pay basic utilities.
At the time, I was working at a law firm, which operated on an eat-what-you-kill basis, where I just wasn't making enough money for the hours I was putting in. To hear the partners tell me that I need to be working 80+ hours a week just to "survive" wasn't doing it for me – I needed an alternative revenue stream, and fast.
Enter Pokémon Go.
The summer of July 2016 was not only exciting – it was life-changing.
Having watched Gen-Z embarrass themselves in what they called the #TidePodChallenge, I could only imagine what Gen-Z and Millennials would do with a game like Pokémon Go, which created a number of potentially unforeseen/unaddressed issues involving public health and safety – civilly and criminally.
So, on a Friday night during its first week's launch, I sat on my sofa and wrote 20-pages of the legal implications of mobile AR gaming I predicted would come to light, using Pokémon Go as a case-study.
After submitting it to the Ohio State Bar Association (OSBA) and them publishing it in their statewide magazine that goes to every attorney and judge in the state, my article went viral throughout the legal community – earning me a personal invitation to write as a contributor for HuffPost and Forbes, respectively.
Before I knew it, local news stations were calling me and coming to the firm I was practicing at, wanting to interview me as a subject-matter expert on Pokémon Go and its legal implications. From there, I fell in love with going on-air and educating people about complex legal-tech issues – but from the perspective of a then 26-year-old attorney.
Within a matter of weeks, I was not only writing as a Legal Contributor for HuffPost and soon Forbes Crypto, but CoinTelegraph, Bitcoin Magazine, and Thrive Global. Some of my career-first stories were interviews with Mark Cuban, Robert Herjavec, NBA's Sacramento Kings, NFL's Pittsburgh Steelers, Kevin Harrington, DJs Gareth Emery and Justin Blau, as well as household names like Overstock.com, Penthouse Magazine's CEO, Mattel, and hundreds more.
But with each connection I made became something more than a story. It developed into personal relationships, where I was able to build a $1B+ portfolio of professional industry contacts, who through trust and commitment, I've been able to work with on-and-off for freelance projects.
Over time, I realized that I had fallen in love with writing, and companies would come to me asking me to help them ghost-write press releases, copyright content for their website, and other types of writing that came very easy to me as a lawyer.
However, I didn't know how to balance this with my new legal career. What I had noticed was that there were (and still are) very few lawyers who are mainstream journalists, and vice-versa – very few journalists who are also practicing attorneys.
So, I thought – what if I could be both? What if I could do something that hasn't really been done before? I wanted to bridge the gap between law and media journalism by injecting my legal and ethical obligations into the world of freelance journalism, tackling the age of misinformation and fake news.
Inadvertently, more and more people came to me, and I was making money left and right – which I soon realized was the answer to paying off my credit card debt.
The more I wrote, the more I came across A-list talent, C-Suite executives, and other notable public figures who always came back to me wanting to leverage my existing professional network.
From there, AR Media Consulting was born – to help struggling creatives throughout Los Angeles, Austin, Miami, and Dayton navigate the often tumultuous waters of the media landscape. Specifically, providing regular consultation on how to strategically position your brand throughout the media as a member of the media who understands the legal technicalities associated with it.
Fortunately, the COVID-19 pandemic was very kind to the business, growing it to a six-figure media consulting business, where we were able to help struggling PR agencies who weren't having luck with the media throughout the pandemic.
Right now, we are at the point where we are looking to take the next steps in our growing process, looking for investment opportunities to help grow the business' resource network and infrastructure.
Outside of AR Media, I am continuing to build my personal brand as a practicing attorney who is a frequent on-air tech analyst on national news networks like Cheddar, Bloomberg, Ticker News, and others – capitalizing off my millennial background and legal background to help consumers better understand the legal complexities associated with today's newest technologies.
We all face challenges, but looking back would you describe it as a relatively smooth road?
Definitely not. Most startups certainly don't have a perfect road to success, nor should they, because how do you learn and grow?
Rather than call these experiences "struggles," I consider them to be "growing pains" which are essential for a business to take that next step into viability and market value.
Growing Pain #1: Understanding Your Place in the Market
Not knowing where you fit in the corporate "circle of life" can make or break you from the beginning. Therefore, it's important to identify the specific purpose you and your business serve in your given market.
What problem are you solving in the industry? Are there other solutions? If so, what aren't they doing – and why? Be the change that others want to see in the world.
For example, do you serve as a market competitor or a gap filler? It took me four years to discover that I am not looking to compete against public relations firms, record labels, or talent management – instead, I am a gap filler whose job it is to work alongside the PR firm, record label, and/or talent management.
Growing Pain #2: Avoiding Toxicity in the Industry 
Early on in starting a business, it's difficult to discern who is going to be "good" for the business and who is going to be toxic. Let's get one truth out of the way – you will make mistakes and you will give someone the benefit of the doubt who will soon prove to you they don't deserve it – it happens. And it's necessary.
What you do from there, however, is what determines whether or not your business thrives or collapses. One of the biggest growing pains my business has encountered and overcome taught me the importance of maintaining the network of industry professionals and white-label partners I've (previously) chosen to trust and give my business to.
While it was a painful and 7-8 month growing pain, requiring almost all of the business' resources, it was the greatest lesson I could have learned, and quite early mind you. There are many "wolves in sheep's clothing" that will target you, hunt you, and prey on you until the moment you let your guard down – and try to take your business and reputation with them.
Don't ever let that happen. Conducting your due diligence with each and every person you bring into your inner business circle should be a priority. Not everyone has your best interests at heart – because the media industry is a corrupt force that needs today's Millennial generation to cleanse it of systemically dampened vulnerabilities and inappropriate conduct.
Growing Pain #3: The Naysayers 
This is a growing pain that doesn't necessarily go away, but you learn how to accept that there will always be those individuals who think you're insane, not ready, or destined to fail – and you know what you say?
Nothing – because you owe the world nothing and yourself everything. One of my favorite quotes came from Dwier Brown's role in Field of Dreams – if you build it, [it] will come.
Just because it hasn't been done before doesn't make it wrong. Forget the naysayers and go on and build something greater than yourself.
Alright, so let's switch gears a bit and talk business. What should we know?
With the rise of the internet and digital marketing, consumers no longer care about that physical ad space, limited to airport newsstands or grocery store check-out lanes. We live in an age of misinformation, fake news, and bully culture – and unfortunately, our media landscape fuels it with no foreseeable end in sight.
AR Media bridges the gap between law and ethical journalism, reminding the media that the two can co-exist together and operate one-in-the-same if done meticulously. We despise bully culture; we despise TMZ and gossip.
There are too many pressing issues in our society and justice system that need addressing, which today's media pretends to care about but does very little to fix.
With AR Media's team of lawyers, journalists, and rolodex of media contacts, we provide and service clients throughout Hollywood and Silicon Valley with advisory and consulting services, as well as leveraging our entire media network of contacts to help strategically position and situate clients into the best media outlets so that their story can be told accurately and to the right consumers–without fear of misinformation.
We work regularly with clients like JessLee of NBC's The Voice, Hollywood product placement executive Lorenzo Rusin, the hybrid blockchain music streaming platform ROCKI.app, Nashville's Pagentri Music and David McElroy, NY celebrity makeup artist Tim MacKay, and younger talent including, but not limited to Mylah Caputo, Heartlyn Rae, and many others.
AR Media Consulting launched at the height of the COVID-19 pandemic to help struggling creatives throughout LA, Dallas, Austin, and Miami to help give a voice to those who have had their microphones taken away. You don't have to be a Hollywood star or Silicon Valley executive to have your story told.
We all have a story to tell; how can we help you tell yours accurately?
We all have a different way of looking at and defining success. How do you define success?
For me, good isn't good enough; good is for the other guy. This was something I learned in my early days of being in the Dallas hospitality industry alongside James Hamous and Michael Peal – still close friends to this day.
I think "success" in and of itself is subjective and differs for every person you ask. I've always strived to be different and above the crowd – mainly because growing up, I was the little guy who people looked over or didn't think twice about.
Success requires that you stumble – over and over again.
Success requires that you fail – over and over again.
Success requires that you recognize mistakes, consistently looking for ways to improve and minimize the chances of that same mistake happening again.
Success is like a physical and emotional bootcamp – it will test you in every way possible, and if you aren't prepared to do what is necessary, you will remain stagnant and comfortable with normalcy.
But now, being able to use my voice and position in law and media to give back to those marginalized voices in today's cancel culture is exactly how I am able to accomplish that as both an attorney and media executive.
At 31-years-old, I have succeeded in something that most never thought possible – I have successfully bridged the gap between law and media, giving a voice and power back to those who have been silenced for far too long. And I have that toxic and emotionally abusive relationship to thank for it – because that was me – and I found my voice again.
Contact Info:

Image Credits:
Mylah Caputo Dave McElroy Black Label Nashville Pagentri Music Grace Stockdale/Songbird Studio Lorenzo Rusin
Suggest a Story:
 VoyageLA is built on recommendations from the community; it's how we uncover hidden gems, so if you or someone you know deserves recognition please let us know 
here.