Today we'd like to introduce you to Wontel Washington.
Hi Wontel, we'd love for you to start by introducing yourself.
I was born and spent most of my early years in West Covina, CA. I moved around in my preteens and ended up in Boise, Idaho. Going from such cultured communities to a place with scarce diversity was an absolute culture shock, which caused me to stay to myself and keep a small circle. Reservations aside, I always knew I was destined for a life in music. My peers saw it too, voting me 'Most Likely to be Famous' in junior high.
I started making music when I was 12. In 7th grade, I saw Lil Jon's "Snap yo Fingers" music video and it clicked, I wanted to make beats. After seeing him play the melody on a keyboard, I asked my mom to get me one. I promised her I would teach myself and I haven't looked back since. My father always had sound systems in his car, inspiring me to fall in love with heavy drums and bass. He and my mother exposed me to Rap, R&B, Motown, 80s Freestyle, and Funk, some major influences on my sound/style.
At 14, I pursued the industry and started working for an indie label where I produced, did graphic design, and was a part of the street team. Following my time at that label, I joined a group where I learned to engineer and executively produce entire projects. That same year, I picked up the talkbox because I was a fan of Roger (Zapp & Roger) & Fingazz, all pioneers in the community! The talkbox is my secret weapon in this industry. Not many can do it, and of those who can, few do it well. I've surpassed the learning curve and now excel in it. It's gotten me in rooms I would have never imagined, and it's one of my favorite ways to create.
My journey has been a marathon and I've stayed the course with the end goal of an executive position. Fast-forwarding to 2022, I own a business and consistently work with reputable artists I grew up loving, as well as the next generation of rising talent. I went from making beats in small-town Boise to living in LA: working on records with Doechii, Reason, Isaiah Rashad, Ray Vaughn, Zacari, Laya, Rubi Rose, Chris Brown, OG Maco, Nick Cannon, Dej Loaf, Da Baby, Capella Gray, and so many other hidden gems in this city! You can check out the most recent record I was a part of "Closed Case" on LAYA's debut project "Um Hello".
I officially moved out to L.A. at the end of 2020. Navigating Los Angeles on my own was one of my biggest challenges. Finally, after almost 14 years of pursuing music and two years of living in the city, I'm grateful to have solid friends in the industry. My tribe and I actively seek ways to pour back into the community, often embracing new creatives to show them the way. TheYearWas93 is my brand and umbrella of services dedicated to helping develop and push artists to their highest potential. We nurture an environment that teaches our team to be knowledgeable about the business side of the industry and highly self-sufficient in the creative process. Those interested can reach out via Instagram for more information.
For years I've worked diligently behind the scenes, having to put my own music as an artist to the side. Recently I've been able to shift energy back towards my own projects. My focus has been on curations of what I love in music and creating impactful records. I plan to debut my own project this summer featuring my friends and other artists I've worked with along the way. The story is set in the city of angels, demons, and illusion. It tells the tale of a transplant who moves to LA, following the highs and lows of finding love, falling from grace, and rising from the ashes.
I've come a long way and have quite the journey ahead still. Nothing about the life I choose to lead gets any easier but when all is said and done, not only will TheYearWas93 be a global household name, music lovers everywhere will be playing their favorite songs and shouting the tag.
"Is it Wontel?"
Would you say it's been a smooth road, and if not what are some of the biggest challenges you've faced along the way?
Hell no! The phrase "tell me a sad story and I'll tell you a sadder one" comes to mind. Everybody goes through all types of trauma in life: emotional, mental, physical, spiritual, etc. When it comes to chasing your dreams, you can't let history inhibit your future. My childhood was pretty traumatic and the journey into LA's music industry is unrelenting. I've learned to heal, protect my energy, and not let hardships dictate my life.
In regards to my career, you've got to be insane to pursue this! I've sacrificed so much to make it in this industry! Dealing with the shady side of the business is its own uphill battle but I've gone to extreme lengths just to be in the city where it all happens. Before I officially moved here, I took over 100 flights back and forth from Boise to LA. I've slept in cars, bed bug-infested hostels, studios, stranger's couches, anywhere I could just be able to have the chance to get my foot in the door. I wouldn't have made it past six months out here if I didn't meet my friend Micky Munday. He looked out for me in ways than he had to. He's opened his studio to me and let me sleep there till I figured out my living situation and taught me how to make my 1st dollar out here. My brother Arizona Reggie has also constantly looked out and connected me with so many talented people. He's expanded my network by getting me in with labeled artists from TDE to OVO, amongst many other great people behind the scenes. Finding genuine people who have your back is a rarity and I will forever be grateful to the homies that help guide and keep me grounded.
I've invested 16 years, almost half my life, just to have a flood of major opportunities come in the past year and a half. It's easy to perceive success as an overnight achievement and not realize the years of work that it takes to get to that moment. When I first started coming to LA, I used to believe it was a dark place with no love, and I've come to realize there are many solid people, you just have to build your own tribe that works for you. Be patient, stay persistent.
Thanks – so what else should our readers know about TheYearWas93?
TheYearWas93 along with Apt.93 Studios is a one-stop shop for artists to be able to lock in and create radio quality records from start to finish without having to outsource.
Our clients consistently come to us and refer others for what they describe as "radio quality" vocal recording/ mixing/ production. Our catalog is brimmed with beats that have depth and body that you feel from major label releases.
We don't make songs, we create RECORDS!
When you hear the tag "Is it Wontel?" you know the song is going to hit you in the chest and engulf you in the moment.
We have a reputation for developing Rap and R&B artists, but we truly specialize in helping artists find THEIR sound regardless of genre. Well-versed in a variety of styles. Our team is experienced in everything from Hip Hop, Afro, and Latin music to Funk, Edm, Alternative, and an array of other sub-genres. We don't believe in limits! When we see the vision, we give our all to bring it to life!
What separates us from others?
We believe in building up self-sustaining artists, producers, writers, and engineers. We provide the tools and show how to use them. We have built a phenomenal network to bring the right people together for quality and longevity for all parties.
We offer:
Quality Music Production
Artist Development
Vocal Production
Song Writing
Radio Quality Recording
Industry Standard Studio
Mixing & Mastering
Talk Box Features
Social Media Content
Consulting
The thing we are most proud of is when clients step into our environment, they realize they're finally home and want to be a part of the history being made here!
Are there any books, apps, podcasts or blogs that help you do your best?
I don't consider myself religious but I do believe in God. The bible has helped me a lot in constantly checking my character and how I make decisions. The word doesn't change when I feel a certain way or my mood changes, it's set so it can be seen as a compass that always leads the right way. I listen to a lot of Gary Vee. I use a lot of YouTube and Google to constantly learn and grow, not necessarily specific sources. If anyone reading this has recommendations, please DM me. I always loved learning.
Pricing:
Beats – $500 exclusives
Mix&Master $400
4hr studio block $290 (with engineer)
8hr studio block $475 (with engineer)
12hr studio block $650 (with engineer)
Contact Info: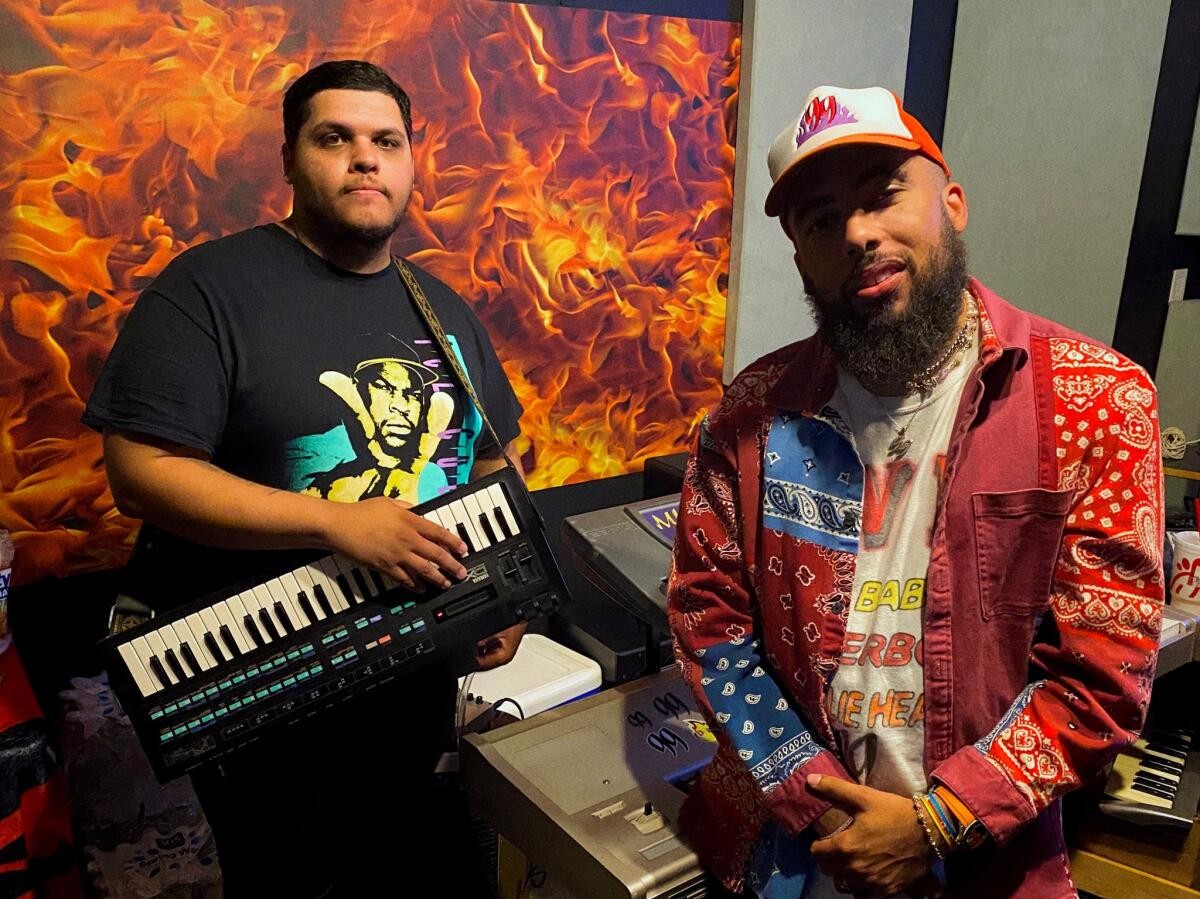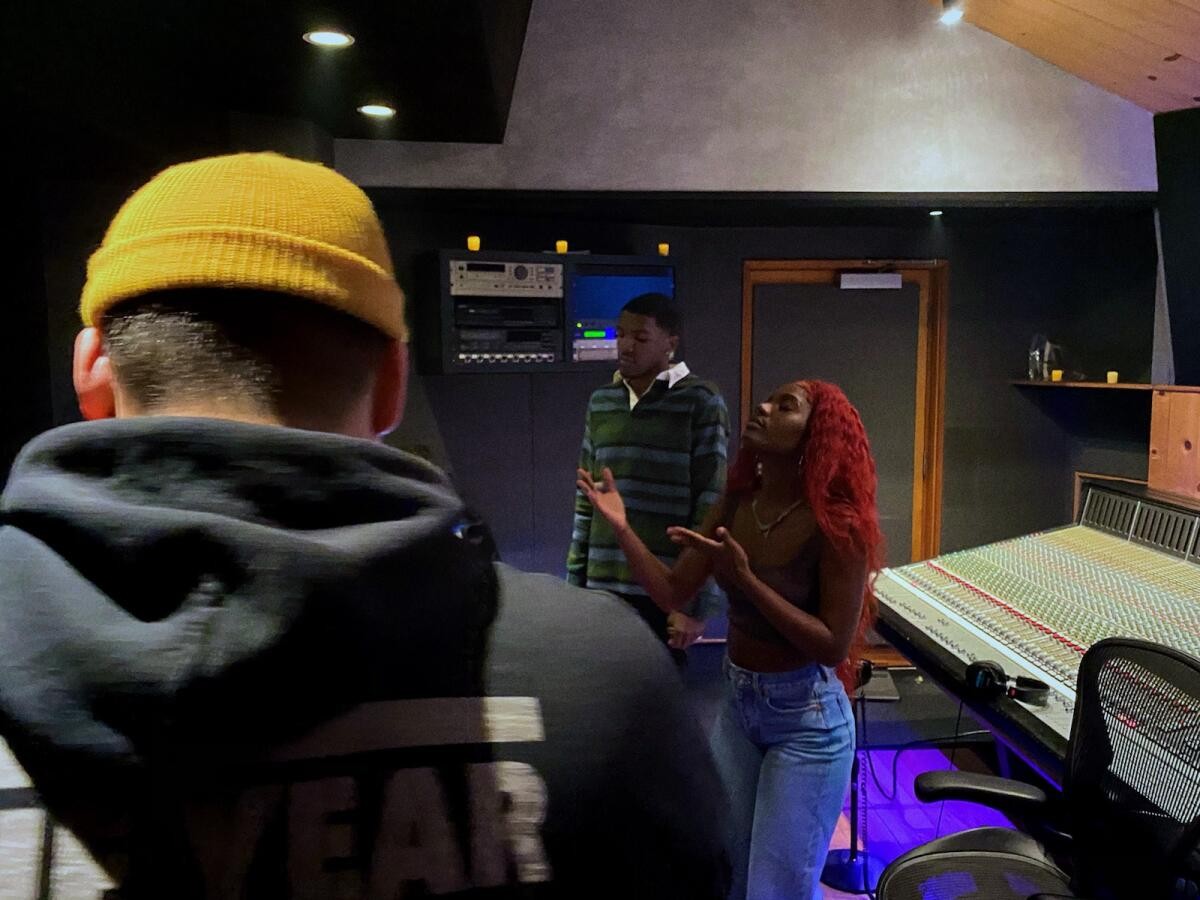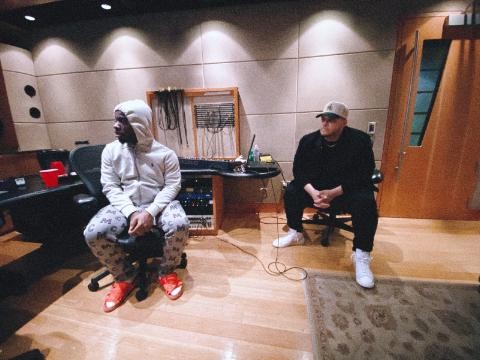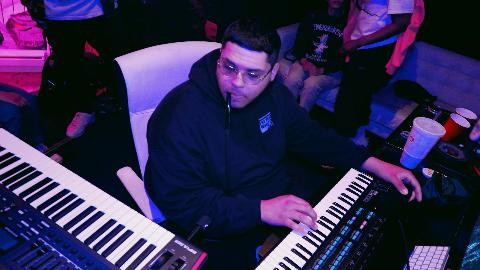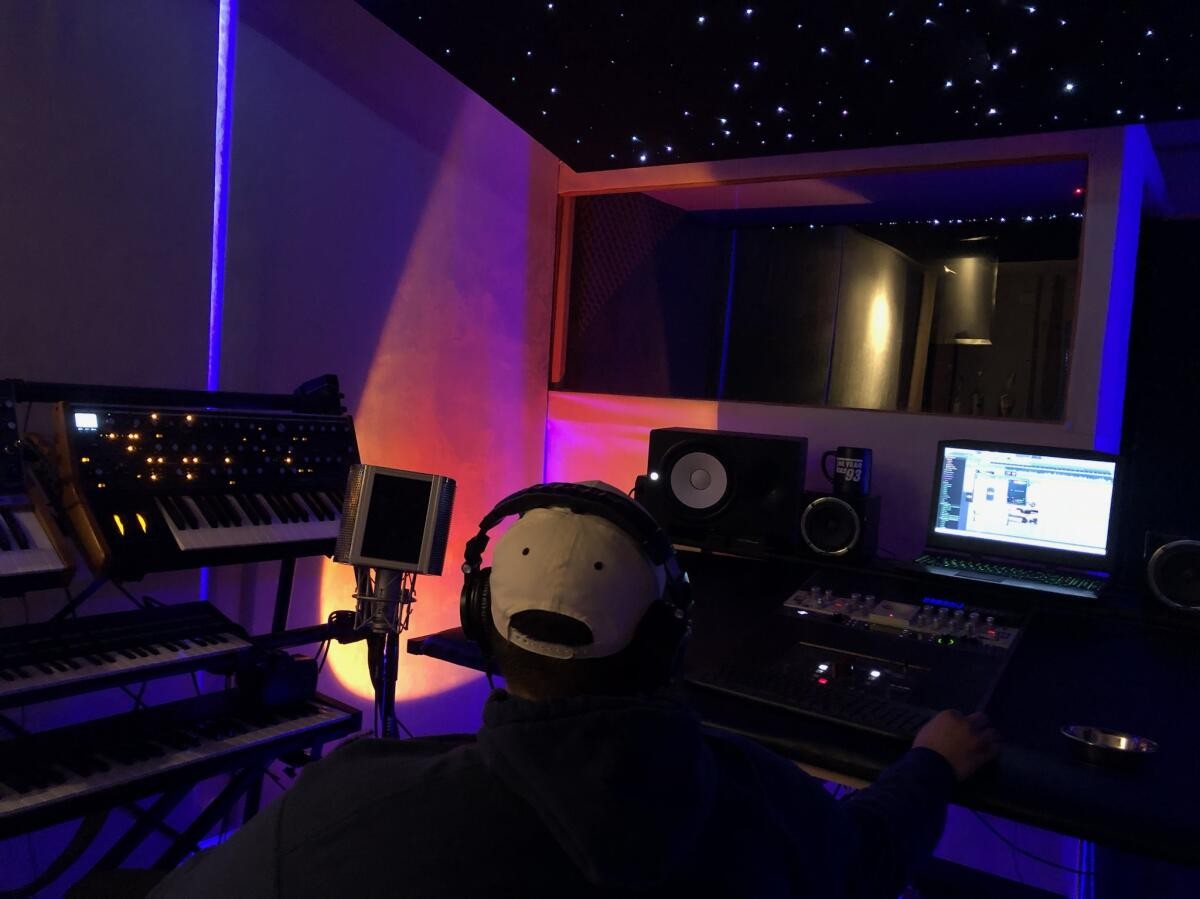 Image Credits
Miley Hart
Suggest a Story:
 VoyageLA is built on recommendations from the community; it's how we uncover hidden gems, so if you or someone you know deserves recognition please let us know 
here.