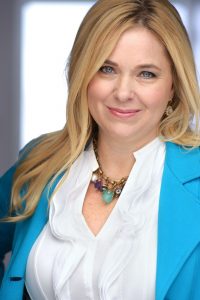 Today we'd like to introduce you to Wendy Keller.
Wendy, we appreciate you taking the time to share your story with us today. Where does your story begin?
I had worked at the Pasadena Star News, La Gaceta – then in Downey, and downtown for PR Newswire before we decided to move to the San Fernando valley when we had our first baby. I wanted to find something to do so I could stay home with him for a year. Eventually, I started reading fiction, nonfiction and screenplays for an old guy who told me he was a "literary agent" – the first time I'd heard the term. He claimed to be the agent behind hundreds of books and movies, but he lived in a beat up place in Sun Valley. I was too busy to suspect anything. Once a week, I'd pick up the content to be edited baby in arms, and return them back with coverages.
It took about six months before I figured out he wasn't agenting anything, just charging people for my coverages and then lying to the talent. I quit that day and decided to start my own agency – one where I'd tell the talent the truth and get them the deals they craved. These days, I run a successful literary agency/speakers bureau and author-speaker marketing program. We only represent nonfiction books, but it was a lot of fun to strike out on my own…32+ years ago! I've sold more than 1,700 deals worldwide and had 18 New York Times bestsellers. I love (most of) my authors!
Can you talk to us a bit about the challenges and lessons you've learned along the way. Looking back would you say it's been easy or smooth in retrospect?
Because I came from journalism and publicity, the big learning curve was that books require a WAY different type of writing while still keeping the same focus on what will the reader get out of this.
Then, in 2007, when Amazon.com started to eat the publishing industry's lunch (and stealing our milk money, too!) it became important to change the kinds of authors whose books we choose to represent. Now, my daily work is an eclectic, ever-changing mix of selling books and their rights; and teaching/helping/consulting authors to build their "platform" [read: fan base] so that they will get the best book deal with a top US or EU publisher.
Most of my authors realize that a book is a tool they can use to get more/higher paid speaking engagements, more fame, and more sales of whatever they're already selling: coaching, consulting, therapy, services, widgets. It's the business part of being an agent that entices me. I love seeing some author's life change because I helped them open up a whole new world of revenue and impact so many more people with their core message. It's super gratifying to know that by using my own natural and learned skills, I am helping others achieve their missions in the world.
Thanks for sharing that. So, maybe next you can tell us a bit more about your business?
Future nonfiction authors who seek a traditional publishing contract with Penguin Random House, Simon & Schuster, HarperCollins, etc.) ALL need two things:
A refreshing take on their topic + a great, growing platform.
That's what we look for because that's what every publisher is looking for. Today, my agency is known for representing business, self-help, science and psychology books. To find out more, go to www.KellerMedia.com. To send us your query, go to www.KellerMedia.com/query. Publishers will ONLY acquire nonfiction from a "book proposal" so the people who insist they've written the whole thing, or who have self-published and not sold very many, have shot themselves in the foot for sure. We are ALWAYS looking for people with good ideas + a platform because getting the proposal done is easy if you know how.
I've sold books to every major and mid-list US publisher many times over. I really love selling "secondary rights", so I have also placed audio and foreign translation works for my clients. Nine of those translated works have become best sellers in other countries…in languages their authors don't even speak! What fun!
My favorite thing work-wise is to call a hopeful client a few weeks after I put their book proposal up for sale and say, "I've got some good news for you!" Grown men have sometimes burst into tears!
Second to that, I find it deeply satisfying to teach my online course at www.BookProposalWorkshop.com. In just eight weeks, we help/support/guide/advise/edit/direct any new nonfiction author in how to write a strong book proposal. It's based on the classes I've taught +20K authors all over the English-speaking world, including in the old days for the Learning Annex. The "joy factor" in that workshop for me is when the authors call me a few weeks after my editorial team and I help them finish their proposal and say, "I just got an agent!" (if the work is not something we handle) or "I just got a publishing contract!" That really means a lot to me because it reinforces how the team and I are helping people live their mission. The #1 thing people tell me when I ask, "What do you want from your book?" is "I want to help others." That's pretty awesome!
Is there anything else you'd like to share with our readers?
A word of advice: Everyone I've ever met has plans to become an author, and anyone can self-publish and call themselves that. But to craft a nonfiction book that has impact, first get the right agent, so that you will get the greatest investment in your work from the best publisher. That requires more than just coming up with an idea and winging it. Like any other endeavor, there's a system in place, a way things are done that leads to success. Only a fool paddles out on a longboard and tries to grab the biggest wave…their first time in the ocean.
Publishing success is a fairly straight and narrow path. The people who think they'll beat the system by self-publishing typically sell fewer than 200 copies – total! That's really abysmal! So to create a nonfiction masterwork – a book that will make you proud, make an impact on your readers, and result in the highest economic/career benefit to yourself, one needs to hone the content concept, present it in the industry-standard format (a great proposal!), and then select and ally with a committed, passionate agent who will connect you with a committed, passionate publisher…and then ride the wave.
A person only gets one first shot at being successful as an author. Make it count!
Contact Info:
Suggest a Story: VoyageLA is built on recommendations from the community; it's how we uncover hidden gems, so if you or someone you know deserves recognition please let us know here.