Today we'd like to introduce you to Vaughan Thorpe.
Hi Vaughan, so excited to have you with us today. What can you tell us about your story?
Better known as Von Dotta. Born and raised in HARLEM, NEW YORK. I got my start in entertainment in an untraditional way. I was arrested my senior year of HS facing three years and ended up beating the case with the first documentary I've ever directed. This was literally my first time putting my hand on a camera. My documentary "One Last Chance" was picked up by Fox 5 News "Lisa Ever's Street Talk" For A Live Episode highlighting the long-term effects that incarceration has on a minor. After gaining some popularity, I Landed an acting gig where I played the role of "Tyrell" in The 2016 Amazon Prime Movie "The Hudson Tribes". This was also my first time acting! I literally only took the role because I wanted to see what it felt like in front of the camera. I always had plans on directing scripted films. In the middle of all this, my brother caught a federal case and was sentenced to 33 years in prison. My brother was always making music and I feel like it was my job to keep his dream alive.
This made me jump into the Music business. I realized I needed to learn more about this world I was entering, so around 2014 I begin Interning at Purfek Storm Record label in NY as an Assistant A&R. I've worked artist projects, red carpet events, and all sorts of different tasks. While working there, I dropped a mixtape and a few singles which got me on the radar. I Toured the city opened up for "A Boogie" in an arena in "Binghamton, NY" while also winning competitions around the city with DJ Drewski for having the best Performance. Being that I curate my own events direct my own videos and do all the administrative work for myself as an artist, I've inspired so many of my friends throughout my journey! People began to constantly call me and ask for advice on how to make their next moves, ask me to direct their videos, create graphics, go over tracklist. So in 2018 I Created "Young Wild N Paid, LLC". A Multi-Media Entertainment Company made to create, build, and assist the next generation of entertainers on their upcoming projects. I've shot maybe 100 different videos since opening my services to the public. But like all businesses, I went through a downtime where I had to take a job at a restaurant as a busboy. I was still productive, I directed, Wrote and Starred in this 5 episode web series "Drawing Smoke" while curating art shows around the city, but it wasn't paying enough.
One day while at work bussing tables, I ran into Malik Yoba and expressed my vision to him. He was so inspired that he put me in a Docu-series titled "I Build New York" which I become the star of throughout the filming process. The series was on real estate development in New York state. This was my last project in the City (2019/2020). After the film was finished up, I was flown out to California by rapper Murdah Baby to direct some music videos and work with a few artists on their projects. This was at the end of 2019 beginning of 2020 before the pandemic hit. As the world crumbled, I decided to stay in California and build my career! Since I been here, I've shot four music videos | dropped three singles 1 EP | Written multiple songs for a variety of artists! Directed 1 short Film by the name "INVASION OF PRIVACY". 1 of the music videos I shot was for the artist Chris Christopher and Berner at the grand opening of the Santa Anna Cookies location. I've landed a commercial gig for an acne company that is gonna be released soon! Today I am working on new projects in my small film studio I'm building, in my garage in Van Nuys!
Would you say it's been a smooth road, and if not what are some of the biggest challenges you've faced along the way?
I mean, I done been through so much shit I don't know where to start. I'm over my childhood issues and being a victim of my circumstances so I'll dive straight into the adult shit. I honestly started my business because my brother was arrested and I wanted to keep our legacy alive through the music. So I had no guidance on how to start or where to start. I just did it. I would find spaces and hold meetings with my friends on a weekly based tryin to figure out what step to take next. And see who had what talents and how they can be applied. It took a lot of trial and error and rearranging of the team to get any type of success. Plus, we wasn't making any money so I had to work two jobs consecutively while doing all this. I would go do deliveries for amazon 4am to 2pm then travel to Brooklyn to teach at a charter school from 3-5. I did this for about two years then rotated jobs as the years went by.

Whole Foods, equinox, juice press, Duane Reade, Bareburger! You name it, I've worked there! I've also had a few run ins with the law that have put my life at jeopardy. I was blessed with the opportunity to do a film for the District attorney of NY state in exchange for my freedom. That was really major. It gave me confidence to continue pushing forward feel me. I needed that because the route I was taking wasn't the most popular at the time and I didn't really have a clear vision of what I wanted to do, I just know I was ready to work. I dealt with the haters and nonbelievers but I don't see them as obstacles. It's more or less the lack of resources, funds and people power I had that would cripple my motivation. Sometimes I didn't even care about making money I just wanted to create and people would be in my pockets just looking for some type of payout. That would bother me the most because I always had confidence I would create dope shit. It was just hard getting it to actually be created.
As you know, we're big fans of Young Wild N Paid LLC. For our readers who might not be as familiar what can you tell them about the brand?
Young Wild N Paid Is A Multi-Media Entertainment Company Offering New Original Content, From Music Video Production, Graphic designs, Video Editing, Film Production, To Artist Development, songwriting, scriptwriting, event staffing you name it! It's a full on production company / entertainment group. What sets us apart is the ability to approach projects with our own unique perspectives. We pride ourselves in being innovative and bringing each piece of work its own identity. And we do so by giving purpose and intent to each moving part of the project. We also have some dope merchandise!!! The YWNP Heartbeat is Very popular! I have a small shop in NY where Fashion Icon Dapper Dan Himself walked in and Bought a Few Pieces! Along With Pretty Little Things Newest Creative Director Teyona Taylor Who's Daughter Couldn't keep her Hands off our Bucket Hats!! All services and products are available on our website.
We'd love to hear about how you think about risk taking?
I've taken every risk to be here. I've robbed stole begged… I've tried everything. That's why I kept greeting arrested. But God wouldn't let me stay there. I took my last $1000 from drug dealing and invested it into my camera. From that moment for I kind of told myself this is it. I quit my jobs and went full on with Entertainment. It wasn't and still isn't the easiest way to maintain a lifestyle and pay bills. But I did it. And after putting in so much work, I took an even bigger risk and left my hometown to reach new heights. Moving to California was a big deal for me because I didn't have leave to make it. I was already doing well, but I found like a big fish in a small pond and I wanted to push myself to expand before I got comfortable with the small time business. I had to come to the Land.
Contact Info: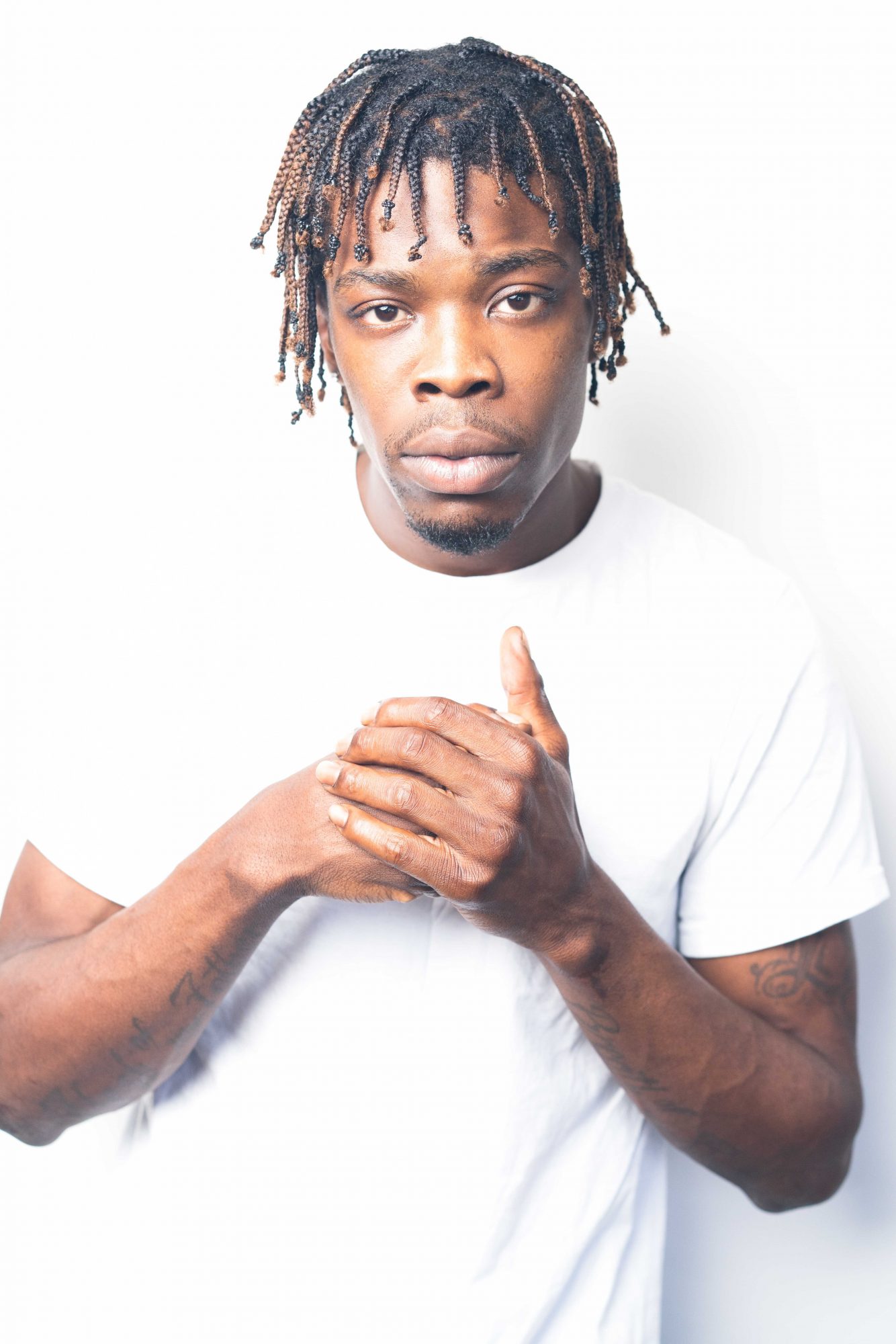 Image Credits
SEAN KARA
Suggest a Story:
 VoyageLA is built on recommendations from the community; it's how we uncover hidden gems, so if you or someone you know deserves recognition please let us know 
here.