Today we'd like to introduce you to Tamyra Gordon.
Hi Tamyra, we'd love for you to start by introducing yourself.
My husband and I often pause to ask, "were we always like this?" Were we always this pro-Black, were we always seeking out Black people, businesses, stories and communities? And when I sat with that – the answer was always yes. I grew up in a Black family surrounded by Blackness of all shades. I learned very early to love our Blackness and to celebrate it and see it in each other for its beauty, resilience, humanity and spiritual invincibility. I was surrounded by Black art at home. My dad used to have us sing in the mirror, "Say it loud I'm Black and I'm proud". My mom modeled confidence and pride in ways that are authentic and humble and audacious all at the same time. I remember the first time I was called the N-word – I remember being hurt but not surprised and confident enough to know that's not who I was. I carry the fear of police in my bones imprinted on me from my ancestor's horrific interactions with law enforcement. I remember the look I gave a classmate when he pretended to not know who Martin Luther King Jr was. I remember my first and only Black teacher Ms. Allen and how hard her death hit me – both for its suddenness and also for the gap I knew I'd have in representation in my education.
Black wasn't something I did – I was and is who I am.
At some point in my career, I chose to declare my commitment to Black students, communities and humans. I worked for a financial institution after I graduated college (first in my immediate family to do it, thank you mom and dad) and I was in awe at how exclusive the environment was not just for new hires but for the Black and Brown hires who had to navigate systems, culture and expectations without any models that encouraged and included their whole person. I left that job within a year to support young Black people with their transition into workspaces, educational spaces and ultimately their spaces in the world. I taught in Newark to help young people prove to themselves they were capable of more than others' imposed limitations. I ran a college access program in Camden with 7th graders who weren't expected to graduate middle school let alone become the doctors, therapists, nurses and lawyers they have since become. Those student changed me – their joy, perseverance and willingness to dream convinced me I was on the right path. That my Sankofic approach to the world was one worthwhile. Sankofa means to "fetch what is at risk of being left behind" and I have been on a mission to ensure that students from Camden initially and now Black people holistically access history to propel them forward and do not allow themselves to be left behind.
I married a man (Morehouse man) who wholeheartedly shared in that mission and named my son after those students and a city that lives in my heart – Camden, NJ.
Professionally I've been able to express my values and talents across many different organizations. I run a business alongside my husband and am currently pursuing a degree is Historic Preservation. I want to be a good ancestor. I want to make this world safer for my son, nephews and nieces. All of who I am gets expressed in what I do and my story is a representation of so many other people's stories.
I am honored I get to walk through this world as a Black woman and my responsibility is to ensure our Blackness is preserved and protected for generations to continue to wear that same honor.
Can you talk to us a bit about the challenges and lessons you've learned along the way. Looking back would you say it's been easy or smooth in retrospect?
I've been fortunate that most of my obstacles were self-imposed – but I am a Black woman in America so many of my struggles are implied in my existence.
Imposter syndrome has talked me out of a lot of joy.
At almost 40, I am still learning to step into my own light.
I am learning to leverage my humility and not use it as a crutch to be small.
I love Black people and I watch them be murdered and hunted and tortured at scale more than I get to experience their joy at scale – Being Black is simultaneously the most amazing and scariest thing.
I've hurt people.
I choose Black even when it's hard and will choose to not do or buy something if it is not Black or supporting of Black lives.
I've worried about others' feelings before and more than my own.
I've gotten lost in the process of self-discovery.
I lost and refound faith and spirituality and the power of ancestral connection.
I've lost people I love – the best and worst part of a big and close-knit family is having people close enough that it would matter losing them.
Childbirth almost killed me and my son, my mother, my sister, my friends – 230 years since the first documented c-section and the numerous experiments performed on Black bodies, we still haven't made healthcare and maternal health safe for Black women.
I worry every single day, in every moment, in every public setting about the safety of the Black males I love.
Appreciate you sharing that. What should we know about Greenwood Seneca?
I get to serve the world through various lenses – as a business owner of Greenwood Seneca, a nonprofit executive with Blavityorg Foundation and a mom and wife of Black males. The mission of my work is to preserve Blackness where it's at risk of being forsaked. We invite businesses, corporations, funding agencies and entrepreneurs to think differently about their path to holistic wealth while preserving Blackness in the process.
I want to be a good model for how our people can work together. I want to use history to propel us forward and I want us to be able to navigate the challenges and barriers to our collaboration in productive ways for all of us. Society hasn't made picking or choosing Black easy – but as a mom, consumers, entrepreneurs, and job creators we've found it is possible and uniquely fulfilling. And we work to show others how to do it, do it well and sustain it.
It's been hard to bridge my identities and make it make sense for those I want to be in service of. I support Black businesses across all I do – I have expertise that can help businesses stay aligned to their why and their Blackness and I have a desire to support the preservation of Black origins.
And I am most proud that I have a son and nieces and nephews who are learning to walk proudly and confidently through this world and believe that love is their greatest superpower.
We'd be interested to hear your thoughts on luck and what role, if any, you feel it's played for you?
I am divinely protected. I attribute all I am to all those who came before me. I do not walk this earth alone and while luck can be considered a variation of faith – I believe that any good that has come to be is because of the army of spirit guides, ancestors, family and energy protecting me.
I heard a definition of karma that changed my view on luck – Karma is not the cyclical effects of energy, it is the completion of energy you put forward. Everything you put out into the world, good or bad, is energy and that energy flows through the world, through other humans, through spirit. So if we want to receive good Karma we have a responsibility to put out the kind of energy that will complete in goodness.
When my grandmother was sick and her children asked her why did it have to be her…she said, "Why not me?" I carry that and navigate the good and bad with my grandmother in mind.
Contact Info: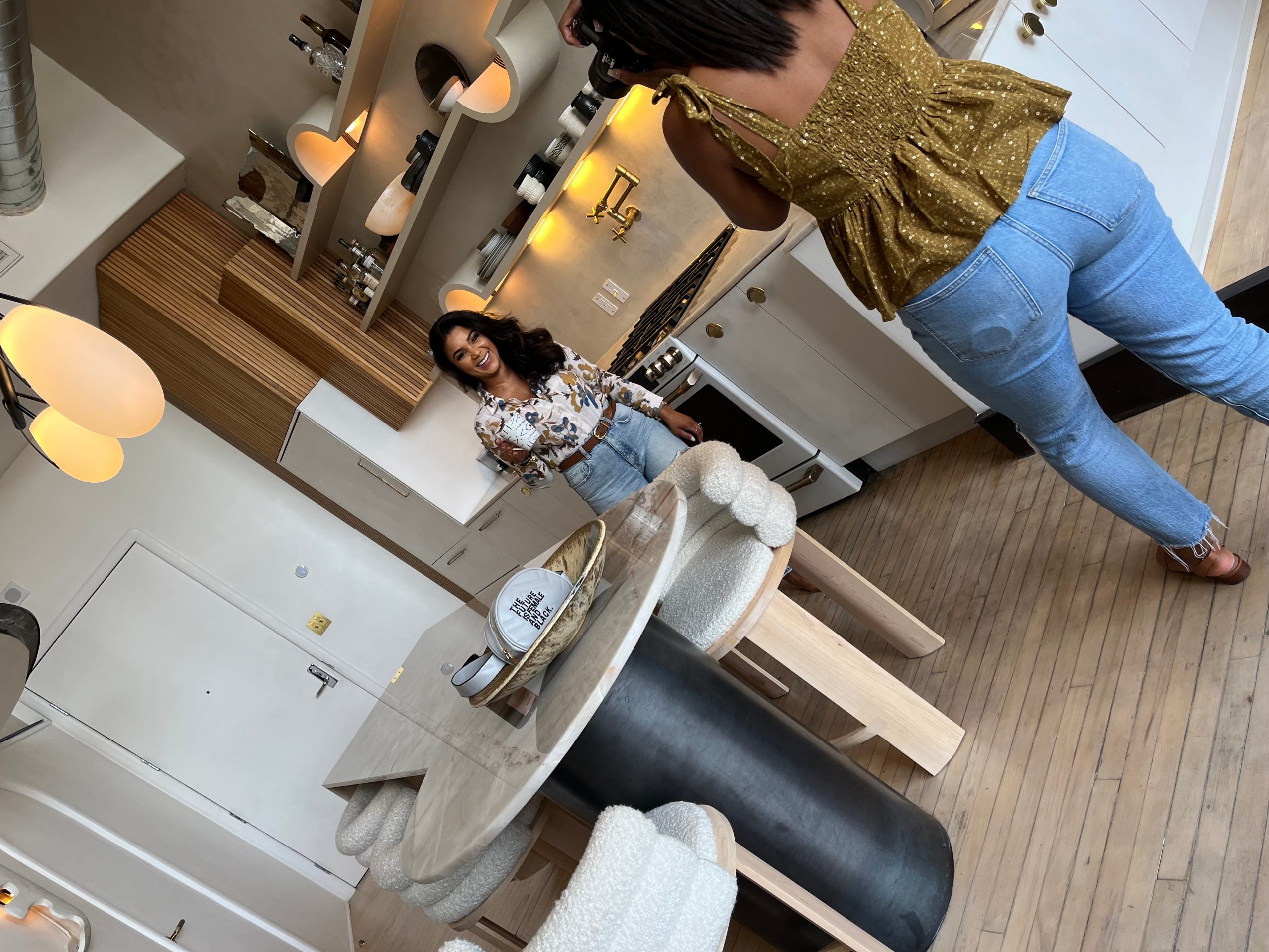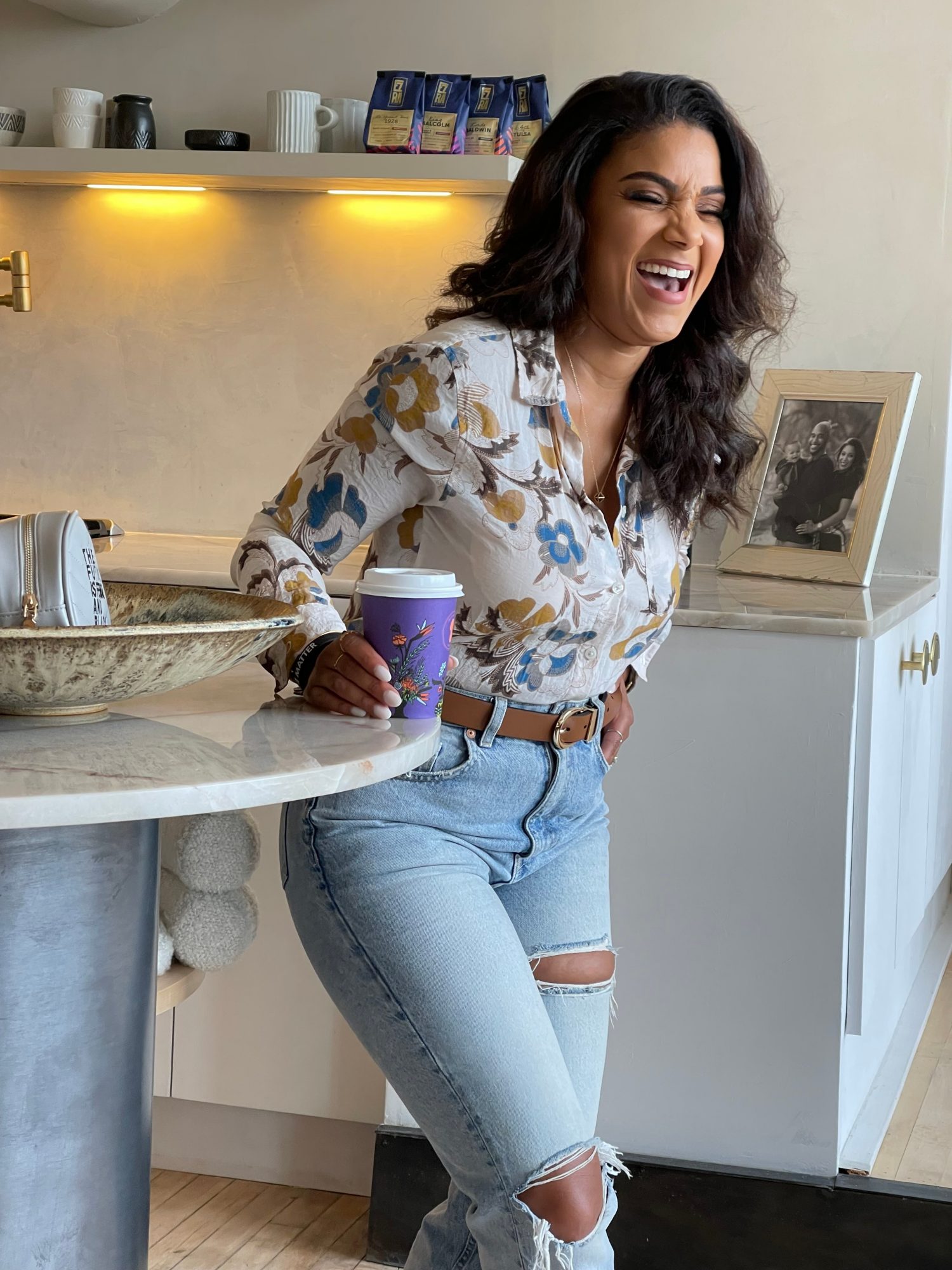 Image Credits
Photos by Brittney Jean Photography (Black owned Branding Business for Women); pictured in top photo Candid Photos by The MediaTrician (Black owned social media consulting firm)
Suggest a Story:
 VoyageLA is built on recommendations from the community; it's how we uncover hidden gems, so if you or someone you know deserves recognition please let us know 
here.