Today we'd like to introduce you to Renicia Washington.
Alright, so thank you so much for sharing your story and insight with our readers. To kick things off, can you tell us a bit about how you got started?
Over the years I've known that my true passion is to spread love and give to others. I found myself volunteering, feeding the homeless, constantly donating, mentoring youth, guiding my friends and family but even with all of that it just wasn't enough. 2020, the pandemic hit… A relative of mine who is an amazing jeweler turned me on to healing crystals and I started researching heavily on the benefits they have on the human body both physically and spiritually. I started puzzling all things together and realized that my passion was not only to spread love but my passion is to heal. With the blessing and guidance of my relative, I decided to create my business which initially consisted of jewelry made of healing crystals. The next step was determining how I can create a successful business all while being a single mother of three and very established in my career where I am a Director of a post production company… Additionally, how can I make my business unique and stand out in the crowd. I brainstormed for months before I decided that my business was going to be fully custom. This allows consumers to literally hand pick their piece stone by stone, add charms or personalize and have it created immediately on the spot. I started off very small by servicing just my family and friends with the option of creating bracelets, necklaces, anklets and even custom Apple Watch bands made of healing crystals. When I noticed how much people were enjoying my jewelry and the positive impact my jewelry had I decided to expand to the pop-up event world. A friend of mine who is also a business owner invited me to set up at one of her pop up booths to gain experience and get a feel for the pop up world. Since I have attended over 130 pop up events. Not only has my business grown but pop ups opened up a whole new space that allowed me to connect with people. I have literally met people from around the world. Oddly enough, as I take the time to craft their jewelry many stand with me and share their story. Not only do I have the ability to create a jewelry piece that is going to give them healing but I have the opportunity to touch the hearts of my customers. I recently created a set for a family who lost their loved one… One of the five bracelets was placed on their relative's wrist to wear in her casket. Another custom piece I created was for a woman whose father was dying of cancer. I have had the honor to bond, laugh, and sometimes even cry with my customers while putting together a sentimental piece for them. It's amazing how many people will open up based on feeling good energy. Ultimately, Renicia's Beads has been created with the purpose of healing and spreading love. It's everyone's favorite one stop shop. With me you get love, good energy, healing and custom jewelry. Can't beat that. The custom part of my business is definitely a game changer. Not many will hand craft and design on the spot. It's definitely a very special and intimate experience.
I'm sure you wouldn't say it's been obstacle free, but so far would you say the journey have been a fairly smooth road?
Challenges… Goodness yes. Let me just start off by saying entrepreneurship is not for the weak and it is not for everyone and that's ok. You have to literally become bests friends with adversity if you are going to own a business. One of the challenges I faced early on was creating balance. Here I am a single mom of three, full-time career and now a business owner. Not to mention mention having athlete children and training six days a week for basketball. Initially, it was a lot to manage. It honestly still is a lot to manage but I've gotten into a groove and adapted to my new pace in life.
Another thing I would say is challenging is accepting and adapting to the shift in your once normal life. Once you start a business a lot of changes… Relationships, availability, self-care, etc. Balance is key!
Alright, so let's switch gears a bit and talk business. What should we know?
In terms of my brand and growth, it's been an amazing journey. I started from my home, jumped into pop-up events, and opened a shop in the mall at some point… I have tried a little bit of everything. At this point, my customers are literally traveling to see me at my next pop-up. It's been great and I feel so blessed to have this opportunity but also to connect with so many amazing people. Not only have I had the ability to grow as a business but I have grown as an individual. Never did I think I would be an entrepreneur but one day I woke up and I decided to take the risk. In that, I am showing my children what hard work looks like. What one must do to accomplish the things they want in life. I am setting a tone for their grind in the future. My son, Gio, who is 14, which you will see working most of my events and truly is my right-hand man, is already considering businesses that he can create on his own. My daughter, Katelyn, who is seven, has looked at me and said "Mommy, I want to be like you when I grow up. My oldest son, Michael (19) has come out and worked with me and served as a salesman bringing in business. So ultimately, I am just happy to inspire others, starting with my children. The grand goal is to have a fully functional website and open shops across the world where my customers can be taken care of on a regular basis.
Beyond that the biggest thing that people should know is that my business is fully custom when it comes to the crystals. You can come to any of my pop up events, hand pick your stones and charms and I will design your piece and have it sized on the spot. Jewelry options include bracelets, necklaces, anklets and even custom Apple Watch bands. If you cannot attend a pop up I'm just a dm, phone call, email away. I have access to pretty much any crystal you can think of so ordering is pretty easy. You can also personalize charms and have them laser engraved with a few days notice.
Additionally, I have expanded to include accessories. My business is a one stop shop.
Do you have any advice for those just starting out?
Absolutely! I would say to be ready for the change that comes with evolution. As you grow as a business, everything else will either grow with you or you will outgrow it. Your mindset will change and sometimes those closest to you will not understand. You have to be accepting of all the adversity you will face. Have faith and persevere through it all. There were many times where I questioned if this was for me but I had to remind myself that this is what I do, I grind! You literally have to be your biggest fan but in the most humble way. Do not be distracted or discouraged. People will laugh at your ideas, talk behind your back, turn on you… Your circle might change… Be prepared for that. You must keep pushing. You have to have tunnel vision when it comes to success. Ignore the nonsense and keep pushing. Pay attention to the things you plug into… What you're reading, what/who you're watching, who you follow on social media… All of that matters! You may not notice it but over time these things do affect us. Be aware of who and what you are taking in. Develop healthy habits.
Additionally, we all learned this as children… but you are who you hang with. Surround yourself with like-minded positive people. Protect your energy and peace at all costs even down to your family. That doesn't mean cut people off but there may be a need to set boundaries to focus on your goals. Trust and believe that when you are working 16 hrs 7 days a week you will not have time or energy for a lot of things. People who are not on the same path as you will not understand this and that is ok. Entrepreneurship is not for everyone. It is not easy at all. Continue to spread love but understand that it may need to be done from a distance. At times it might get lonely but it will only be for a season. Those who are for you will be right by your side the entire way. Stay focused and the reward will come.
Lastly, be ready for the financial strain when starting your business. You will invest far more than you will gain and sometimes that will last a while but this will shift as your business grows. You must invest both your time or money. Fully understand that concept early… You get what you give so give it your all and I promise you will gain it all back tenfold. Believe that!
Food for thought… If your success doesn't require big sacrifices, your success is of very little value.
Always lead with love and believe in yourself.
Contact Info: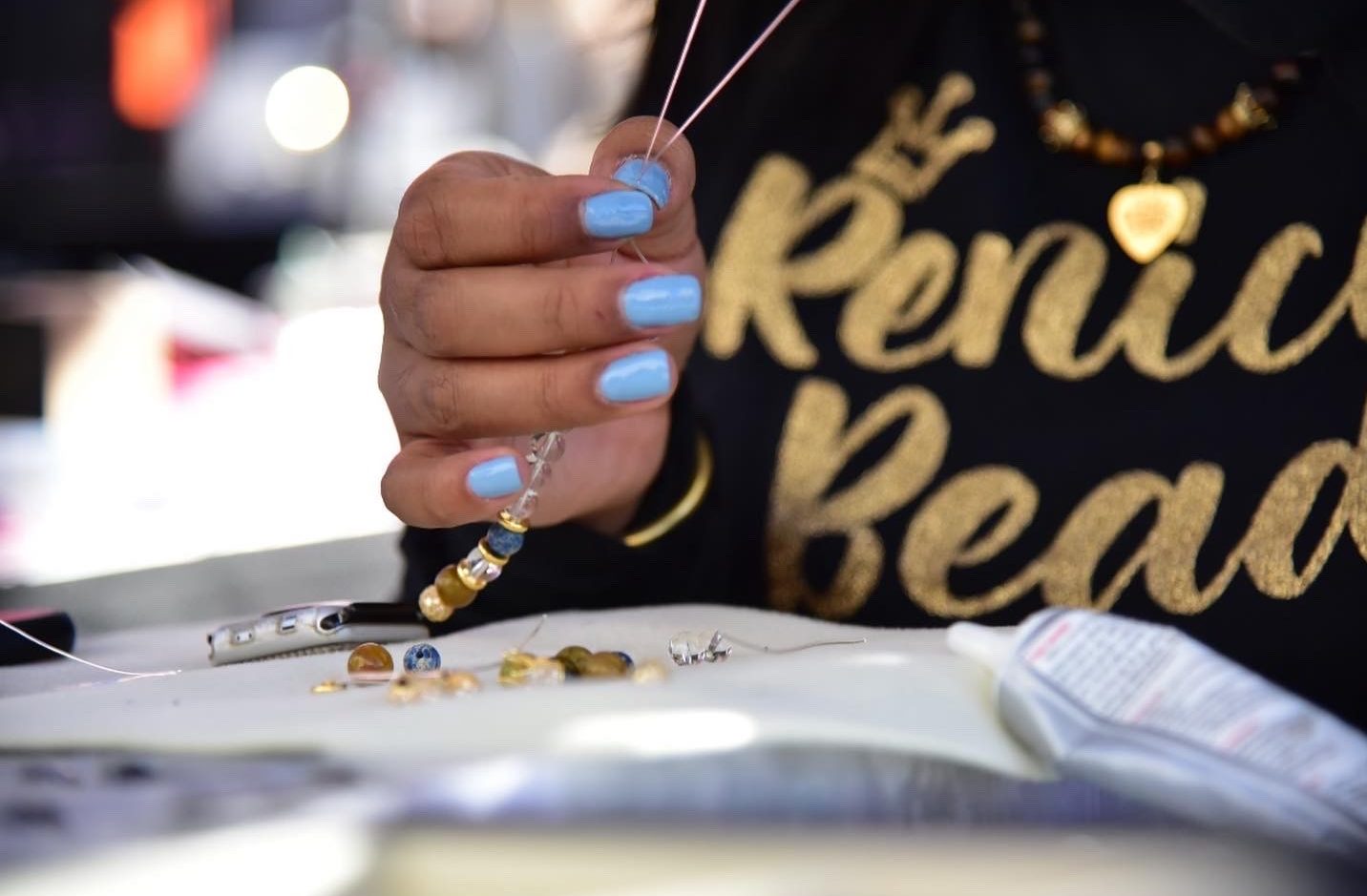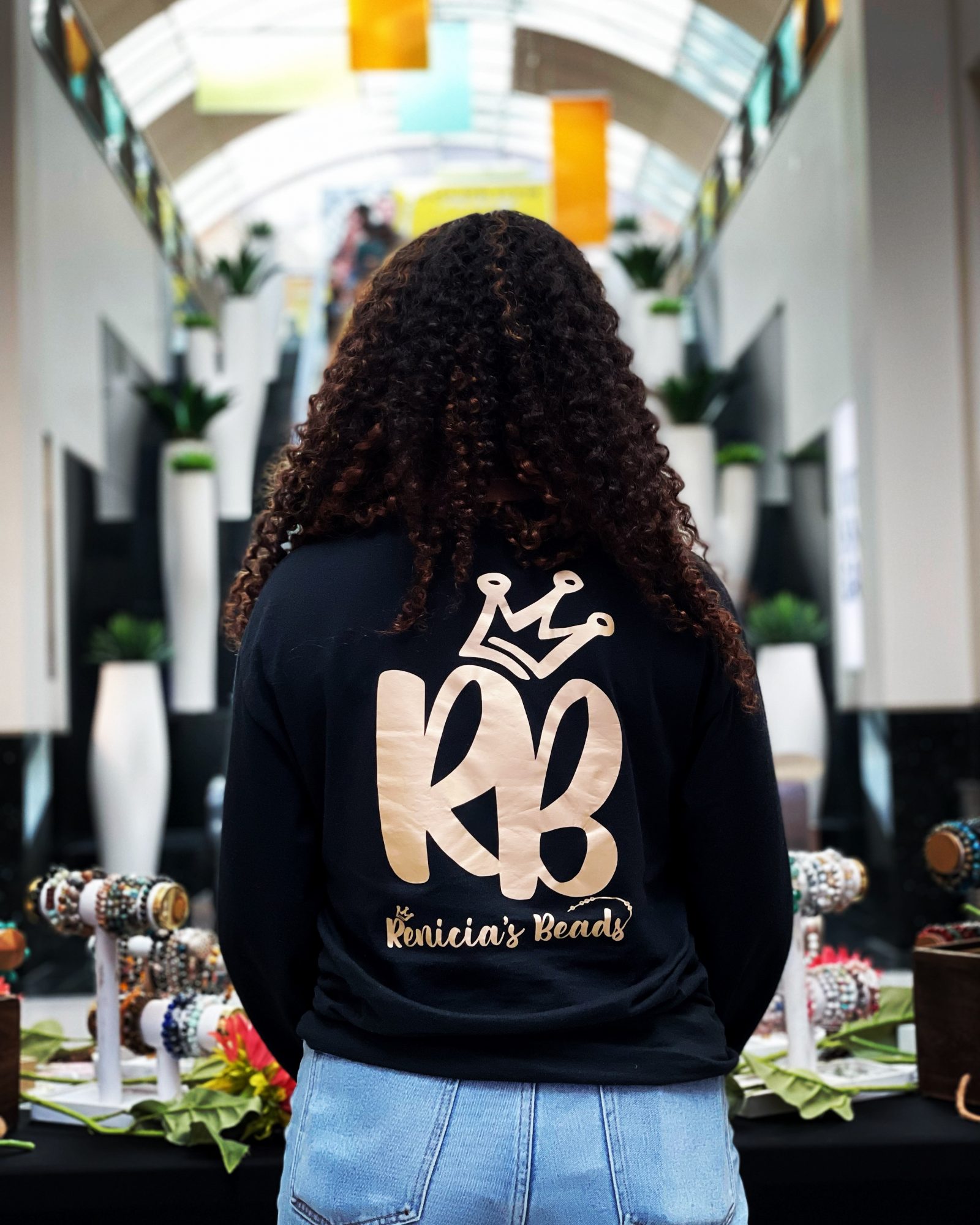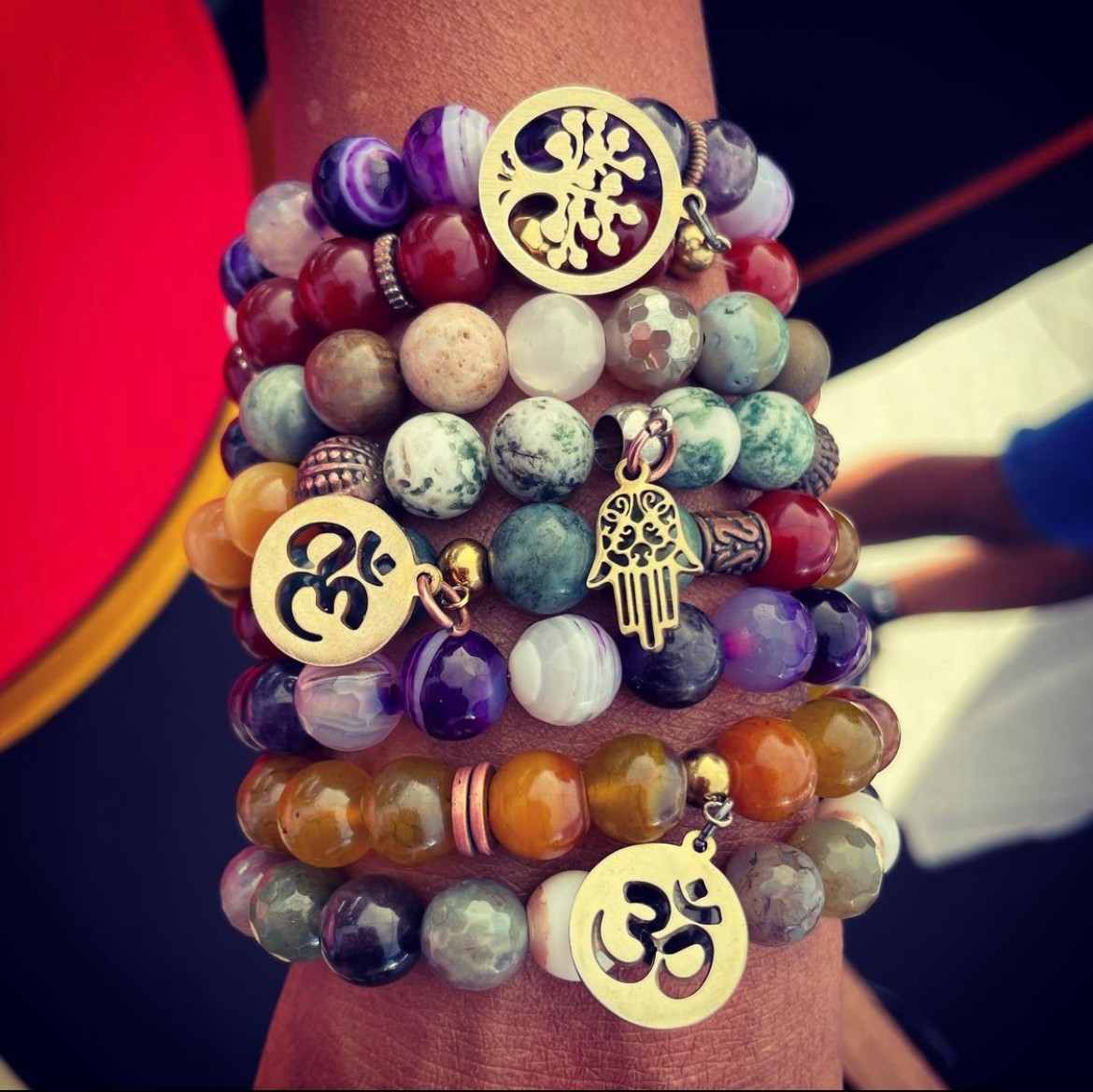 Image Credits
Photo credit to Mad Visualz Entertainment/Gregory Gordon
Suggest a Story:
 VoyageLA is built on recommendations from the community; it's how we uncover hidden gems, so if you or someone you know deserves recognition please let us know 
here.