Today we'd like to introduce you to Paradise Rodriguez-Bordeaux.
Hi Paradise, we'd love for you to start by introducing yourself.
Ovarian Cancer Warrior, Domestic Violence Survivor and Human Rights Activist, who has founded over 5 companies and 2 foundations since the age 17, Paradise started building her company from the abandoned home she lived in as a child. Her brand is now thriving, social impacting and world renowned . Understanding how challenging life could be, but knowing she needed to succeed to ensure a better life for herself and those closest to her, Paradise coined the quote,
"You can sit in the corner and cry or you can go out and dance in the rain. Either way, the storm is coming".
She then put her words into action by traveling around the world to meet it's leaders; discussing ways to eradicate Human Trafficking and finding better resources for Veterans, Special Needs Persons and those escaping traumatic environments.
In 2014, Paradise launched the #ICanBeBoth campaign to encourage women to be their authentic selves. With Paradise Rodriguez. Inc, Goals Social Club, L'Artémis , The Artémis Collections, and The Catch A Falling Star Foundation, Paradise combines a determined, forceful aesthetic with a humble philosophy, never compromising her ethical principles or her style credentials. In 2019, Paradise released her first novel, "Finding Paradise", a nod to those who choose to dance in the rain despite the tumultuous journeys they've been on.
In addition to her community work, Paradise is also an esteemed Performing Artist (dance, theater,film), Pageant Queen, High-fashion Model and expert level
Web Designer , Copy Writer and Content Designer.; truly living up to the #ICanBeBoth mantra.
Can you talk to us a bit about the challenges and lessons you've learned along the way. Looking back would you say it's been easy or smooth in retrospect?
As I think of everything I have endured and overcome, I think back to that little girl on the stairs at six years old when I first built my internal wall. I think of the day my sister became my angel (RIP). I think of the things I've been through and the things I want.
"We can sit in the corner and cry or we can go out and dance in the rain. Either way, the storm is coming"
I came up with this quote when my siblings and I were living in a house without lights, water or gas. I had no way to bathe us or flush the potties. We had very little money, so we all had to share a pack of hot dogs and a box of mac n cheese that we cooked on the BBQ grill. I was still too young to get a full-time job and DFACS was on our backs. Our "parents", needless to say, were/are not a prominent figure in our lives. One particularly gloomy afternoon, my brother said to me, "great! Now it's raining so we can't even play outside, and we are running out of wood for the fireplace."
Understanding how he felt but refusing to allow them to see that I was very worried for us, I took the three of us outside and we sat on the front porch to watch the rainfall. Watching my brothers be upset hurt my heart. Our family was going through a storm and there was nothing I could do to change that. We watched the rain create puddles and then it hit me… "Gather some water and flush the potties. Boil some of the water in the fireplace and give them a bubble bath. Find a way to filter some water for drinking." The middle child of my three brothers was upset the most, it wasn't that long ago that our sister passed away and we were going through so much.
I said to them, "We can sit in the corner and cry or we can go out and dance in the rain. Either way, the storm is coming"
Our literal storm was already happening so I did what any big sister might have done. I took off their shirts and put swimmers on them. I washed out trash cans and set them in areas the rain was pouring the most and then I went and played
in the rain with my siblings. Since it was pouring down hard, I poured shampoo in their hair and said, "Boys, we're gonna let nature wash your hair." I hadn't considered the soapy eyes until the youngest was running in circles screaming, but we were still able to rinse his eyes out and laugh about it together. It was a tough time for our little family, but we made it through.
I've taken that quote with me through life since 2007 and it still applies today. Life is very much different for me since then, but I am grateful for those lessons and moments I shared with them because that broken road led me right to where I am today and it led me to launch The Catch A Falling Star Foundation. I am very blessed, and I won't stop here!
I gave this quote to my peers to apply to our lives and our storms. Life is just that…Life. We are going to have great days and really tough days, but no matter what you MUST get through them. You mustn't allow life's circumstances to dictate what you can accomplish. Push through. You have to love and accept yourself, no matter what. You must constantly empower yourself and push forward. This quote was my rock when all of the major mountains I had to climb felt like the mountain was just too slippery. I believe this quote gained the power it has because it wasn't something I merely said, but I was able to live through those truths.
Harold S. Geneen says, "Leadership is practiced not so much in words as in attitude and in actions". I had to be a leader for my siblings, and I found myself doing that with my peers. I believe words are just that until you put action behind them. Actions are what give all words power, whether positive or negative, and I believe that is the very reason this quote has become positively life-changing for my siblings, many of my peers, and myself. It encouraged us to change our mental positions of the circumstances and gave us a physical direction to allow ourselves to breathe and realize that life is going to be what it is, but we have the power to decide how it will affect us.
I am often asked what advice I would give to others when it comes to dealing with life and business obstacles. My biggest advice it QUIT arguing with people… in real life and on social media.
It's an utter waste of your energy. Part of working smarter is not wasting resources like your efforts.
It's easy to hide behind a screen and all-knowing. It is imperative to set aside one's ego and operate from a space of abundance and love.
The reality is that you aren't going to change someone's perception and behavior with a paragraph on social media. They are the only ones who will change that for themselves within an internal shift. Something has to happen in their own knowing/ awareness or life experiences to see and learn a "language" differently.
Everyone is on their own journey, and you are only responsible for yours. You will find that many will not be organized with the ability to "wake up" and will often feel like they are a closed mind merely walking through life asleep with unconscious energy. You must accept that some will choose to exist rather than live.
You are not responsible for their journey. You MUST lovingly let them operate in their own language. Send those in opposition love and light, then adjust accordingly.
Your sole job is to Embrace all that you are, unapologetically. Stand in your truth. Treat all with kindness and do your best to do no harm.
When someone comes into your environment to argue with you- don't engage.
Send them love, then adjust accordingly.
Save your energy for what matters.
Remember, peace is your priority, and boundaries are Non-negotiable.
Appreciate you sharing that. What else should we know about what you do?
Paradise Rodriguez-Bordeaux INC.™ is a French-American multinational conglomerate holding company headquartered in New York, United States. Motivating others globally to "Embrace All That You Are, Unapologetically™."
I try to be a voice for the voiceless and refuge for those seeking abundance. Author, CEO of The Artemis Collections™ and Paradise Rodriguez-Bordeaux INC™, and business solutions expert, my "unapologetic" stance serves my platform. An Empowerment Coach & Public Speaker in personal growth, professional development & entrepreneurship, I created the "Beauty, Brains, and Business™" Entrepreneur grant and Scholarship fund.
Additionally, the non-profit that was established is The Catch A Falling Star Foundation™. Dealing with the challenges of today requires problem-solvers who bring different perspectives and are willing to take risks. The Catch A Falling Star Foundation™ emerged out of a pursuit to inspire and support the community and a desire for actions to speak louder than words. Established in 2008, we're an organization driven by progressive ideas, bold actions, and a strong foundation of support.
I spend a good bit of my time revolves around my school work. I am a current student at Harvard. My big goal is to obtain a Ph.D. in behavioral psychiatry and build a hospital centered around warriors. In the meantime, I also spend my time developing other vegan beauty cosmetics and working with my wines. In all things, I do my best to practice balance.
Alright so before we go can you talk to us a bit about how people can work with you, collaborate with you or support you?
I am open-minded about collaboration and welcome all supporters.
The best way to reach me about either is to send an inquiry on any of our websites. Supporters can also follow us on social media.
@TrouverParadise and @ParadiseRodriguezBordeaux
@TheArtemisCollections, @ArtemisVinesOfficial, @ArtemisBeautyOfficial @TheCatchAFallingStarFoundation
We are often taking in volunteers for community support work. Since we donate a minimum of 30% of our profits to fund our philanthropic missions, the best way to show your support is to purchase and share.

Contact Info: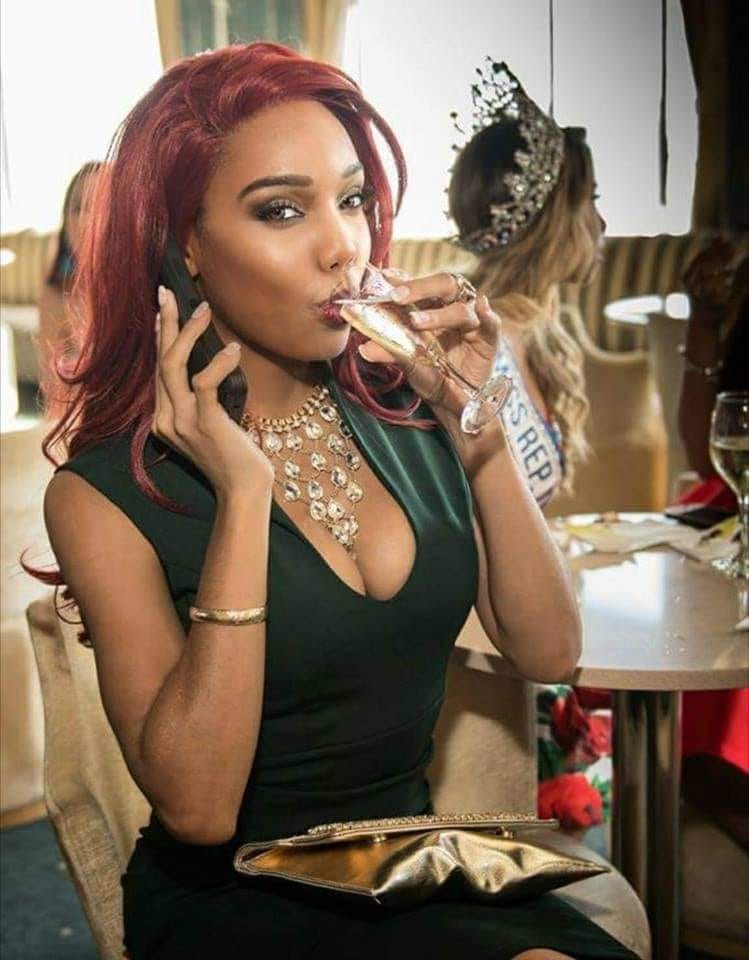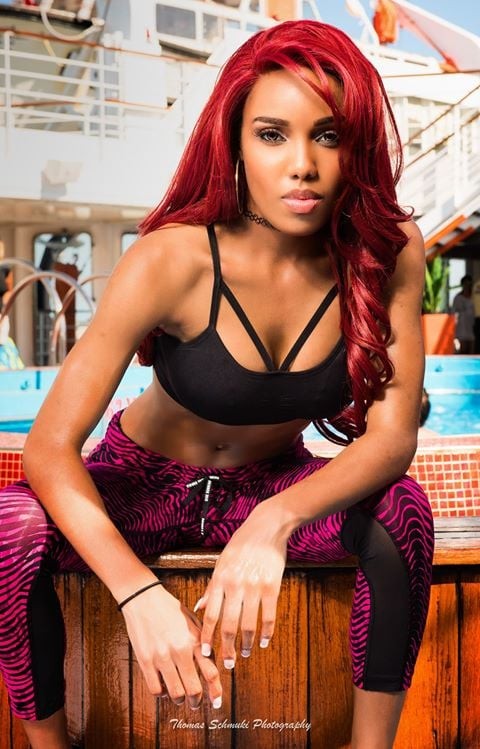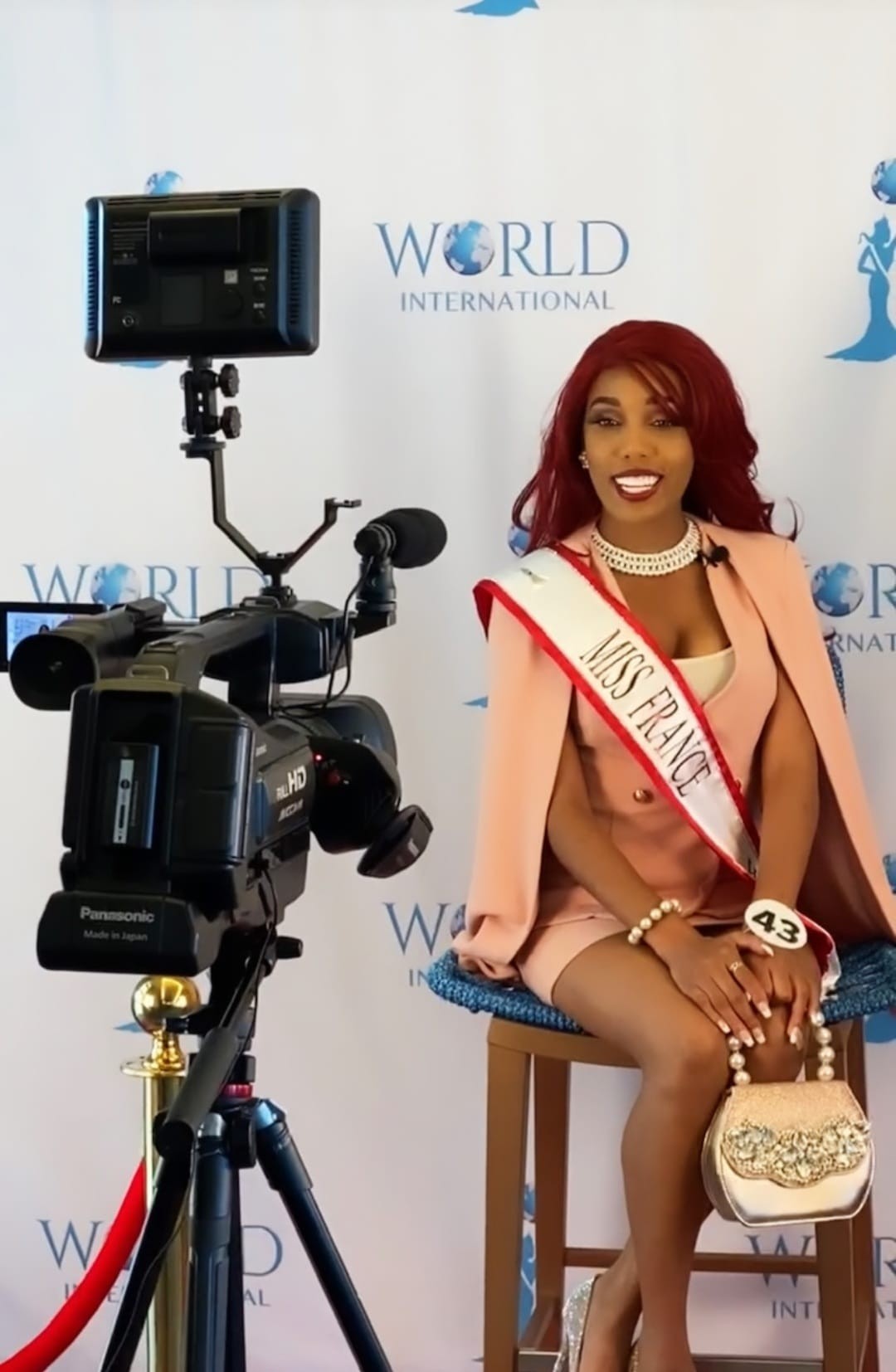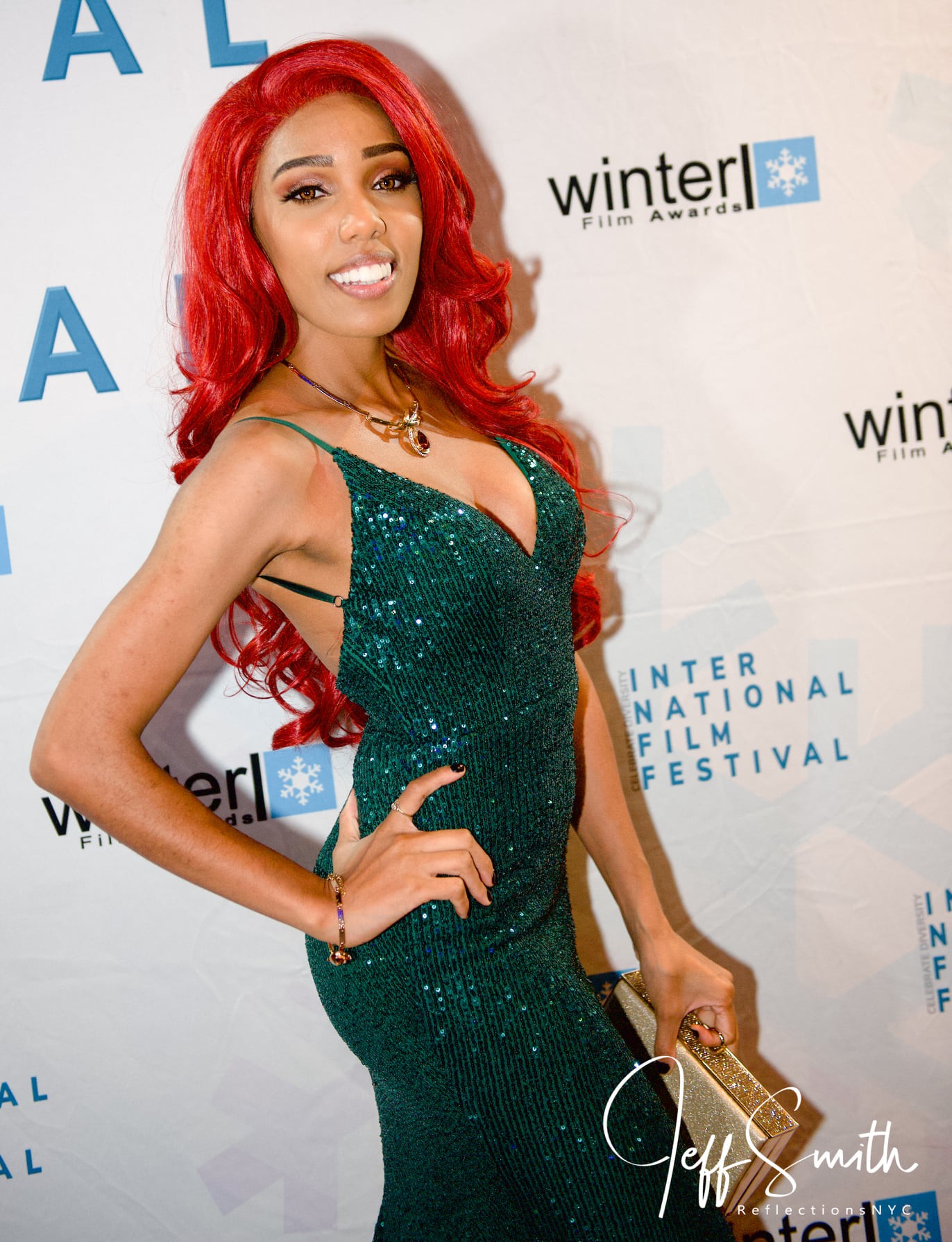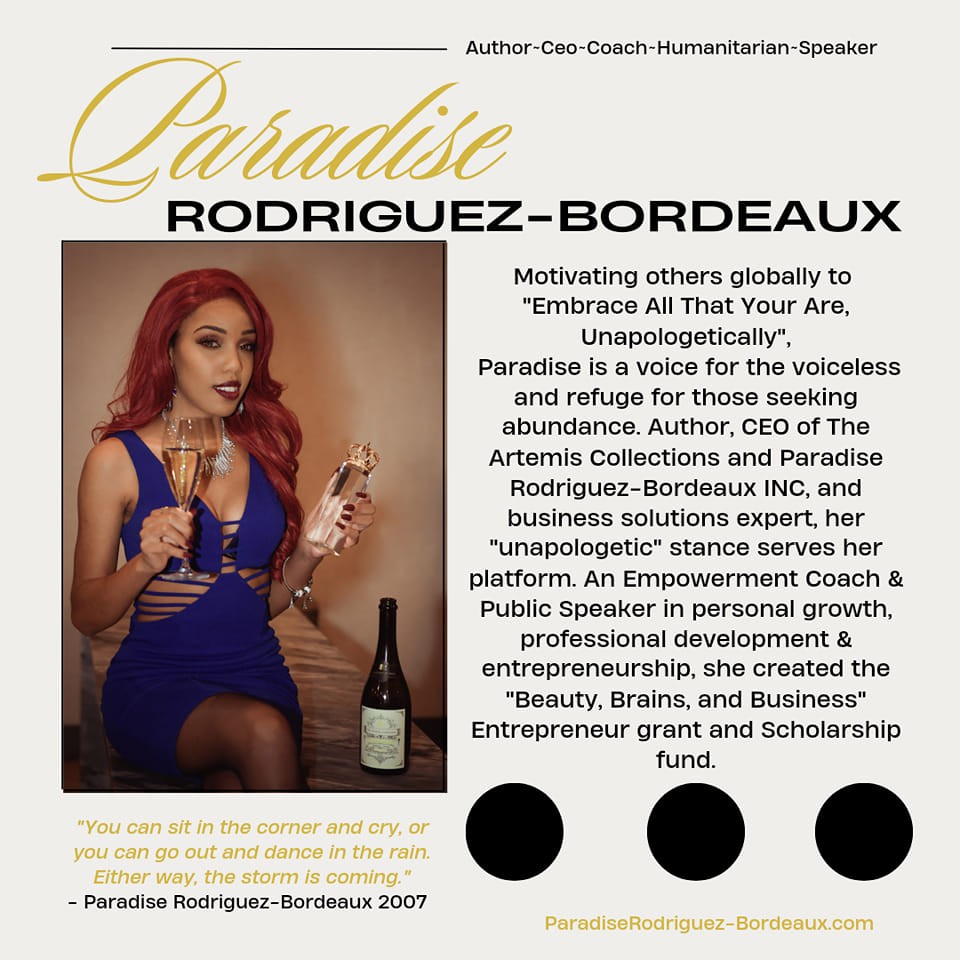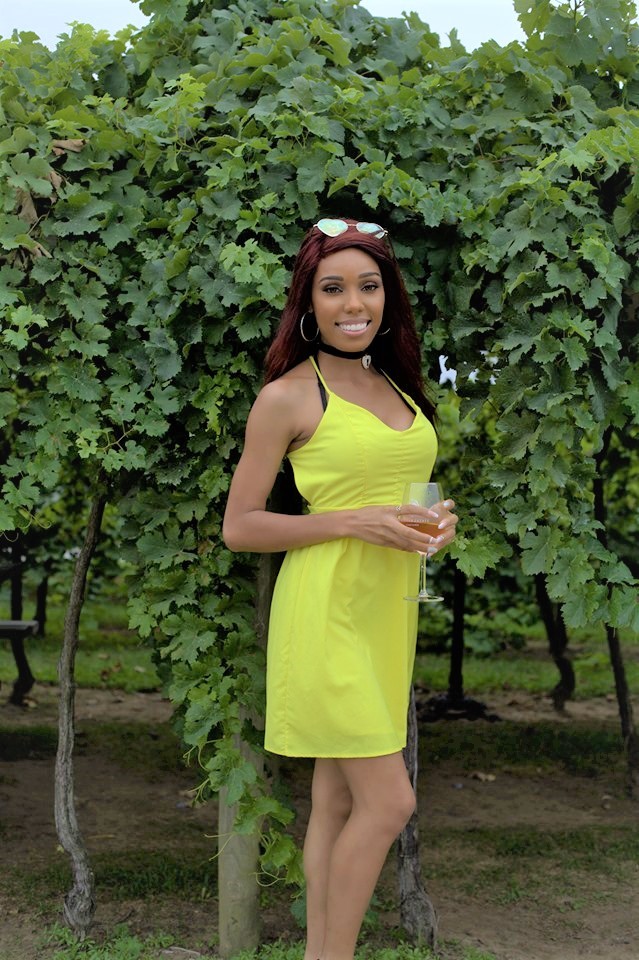 Image Credits
Kara Verano Bill Pender Jeff Smith Bill Pender Jordan Farkas Luxury Lifestyle Awards Ms. World International Tom Schmuki B&B Couture
Suggest a Story:
 VoyageLA is built on recommendations from the community; it's how we uncover hidden gems, so if you or someone you know deserves recognition please let us know 
here.