Today we'd like to introduce you to Joyce Lam.
Hi Joyce, thanks for sharing your story with us. To start, maybe you can tell our readers some of your backstory.
My background is in Economics and Finance, and I have always wanted to spend my life doing something meaningful by serving others. I started volunteering to help unhoused individuals write resumes in 2018, and when the pandemic hit, there was an influx in requests. By word of mouth, some people and businesses were offering help through donations, so I decided to officially incorporate as a 501c3 in 2020. "Kai" in Chinese means open, and the hope is that we may continue to open more opportunities for vulnerable communities. The demand for our programs rose, and in June of 2021, I transitioned to full-time efforts into expanding Kaimore services to not only resume building but financial literacy, workforce development, and entrepreneurship training. I believe that every person has the power to influence their own lives if they are given the proper opportunities. Our ultimate goal is to empower our clients to not only break the cycle of poverty but to start building wealth. It's been a rewarding experience growing alongside my clients and working to scale our impact and I'm excited for the growth and opportunities we have this upcoming year with new partners.
We all face challenges, but looking back would you describe it as a relatively smooth road?
There have been many struggles, especially as a new nonprofit in the midst of the pandemic. We had to find ways to provide programs to our clients around COVID surges while also keeping our team safe.
The pandemic also presented new challenges to our clients, especially our unhoused clients. For example, we launched the first program in Los Angeles to help unhoused individuals claim stimulus checks. However, since many of them had not filed taxes before due to not having an income, their identities needed to be verified. Many IRS offices were closed due to the pandemic, and the open ones had hours and hours of wait time. Once there, we realized that some clients had previous identity theft with their social security numbers and their stimulus was already claimed, so we have to sort that out with the credit bureaus, IRS, and DMV. We experienced firsthand the inefficiencies of government and nonprofit agencies. Even after many months of going back and forth we still received no results. It's so easy to understand why these people are stuck due to problems that can be easily solved. It's crucial that Kaimore continues to address these types of issues directly and provide solutions where no one else is looking.
Funding has also been difficult since most of our efforts are centered around programming and not marketing, and now I find myself having to think about how to get stable funds so that we can effectively grow as an organization. Thankfully, we have had the guidance and support of many established organizations (such as IRS, United Way, KYCC, YUM Brands, LA County and more), and we hope that we can soon transition from a volunteer team to a fully staffed team.
Appreciate you sharing that. What should we know about Kaimore?
Kaimore is a 501c3 registered nonprofit that creates pathways to economic stability through financial literacy, workforce development, and entrepreneurship.
We are different from other community-based organizations because we have a different approach to charity. While many established CBO's focus on case management and government assistance programs, we believe in the power of change and for our clients to no longer need Medi-Cal, SNAP, or any other assistance program. We are there for those who want to take the leap from being financially vulnerable to financially stable. We believe that everyone has the power to succeed and become financially prosperous with the right resources. We have accredited professionals such as Certified Financial Planners or Certified Public Accountants and Enrolled Agents to come service our clients, bridging the gap between professional services and the communities that do not have access to them. We are culturally and situationally aware of clients' situations, but we still adopt a solutions-based mindset of pushing our clients to achieve what they think they cannot. We are known for being a flexible, emerging organization who will do the difficult tasks that most other CBOs cannot achieve. We have a highly mobile team and can go into spaces and communities who most require our services most, especially during COVID, rather than having the client travel to us.
Kaimore has served over 2,200 low-income individuals since the pandemic hit through partnerships with City and County of Los Angeles, IRS, YUM Brands, United Way, Covenant House, Family Source Centers, HACLA, and more. Between 2020-2022, 89.4% of our clients reported at least a 25% increase in savings, 89.3% of individuals improving their credit score by at least 35 points, 85.4% number of individuals with at least 25% reduction in debt, and 79% of individuals set and completed a 6-month long financial goal. Kaimore placed 102 out of 138 individuals enrolled in our workforce development programs into jobs despite the pandemic. The metrics we use to measure impact include: documenting number of unduplicated at-risk families enrolled, analysis of client changes in financial wellbeing as measured by the pre- and post- service survey, employment rate, and 3-6 months job retention rate. Kaimore accepts all clients who identify as vulnerable, but the most notable population we have served includes the unhoused, previously incarcerated, and domestic abuse survivors.
We continue to offer workshops to our clients and are open to new collaborations, partnerships, and donations. We are looking for creative ways to integrate fun and passion to ways to help the community in a mutually beneficial partnership, so if you have an idea we would love to hear it!
The crisis has affected us all in different ways. How has it affected you and any important lessons or epiphanies you can share with us?
I think that lots of people want to help, but not sure where to start. Or they post something on social media, but they forget to take action. Some people donate to a cause that they think will help, but in reality their money is squandered. During COVID, we have heard from countless clients how some, even well-known, organizations failed to help them. It made us realize that much of the money that is supposed to be going to helping social causes is actually wasted on bad talent, inefficiency, and programs that don't create lasting change.
I've also learned that issues that plague vulnerable communities are multi-faceted and I cannot do it alone. Unlike the regular business world where we beat out the competition, the nonprofit world must welcome good partners and good organizations and support each other in overcoming poverty. I have seen much too many political battles or monetary competition in the nonprofit space at the expense of these communities. If I want to see change, I have to be the change and do something about it.
I want to take these lessons and apply them to shape the future of Kaimore. Kaimore is the perfect avenue for people who are passionate and want to work on active, grassroots change in the community.
Contact Info: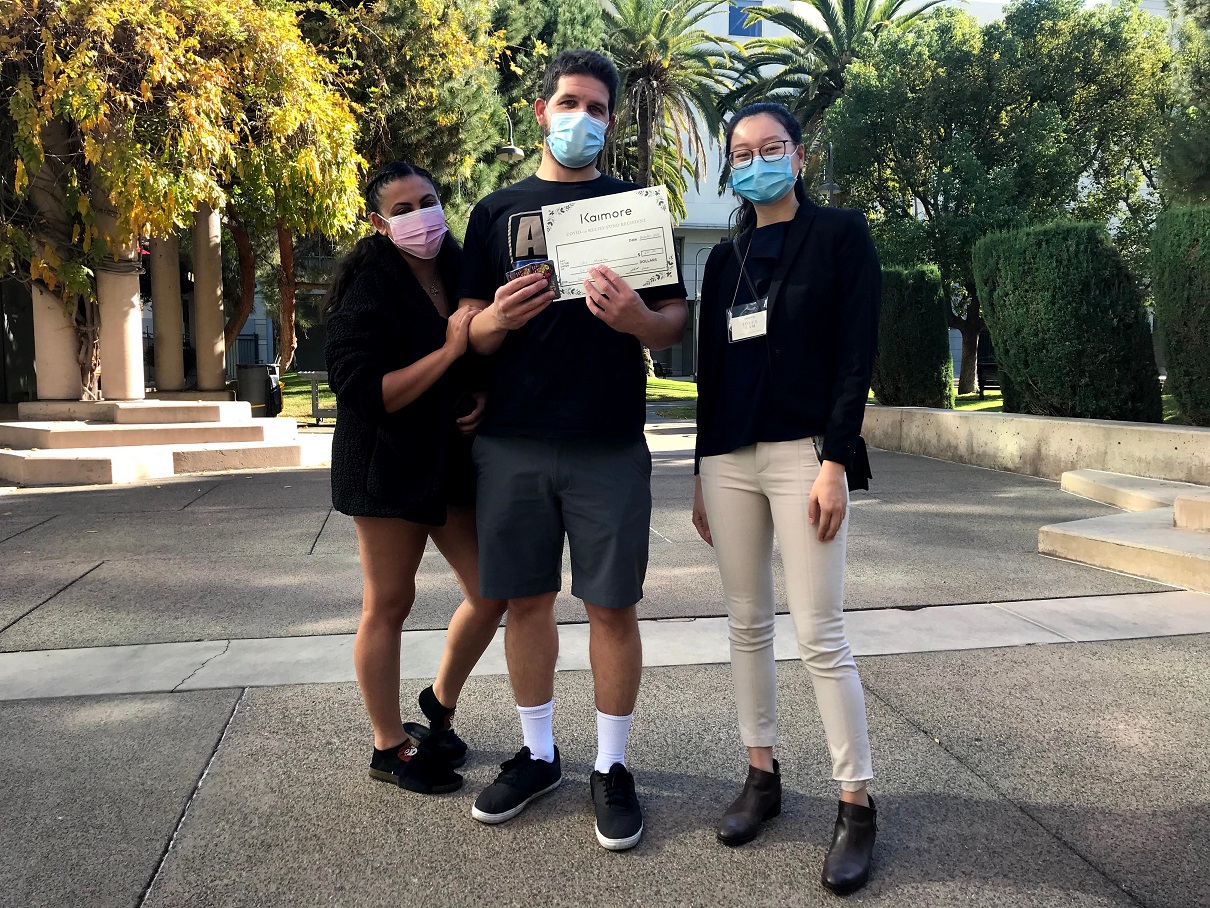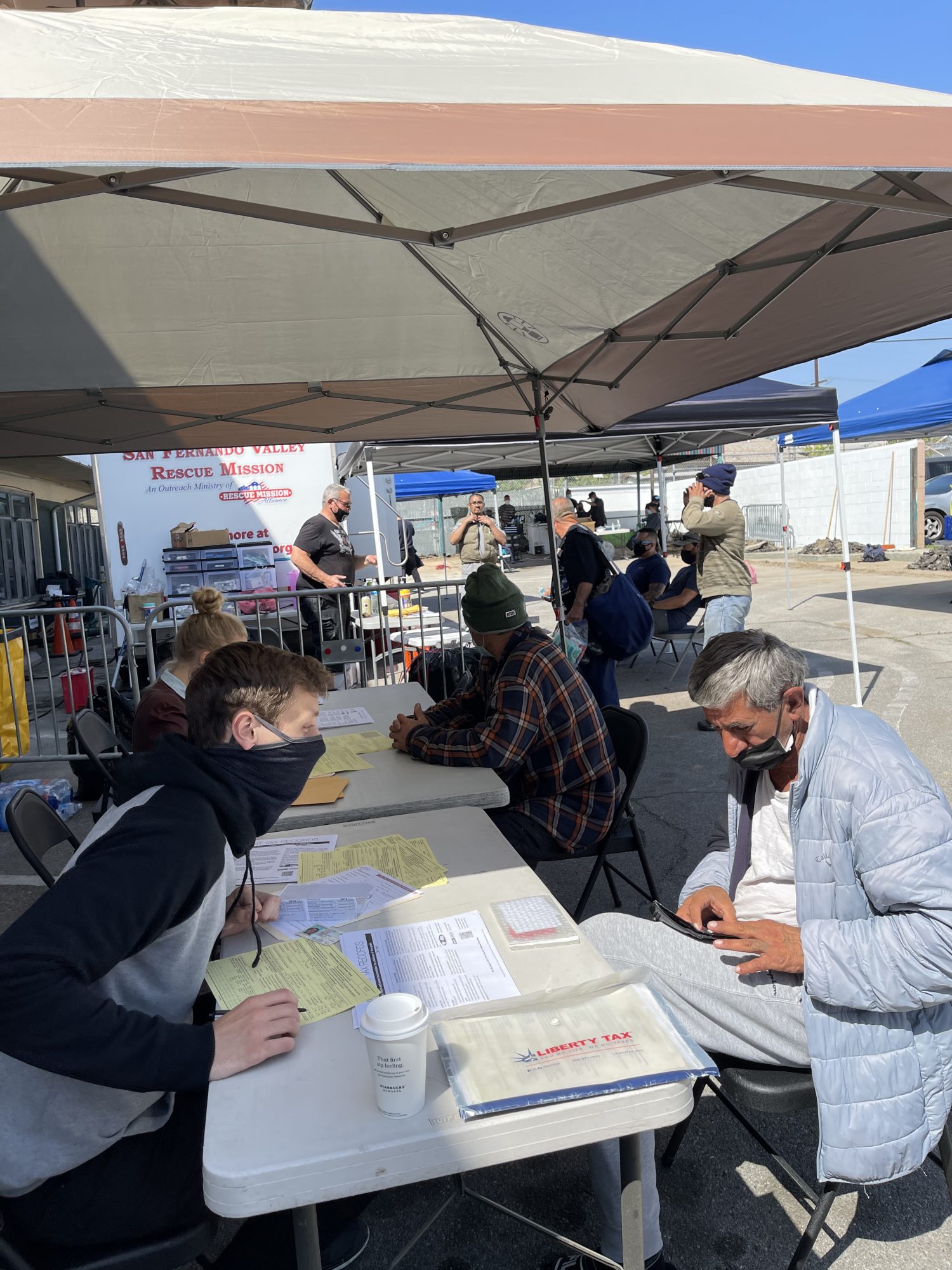 Suggest a Story:
 VoyageLA is built on recommendations from the community; it's how we uncover hidden gems, so if you or someone you know deserves recognition please let us know 
here.