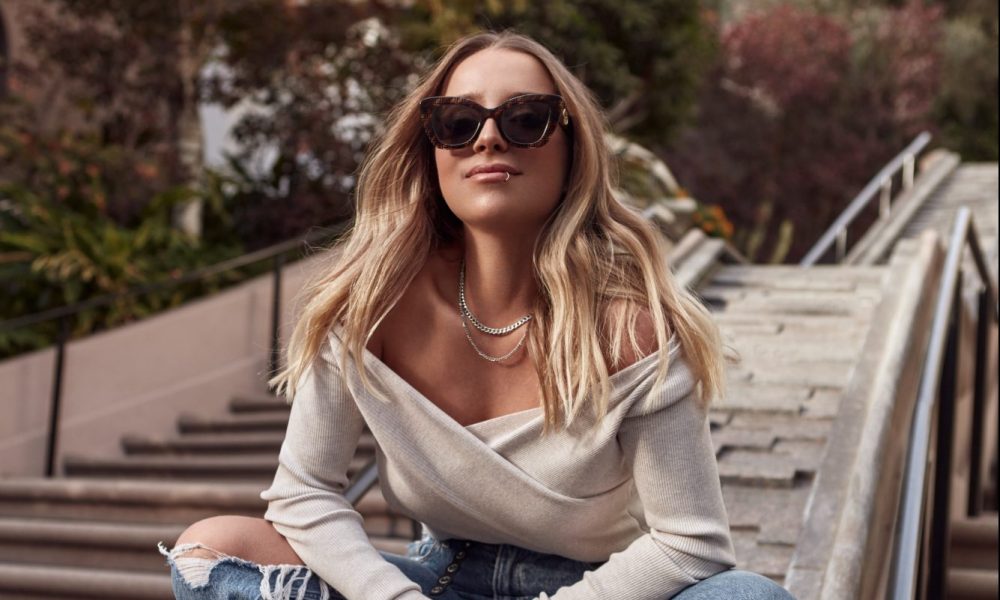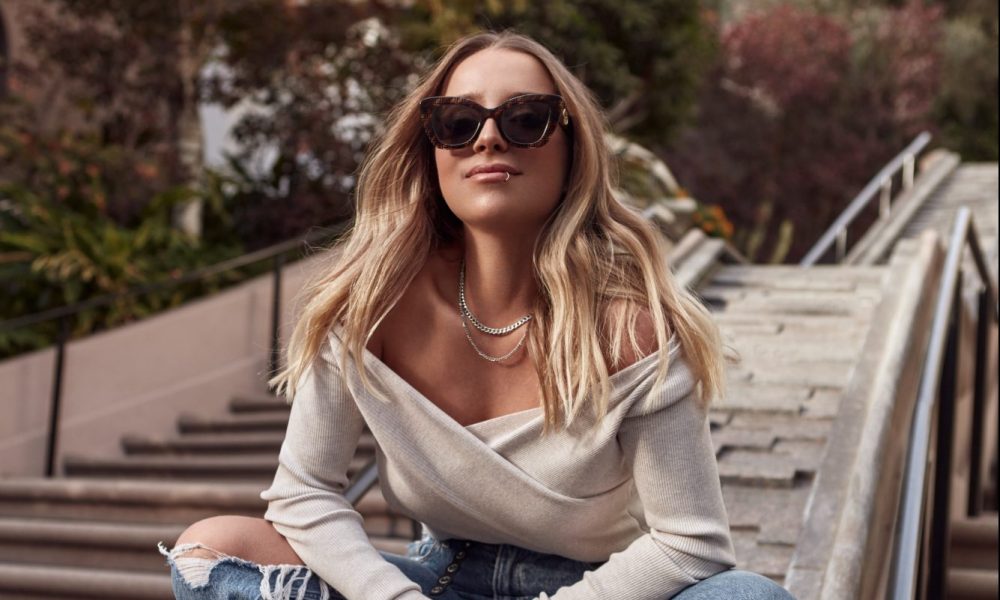 Today we'd like to introduce you to Ilona Alidzaeva.
Hi Ilona, so excited to have you on the platform. So before we get into questions about your work-life, maybe you can bring our readers up to speed on your story and how you got to where you are today?
I am the owner of Revoläshion, a company founded in Miami back in 2017, with headquarters now based in Orange County, California where I reside, as well as Montreal, Quebec and a distribution facility in Salt Lake City Utah. Revoläshion provides professional tools, products, as well as advanced education internationally to aestheticians specializing primarily in high-end lash artistry. Our line currently consists of over 100 different high end and pro-grade products used by artists all around the world.
As for me, my life can be broken down into a few chapters, marked by four moves; Saint Petersburg Russia, Montreal Canada, Miami Florida and Laguna Beach California. I was born in Saint-Petersburg where I lived until the age of four, and immigrated with my parents to Montreal (Canada) without knowing a single word of English or French. Here, my family had a very humble beginning and, in fact, only came to Canada with one bag of possessions and meager savings to begin our new life in this new country. I believe that watching my parents go through this extremely daunting experience during my formative years instilled in me, and I believe what was innate in my being was a sense of hard work, relentless ambition and discipline. Thanks to our move, the opportunities that were given to me in Canada were the foundation to everything I have today. Living up in Montreal also permitted me to grow up being fluent in three languages –– Russian, English and French.
While living in Montreal I started working as soon as I was allowed to. I had an innate desire to earn my own money at the age of thirteen, and held multiple jobs throughout my life, even while attending college and university.
In 2014, an opportunity presented itself for me to move to Miami where I decided to enroll into a pre-med program. I made the most difficult decision to leave my friends and family and take on a new adventure in the sunshine state. I knew that if I gave that program my all, I could potentially qualify for a scholarship that would permit to go on to medical school without taking on the financial burden of the student loans that this would require. I maintained a 4.0GPS for nearly two full years, made it into the top 10% of students in the country in my program and was granted a full scholarship to continue on in Biomedical Engineering at FIU.
Naturally, this very full course load didn't stop me from adopting a side hustle, and I decided to continue offering services as a lash artist in this new city. Years prior, as a broke college kid, I had taken a course for lash extension application with a friend so that we could give each other sets without dishing out the bucks. I began taking appointments whenever I wasn't studying, and found that my books quickly filled up, and and what's more, it was proving very lucrative. I had absolutely no idea at the time that lashing would become a much bigger part of my life than I could have ever imagined.
In my third year of my university program, I came to a crossroads. My side hustle unexpectedly became a serious undertaking, as my services were increasing in demand, and my prices were steadily rising to meet that demand. In under 2 years, I became the highest-priced artist in all of Miami. What's more, other professionals and salon owners in the industry started reaching out to me from various parts of the world, asking for me to train them and/or their staff in my technique, and later on led to me providing business coaching as well. This demand continued to grow to a point where it became undeniable that I had a great opportunity in front me.
I made the most daunting and consequential career decision of my life –– I opted to leave school, and forfeit my full scholarship, on a gut feeling that I could convert my decade of experience in the world of lashes into a legitimate and thriving enterprise. The next seven years of my life were characterized by a laser focus on this career move. There was no chance I was going to let my sacrifice be in vain. So I packed my client books and worked seven days a week, twelve hours a day, with hardly any time to even have a bite to eat between client sessions.
I saved every penny, not knowing exactly what the next step would be after the services and training that I was then offering,, but knowing that I wanted to build a brand that would be recognized internationally. To do so, I would need seed capital. After two years of working the hardest I'd ever had before, I made my first real investment in my business. I rebranded, by trademarking a new name – Revoläshion – and invested in my first professionally curated branding and the first product in my line –– which after painstaking research and design and development, to this day, remains our best seller! Our Omnia adhesive. This one product spawned our entire product line, now consisting of over a 100 individual products and we aren't done yet!
Alright, so let's dig a little deeper into the story – has it been an easy path overall and if not, what were the challenges you've had to overcome?
The past eight years of this business have presented a challenge on nearly a daily basis. The company is like a living, breathing organism, which in order to evolve needs constant care.
The biggest challenge was really building the discipline that would permit to push through the toughest moments to come and show up every single day, even when the motivation was lacking. Working 80+ hours a week and saving everything with little in the way of any downtime or vacation were also extremely trying. I was lashing full time, managing my social media with no assistance (those of you who operate small businesses certainly understand how formidable this is), all while simultaneously doing my bookkeeping, customer service, and booking appointments. What's more, I traveled three to five times a month to a different international city to teach my intensive courses.
The first years of Revoläshion product sales were like a trial by fire. I had to figure out, with no business background, how to navigate every aspect of the company. This included being let down and sometimes even swindled by manufacturers, branding companies, web designers, marketing firms. We lost tens of thousands of dollars to unscrupulous businesses, but we certainly didn't lose the lesson. The way I choose to see it is it's inevitable to spend when learning, and the greater the pain the greater the lesson. It's all a part of accumulating wisdom and business acumen.
Included in this learning process for me were the challenges associated to running a business including legal responsibilities and obligations, accounting and tax complexities, finance, hiring/human resources, team management, R&D, product manufacturing, shipping and logistics, web management, customer service, inventory management and marketing, just to name a few.
The next big challenge was making the decision to move my life and my business from Miami to Laguna Beach, California. I realized that despite Florida being an ideal state to run a business, I felt more akin to the lifestyle in Southern California. And for those that know me, will tell you I primarily moved because I couldn't handle Florida's humidity, and they wouldn't be entirely wrong.
Last but not least came the COVID Pandemic and the rise of cancel culture. 2020 impacted us all, and I'm sure I don't have to expand on how much the beauty industry in general suffered. At the end of it all, I am impressed, proud and grateful for how our industry bounced back and this is directly linked to evident strength and excellence of the ambitious and resilient women and men that make up this international community.
As you know, we're big fans of Revoläshion. For our readers who might not be as familiar what can you tell them about the brand?
The lash industry is a niche market and as such, brands really need to distinguish themselves to thrive. I understood this early on and sought to define what core values drove us, who our audience would be, and which existing companies we most admired outside of our industry.
I've always been the sort of person who gravitated toward quality, enduring style, and craftsmanship. The thought of prioritizing short-term gains at the cost of long term goals was alien to me, and I knew I wanted to build a product line and aesthetic I could be proud to stand behind for years to come. With that in mind, I made a commitment to myself and my customers to ensure everything about my company, from the products to the packaging, exuded style, class, and a focus on the utmost quality above all else.
From my experience in the beauty world, it became clear to me that my preferred clientele were not the bargain hunters, or the ones looking to barter a shoutout on their IG for free services. My most beloved clients had an inherent understanding of the years of painstaking practice, honing of a craft, and the level expertise and commitment required to provide a flawless set of lashes, and they understood that the cost was justified.
Consequently, I built my entire business around the idea that I wanted to provide a product line to artists that also never compromised on their standards for the sake of price and who in turn sought to provide their clients with the utmost quality in terms of the products they used and the final results they delivered,
Today I am proud to say that we have not only built one of the most recognized and successful companies in our industry, which continues to grow and exceed our expectations from year to year, but also one supported by a community of artists that we adore.
Our mission is to foster excellence in our industry by encouraging our customers, affiliates and ambassadors to always continue raising the bar for our industry by investing in their education, implementing strategic business practices and offering the highest level of excellence to each of their clients all while harnessing a sense of community over competition within their local market.
I'm so proud to be part of an industry that is in large part led by women, and one that has given so many an avenue for self-empowerment, financial independence and a way to support their families. If I had to do it all again, I would make the same decision.
Is there anyone you'd like to thank or give credit to?
I first have to give credit and express my gratitude to all our beloved customers, students, as well as fellow beauty professionals and entrepreneurs. Their loyalty and ongoing love for the brand is the reason we are here today. They truly are what keep me going, and are an endless source of inspiration. Often when things are most difficult, these amazing women give me the strength and objective to keep going.
Alexandre Lamothe, our COO, has been indispensable to the existence and growth of the company. Together, Alex and I fearlessly took on roles head-on that neither of us had any real experience at the start, but that were absolutely necessary in order to build this company from the ground up. Together, we pushed each other to learn and grow alongside Revo and I must say that we make an amazing team.
I also have to give credit to my mother, Rimma Alidzaeva, to whom besides owing my very existence, is also a huge part of Revoläshion. Not only has she been a strong supporter of this journey, but she also now manages our Canadian division.
Last but not least, we also have an amazing team at Revoläshion whom I would like to express my gratitude for. They're intelligent, talented, dedicated, and vibrant and each bring something so unique and indispensable to the table! This mix of hard work and levity has been crucial to the success of Revoläshion.
Contact Info: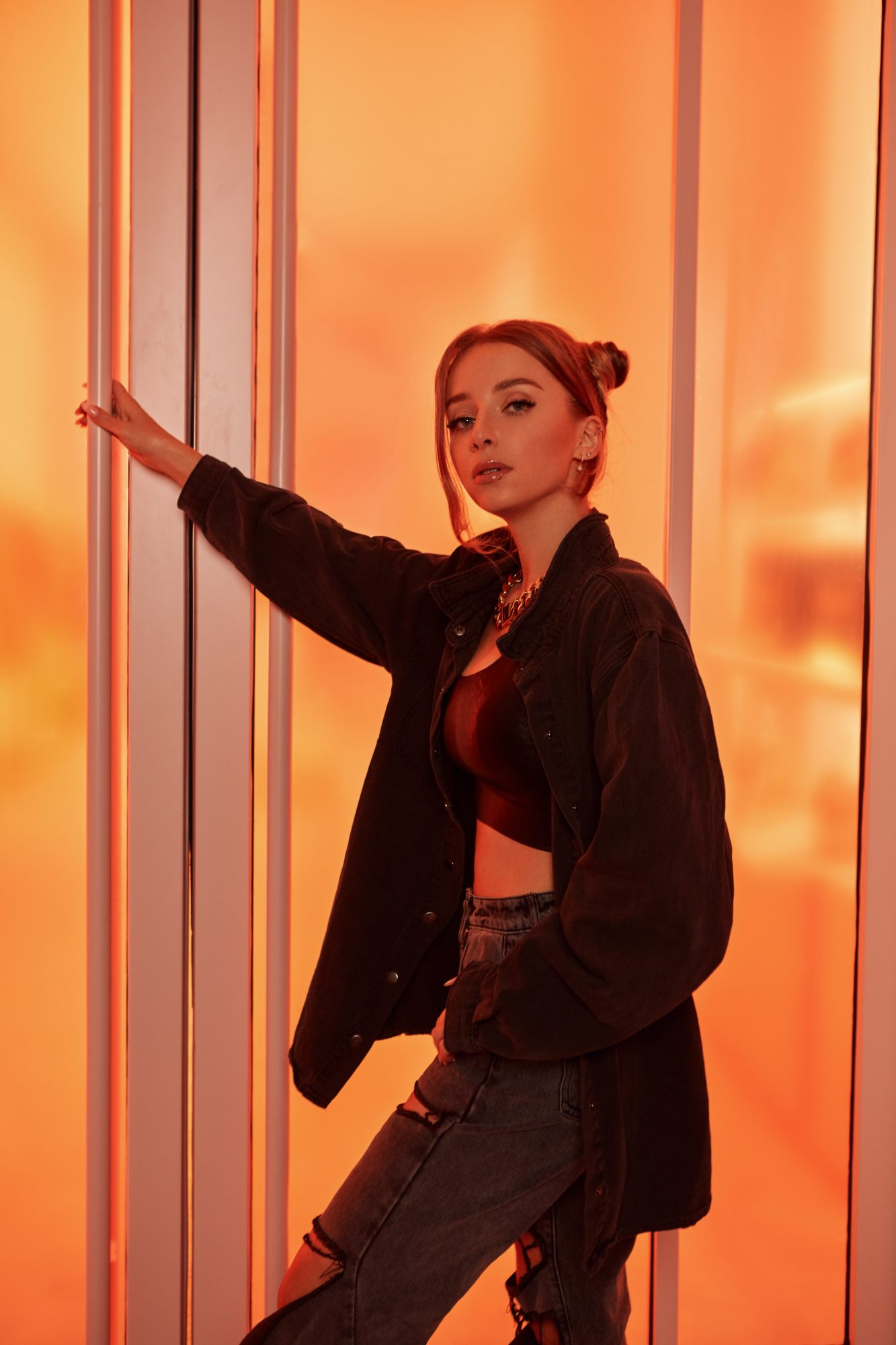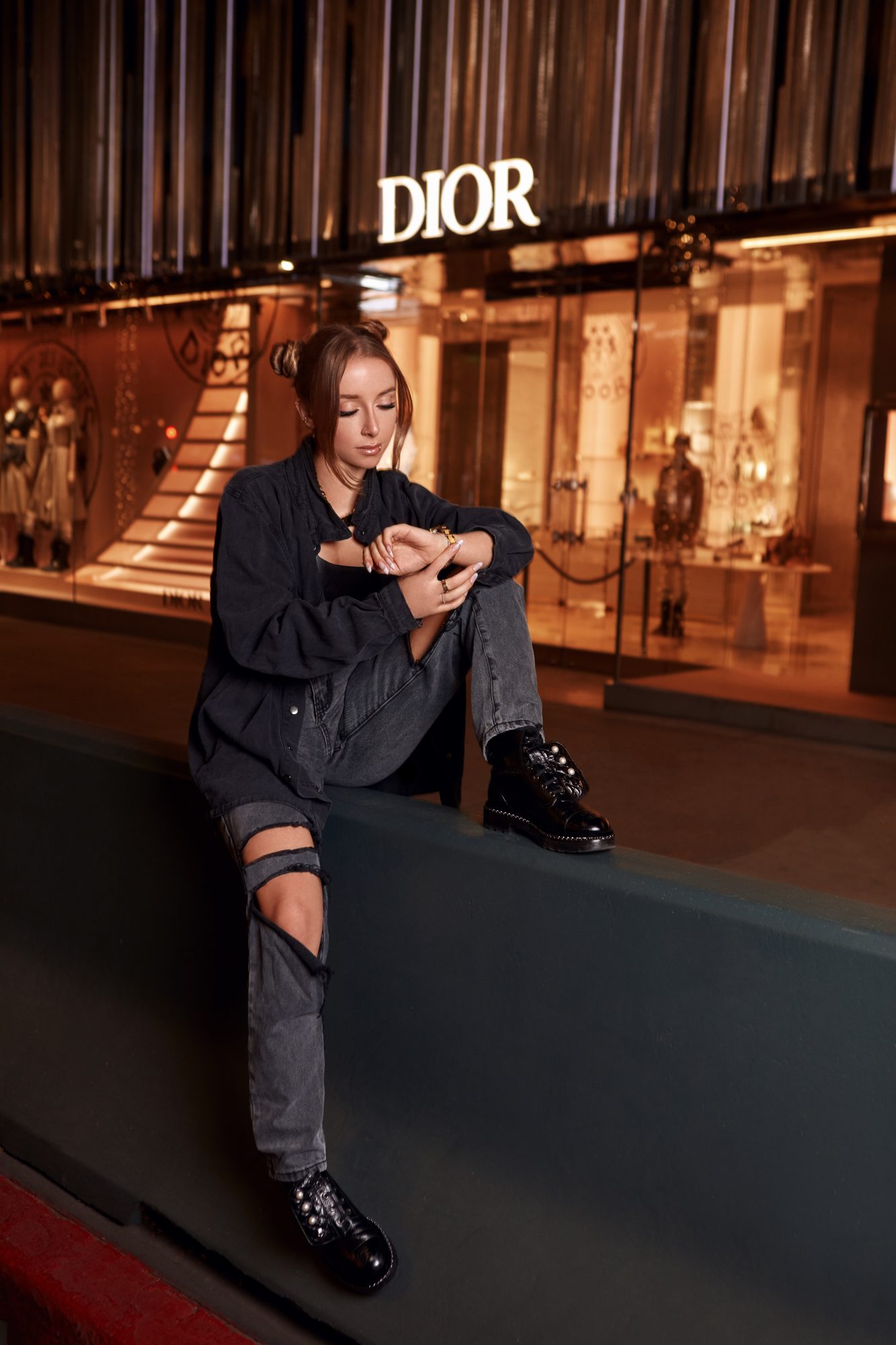 Suggest a Story:
 VoyageLA is built on recommendations from the community; it's how we uncover hidden gems, so if you or someone you know deserves recognition please let us know 
here.