Today we'd like to introduce you to Garrick Psick.
Hi Garrick, it's an honor to have you on the platform. Thanks for taking the time to share your story with us – to start maybe you can share some of your backstory with our readers?
Chaos is my fire. Mastering chaos is my specialty. It's all I've ever really known. Born homeless and addicted, there aren't too many other directions to go other than up. I grew up in poverty with parents preoccupied by addiction and mental health issues so I've been on my own from a young age. Despite my circumstances, I've always known I was different—this innate feeling that I was going to be somebody, and not just some kid from the streets of Reno, Nevada.
Sports became my outlet growing up, a way to temporarily escape the chaos at home in a 24-hour town. As soon as one sport ended, I was already signing myself up for the next one. It's where I discovered my passion, my competitive spirit, and my drive to be more. I learned work ethic, consistency, commitment, and believing in the process even when you can't see the finish line. I became addicted to growing, addicted to success. All in. No fear. Never quit. Finding a way because there is no other option.
I met my then wife in my early twenties—we fell in love, got married, and never looked back. In 2010, we packed our entire life in a U-Haul to pursue opportunities in Los Angeles. It was hard, tougher than we imagined, but finding a way was the only way. While she chased her dreams, I found myself working several odd jobs simultaneously to make ends meet. No passion, just paychecks.
I missed sports and that opportunity to escape from the chaos. I'll never forget my first CrossFit class. CrossFit was relatively new at the time so I didn't quite know what to expect. It was hard, it was tough, and I definitely got my a*s kicked by an old guy. CrossFit gave me the opportunity to be active and challenge myself again. It became my outlet, my sport, and I was addicted. Over time, I began coaching classes and eventually taking over more of the operational responsibilities for the gym, or box as they call it in the CrossFit world. To say I didn't know what I was doing would be an understatement. I love people and sports but I had no background in running a business. Even so, I was determined to find my way. I went to every CrossFit box in the area, trying their classes and observing how they operated so I could put my own spin on it and brand it to our clientele. In a matter of months, we grew from barely covering the cost of rent with 15 members to nearly quadruple that.
In the fall of 2013, at the age of 27, I opened up my own box: CrossFit Provoke. There was a gym on every other corner and I was a young, inexperienced kid from Reno that had no support system to fall back on if this failed. I didn't go to school for business but I wanted control over my own future. It was a huge risk, but finding a way was the only way. I've always believed that if you put out the work, it'll eventually return to repay you. Essentially this business was built by accident—I went out and did things I loved and it repaid me. Overtime I was able to grow my business and build my confidence as a business owner.
Professionally I was on top of the world. Personally, my life was crumbling. Instead of growing together, my wife and I had grown apart and our marriage dissolved. Losing someone like that in my life, my foundational rock, the one who's been there with me through so many battles of chaos definitely destroyed me. I became the worst version of myself, someone I never thought I could be. I lost my passion, my drive, and my way. I rarely worked out and was going out drinking and partying more than I wasn't. I was making bad decisions and destroying friendships. I became someone who was selfish, angry, and destructive.
This downward spiral definitely began to reflect on my business. I was losing members left and right. I went from having one of the biggest boxes in the South Bay to almost going out of business before I stopped to realize all the damage I had done. I was at rock bottom and it was time to go another direction, up was the only way. Fortunately, I was able to slowly rebuild my business back to what it once was. I was able to build a community that believes in me, supports one another, and is really more like a family. The CrossFit Provoke community is one of the things I'm most proud of. We're a group of unique individuals from all kinds of backgrounds who come together to push, encourage, and support each other doing hard things—things that suck, things that feel impossible to get through because there's always someone there to remind you that you can and that you will find a way.
HOW IT'S GOING…
I pride myself on thinking outside the "box" and expanding my business with unique products, experiences, and collaborations.
The Box Closet: An organization I created as a way to promote physical fitness in lower-income communities by distributing lightly used athletic wear collected from local CrossFit boxes. Since 2018, The Box Closet has donated more than a thousand pounds of gently used shoes and clothing to various schools, health foundations, and non-profit organizations that collaborate with both families and individuals in need.
The Box Crawl: A new twist on competition, The Box Crawl tests athletes' functional fitness and endurance skills. This unique event combines a CrossFit type competition with a fun run to different boxes where all workouts are scaled to include teams and individuals at any level.
Fluffy to Fit: Originally a six-week weight loss challenge I hosted at the box, Fluffy to Fit has developed over time and is now available as an app accessible to both members and non-members. The four-week program provides users custom weekly meal plans with substitution and shopping lists as well as daily at-home workouts that can meet anyone's goals and needs. The app also provides support with the group chat feature and weekly pictures and weigh-ins are submitted for accountability.
Burpee Beer: A light and refreshing Japanese rice lager called Burpee—the only burpee to bring smiles, not tears. In collaboration with Project Barley, together we created the perfect post-workout, low-calorie fitness beer, each with its own workout right on the can. What else do you do when a brewery moves in next door?
Chalk In A Can: Community chalk buckets are a thing of the past! Born during the pandemic, Chalk In A Canis individually canned, antibacterial lifting chalk that helps prevent the spread of COVID-19 and other viruses by eliminating communal chalk buckets. And of course, our neighbors at Project Barley proudly can each one.
Graffiti & Brew: Co-founded with local graffiti artist Juan the Artist, Graffiti & Brew is a fun, outside-the-box experience. Instead of the typical paint and wine night, we've replaced the wine glass with a beer and your paintbrush with a spray can. Participants are guided throughout the class as they create graffiti masterpieces, even the novice artists out there can do it!
Burpees for Candy: An annual Halloween tradition, I connect with local elementary schools spreading Burpees for Candy by exchanging candy for a set of five burpees. Teaching kids to balance their indulgences by exercising in exchange for their favorite Halloween treat helps build healthy habits.
Alright, so let's dig a little deeper into the story – has it been an easy path overall and if not, what were the challenges you've had to overcome?
COVID-19 changed the world and how we live our lives. After nearly losing my business just three years prior, I wasn't about to lose everything I had worked so hard to rebuild. There was no other option but to evolve within the chaos and find a way to thrive despite the obstacles and restrictions Coronavirus presented. I immediately began coaching classes via Zoom using bodyweight exercises everyone could easily do at home. I began building a video library of movements and posting a video collage of each workout's movements for those who were unable to join in on Zoom. I rented out equipment to those wanting to do more than the basics. I knew my equipment would soon run out so I was forced to get creative. I collected old basketballs and soccer balls, shoved them full of concrete, molded PVC pipe into a handle, and created kettlebells. I filled tire tubes to make Bulgarian sandbags, cut rebar to use in place of barbells, and built pull-up bar stations out of two-by-fours. No matter what you throw at me, I got this…concrete kettlebells and all!
Once gyms were given the green light to open up outdoors, I again had to adapt and manage a new chaos. Normally, morning classes start at 5AM and evening classes end at 9PM. My neighbors already hated me pre-corona and I knew outdoor classes definitely weren't going to do me any favors but I had to find a way. I adjusted class times and capacity, programmed workouts conducive to an outdoor environment, and did my best to keep the clangin' and bangin' of barbells dropping to a minimum. That was in fact the easy part though. Moving equipment in and out every single day and keeping things sanitized and compliant was an arduous task. Early mornings were cold and dark while summer afternoon classes were hot, miserable, and required sunglasses. Even so, my athletes continued to show up and do the work. My business actually grew during COVID. I gained clients from other gyms that had shut down or had limited schedules and capacity. People wanting to lose the quarantine weight, try something new, and those just wanting an escape from being locked down at home, in virtual meetings, or trying to homeschool their kids.
Thanks for sharing that. So, maybe next you can tell us a bit more about your business?
I am the owner and head coach at CrossFit Provoke in Lomita, California. I have been involved with CrossFit for the past ten years as both a coach and athlete, building my community-based gym to 150 members. I'm a hands-on owner and coach a majority of the ten classes offered daily during the week. I make it a point to get to know each of my clients and create a personal connection as they work toward their fitness goals.
My programming consists of high-intensity strength and conditioning workouts that combine functional, everyday movements like pushing, pulling, squatting, and so forth. I teach clients how to properly move their bodies and train their muscles using movements that simulate day-to-day tasks such as unloading groceries from the car, squatting to sit and stand, stepping and lunging to climb stairs, or picking up a heavy package. Training my athletes how to safely and effectively move their bodies both inside and outside of the gym always remains a top priority of mine.
One of the things that makes CrossFit Provoke unique is the community of people from literally every walk of life: stay-at-home parents, elite athletes, students, CEOs, members of the armed services, first responders, you name it. Our bodies come in every imaginable size, shape, and age. And yet, each day the workouts are designed for anyone to do them. Every movement can be modified for anyone. Yes, anyone.
Who else deserves credit in your story?
I owe a lot of credit to my clients because they are a big part of my success. Many of my athletes have been with me for years, and several since the very start. We've built a support system and life-long friendships within our Provoke family. As much as I teach them about fitness and health, they expose me to things that go beyond the walls of our gym like finance, investment, leadership, mental health, and more. I'm lucky to be surrounded with so many successful people in their own right from various careers, ages, and backgrounds. As much as I give to them, they give me back tenfold.
Contact Info: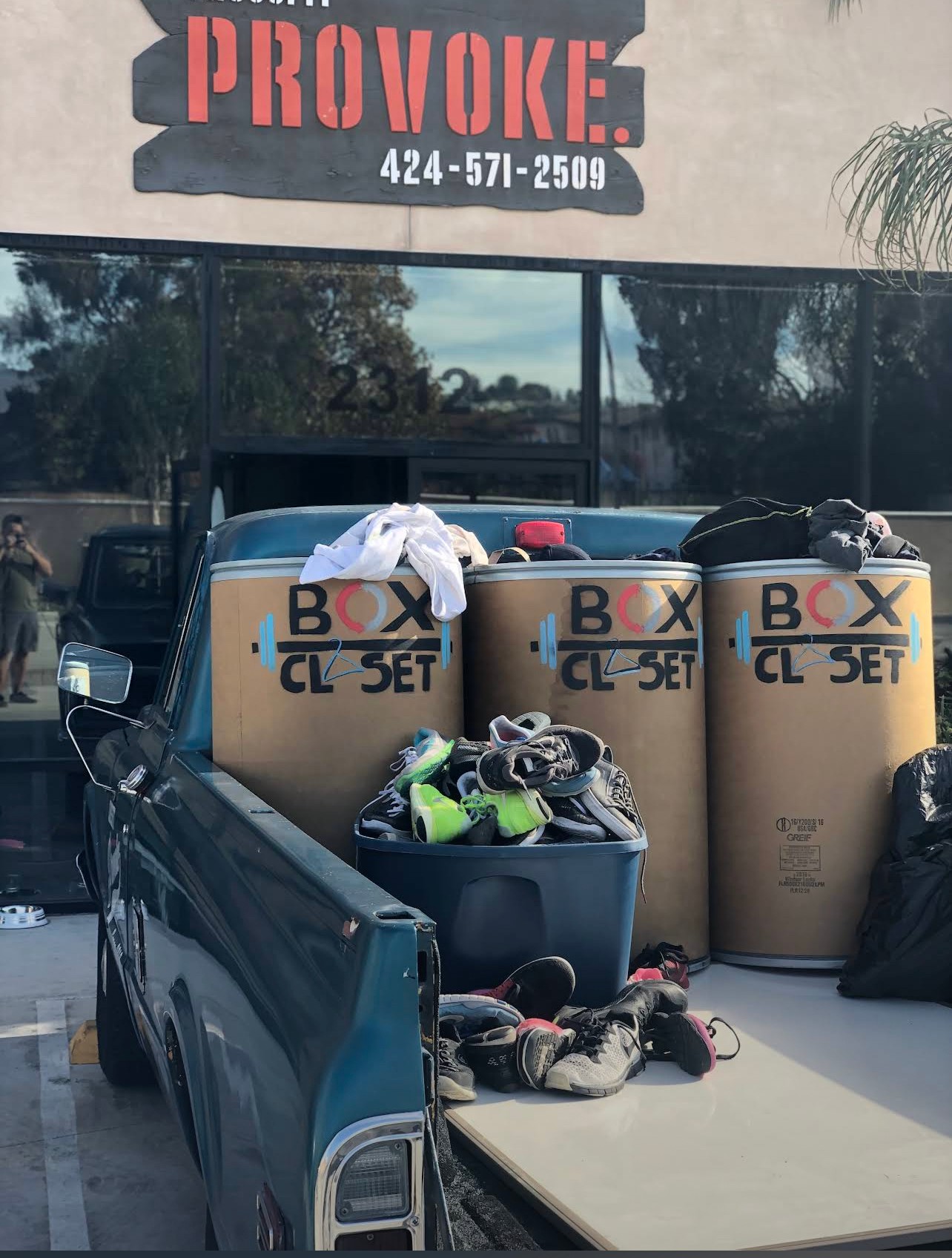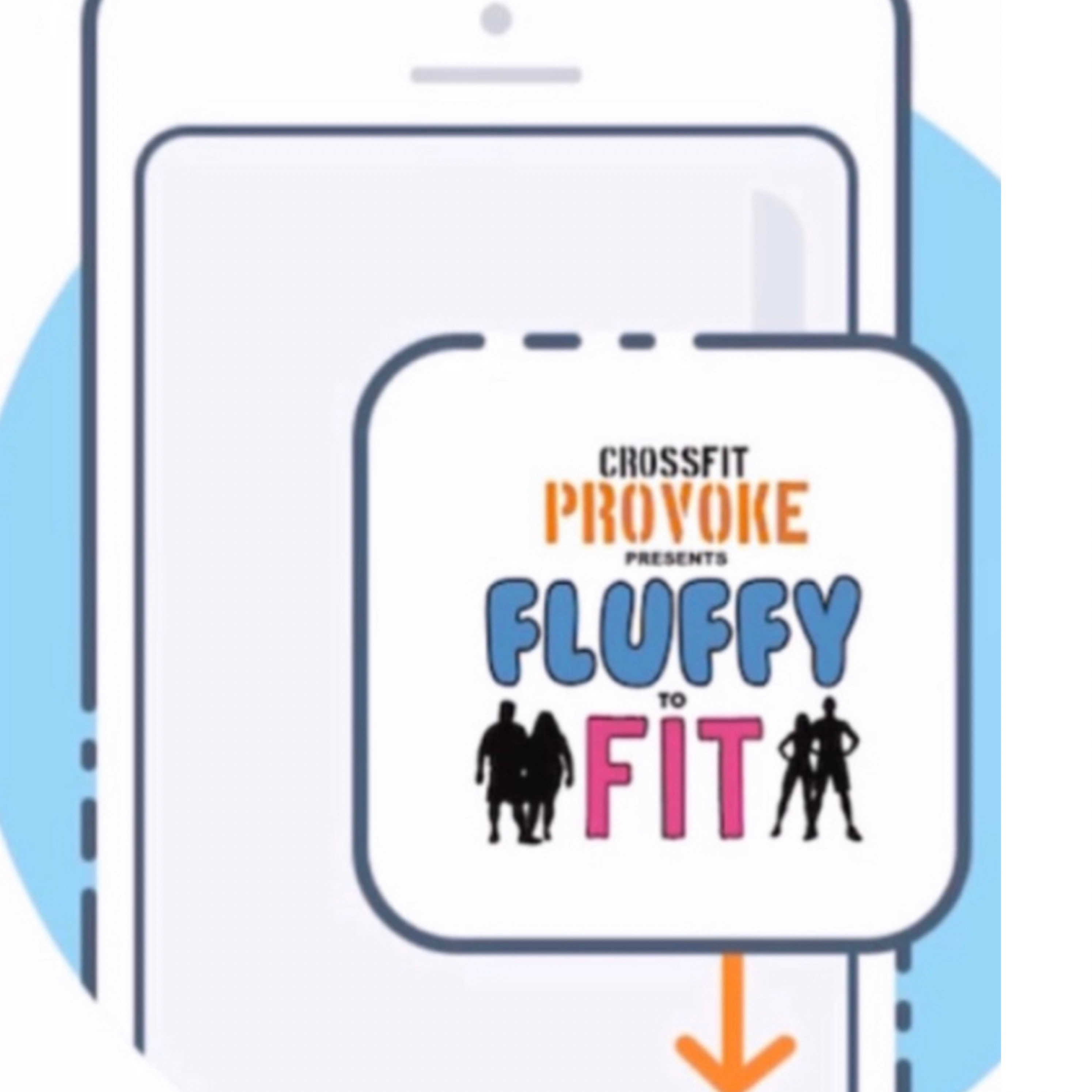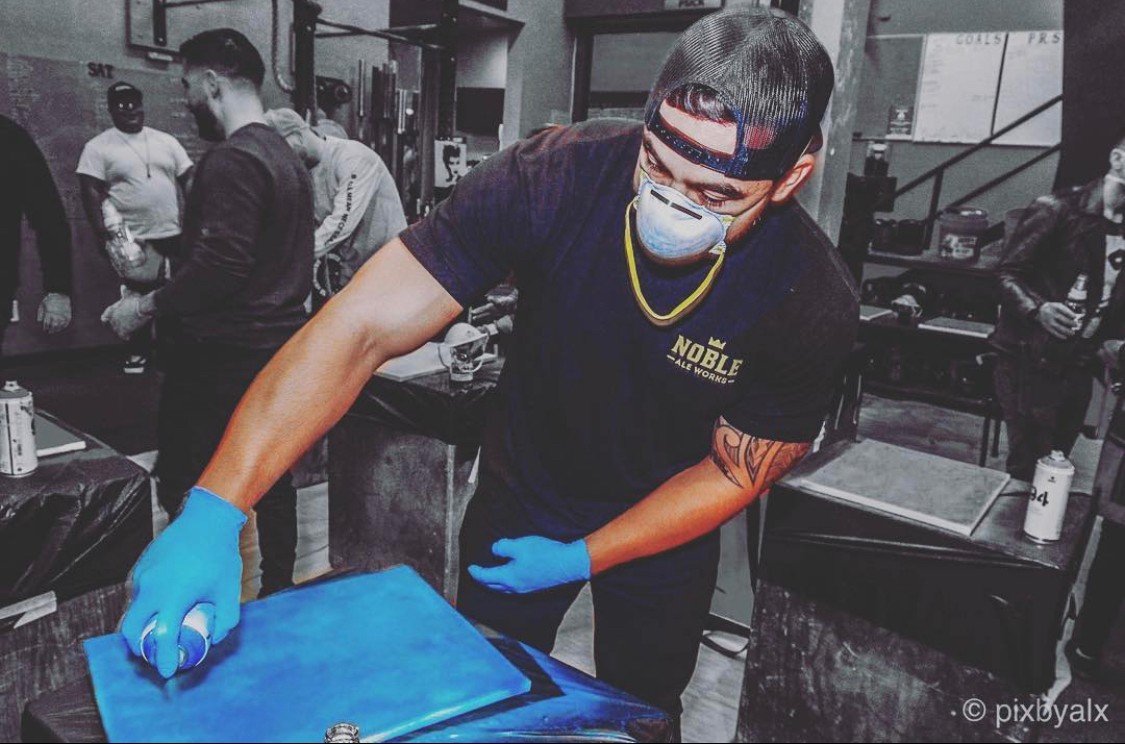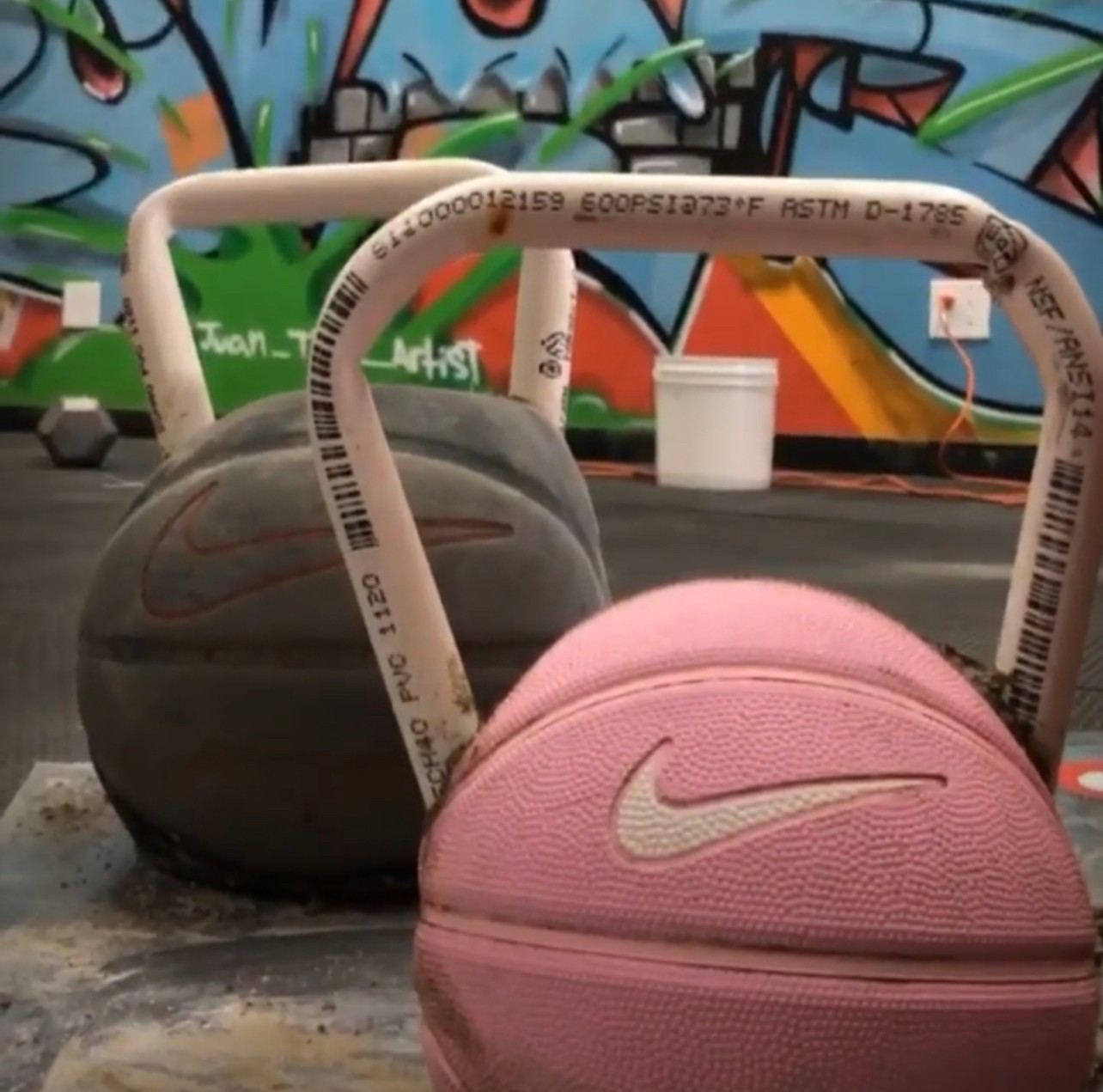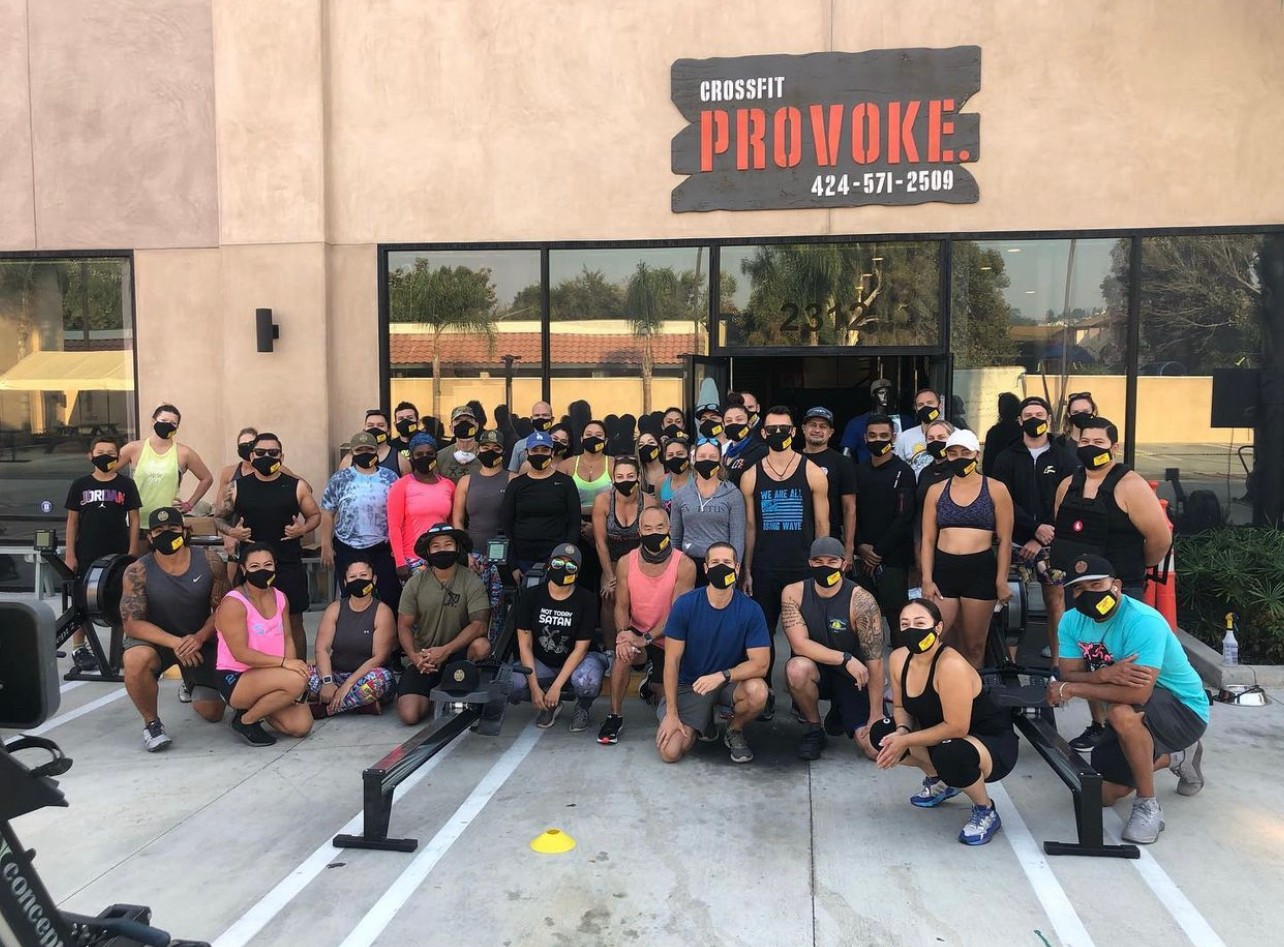 Suggest a Story:
 VoyageLA is built on recommendations from the community; it's how we uncover hidden gems, so if you or someone you know deserves recognition please let us know 
here.