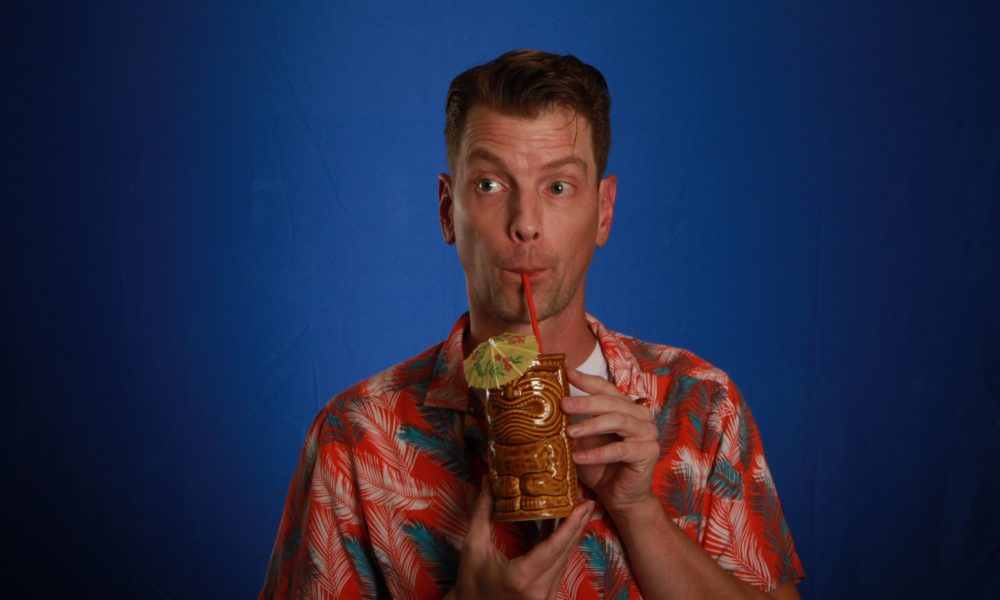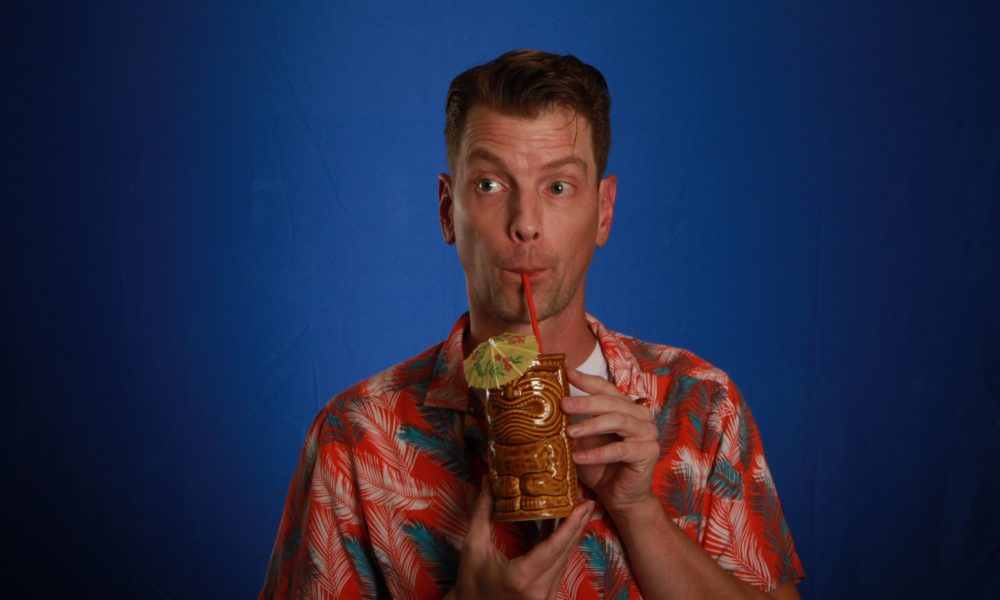 Today we'd like to introduce you to Eric Toms.
Hi Eric, it's an honor to have you on the platform. Thanks for taking the time to share your story with us – to start, maybe you can share some of your backstory with our readers?
I was born and raised in a suburb of the Bay Area, in a little town called Sunnyvale. It was an idyllic place to be raised; good schools, low crime, lots of green space. Though in the Bay Area, there were two major forms of commerce: agriculture and tech. I had little interest in tech and zero interest in agriculture, but luckily for me, I quickly discovered a group of friends who shared a passion for films. We were film nerds and when we weren't watching or learning about films, we were out shooting shorts and sketches.
I have fond memories of being chased by mall security, or K-mart managers calling my parents, reminding us that filming on private property was illegal. I'm proud to say that I have been breaking that law for over 30 years. Recently, I completed my first feature film, which was shot for the minuscule budget of $1,000 and filmed almost exclusively on private property without the permission of its owners. I had been trying to get an indie film off the ground for years, going so far as to build a production company, but I just hadn't found the right people.
My big breakthrough came when I met Mark Duplass (HBO's Room 104, Apple+'s The Morning Show) at a WGA event. I told him about my trouble of efforts to make a movie and failing miserably. He offered up the advice to just make a film for a thousand dollars.
"It puts you in a different category. Everyone TALKS about making a film. Few do it." – Mark Duplass
I decided to do it. I wrote the script in 2018 and began filming with my DP and best friend, Geoff Prather. The film was titled, Bakersfield Noir, and is the story of a stoner who witnesses the murder of his best friend and must solve the crime himself. We were slated to finish in Spring of 2020, though we were slowed down by the outbreak of Covid. After reorganizing our shooting schedule, we wrapped in September of 2021. The philosophy that really helped me to continue on the path was "Allow yourself to suck." I didn't get bogged down in making everything perfect because, honestly, we just didn't have the money.
Starting a low budget film in your late 30s means spending a lot of time feeling like a loser, at least in my case. While friends and colleagues were establishing themselves in their careers, I was making props in my garage and calling in favors for a movie few will ever see. The thing that kept me moving forward was telling myself, "It's okay if this sucks. I said I'm making a movie and that's exactly what I'm gonna do." Now I'm a member of a fraternity, the fraternity of filmmakers. I'm no Scorsese or Spielberg, but that's okay. I didn't talk about it, I did it. I'm happy to announce that my $1,000 film titled Bakersfield Noir will be hitting the film festival circuit beginning in January of 2022!
Would you say it's been a smooth road, and if not what are some of the biggest challenges you've faced along the way?
One of the hardest parts of the journey was figuring out how to get "inside" the entertainment industry. Despite living in LA for the past 15 years and hosting a TV show for FOX, I never felt like anyone in the movie industry knew me, nor cared. I constantly felt like an outsider begging to be let into the party.
After a lot of trial and error, I discovered that few people walk in the front door of the entertainment industry. Many, like myself, have to sneak in the side. I discovered that the best way to get people to notice you is to become a community organizer. Filmmakers, by and large, are broke and always need a place to have their work shown and discussed. In May of 2017, I began a short film showcase that was completely free to filmmakers and audience members alike. It was called The Night of Shorts Night. It was a place for filmmakers to connect, share their work and get to know one another. And I was at the center of it all, organizing the films, coordinating with the venue and introducing the show.
Of course Covid forced us all inside of our homes, so I had to pivot. The Night of Shorts Night changed and became a short script reading Zoom that is now held the first Tuesday of every month and called The Night of Shorts Night: Short Reading Night. Now filmmakers, actors and writers would send me scripts, and I would organize a reading. Again, I was providing a space for people to be creative while being safe during this very weird time in our history.
Alright, so let's switch gears a bit and talk business. What should we know?
The Night of Shorts Night put me at the center of underground filmmaking in Los Angeles, but we were all making short films, which is fine, but we all had the same goal: to make feature films. Although I was already making my first film, selling a film and getting it noticed was about as clear to me as mud. Luckily, I heard about a podcast that was in need of a producer. The podcast was called: Making Movies is Hard.
I was friendly with the show's new host, Liz Manashil, as she'd been introduced to me through the Night of Shorts Night. Liz had been the head of Creative Distribution for the Sundance Film Lab Initiative and knew just about everything when it came to the business end of films. I contacted her and asked to come on as her producer. She and her co-host, the podcast's founder Alrik Bursell, hopped on a phone call with me. Right away we clicked and I was brought on-board.
The show is terrific and every week the show spotlights a filmmaker. They dive into the filmmaker's process. I was attracted to the show because of its nuts and bolts discussions. I understood the theory behind color and creativity, but they were asking very basic questions that every filmmaker has to answer. Questions like: How did you get funding? Where did you shoot? What distribution deal were you offered? How did you navigate the film festival circuit?
My job was to add polish to the show. Make sure that everyone looked and sounded as professional as possible. Though we're still in early days, the podcast is sounding better than ever and I have learned a ton about this wonderful business.
Do you have recommendations for books, apps, blogs, etc?
Some of my favorite podcasts are, not surprisingly, film and entertainment oriented. Of course, I recommend everyone reading this to check out Making Movies is Hard because it really is the best place to learn about filmmaking and our industry. I would also highly recommend Scriptnotes, hosted by John August (Go, Big Fish, Charlie's Angels, Charlie and the Chocolate Factory) and Craig Mazin (Chernobyl, Identity Thief, The Hangover series) as they discuss the craft of screenwriting as well as the writing industry as a whole. I'm also a huge fan of WTF with Marc Maron. Being a stand-up comic myself, listening to Marc is like listening to an old friend. His interview technique is so casual and unobtrusive that major celebrities, like Matt Damon, suddenly feel like regular people.
As for reading, my tastes vary from comic books to philosophy. I'm a huge fan of established comic book writers, such as Alan Moore (Watchmen, Swamp Thing) and Frank Miller (Sin City, The Dark Knight Returns) but also up and coming writers like W. Maxwell Prince (Ice Cream Man) and Leonard Kirk (Second Coming). I'm currently reading The Poetics by Aristotle. I love the fact that a person who lived thousands of years ago can still speak to me across an ocean of time.
Contact Info:

Image Credits:
Eric Toms Eva Swan
Suggest a Story:
 VoyageLA is built on recommendations from the community; it's how we uncover hidden gems, so if you or someone you know deserves recognition please let us know 
here.