Today we'd like to introduce you to Elaine-RA Ng.
Hi Elaine-RA, thanks for sharing your story with us. To start, maybe you can tell our readers some of your backstory.
Growing up, I had come to believe that the only way to live well is to be successful. The meaning of this word is different for every individual. Family culture, pop culture, consumer culture, entertainment and school had all shown me that success meant you had to look a certain way, act a certain way, have a certain amount of money, do certain activities, climb the corporate ladder, etc. Basically, fit into a mold of expectations or I wouldn't belong. If I didn't fit into a social group at school, I wouldn't have friends. If I didn't fit into the office culture, I wouldn't get the job or promotion. I was always feeling stressed out trying to reach this imaginary pinnacle at work, social, family life and constantly changing myself to fit in. Life was filled with working, competing, and buying. Yet I never felt satisfied or happy for more than a few hours at a time. I found myself always looking for the next thing to buy, the next experience, the next goal. I was constantly expressing stress, tiredness and anger from the ongoing dissatisfaction with myself and my life. The worst was that I relied on others to make me feel better. It's a vicious cycle and I thought this is what life is. The only way I felt good about myself was to receive validation from someone I believed was better than me. I was existing in a downward spiral and didn't know it.
Previously I was a global creative director working 12-15hr days, 5-6 days a week. I told myself I made it in my career. Despite how exhausted I felt, I kept telling myself to keep going and all this hard-earned money will be worth it. Even though I knew there was more to life than the job, my actions said the opposite. I had placed my job first and foremost as the most important piece of my life because I was taught that if I lose my job, I lose everything. But looking back, I was already losing everything including my own life. I was internally collapsing and didn't know it. Eventually like most unhappy people, I saw a therapist and was diagnosed with severe depression. For a while, the cocktails of pills worked until they didn't. I knew I was getting worse because I found myself thinking of suicide. One day I couldn't get out of bed, nor brush my teeth, nor eat. I was feeling so much pain that it took over me. This was not just emotions, what I felt was taking my life. My loving partner at the time couldn't help me. No one could.
There's a saying that you haven't fallen far enough into the depths of your own darkness until you've touched the bottom of the barrel. I believe I had touched the bottom of my barrel. I had worked so hard all my life, listened to advice from those who I thought had the answers, I did everything I thought I was supposed to and none of it worked out the way they said it would. I was incredibly lost and saturated in a bunch of emotions that couldn't be separated. I was so removed from my heart, from myself, I was a shell who just went with the program every day. Sitting outside my balcony in LA, it was a very hot day and the air was very still. I cried for a long time deciding my fate. Looking out at the sky, I quietly asked the Universe for help. If I was meant to live, I said I needed help. And that is when I felt the most gentle cool breeze touch one of my cheeks. I knew without question that this was spirit, not wind. I knew this in my heart and soul. I felt it. I said "ok" and called my therapist. Since this moment, everything changed. In fact, it was the beginning of my awakening and spiritual journey. For the next three months, I spent my days at an institution to help me relearn how to function, manage my emotions, and process what is happening to me. What really got my attention is that my assigned therapist was highly spiritual. This was not discussed or applied or shared, it was something I internally knew and experienced. My healing was very rapid. I know for a fact that I would not have recovered so quickly if I was not assigned to this particular therapist. Of all the available therapists in all the institutions, I received help from a spiritual one. I knew this was not an accident nor by chance. This was a different level of support.
Then one day while listening to a podcast on my drive home, I was introduced to Caroline Myss who I never heard of before but her book sounded interesting. Sacred Contracts is the book I downloaded on Audible. It's about her journey and how she came to know that our lives are actually based on contracts we signed as souls before birthing on Earth. This may sound completely made up, unbelievable, even ridiculous but my hair stood up listening to the details of this. Somehow I knew deep down inside me, this as true. How is it that a randomly selected podcast lead me to this book just at the right time. Many other synchronicities started to happen for me. From this moment, I started to question life and how it works. I began to lean into the spiritual part of me. Still on pills for depression and afraid to be without them, I went back to work but began to seek out Reiki treatments and sound healing. At the time, I didn't know much about them, but as I received healing through these modalities, a hidden part of me began to surface. I decided to take Reiki courses and received Master Teacher certification. But even after the Reiki training, I still kept working my corporate job, too afraid to leave not knowing what else was possible for me outside of another desk job. Slowly, one by one, certain events started happening for me that led me to a different direction. I moved out of Los Angeles to the small town of Cambria in the California Central Coast. It's mid-way between Los Angeles and San Francisco. I still had my job and worked remotely until I decided to let go of it. Soon, other major changes began to happen all at once. Within a span of two weeks, my job had ended, my 25 years of relationship with the man I thought I would be with forever ended, and even my car had to change. I was alone in one of the most remote and smallest places I have ever lived in.
Yet, it all strangely felt it was supposed to be this way. I was a goal-oriented person and not knowing what was next or how to navigate this unknown life, not having anyone to go to or talk to about this spiritual path was very hard. I kept fighting myself and telling myself to go back to work, back to a job, back to LA. I constantly reminded myself that I had already done that. Everything that has led me to this point was not by accident. I knew this. This spiritual path I am on was new and I owed it to myself to try it. I felt torn between two worlds, two versions of myself, and eventually broke down and cried. I had to admit to myself that I wanted to be a healer. I want to help others. I knew I have gifts that can help. My brain was telling me, "How could you help others when you can't help yourself? You are broken, you can't help anyone." But I felt in my heart this was not true. I stopped fighting myself and let go again. And just like I had asked Source for help at my lowest point before, here I was asking for help again. I told the Universe that I wanted to be a healer, but I needed a teacher. I need support for where I am now to get me to where I need to be. And the Universe showed me that I was supported. By being truthful to myself, true to my heart, truthful to my own inner spirit and soul, I was supported. Within the following week, I met the person who would become my teacher. I was stunned. She had moved into the neighborhood not too long after I did and yet we had never met each other until I asked Source for help. So it became clear that this meeting was not an accident or coincidence. This was it. At this moment, I decided to put my stake in the ground as healer and ever since, I have received and experienced ongoing support that comes in countless forms.
The support I have been receiving have all been synchronistic. Arriving just exactly at the right time as needed. Some call these events miracles, but now I know this is actually another way that life works. There is another way of being and living that is in connection with all that there is. It is from within the heart space, past the limits of time and space through understanding the frequency and vibration that exists everywhere all at once. We are actually multidimensional beings living in a multidimensional reality. It is in my mission to help awaken others who innately know they are multidimensional and feel trapped and in disharmony with life, who are split or torn like I was and do not know how to make sense of it all. It is in my mission to share and teach the sacred knowledge that has helped me as I come to know them so that others can remember and become who they really are too. To teach ways to come back into inner harmony and alignment within the heart and spirit to reveal the soul purpose and live from the highest heart potential. This is where the real joy, power and beauty of existence reside.
We all face challenges, but looking back would you describe it as a relatively smooth road?
In my experience, life changes are not smooth. There are many challenges and struggles. I have experienced ongoing ups and downs like ocean waves. With every opportunity for growth and advancement, I would feel excited, anxious and afraid all at once. Starting my own business, designing my own brand, marketing myself and knowing what I offer has all been very challenging because with every step, I had to heal my own traumas that came up. With every step, I had to stop and repattern old ways of thinking and old beliefs about myself and the outside world that did not support me. With every step, I had to regain my own confidence and faith in myself. A new experience means stepping into the unknown and this is scary to someone who ran her life planning everything ahead and every moment was spent making sure everything comes out as planned. Nature does not work this way and I am learning to move with the energies of nature and allow things to unfold as they are. To let go and trust. And when I do, the most unexpected and amazing things happen that tell me I am on the right path. Letting go of deep-rooted habits and belief systems is hard work and all the results are absolutely the most rewarding. To get through all this, I continually work on myself with my guides and my interdimensional support team. They all help me and teach me to let go of all that does not support or serve me so that I can make room and welcome in everything else that does. Many times I would experience an internal collapse when it's time for me to grow. I have to overcome the fears and doubts that keep me small and limited. What I have come to realize is that it gets easier to process as I gain more experience riding these waves of change. These experiences create expansion within myself and these moments are lessons to learn from. Knowing how to move with life, allowing it to unfold and not fight the waves of change is all part of living life from a higher perspective.
As you know, we're big fans of Verso LLC. For our readers who might not be as familiar what can you tell them about the brand?
In Latin, Verso means "the other side". What I do is work on the other side of our being that cannot be seen with our physical eyes. They are the astral or etheric bodies. It is this area that intertwines with the mental, emotional, and physical. Everything is connected even though we can't see it.
I specialize in multidimensional energy healing. I become the vessel for my interdimensional team to work through me in the energy fields of the client to clear out any blockages that prevent the life force energy from flowing smoothly throughout their energetic systems. The variety of experiences that come through each session includes the chakras, the physical body, taking the client on a shamanic journey, and sometimes I witness and work with the client's own team of guides who they may or may not be aware of. Sometimes a certain crystal or sound bowl is called upon to assist. After every session, I walk the client through the experience and share what was witnessed and I pass on any messages received for them. Guidance for continued healing is also given.
Sound medicine is another offering. I play the crystal alchemy bowls. The set I have specializes in the alignment between the mid to upper energy centers: sacral, heart, throat, third eye and crown. Very useful in expanding one's ability to voice and express their true heart and spirit.
One specialty that has begun to developed is the ability to see and work with the physical body. I have been called a medical intuitive, but whatever the name is, I have experienced working with my interdimensional team on the client's nervous system, endocrine system, the stomach, organs, bones, muscles and the connections within the brain. This is part of the multidimensional healing service.
I have also given Reiki energy to animals. This is a new offering since I do this for my own dog and it has come up naturally for other animals as well.
In addition to 1:1 sessions, I also give sound baths and ceremonies, host a monthly spiritual and cosmic community meetup, and will soon be teaching workshops on the healing powers of sound frequency and vibration, as well as future workshops on sacred knowledge. These will be conducted both in person and online. If anyone is interested in these events, you can email me at elaine-ra@versochannel.com to join our newsletter.
All sessions are done either in person or remotely. Distance does not change the effectiveness of the healing energy whatsoever. Being a healer in these multidimensions is a great responsibility and I always work within the client's stated intentions and never go beyond that without the client's permission as the trust between practitioner and client are sacred and respected. The same applies to any pets or animals I am asked to work on.
What matters most to you?
Balance and Truth are what matter the most to me. No matter what is happening in my life, these are what keep me grounded and true to myself. "As above, so below. As within, so without." This phrase has taught me many lessons about balance and it continues to do so. The nature of all life is constant change. As these fluctuations occur, the choices we make for ourselves at every moment affect the state of harmony or disharmony we are in. I have had many experiences that teach me these lessons in all aspects of myself physically, mentally, spiritually, vibrationally. At the center of all this is Truth. I know where my own center of balance is by staying truthful to myself, truthful to my own heart, and expressing this through every choice I make. Knowing where I am within myself in the morning and evening is vital.
Pricing:
Multidimensional energy medicine (in person or remote) 30min, $60/ 60min, $120
Sound medicine (in person or remote) 30min, $60
Reiki for animals (in person or remote) 30min, $60
Contact Info: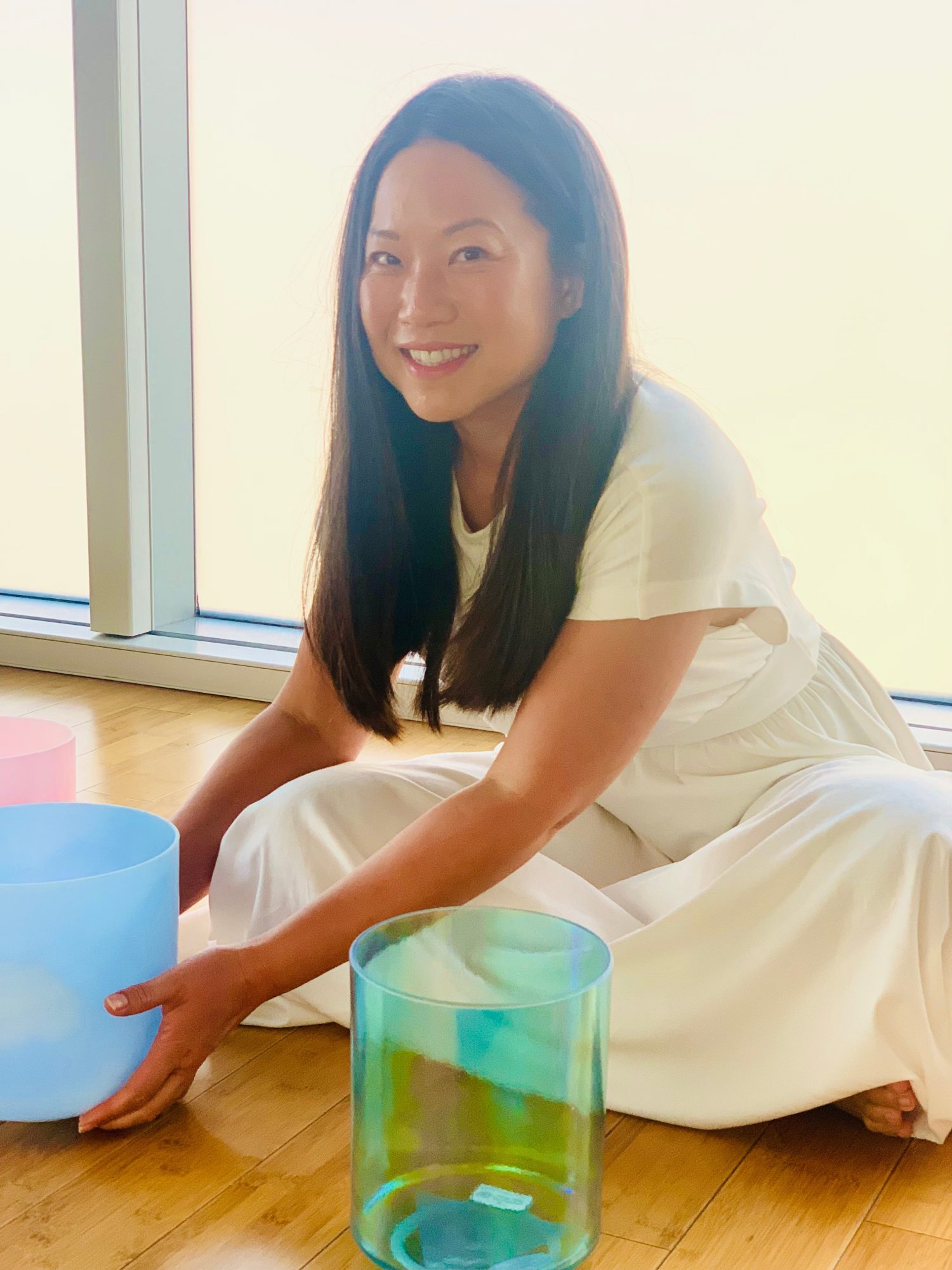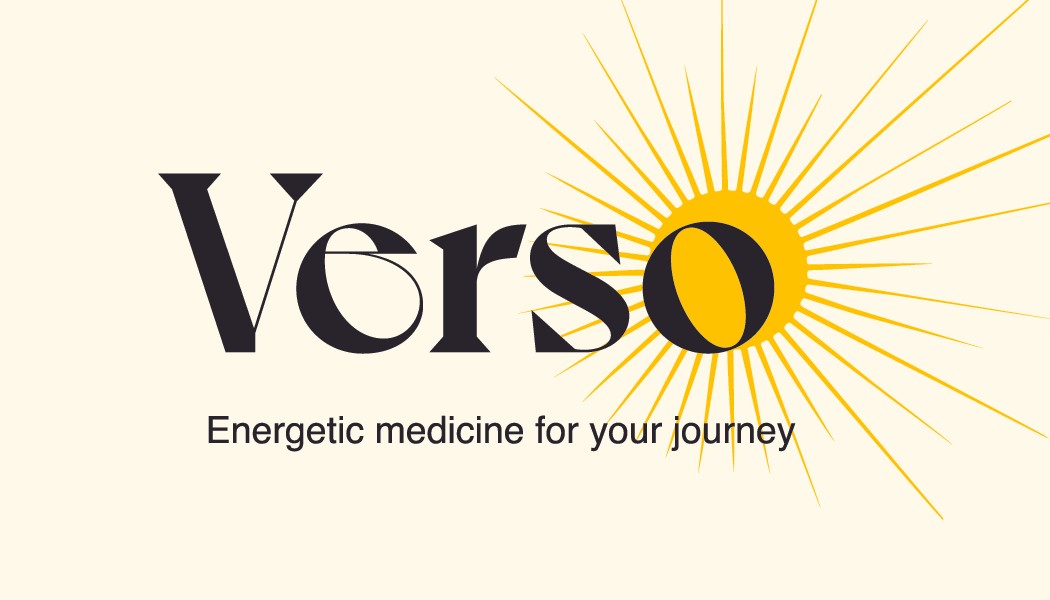 Image Credits
Mark Dektor Yesica Romero
Suggest a Story:
 VoyageLA is built on recommendations from the community; it's how we uncover hidden gems, so if you or someone you know deserves recognition please let us know 
here.