Today we'd like to introduce you to Dorin Collins.
Hi Dorin, thanks for joining us today. We'd love for you to start by introducing yourself.
I was raised in a tiny village called Santana in Belize, Central America. Growing up, we did not have electricity, running water, stove, or refrigerator. We lived off the land and ate whatever we could grow or hunt. We didn't have money, so once a month, we met up at the local church which was also used as the school, to traded goods with people from sounded villages. Life was good until my parents came to the United States to earn more money so they can provide for us. My siblings and I were force to live with a family member who was extremely abusive to us.
She inflicted cruel and unusual punishment upon us beyond what you could even imagined. If I were to go into details, it would be painful to hear.
The first time I ever saw a television was at the age of 12. Sadly, it was at that same age that I was raped by a family member. Just when I thought things couldn't get any worst, I found out that I got pregnant from that rape. Because my parents couldn't afford proper health care, my dad had a friend of his, who was a dentist, to perform my abortion. I did not receive any form of anesthesia or pain medication because my father couldn't afford it. This was the most painful and humiliating experience of my life. I wanted to die.
By the age of 16, my father was arranging my marriage to a man 20 years older than me. Because I did not want to go through with this arranged married, a local guy from another village who was a few years older than me agreed to marry me first. Although I had never been on a date or actually dated anyone, I was married at the age of 17. Not long afterwards, he and I moved to the United States to live with his brother.
Unfortunately, this loving marriage turned sour as soon as we moved. He became verbally, physically and emotionally abusive to me. I had nowhere to turn because I didn't know anyone here. Finally, after four years of horror, I survived and escaped that domestic violence with our three children and filed for a divorce.
Although I was happy to be safe and alive, I was still terrified. I was a single mother of three small children without any resources or income. I did not have an education because my father made me drop out of school to get a job when I was 14 years old. I had to apply for government assistance and go back to school while working 2 to 3 jobs to make ends meet.
Eventually, I found a decent job and was studying to become a nurse when my life hit a huge setback. I was violently attacked by a German Shepherd and rushed to the hospital, where I actually flatlined.
Surprisingly, the scariest day of my life became the most blessed day of my life.
When I arrived at the hospital, I was unconscious, and the doctors were doing their best to keep me alive. While lying there on the gurney, something miraculous happened to me.
The machine that I was connected to made a repeating beeping sound. Suddenly, it changed into a continuous tone, which is called flatlining. Amazing, I did not feel any pain when I heard this sound. I began to float from the bed into the air, where I settled at the operating room ceiling. I noticed a female doctor caring for me and shouting to the other healthcare workers, "Get the saline, get the gauze and sutures." As I was floating in the ceiling, I did not feel anything that the person in the bed was feeling.
Then, I heard the doctor say, "STOP! We have to reschedule her operations because she is flat-lining again; grab the defibrillator we don't have a pulse." This experience proved to me that I was not in my body. This proved that all of my life, my body may have been where I was, but it was not who I was. As I stood outside of myself, observing myself or my body being worked on, it was this moment that my physical body slipped into a coma.
Suddenly, it felt like someone or something pulled me through a beautiful channel or tunnel, filled with many different colors and lights. It was a very beautiful and peaceful moment for me. The farther I went, the less memory I had of the experience I suffered on earth. It felt as if I blinked my eyes and was in another world.
In this world, I was a huge giant overlooking the whole world. I was wearing a white dress, and my hair was black and curly as if I was a young girl again. I remembered being full of life, excitement, peace, joy, and happiness. Words cannot explain the blissful feeling I experienced. I was in an actual utopia world.
It was so beautiful. It's still so vivid in my memory. There were waterfalls everywhere and the trees were so green. There was not even a brown leaf to be found anywhere.
Furthermore, the light in this world was brighter than the sun on this earth. Although it was brighter than the sun, no one had a problem with the brightness. It was beyond anything the human mind could even imagine. It was absolutely perfect. (There's much more to share about this place, but there's not enough time, so I'll continue. You'll have to read my book, "Lost Between Two Worlds" for more).
While experiencing the time of my life, out of nowhere, came this horrible pain in my throat. I was so confused because pain or discomfort did not exist in this world. Why was I hurting? The doctors were pulling the tubes out of my mouth. All of sudden, I was back in my body, lying in a hospital bed. They told me that I had been in a coma for three months. I could not believe it. I had no memory. I didn't even recognize my children. I had amnesia. My memory slowly returned over the process of two years. I can't even began to get into all of the things that took place during that time. I literally had to start my life all over again from scratch. I had to learn how to walk, eat, drive, and so many other things all over again. Against the doctors orders, due to my brain damage, I eventually enrolled into school again to pursue an entirely different career. I tried but failed to get back into nursing school because I could not remember anything I'd previously learned. So, I studied psychology and after six more years, received my Master's Degree as a Marriage & Family Therapist. My favorite quote is "All things are possible" (Mark 9:23).
Alright, so let's dig a little deeper into the story – has it been an easy path overall and if not, what were the challenges you've had to overcome?
To avoid the risk of sounding redundant, I'll just highlight the obstacles and challenges of my life in a brief list since I shared most of it in the story of how I got here.
Age 6: Abandoned and physically abused by a guardian for two years
Age 8: Molested and physically abused by my grandfather for more than a year
Age 12: Raped by my adult cousin and became pregnant
Age 13: Had an illegal abortion by a dentist, without any medication for pain
Age 14: Forced by my father to drop out of school and get a job to help support my family
Age 15: Sexually assaulted by a local pastor of a church in our community
Age 16: Forced into an arranged marriage agreement with a man 20 years older than me
Age 17: Rebelled against my father's wishes and married a man eight years older than me
Age 18: Relocated to the United States with my husband
My husband became physically and verbally abusive
I was constrained to our home without any contact with others while he slept around with other women.
Age 21: Finally built up the courage to call 911 as my husband attacked me
Filed for divorce and restraining order
Became a single mother of three kids without any support from my ex-husband
Had to overcome my language barrier, learn to drive, and get a job
Age 23: Enrolled in Computer Educational Institute (CEI) to learn computer skills and typing
Age 29: Returned to school and finally received my GED
Age 30: Enrolled in SouthWest College and received my Associates Degree in General Arts
Age 32: I was viciously attacked by a dog; as a result, I was in a coma for more than three months
Age 34: Finally, the majority of my memory was restored, after suffering from amnesia for two years, due to the attack
Age 35: I conquered my medical diagnosis by graduating with a Bachelor of Science in Health Administration
Age 41: I excelled far beyond the limitations I was given by earning a Master's Degree
"Masters of Arts in Counseling Psychology, Specialization in Marriage and Family Therapy"
Thanks for sharing that. So, maybe next you can tell us a bit more about your business?
My first business is DMD CPR. I am a Certified CPR Instructor with American Heart Association. I serve the Health Care industry by training and certifying employees with the necessary certifications that allow them to continue to practice in their field, being equipped with the skills to properly respond to emergency situations. The trainings and certifications that I provide are as followed: Basic Life Support (BLS) for providers, Pediatric Certification, First-Aid, and Life Saver. I am different from most instructors because of what led me to become a CPR Instructor. When I was attacked and knocked unconscious, my friend, who was in Nursing School with me, administered CPR on me, which allowed me to make it to the hospital in time. The doctor told me that the CPR she administered helped to prevent me from going into a vegetative state because she provided enough oxygen to my brain to sustain me. My gratitude for life has motivated me to teach others how they can be used to save lives as well. One of my mottos as an instructor is, "You never know when you might be needed to save a life". Therefore, I train others with great conviction because I know personally that this is a matter of life and death.
My other business is Collins Counseling/Facilitation. I am passionate about counseling because of what I went through in my life. I never felt like I had a voice because my parents and my culture never provided a safe space for honesty and transparency. When I tried to talk to my parents about the things that happened to me, they would shut me down by saying I should leave the past in the past. I later realized that they were only saying to me what their parents said to them. It was all learned behavior. Through education, I discovered that the way I was raised was not the way things should have been handled. Therefore, my life is committed to making sure others have a safe place to voice their feelings about the things they've endured, without judgment or ridicule. Additionally, I give them tools and strategies to empower them to overcome the adversity in their lives. It helps me find closure with the horrific events of my past when I am afforded the opportunity to help others because I can relate to what it feels like to be in their shoes. This gives purpose to my pain.
Are there any important lessons you've learned that you can share with us?
I have learned SO much along my journey. It is hard to narrow it down to just one lesson. However, if I have to choose one that I consider to be the Most Important lesson, it would have to be Self-Discovery. The reason I'm choosing this lesson as the most important one is because everything else in my life was affected by my inability to truly know myself. I struggled with low self-esteem, countless insecurities and a lack of confidence because I identified myself by the things that happened to me. I felt unwanted because I was abandoned by my parents, only to be abused by the guardian they left me with. I felt unloved due to the physical, sexual, and emotional abuse I'd suffered throughout my childhood from so many different people. I remember feeling like my only purpose for being here was to be used and abused by others. I felt powerless. I didn't have a voice and my opinion didn't seem to matter. I became suicidal because there appeared to be no hope for a better future. I just wanted out!
As a result, I became very promiscuous. I allowed people to take advantage of me because I believed that being mistreated was better than being alone. I was easily influenced by others because I just wanted to be accepted. I made many poor decisions in life that I've lived to regret. Although I've often been told I'm beautiful, I felt so ugly and unwanted. Due to the amount of horrific incidents I experienced, I began to blame myself. I thought that maybe it was something that I did to attract these horrible people and incidents into my life. Otherwise, why would these things be happening to me?
Almost dying saved my life. It's as if I had to lose my life to find my life. It was after my trip to Heaven and back that I discovered that God really did love me and that He had a purpose for my life. The more I realized how much He loved me, the more I fell in love with Him. And the more I fell in love with Him, the more I began to love myself. All of a sudden, I stopped settling for less. I no longer allowed men to treat me bad or disrespect me. I stopped disrespecting my body. I started serving God daily. I found my church home and began serving as a volunteer. I developed a much closer and healthier relationship with my children. Therefore, I became a much better mother. I also began to have more success in my personal life. Eventually, after discovering my true self, as God had created me to be, I met the man of my dreams and we fell happily in love with one another. Since then, I am happily married to him, we work side by side in our church serving God together, and I am happier than I have ever been before. Everything changed when I finally discovered my true purpose, which happened when I discovered my true identity. Where I've been is not who I am. Finally, I know that to be true.
Pricing:
"Lost Between Two Worlds" book, $25
"Motivational Poems" book, $20
"Say It, To See It" 365 Day Journal, $15
"Say It, To See It" 90 Day Journal, $10
"CPR" Certifications: BLS $80, First-Aid $100, Pediatric $100, Life Saver $110
Contact Info: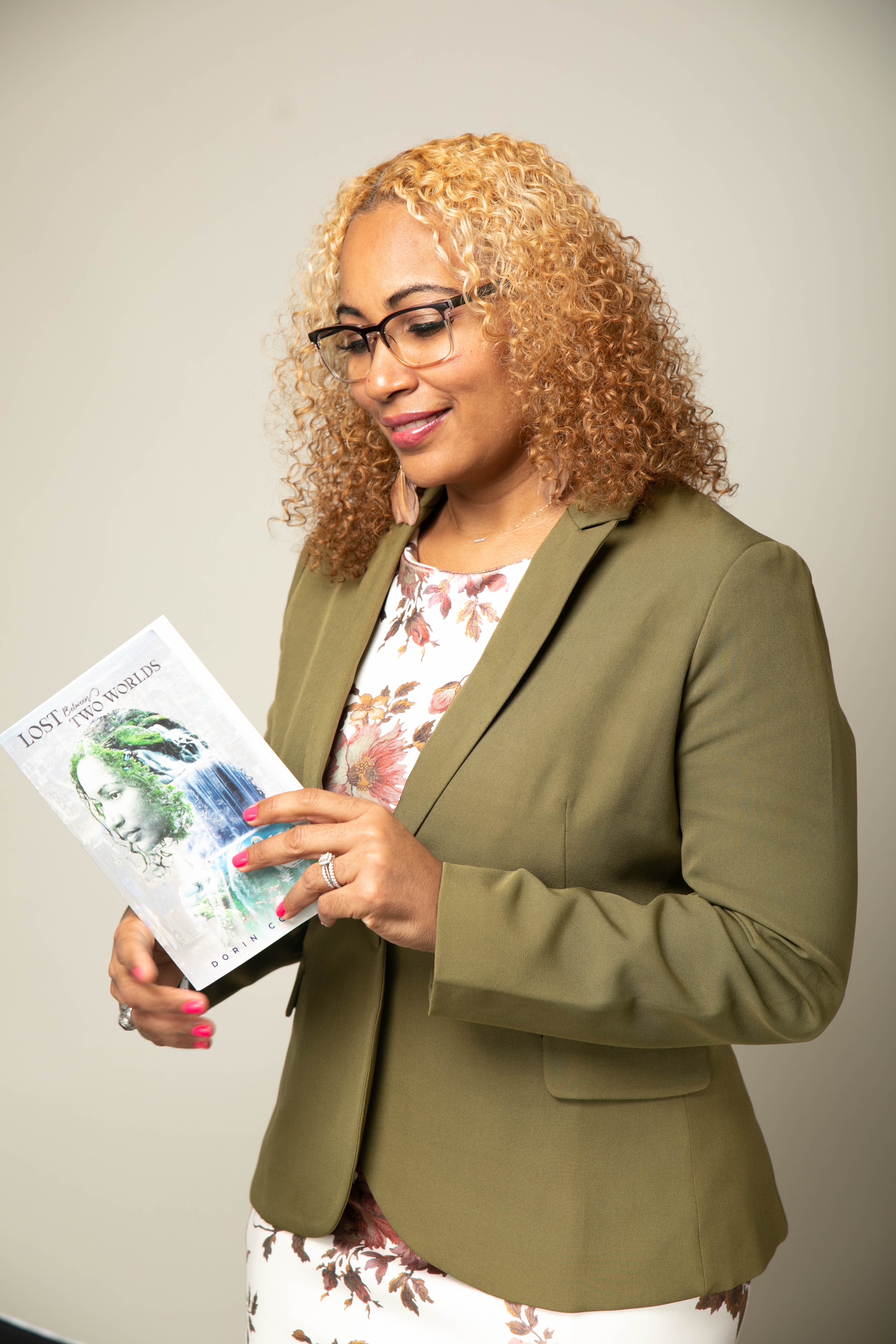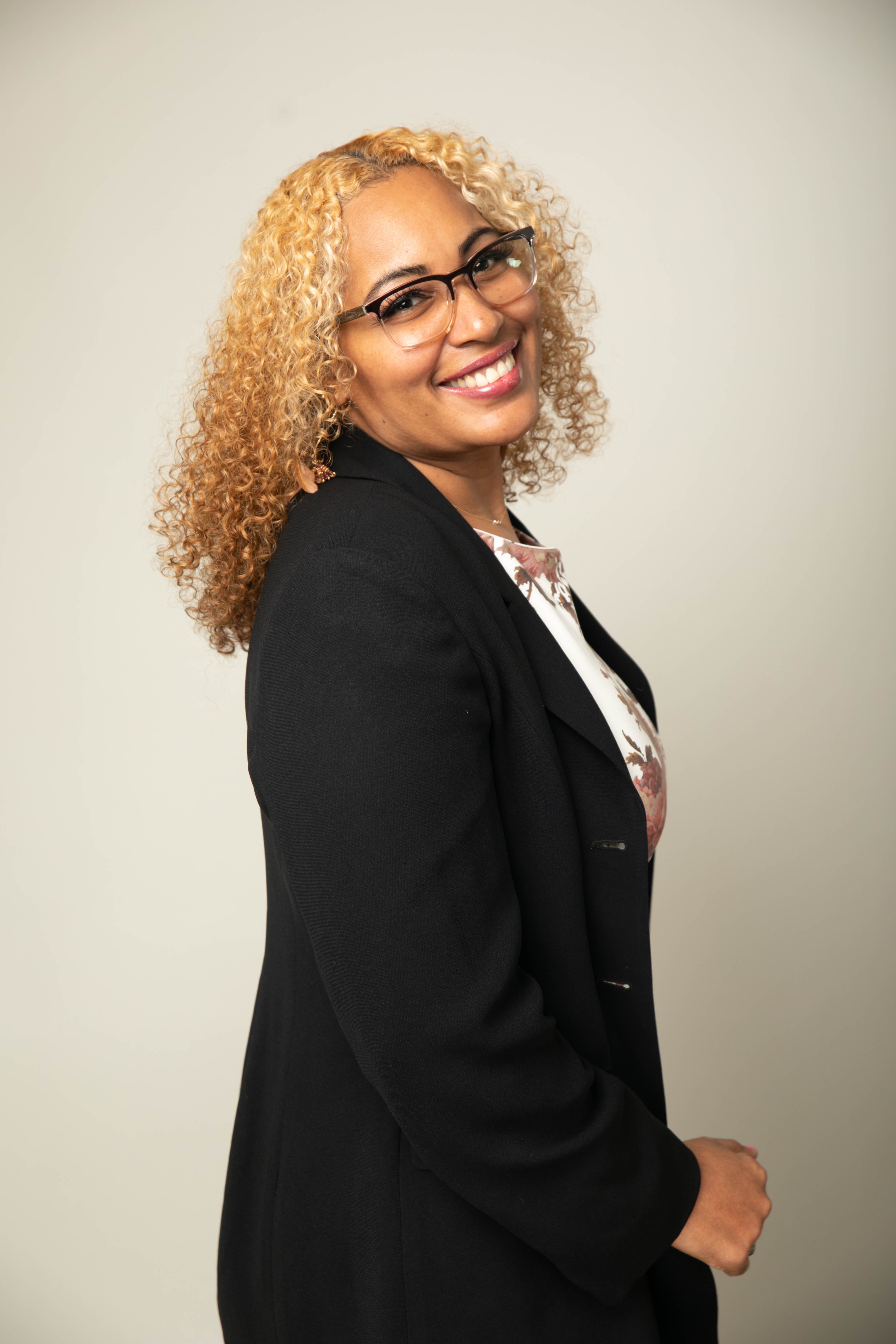 Image Credits
Ashley Byrd
Suggest a Story:
 VoyageLA is built on recommendations from the community; it's how we uncover hidden gems, so if you or someone you know deserves recognition please let us know 
here.