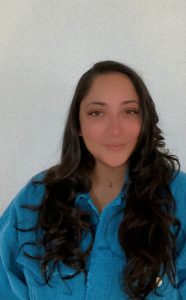 Today we'd like to introduce you to Clarissa Echegaray.
Hi Clarissa, thanks for joining us today. We'd love for you to start by introducing yourself.
Jewelry has always been a part of my life. I grew up being around the most stylish people, people who grew up in an era who appreciated putting together an outfit down to the finest detail of jewelry. To a child, anything beautiful and shiny catches their eye and seeing people such as my grandfather, great great aunt, grandmother, and mother wear the most beautiful pieces of jewelry always caught my attention. My love for jewelry and jewelry making comes from my grandfather, who I called Tata. I remember being the tiniest soul and going into turquoise jewelry shops with him. He had the finest of tastes and would always put the jewelry piece he selected down to my level so that I could see which one he was picking that day. The best part was him waiting for my confirmation of nodding my head and agreeing when he would say, "isn't it beautiful" or "this is the one, isn't it" then proceeding to tell the salesperson I had good taste. My parents always bought me the best jewelry pieces as a child, many that I still get to enjoy to this very day. My dad would always have jewelry pieces made for us by his jeweler and it taught me to appreciate the value of these metals.
Those memories transpired into an obsession for jewelry and jewelry making. I remember my parents always buying me those cute jewelry-making kits and letting my creativity run wild. I guess you could say my story started from then. A young girl who didn't even realize her love for jewelry started so young. I remember making the jewelry pieces for my family that had way more of an excess amount of string to bead ratio. You know the kind all the little kids of a family make and you compliment them for a job well done and wear it when they give it to you initially but it ends up in a drawer somewhere as a memory we later stumble upon during a "spring cleaning". I took pride in those creations and as I got older, I continued getting better. Eventually that ratio evened out and with more and more practice, I got to the point that my loved ones encouraged me to turn it into something more. My friends and family saw the potential of my craftsmanship before I did. They saw what I could do and started wanting custom pieces and would always tell me that I should sell them. So one day without knowing where it would lead or even the slightest idea how to be an entrepreneur, I walked myself through creating a website and took the plunge to be a one woman operation in this new endeavor. And this is how Beading Pulse was born.
I'm sure you wouldn't say it's been obstacle free, but so far would you say the journey have been a fairly smooth road?
Being a self-taught jeweler, I struggled with perfection. As much as I pushed myself to learn new techniques and tricks of the trade, I remember constantly making a piece over and over again despite grasping those techniques fairly easily. The littlest detail was important to me because these pieces were going to people who believed in what I could make with my own two hands; some that were part of a story that they could carry with them in my jewelry. That was special to me since day one and that made me set very high standards for myself. Something else I was really impacted by was the amount of small jewelry businesses started during the pandemic. As happy as I am and was for so many people to follow their dream, it made what was already very competitive industry that much more so. When you're a handmade jewelry business, it's very hard to keep up with the jewelry businesses that get their pieces from a third party because their turn around is so much faster but it's made me that much more grateful for those that have stuck by the value of handmade. Social media has also been a great challenge for me. It is such a huge part of growing small businesses right now but it's been hard for me to keep up with. I always say that I suck at being a millennial because of my lack of things I post. However, my biggest struggle throughout my journey has to be losing two of my inspirations for it all. Within six months of each other, I lost both my grandfather and my great great aunt in 2020. Losing a loved one is never easy, much less two within such a small timeframe. An already difficult pandemic turned that much harder for me. These major losses took my drive for everything and anything away. I didn't know how to continue on, especially in my business that was inspired by them in so many ways. It hasn't gotten any easier for me till this very day but pushing through and trying my best is what they'd both want me to continue doing.
Appreciate you sharing that. What should we know about Beading Pulse?
Beading Pulse is my handmade jewelry business. I started out solely making bracelets and over the years, I introduced necklaces and then anklets. It's been rewarding for me to focus on each one individually because it allowed me to put my full attention into making sure they were as beautiful as possible and when I was comfortable enough with it, I could move on to another type of jewelry. When I started my business, I made the decision that all of my jewelry would be one of one. Even though I knew I was setting myself up to work that much harder, I love that I made that decision. It helped me expand my creativity when it came to coming up with new designs and it ensured that whoever purchased that piece would be the only one to have it and that made my jewelry unique and special. It is not until just recently that I introduced our very first piece available for multiple people to purchase. I want a few items that can compliment the one of ones I continue to make. I've also had the honor of rebranding my logo and packaging items as my sales have grown. This in particular means a lot because when I look back at where I started, it shows just how many people have and still do believe in me. Seeing other businesses with custom packaging for their brand was always a goal of mine. The most custom thing I had was stickers I'd put on clear or white boxes and now I'm proud to have custom boxes with my logo. That'll always be a good feeling for me and my growth. It was always just about starting somewhere and I'm glad I let time run its course to get me to where I am today. I don't think I've ever really shared the meaning of my business name, except with a select few.

While brainstorming with my mom, I remember not wanting to put my name into it. I wanted it to have a unique meaning that somehow tied jewelry into it. I started thinking about everywhere that jewelry lies on us and realized that there is a pulse in almost each area that we wear our jewelry. It's our own unique beating pulse. From there, beading was a play on words with the "beads" being an ode to where we started with just beaded bracelets. Unique beads, for unique jewelry, next to each one's unique pulse… Beading Pulse. One of my favorite things about my brand is that we offer jewelry for both men and women. That is truly a proud accomplishment for me because a lot of men have told me how hard it is to find jewelry from small businesses. Our men's jewelry are some of our best sales to date and honestly some of my favorite jewelry I've designed. What keeps me most busy are our custom orders. They are the most fun to make because a lot of my collectors just give me basic requirements and let me take the reigns on the rest. You'll often see me call people who purchase from me collectors instead of customers because each one of them are collecting their unique one of one jewelry from me.
What quality or characteristic do you feel is most important to your success?
I would say there are many qualities and characteristics that help with my success but if I had to narrow it down to just a few they would be patience, humility, and openness. Not every business will grow at the same rate and remembering to be patient with my growth, time, and work is very important. My parents instilled humility in me from a very young age and that is why I bring that into Beading Pulse. I see it as a privilege that I get to do what I love and own my own business because not everyone gets that opportunity in life. I'm also very humbled anytime I receive an order. I remind myself that people who choose to buy my jewelry; especially people I've never met before, don't have to order from me but they do so because they like what I make and that's always heartwarming. Being open to new experiences and adapting to changes is key for me because I've always been super shy. Being a business owner has helped me with that and allowed me to continue my journey.
Contact Info: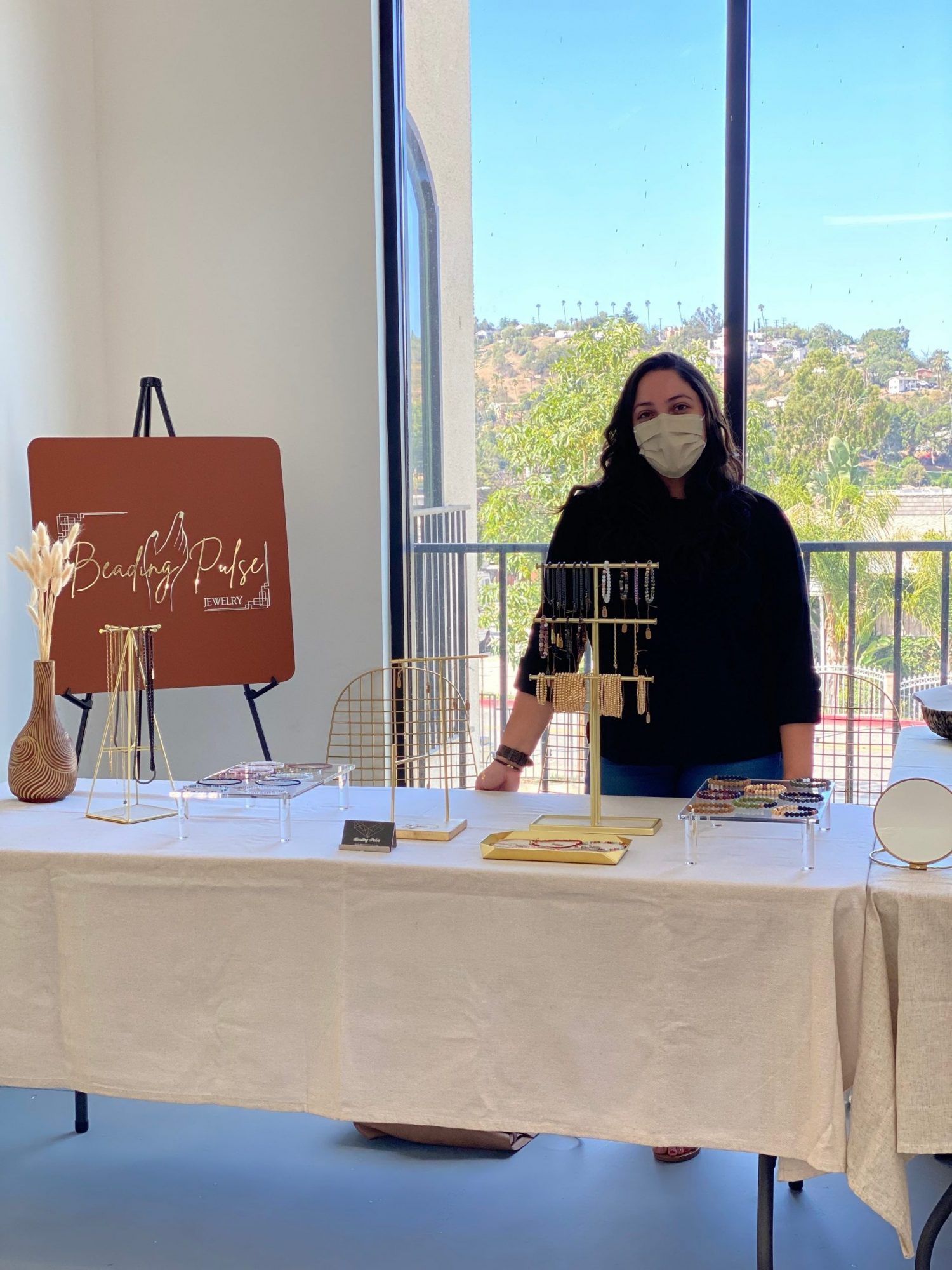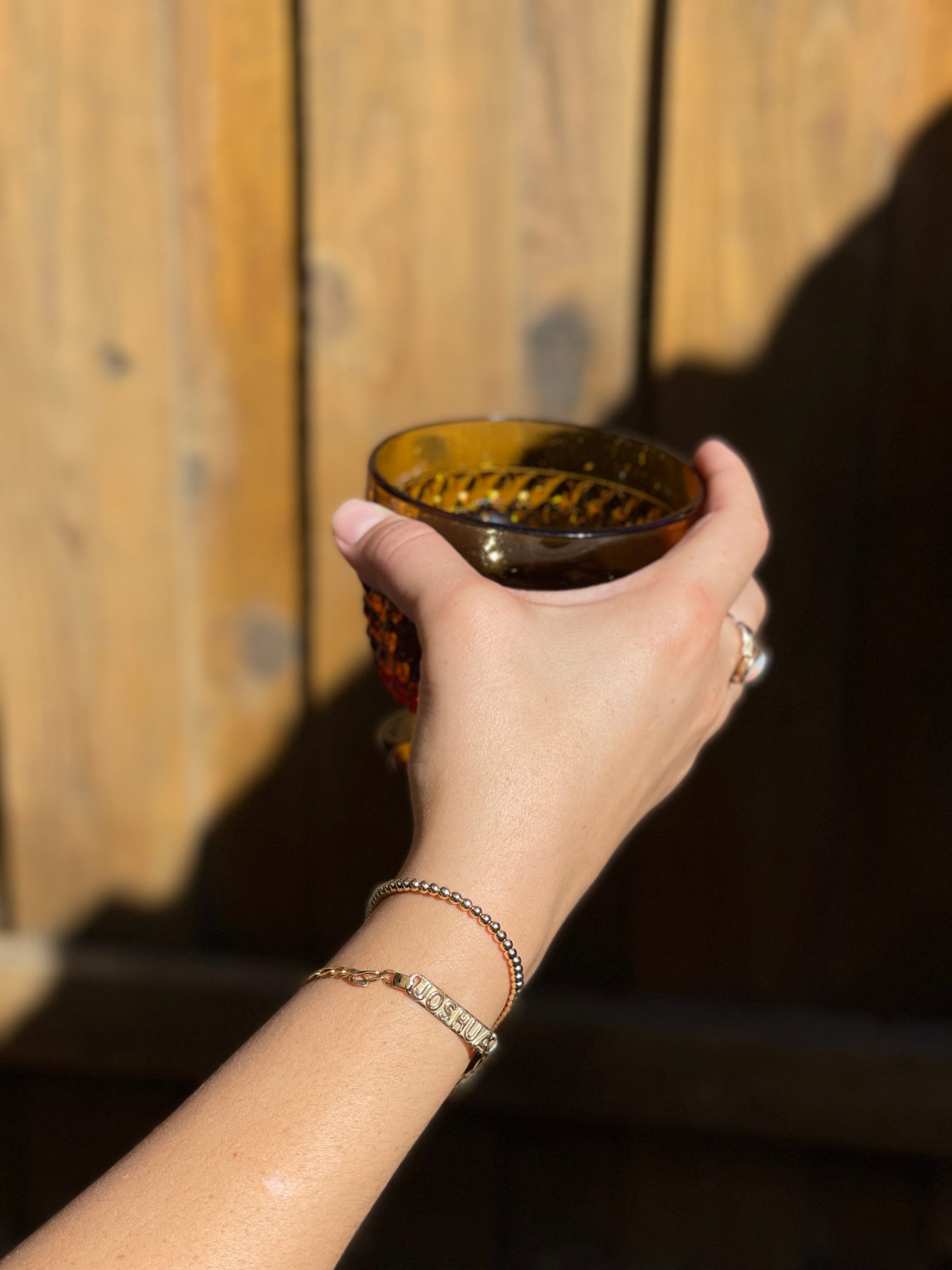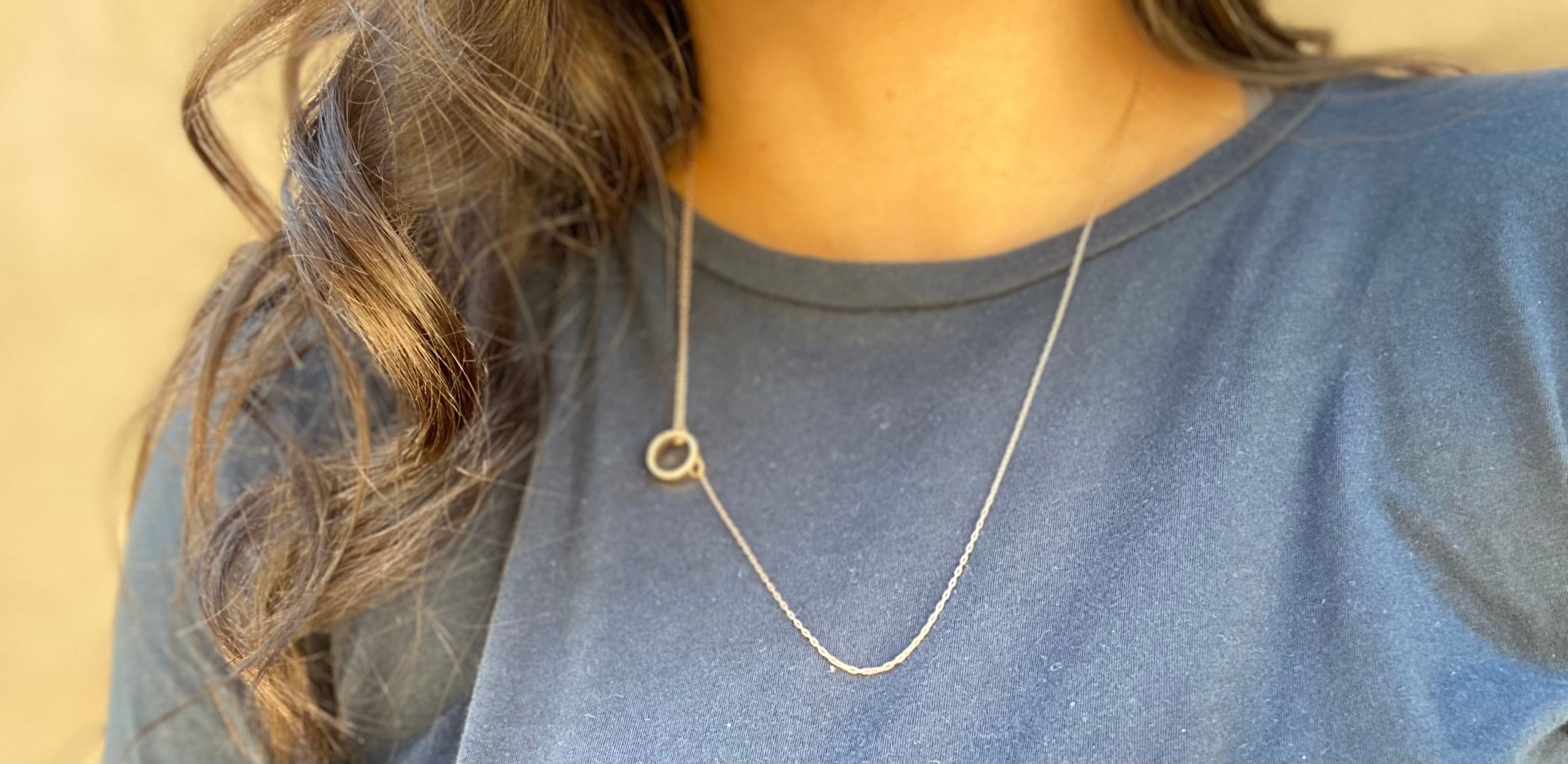 Image Credits
Clarissa Echegaray Joshua Orozco
Suggest a Story:
 VoyageLA is built on recommendations from the community; it's how we uncover hidden gems, so if you or someone you know deserves recognition please let us know 
here.