Today we'd like to introduce you to Caroline Greene.
Hi Caroline, thanks for sharing your story with us. To start, maybe you can tell our readers some of your backstory.
Originally I am from Washington DC. I came into this world as a very curious child with a strong sense of self who asked lots of questions, wanted to learn as much as possible, travel to as many places, try new foods, learn new languages and find solutions for others. My parents are both spiritual and conscious of holistic healing and the connection between the mind, body and spirit, so I grew up around a vast range of philosophical and spiritual teachings.
I also discovered at a young age that I was a very sensitive to the world around me. Other people's energies, food, the environment and media all affected me a deep, deep level. As I grew older, I started noticing how I attracted many people who needed my guidance and healing energy. I enjoyed helping friends, family and co-workers solve their problems whether it was around relationships, emotions, diet, fitness, anxiety or more. I just love helping people so much as it is so rewarding and uplifting to help find solutions for others and help them become the most empowered version of themselves.
As I grew older, I realized I was an intuitive empath. An empath is someone who has developed the emotional skills and capacity to experience a very wide range of emotions and not only perceive what you are feeling but experience the emotions with you and for you. They have the innate tendency to understand and relate to others. They do not just walk in your shoes, but they feel what you are feeling, even your unspoken emotions within your auric field, which can make them powerful healers. There are many types of empaths and my skill sets are around translating spiritual energy and making sense of thoughts, emotions, feelings and behaviors, hence my strong psychic abilities.
I really enjoy helping people work through their problems, make sense of their lives and hold space for others, which I realized it was a strong gift of mine. I observed how it was natural and comfortable for me to sit with people's pain, suffering and dark periods of their lives. I'm good at holding space and helping people understand their emotions, their relationships to other people, food, fitness and their character.
Amongst my spiritual nature, I have very strong observational skills and love to read and research and solve problems and have a very scientific mind, so I worked in finance for years, which created a fantastic foundation for building my business. I enjoy working with data, patterns and numbers, which later translated to me becoming an astrologer, strengthening my intuitive and psychic abilities and studying metaphysics.
Over the years, I became very fascinated with spiritual science, consciousness, self-development and self-discovery. Many people want to feel joyful, abundant, in love, successful, wealthy and healthy but are missing the key part and that is knowing yourself. Although life is about growth and learning, I continue to observe how so many people creating pain and suffering in their lives through repeated patterns, which stems from a lack of self-awareness.
Many people do not think about why they are on Earth nor consider how their thoughts, emotions, feeling, desires, behaviors, values and willpower operate together. All of these aspects are a part of the human experience and build up your sense of internal power. If you do not understand how your emotions or desires affect your life especially when it comes to making decisions, you weaken your character and diminish your sense of power.
I have a very strong empathic field and am able to point out people's "hidden" gifts, emotions, talents and obstacles quite easily, thus pulling me to become a full-time healer.
I became fueled by my observations and moved to Los Angeles a few years ago to start my own business.
I have many, many passions, so I first became a licensed personal trainer and am in the midst of become a certified nutrition coach as well to bring an all-encompassing perspective to my clients. I started refining my spiritual gifts and then launched my practice in 2020. My goal is to help you understand your past and present to make more empowered decisions in your future. I work with people one-on-one all over the world and also have a 16-hour course series to help you spiritually and personally develop yourself.
I'm sure you wouldn't say it's been obstacle free, but so far would you say the journey have been a fairly smooth road?
Overall, I feel incredibly grateful, happy and blessed to be on this path. My challenges turned into be initiations for me to apply and wield my gifts. As a strong intuitive and empath, I had to learn how to manage my energetic field because I am incredibly sensitive to external energies. I had to learn which emotions and energies were mine, what foods work for me, which do not, what activities energize me, which deplete me and boundaries in relationships. I had to find that balance between give and take while also learning to receiving help from others.
I had to learn to separate my work from personal relationships and be a mirror and hold space for others in my relationships and not be the fixer. I had to learn to hold people accountable and let people experience the consequences of their own behavior and offer my guidance by being a force of love in everyone's life by extending my empathy, compassion, kindness, trust, respect and affection with no attachments.
It's been an incredibly empowering path and I like to help people become empowered, confident and more self-aware through my sessions and course series.
Alright, so let's switch gears a bit and talk business. What should we know?
As a healer and intuitive, my focus is one-on-one sessions where I help you understand your past and present experiences to become a more empowered, whole, successful and healthy version of yourself in the future. The world is a place of so many opportunities and I help you find your place in this world, grow, evolve and turn your dreams into practical, tangible steps. I help you transform and develop yourself through understanding your life from a higher perspective. People come to me when they are ready to transform themselves, take responsibility for their life, understand their Soul's purpose and how to integrate their higher tasks into their day to day life.

I created The Spiritual Empath to share and teach ways to develop yourself and become a more empowered version of yourself from an academic, pragmatic and diligent approach. I discuss character development, life purpose, wealth building, relationships, health, fitness, cognitive and emotional patterns and more!
My intention is to help you capitalize on your internal forces, develop your emotional intelligence, understand your life path and heal yourself, so you can have more peaceful relationships, do what you love and feel more present, joyful and abundant in your life. 
The spiritual field is very unregulated, ungrounded and wild and many teachings lack depth and do not offer tangible solutions for growth. What sets me apart from others is my academic, scholarly, grounded approach that will help you grow your consciousness compared to most teachings which are on the surface and filled with fluff. Spiritual development is personal development and all of that work starts within you. I understand and appreciate discussing how you can bring spirituality into your day to day life. Spirituality is not escapism and my aim is to help people find the middle ground between mysticism and the material world. My goal is to solidify, intellectualize and morally legitimize the field of spirituality and healing.
Spiritual development involves developing the ability to understand yourself from many different perspectives. It is making your everyday life more seamless, harmonious and peaceful. It is understanding how to grow and learn through your experiences by understanding more of yourself and the world.
I believe we are all on a rapid journey to expanding our consciousness and ultimately coming back home to the guidance and whispers from our Souls. My path has led me to create a foundation to help bridge the gap between the physical and spiritual worlds while helping people develop their soul character. It is my mission and passion to help you bring forth your spiritual gifts through teaching and offering practical tools, skills and coursework. After internationally spiritual consulting with individuals and groups, I knew it was time to create a community where I could offer teachings to help you properly develop your spiritual senses while learning about personal development, esotericism, spiritual science, theosophy, anthroposophy, astrology and more!
The Spiritual Empath encompasses my intuitive consulting, course series, a global community and content on personal development, spiritual growth, healing yourself through a wide range of modalities to learn more about how to express your Soul's essence on Earth through practical exercises, tools and techniques to help you spiritually advance, while awakening your intuitive gifts. I offer courses and content on personal development, spiritual science, metaphysics, psychology, intuition development, financial & esoteric astrology and more!
My courses are for those who are passionate about self-development, strengthening their character, awakening their intuition, curious about attaining higher spiritual knowledge & wisdom and motivated to discover the truths of our Universe.
Is there something surprising that you feel even people who know you might not know about?
I love to adventure, learn new languages and skills, cook and travel! Come with me and you will never be bored. There is so much to learn and experience here on Earth! If I'm not working, you will find exploring the latest art exhibit at The Getty, exercising on the beach, hiking in Malibu, testing out a new recipe, practicing my French, reading, researching or traveling locally, domestically or internationally!
Pricing:
$155 a session
$129 for each course series
Contact Info: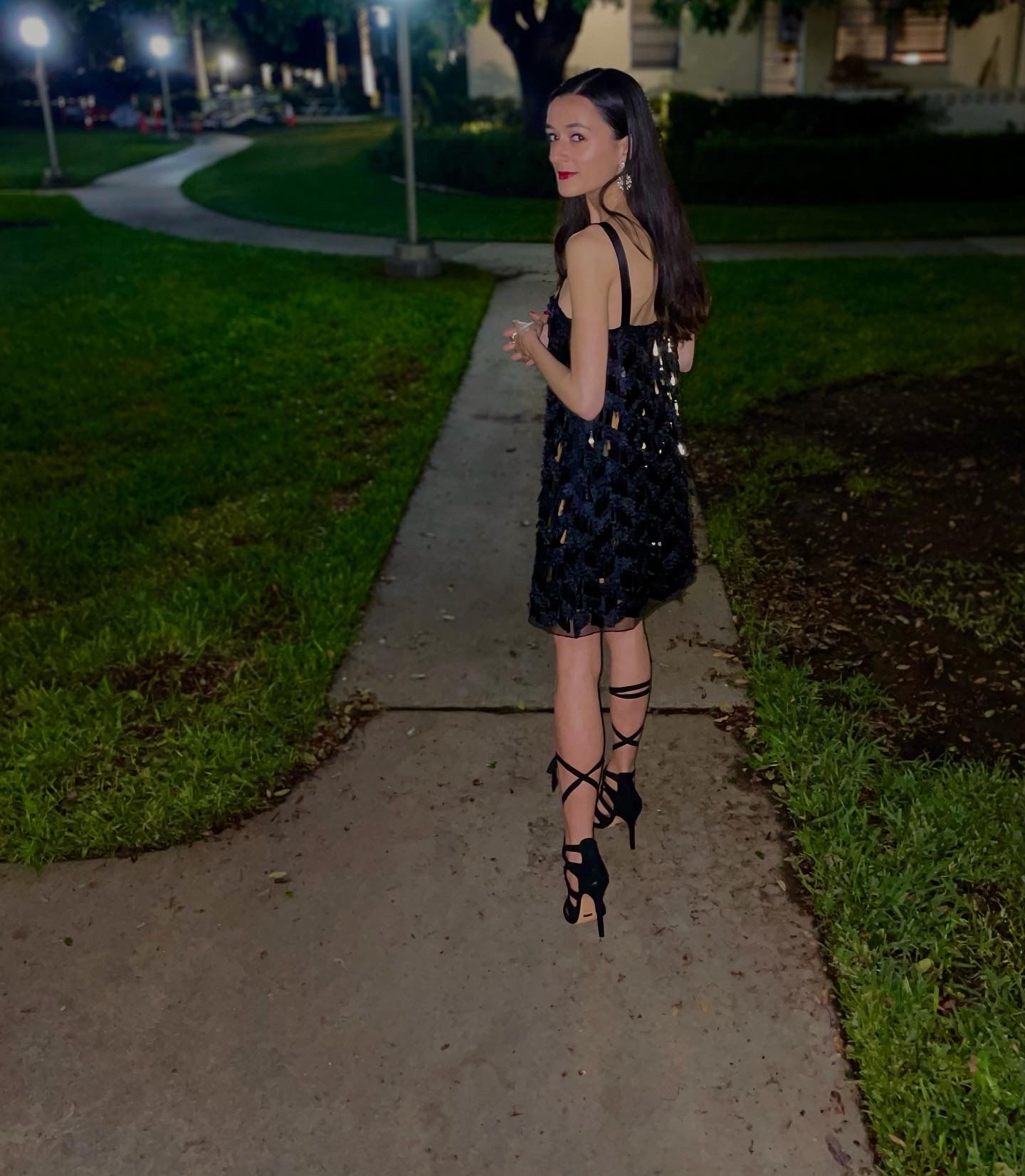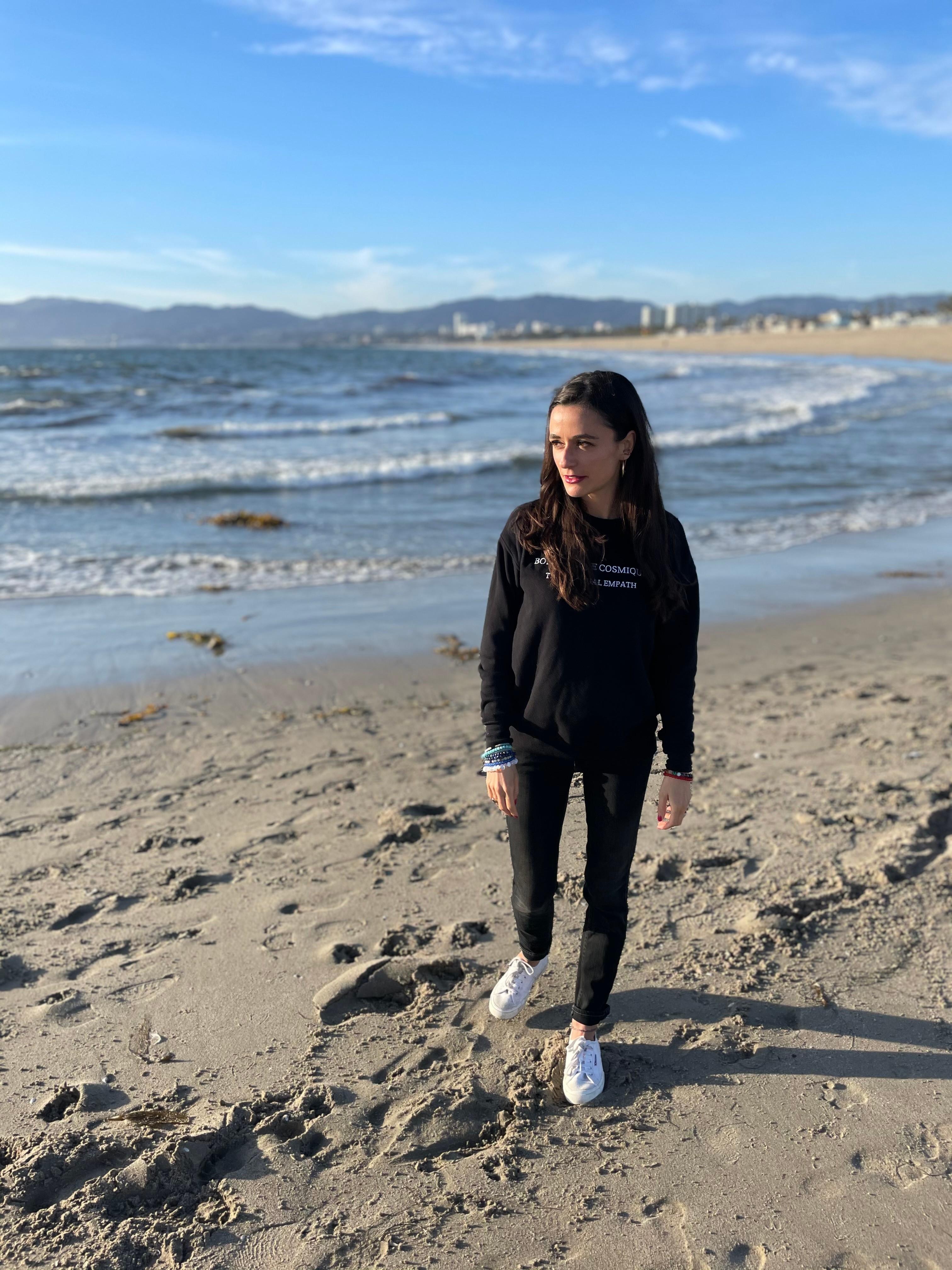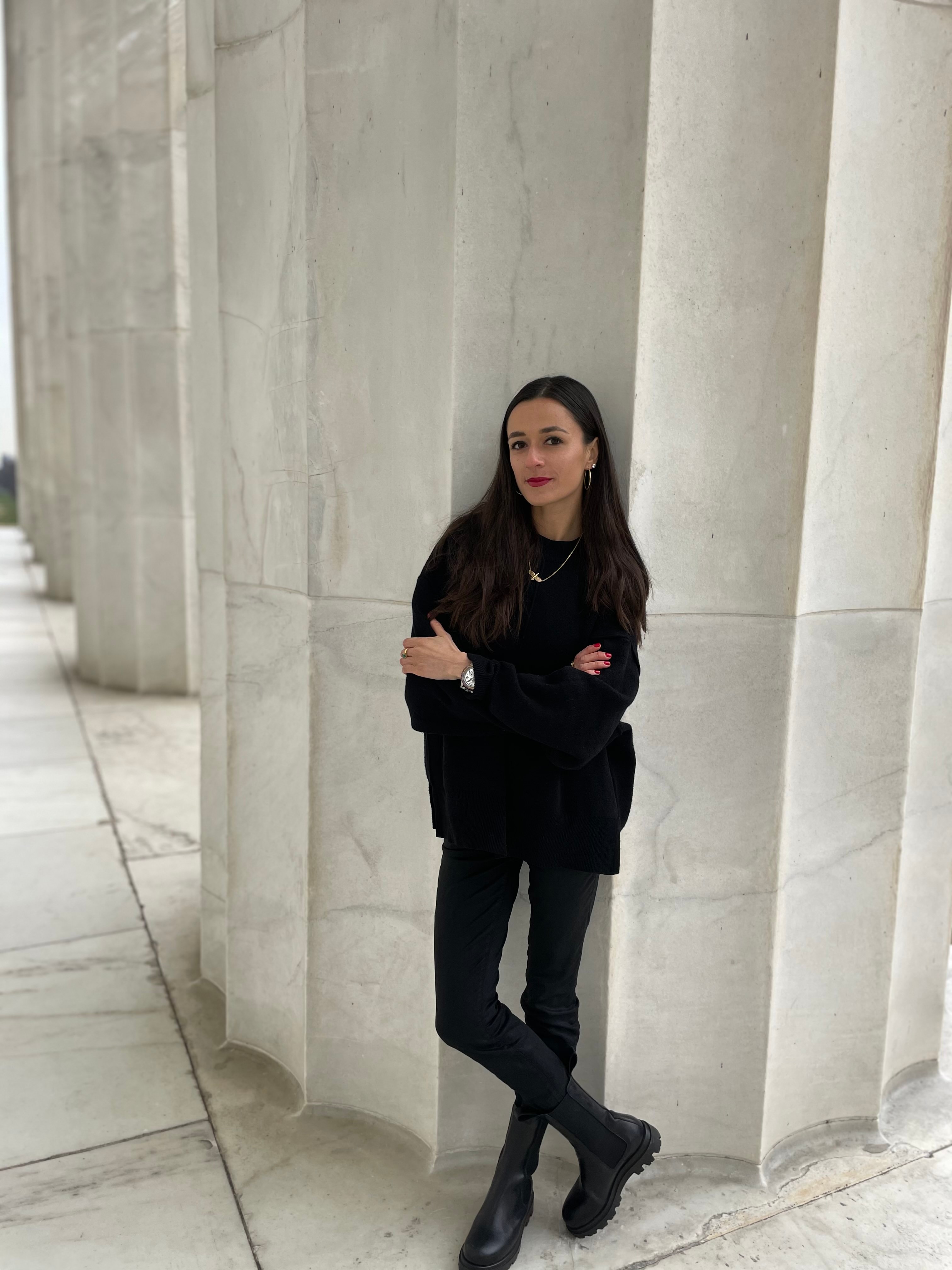 Suggest a Story:
 VoyageLA is built on recommendations from the community; it's how we uncover hidden gems, so if you or someone you know deserves recognition please let us know 
here.