Today we'd like to introduce you to Assael Leon.
Hi Assael, thanks for sharing your story with us. To start, maybe you can tell our readers some of your backstory.
I grew up playing soccer and always being a very sports-driven person but to me, it was never enough. I knew that I never had the skills to be a competitive athlete and earn a decent income to support my family. You see growing up things weren't easy for my parents.
They came from El Salvador to work two jobs a day, earning $3 an hour, to make sure that my siblings and I could live the American Dream.
Seeing my parents work hard, struggle, and never fail to provide for the family has always been my biggest source of motivation.
I still remember the look in their eyes when we were invited to family parties but we couldn't make it because they had to work…
I remember the look in my mother's eyes every day and I knew that I had to make a change to improve my family. But these were the moments that instilled growth in me. Nothing was ever given to my family, we had to earn our way to success.
I also knew that college was not for me and I decided to disobey my parents and take the path less traveled…
I started my first job at McDonald's serving cheeseburgers and chicken nuggets. I was miserable and every day I kept fighting this weird feeling of helplessness that could only be cleansed with a new beginning.
After going from restaurant to restaurant job, I knew that I had to find something that could give me true purpose…… some meaning in life…
It was then that I realized that I've been working out all my life. Fitness and working out was like my favorite therapy. I started to think to myself….. what if I could show other people how to get in great shape?
That's when I finally decided to become a personal trainer at 18 years old.
I knew my age was a big disadvantage to getting hired at one of the best gyms in California but I did it anyways.
I started to search up the best gyms in California because I wanted to be around the best.
I wanted to associate myself with a better & smart environment to help level up my thinking and improve my family legacy.
Of course, Equinox was the first on the list…When I had my first interview in Equinox West Hollywood, I knew that I need something that was going to help me stand out… Something that was going to leave the hiring managers shocked about me…
I mean who would want to hire a Salvadorian, 18 years old, that is 5'7 and is barely getting started with personal training right? hahaha
So I decided to take a pitch binder where I talked about how I've grown my social media, made plenty of transformations for other clients, and how I'm the absolute best candidate…
In the next week, I was officially hired and signed five clients in my first month
I was becoming a star…
I managed to sign millionaire clients. The type of clients that drove Audi I8's Ferrari's and Porche's.
I was living the dream in some people's eyes but to me, it wasn't enough
I was always a big thinker. The type that always wanted more. I did not want to work for anyone, I wanted to be my own boss and run my own online business. Something that brought me true FREEDOM. After a few months, one of my first clients that I signed up in person saw my potential in sales and hired me a Sales Person for his Online Coaching Business.
My client was known for generating over $20 million dollars plus for E-commerce Empire and wanted me to sell his Coaching Business, I was stunned!
Within five months I became the top performer, left equinox, kept training a few millionaire clients on the side as a personal trainer and something happened again…
I felt like there was more to accomplish. I felt like it was time for me to step up and become my own boss.
Everything that I learned and experienced by working as a Sales Person with an 8-figure company I was able to take into launching my own online coaching business.
I quickly grew my fitness business and I decided one day that I wanted to share the secrets with the world.
I finally figured out my true purpose, my calling…
I wanted to show Personal Trainers that it's possible to grow an online fitness business.
I wanted to show them that they can escape working at a gym and have more time & freedom by taking their business online.
Alright, so let's dig a little deeper into the story – has it been an easy path overall and if not, what were the challenges you've had to overcome?
It has not been a smooth road at all. The biggest struggle for me is the fact that I started entrepreneurship at 18 years old and for a very long time, I've been misunderstood.
After high school, most kids start thinking about college, partying, and spending time with things and people that are short term but I've never been like this…
I've always been the type of person that was more focused on building a career than anything else. When all my friends were busy going to concerts, parties, etc… I stayed in building my business.
And sometimes it could even be the closest people around you who don't understand that as an entrepreneur you have to give up a lot.
Especially in this digital era that we live in now. Sometimes it can make some people feel like you have no life as an entrepreneur because you're so busy working on building an empire. What helps me is reminding myself that I have a vision that no one else should see nor understand, it's mine for a reason.
Thanks for sharing that. So, maybe next you can tell us a bit more about your business?
I run an online fitness coaching business called "The Perfect Trainer". Consider it a place where personal trainers can learn how to escape the in-person training and have more time & freedom by training people online.
Personal trainers have things mistaken. They feel like the best way to do something their passionate about is to train lots and lots of people in person but, the problem with that is the extensive hours, physical work, and the "burnt out" feeling that starts to occur after reaching a certain cap of clients.
Many personal trainers in a sense have been taught an old-school way of selling. They believe they should exchange their time for a "dollar amount" however our belief system is selling "results" not "time".
Because when you exchange your time for a "Dollar amount" as a personal trainer it makes people view you as a cheap coach, they can always go price shopping anywhere else, and they don't really see the value in it.
And don't let me mention all the other details on how clients will always show up late for sessions, reschedule, cancel at any time, etc…
This is where the power of online fitness coaching comes into play. There's a framework that we live by here called "The Perfect Trainer Framework" that revolves around three key pillars.
Marketing, Systems, and Sales.
To start with marketing, You see when it comes down to selling more clients for online fitness coaching, you need to make sure that you have a specific "niche" you want to target.
You need to transition into becoming a specialist on social media not a generalist. When you understand who to target then that's when you start creating eye-catching content on social media that gets people triggered to want to work with you.
Now, before you ever sell a client, you need to have a system to deliver amazing results. Now, most of the industry creates plans online using spreadsheets or google docs but that's the old-school way of doing things. Nowadays you need. To use a certain platform that creates an amazing experience because in this business, it's not about how many clients you get, it's about how many clients you keep long-term.
The last finishing puzzle is Sales. Now, most personal trainers, when getting started online, feel like they should build a website and sell cheap ebooks. But don't understand that in order for ebooks to be profitable require you to have millions of followers (AKA it is extremely difficult).
So we skip all the cheap programs and instead show personal trainers how to charge High Ticket for Online Fitness Coaching. It's a skill that I believe is missing in lots of personal trainers. The ability to take someone from hardly knowing you on social media to getting on a call with you and signing them up as a client is a High-Income Skill.
Just like the wolf of wall-street says; "If you learn how to sell, you'll never go broke" and here at The Perfect Trainer we do a lot of sales training to prepare online fitness coaches to become skilled CEOs and Entrepreneurs
and we all know some of the most successful entrepreneurs of this decade all have 1 skill in common… "SALES"
What were you like growing up?
I was always very outgoing, loved watching and playing soccer. I was always very close with my two brothers.
I have two brothers who are twins and 1 sister. I am the youngest of four and growing up, I always looked up to my two older brothers because they were always in this constant flow of always working hard to be able to provide for the family.
Growing up, I remember how much time our family always spent together. It's something that my parents instilled in us. Well, I specifically remember eating a lot of my mother's homemade pupusas! They're the absolute best Salvadorian food in the world (:
My family and I have a strong bond. A strong bond that is difficult to break.
When you go through tough times together and come out of it together, it's special.
Contact Info: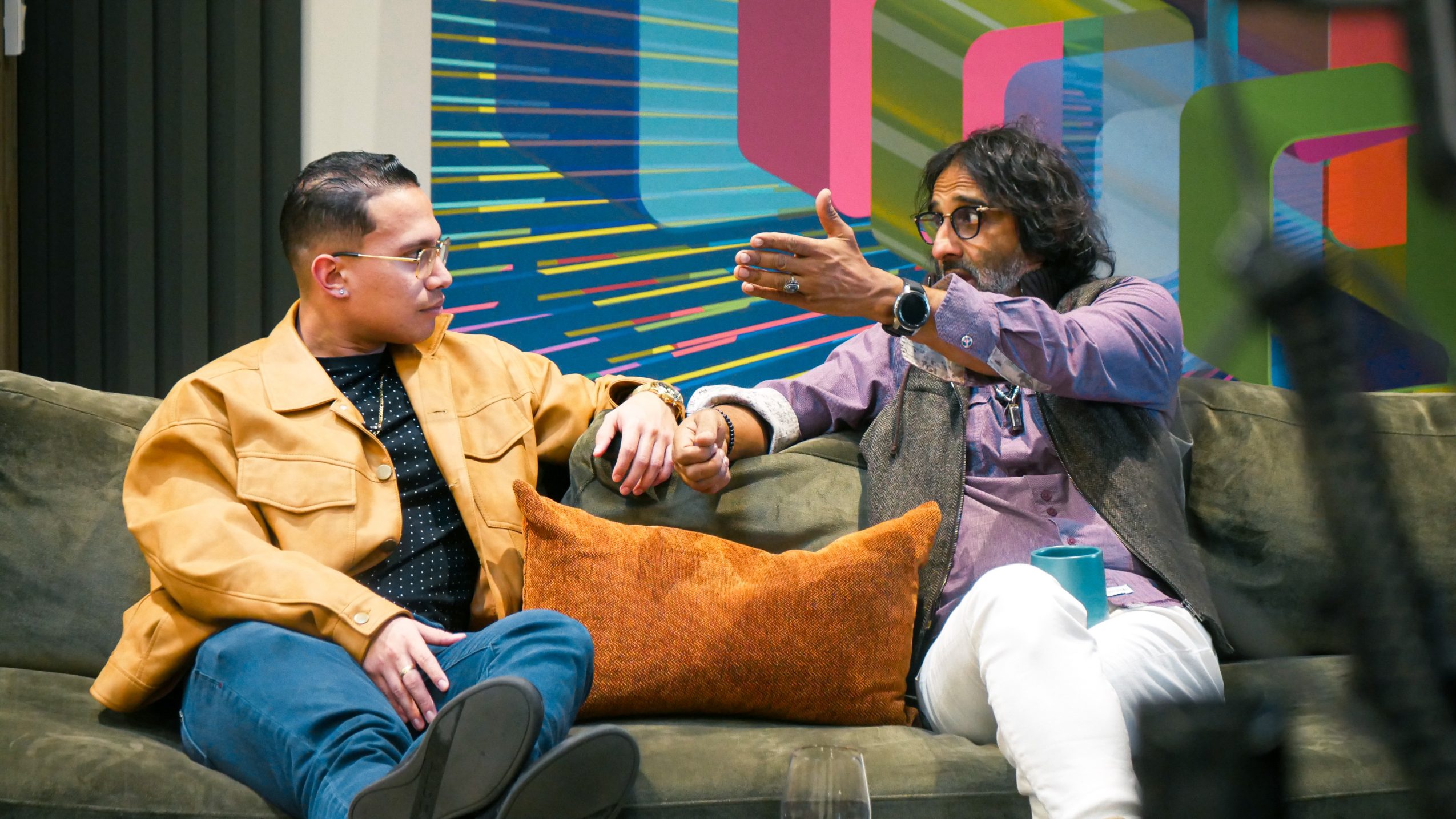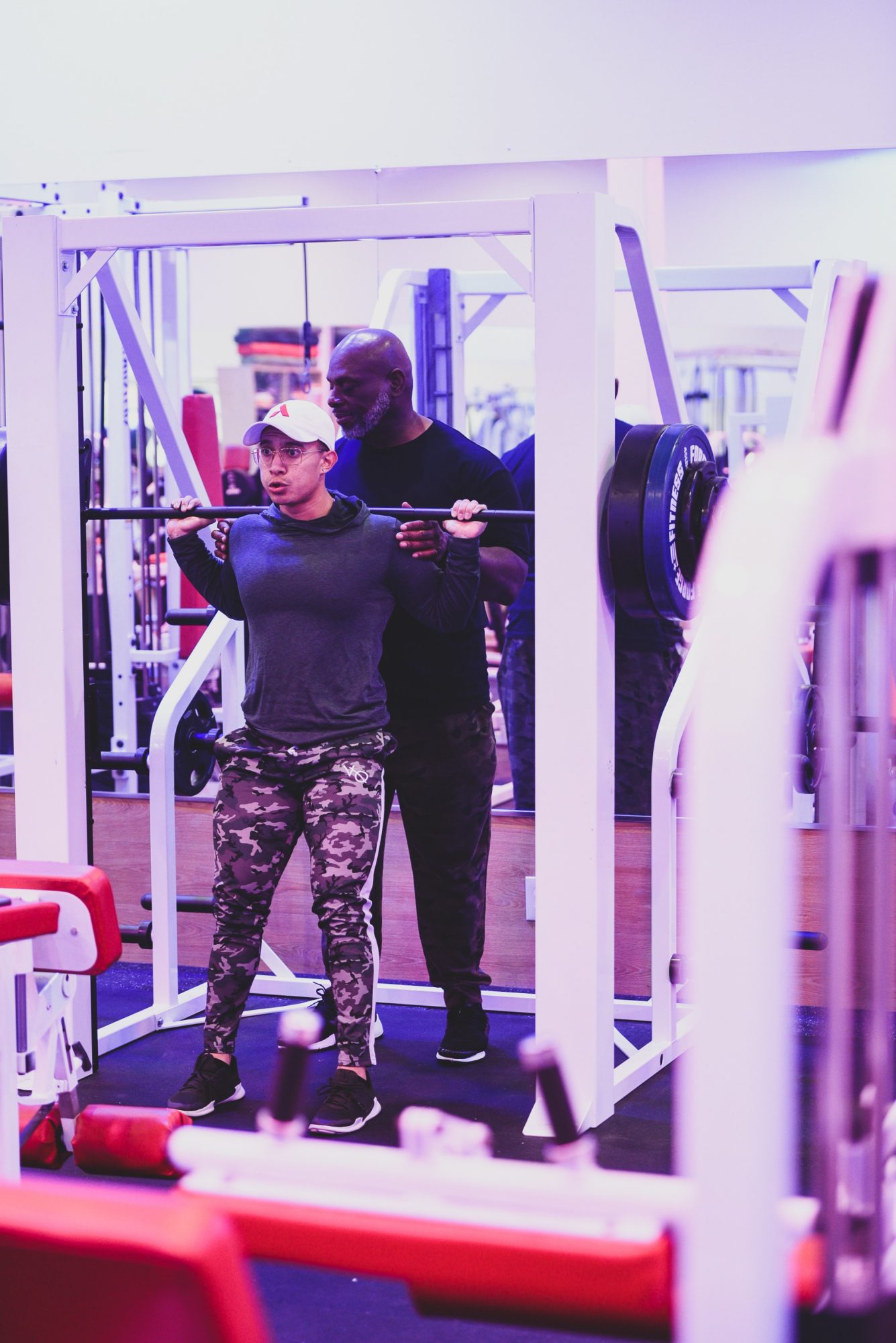 Image Credits
Ruben Vintkona
Suggest a Story:
 VoyageLA is built on recommendations from the community; it's how we uncover hidden gems, so if you or someone you know deserves recognition please let us know 
here.