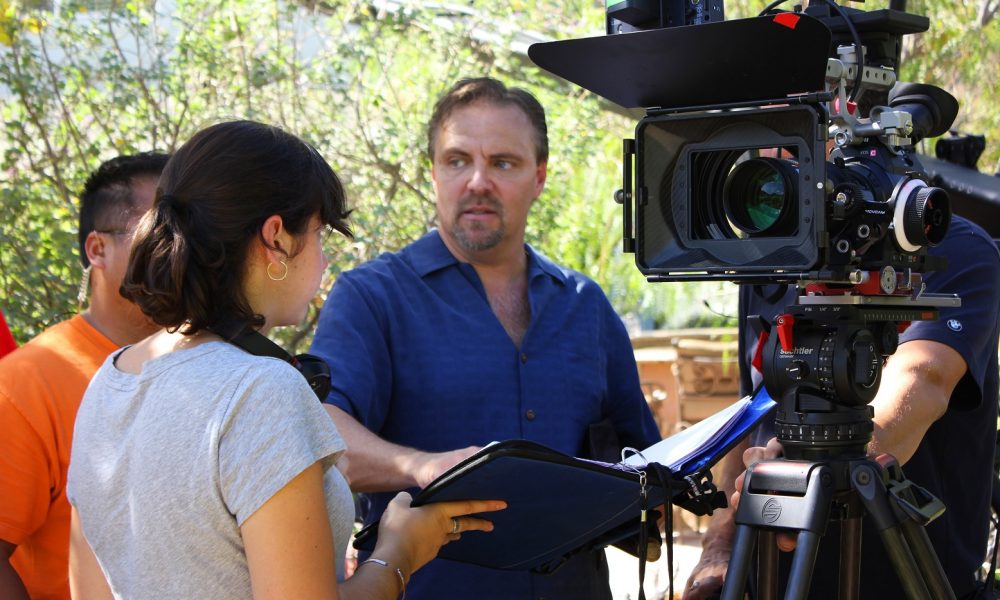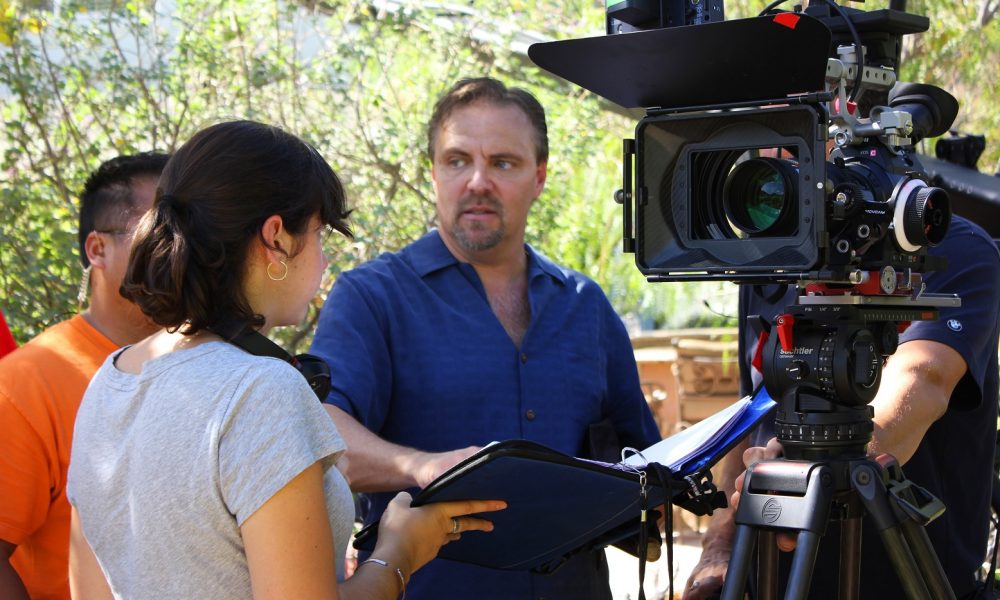 Hi Michael, we'd love for you to start by introducing yourself.
I've always had three passions in life, being an entertainer, an entrepreneur, and directing/producing. As an entertainer, I've always enjoyed singing. I can remember back when I was nine years old singing along to 45 vinyl records in my bedroom and entertaining my family. Eventually, that led to a career in entertainment allowing me to make a living at it for most of my life. As a singer, dancer, actor, I starred in Broadway shows all over the country and eventually also worked on TV and Film projects. Career highlights include singing as a soloist on The Lawrence Welk Show in Branson, MO with the original Lawrence Welk TV stars and a 20-piece orchestra; singing live as a soloist on the national broadcast of the Jerry Lewis Stars Across America Muscular Dystrophy Telethon; tap dancing with Gregory Hines in the feature film Tap; dancing with Brooke Shields in an episode of her sitcom "Suddenly Susan," and working with Academy Award-winner Spike Jonze in the FatBoy Slim music video "Praise You." Because of the video's worldwide success, I also got to perform live at the MTV Music Video Awards in New York, and the video won three of the four awards we were nominated for, www.MichaelGier.com
As an entrepreneur, I've started a number of business. The two most successful were real estate and a water truck business. I was starring in a show in Los Angeles at the time and had a lot of spare time during the day so I decided to get into real estate investing. That led to a successful business building spec homes in three states that I'd have built to sell. In addition, my wife and I owned a dozen rental properties throughout the US. During this same time, I also started a water truck business by purchasing a 2500-gallon commercial truck and hiring a driver to send out to construction sites to keep dirt from flying around. That business allowed me to net an extra $300 a day while performing at night and running the real estate business.
Although I continue to work as an actor in TV and film projects, in 2009 I also decided to create a video/film production company. Since that time, I've directed/produced hundreds of TV commercials, corporate videos, films, and documentary projects, www.GierProductions.com My current film project is a documentary I produced/directed called "Wounded Heroes" being released March 5th, 2021, about Veterans, Post-Traumatic Stress (PTS), the 20+ per day suicide rate, and the many alternative treatments and programs available that give anyone battling Post-Traumatic Stress their lives back by actually healing the wound of PTS. The documentary features life-changing options that give HOPE, and will literally save lives, www.WoundedHeroesDocumentary.com.
Alright, so let's dig a little deeper into the story – has it been an easy path overall and if not, what were the challenges you've had to overcome?
There are always ups and downs in life whether business or personal. During the difficult times I've experienced, I've always been able to keep it positive. If I get down, it usually only lasts a day and so I've learned to let myself take that day, because the next day I'm always ready to conquer the world again. If there's an obstacle, I don't ever let it stop me; I always look for or created a way to get around the obstacle. And if that doesn't work, I keep looking at other options until I find a way to make it work.
Appreciate you sharing that. What should we know about Gier Productions, LLC?
Gier Productions is a full-service global video and film production company. Although we're located in Southern California, we have clients all over the world, www.GierProductions.com. Our corporate division specializes in helping companies attract and convert new clients, helping them to generate a predictable flow of new customers to increase sales, grow their profits, and become the business leaders in their market. Our film division produces short films, feature films, and documentary projects. Nothing is more powerful than film to present a message and impact the lives of others and so we're now working with large companies, foundations, non-profits, etc. that sponsor projects we produce that are thought-provoking, educational, and have a positive influence on the lives of others, addressing social issues that are relevant in society today. Working in partnership, they're able to pick one of the projects we have available or they pick a subject they're passionate about. They cover the cost of production, get the recognition for funding the project, and the public gets a film that has a positive impact on their lives, www.gierproductions.com/sponsorship.
If you had to, what characteristic of yours would you give the most credit to?
I was an average student and I never went to college. My success came from hard work and a drive to succeed. I didn't wait for anyone to hand me anything or for something to drop in my lap. I believe every person can live the life of their dreams if they're willing to put in the work needed to become a success. I've never let people discourage me or tell me I couldn't accomplish something, but I've had many people try. I've had many ups and downs; periods when I made a lot of money and periods when I lost everything but I always picked myself up and never let circumstances stop me from moving forward. Success is a person who fails, learns from their mistakes, and then picks themselves up and perseveres on. This is a great quote I recently read, "Don't be afraid to start over again. This time, you're not starting from scratch, you're starting from experience."
Contact Info:
Suggest a Story:
 VoyageLA is built on recommendations from the community; it's how we uncover hidden gems, so if you or someone you know deserves recognition please let us know 
here.