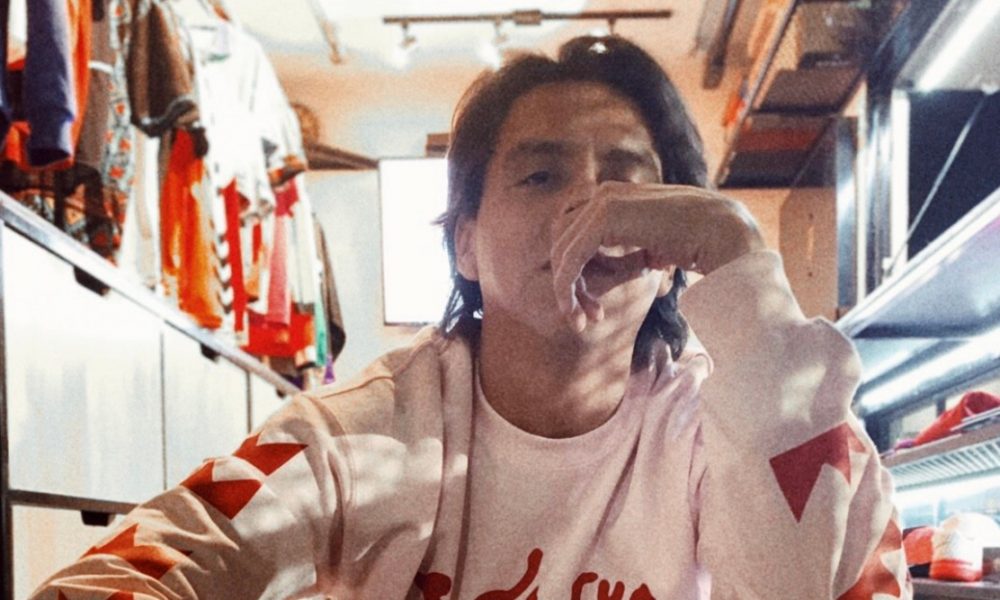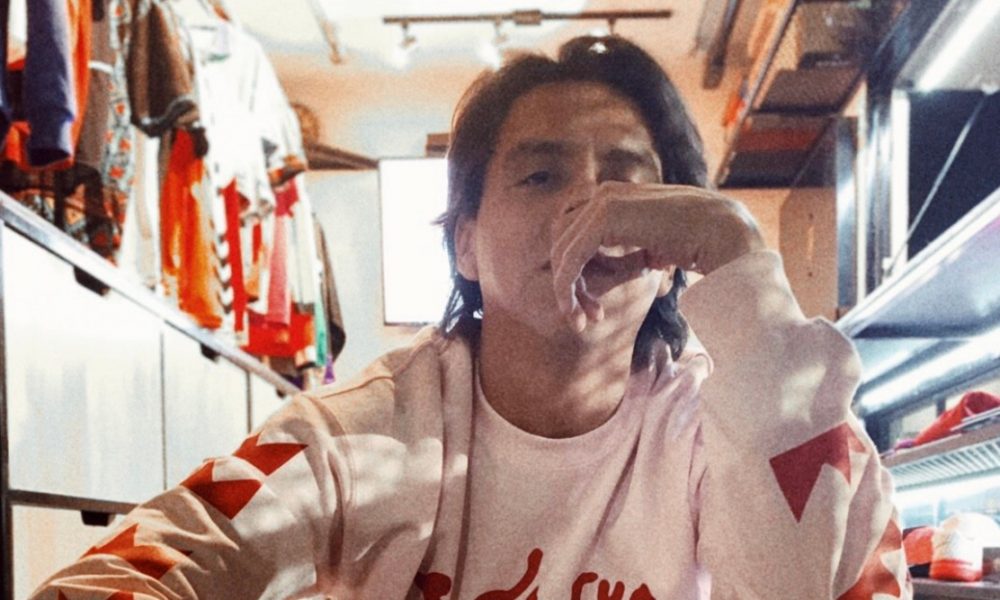 Today we'd like to introduce you to Anthony Magana.
Hi Anthony, thanks for joining us today. We'd love for you to start by introducing yourself.
The idea for The Football Boutique came from my personal struggle and success as an entrepreneur. Coincidentally it coincided with the end of a very long, expensive and strenuous lawsuit. I started a soccer streetwear brand in 2016. At the time, I was working as a mortgage consultant during the day and coaching youth soccer in the evenings. Although I enjoyed working at a bank and helping people purchase their homes, soccer is what I've always loved. After about a year of trying to juggle three professions, one had to give. I knew my performance at the bank and soccer field were suffering and although the brand was gaining momentum, I knew it needed more time and energy to really take off. I wasn't going to stop coaching, I loved it too much and it had been the one constant in my life. So, either the bank job or the soccer brand had to go. I'd be lying if I said it was an easy decision or it wasn't scary. Ultimately, I decided to walk away from a well-paying job with great benefits and stability, to pursue no guaranteed income and the uncertainty of a soccer streetwear brand. The ability to focus on the brand really took it to the next level. Within a year, professional footballers both domestically and internationally were wearing the brand. We were getting orders from Europe and South America initially, then Asia, Africa and Australia!
We started sponsoring athletes and even made it onto Little Big Shots on NBC. I got to meet some of my childhood heroes and they were wearing my brand! Unfortunately, the success came with its fair share of obstacles, both internally and externally. I didn't know it at the time, but these obstacles would help mold my next venture. We started receiving multiple cease and desist letters from various brands claiming they owned right to the name we were using. We consulted with a few lawyers, and the advice was unanimous, "I wouldn't worry about it" and it made sense, "If multiple entities are claiming the right to a name, does anyone own it?" We decided to push forward and the brand continued to grow. Players from Manchester United, the US women's national team, world champion freestylers and the top street soccer players were wearing my brand. It was during this time we decided to buy an 8 ft. x 12 ft. trailer and convert it into a mobile store. I got the inspiration from a shipping container turned pop-up shop at a local mall. We were a week into the build out of our trailer/mobile store when we were served with a lawsuit. It was from the least creative brand of the group that sent us to cease and desist letters. So, we lawyered up and made the decision to fight the lawsuit. Naively, we thought it would be over quick and could keep the costs reasonable.

Quick life lesson, lawyers have no incentive to end lawsuits quickly and/or keep the costs reasonable. The decision to fight the lawsuit would test me mentally, spiritually and financially. It would test my creativity and motivation. Not only as an entrepreneur, but also as a son, as a friend, and as a fiancé. It put me in a dark place, unable to enjoy my blessings. I fought hard for over a year, looking for different avenues and resources to keep fighting. Clinging on to something, I poured my blood, sweat and tears into it. Those closest to me noticed my change, they were able to see past the facade. The lawsuit had taken its toll on me and the stress had spilled over into my personal life and coaching. Over a year and half into the lawsuit, with no end in sight and triple the legal fees initially projected, I reluctantly decided to settle. Another life lesson, lawsuits are not about who's right or wrong, most lawsuits never make it in front of a judge. It was during that period of deciding to settle and the lawyers drawing up the paperwork that I was lying in bed. Another sleepless night wondering "What was next?" "Was there any way to salvage what I had worked so hard to build?" I had asked myself those same questions for months, but it wasn't until that night that it hit me. I was well aware of other soccer streetwear brands, "our competitors" if you will. I was a fan of what they were doing and supported when I could. I viewed them as peers and not the competition. We were all in this together as small soccer brands. I knew their struggles, I knew the market and that would help launch The Football Boutique. A collection of small soccer brands under one roof!

The trailer/mobile shop was nearly complete and it was perfect for this next venture! Those next few days transformed me back to the motivated, creative and optimistic person I once was. I signed the settlement papers and didn't look back. I started reaching out to the brands I thought would be receptive to the idea and got a positive response. I also reached out to artists and anyone who had unique soccer-related merchandise. I wanted to provide a platform for anyone trying to make it as an entrepreneur. I also decided to go it alone, no business partners, no investors. Another life lesson. If you could do it alone do it! At least initially or until you have real leverage. Investors come with strings, and business partners almost never work out, whether it's a best friend or family. Refer to Biggies 7th commandment. The Football Boutique officially launched in early 2020, two months later COVID hit. Nearly a year later, and perhaps one of the most difficult times for small businesses, I'm blessed to be here and helping my fellow entrepreneurs. We've added multiple brands and artists and are looking forward to what the future holds.
We all face challenges, but looking back would you describe it as a relatively smooth road?
Definitely not. From lawsuits to strained personal relationships. It has been anything but smooth.
As you know, we're big fans of The Football Boutique. For our readers who might not be as familiar what can you tell them about the brand?
We are a small soccer shop or football boutique dedicated to providing a platform for small soccer brands and artists. These brands and artists have a hard time getting into large retailers. In most cases, their only platforms are the ones they own and operate. With social media, there's an oversaturation problem, and if no one knows about your website, no one is going to it. We own a mobile trailer that serves as a pop-up shop and we set up at various events, providing these brands and artists exposure they otherwise wouldn't have.
We'd love to hear about how you think about risk taking?
I believe you have to take risks if you want to do something you really love. Whether it's a relatively small risk like submitting a college application or a relatively big one like quitting your job and changing careers, there is a difference between reckless risks and calculated risks though. I've taken many risks, some small and some big. Some reckless and some calculated. Some have worked out and others have not. The best example I have of a big and calculated risk that worked out was deciding to leave my bank job to start a small business. Calculated because I could afford to fail. If the small business didn't work out, I was gonna be ok. I owned a home, I had some money saved, and I didn't have the responsibility of kids and/or a family. The best example I have of a small and reckless risk that didn't work out was selling all of my Tesla and Square stock earlier this year. Small because it took only the click of a mouse. Reckless because I didn't fully assess the situation. Actually not wanting to take the risk cost me.
Contact Info:
Suggest a Story:
 VoyageLA is built on recommendations from the community; it's how we uncover hidden gems, so if you or someone you know deserves recognition please let us know 
here.