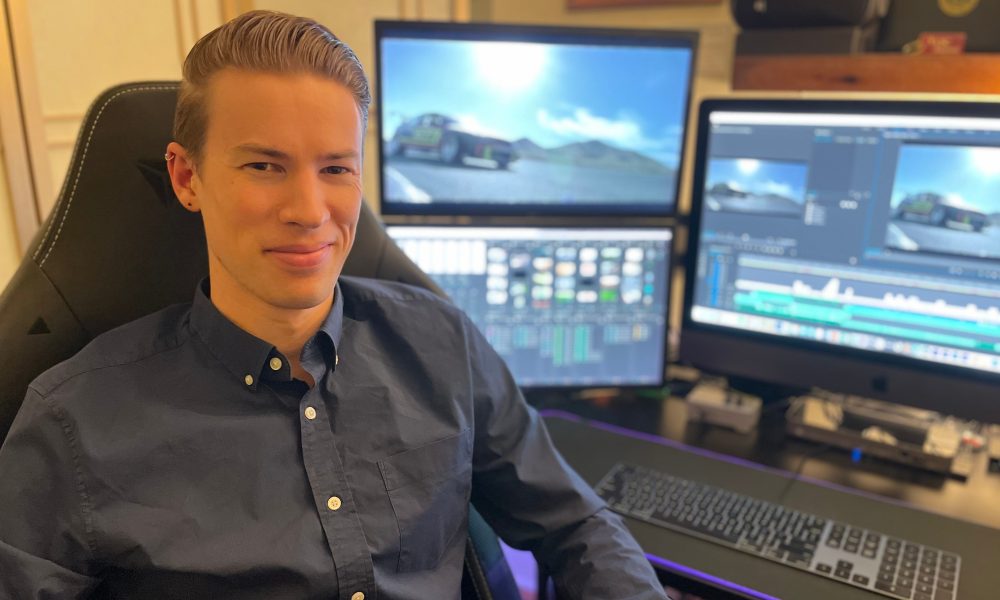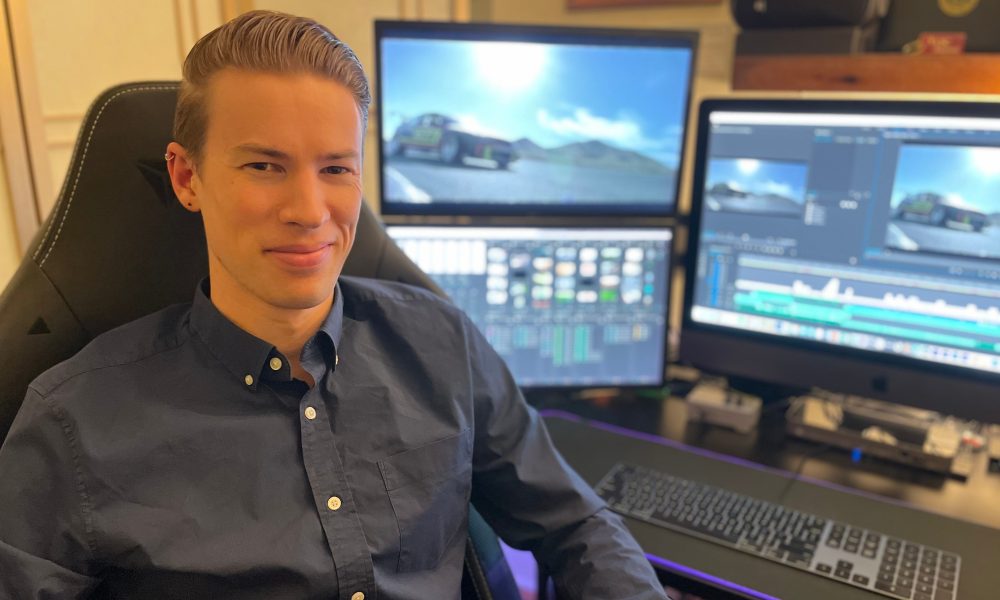 Today we'd like to introduce you to Tucker Hampson.
Hi Tucker, please kick things off for us with an introduction to yourself and your story.
Starting a career in film and television actually began as somewhat of an accident for me. For years I had been working towards becoming a young adult science fiction novelist, going so far as to publish my first book and begin searching for agents. It was only due to a stroke of good luck that I enrolled in a cross-listed documentary film class in my final semester of college. I quickly realized that I had mistakenly entered the final advanced course in the major, with little basic instruction and high expectations centered around a capstone film. I had no idea what I was doing or even how to turn on the camera we were given but decided to grit my teeth and learn how to make a film myself.
For three weeks, I worked around the clock learning by doing. My college cross country coach, a professional Sky Runner and good friend of mine consented to let me make a short documentary about his surprise win of the Monte Blanc 80k in the Swiss Alps. I spent every day following him everywhere, camera in hand, and even jerry rigging my 2010 Prius to follow him on runs. I worked harder during that one class than the rest of my four years of college combined, staying late into the night in the editing bays. However, a growing comprehension was dawning on me. Not only did I love making films, but editing was where the magic happened for me. This was far more exciting than writing. I could see the story materializing before my eyes and instinctively knew how I wanted to shape it and craft it. By the end of the class, I was hooked. I decided it was time for a career change.
I was able to secure an internship at Rocky Mountain PBS out of college, but I had trouble breaking into a paid role. I also couldn't find work on anything besides documentary and commercial work, and I had my sights set on live action. After a year of working in the Denver industry as a PA and still having little success making my way into a full-time post-production role, I made a wild swing at the four top film schools in the country. By some stroke of good fortune, I got into University of Southern California's Film and Television MFA program. Leaving behind my now fiancé, family, and friends, I made the trip out to LA and began learning how to become a filmmaker in earnest.
I quickly realized I had much less experience than almost everyone else in the program, and I was one of only a handful of editors in a sea of writer-directors. I made it my mission to edit as many of their short films as I could and to pick up everything I could learn along the way. By the end of three years, I had nearly two-dozen films under my belt, including several out of school features, and had been awarded the Annenberg endowed scholarship in Editing. I thought I was on a fast track towards becoming a Hollywood editor in no time.
In the last few weeks of my program, the pandemic arrived. All the opportunities and jobs dried up. Hollywood ground to a sudden halt. I quickly had to adapt from looking for a post-production foot in the door to taking whatever odd gig I could to pay rent. For a full year, I spent my days on a plethora of job sites, going through countless dead-end interviews and hiring processes. It was only thanks to my USC connections that I had any work at all, and even then it was few and far between. By Christmas, I wasn't even working in film anymore but doing data entry for an Esports company part-time. I had no idea how to move forward or whether I would remain in the industry.
January 2021, everything turned around. It was as if all the momentum of the last year had abruptly shifted, and film was back in a big way. I was heavily booked on projects to the point of turning them away, including several feature documentaries and commercials. Within just a few months, I had finally landed what I had been dreaming of since going to grad school, an assistant editor position at BRON Digital on a new animated tv series. I have no idea where the jobs will take me or where I will be in a six months, but I am fully enjoying the ride and incredibly grateful for the many wonderful projects and people I have had the pleasure of working with.
Would you say it's been a smooth road, and if not what are some of the biggest challenges you've faced along the way?
As a white male, I fully recognize that my path into the industry has been far smoother than it could have been. I'm also incredibly grateful for the support I have received along the way from friends and family. That said, film is a highly competitive industry that attracts all manner of characters. In the past year alone, I've had to constantly hold true to myself and push back against many a director or producer who tried to pull the wool over my eyes and convince me that "this is how the industry works." That's included having to walk out of several jobs that wouldn't enforce adequate COVID protections, accepting jobs only to find out the description was wrong or dramatically underpaid, and at one point coming close to a legal battle in order to receive pay for five months of work owed. It's also been incredibly stressful and difficult to bounce between dozens of short, underpaid gigs, often relying on savings to get through long periods of unemployment. Again, it could have been a lot worse, and I'm incredibly grateful to be working consistently and have the support that I do, but that's not to say that the path has been sunshine and daisies all the way!
Thanks – so what else should our readers know about your work and what you're currently focused on?
I have always been a storyteller, first as a writer and now in post-production in film and television. Although I am first and foremost an editor, I also do a fair amount of assistant editing work and am comfortable flowing between the roles. I am most attracted to fantasy and science fiction that focuses on the human conditions of isolation, loss, and survival, and I pride myself on an aggressive, experiential editing style. I also have a strong background in sound design and put a great deal of care into not only the visual presentation but the dialogue and sound effects as well. I've had the opportunity to learn from some of the best editors and sound designers in Hollywood, and I think some of that has rubbed off on me a little bit. I also think one of my key strengths is not only a strong storytelling background but the tech-savvy to back it up. I've long been interested in video games, computers, and machinery, and my particular blend of technical skills and fix it attitude have propelled me into a number of exciting projects.
We'd love to hear about how you think about risk taking?
I think a balanced approach to risk is vital to this industry. Many a time, a job has come along that I have little information on, don't know the team or even the name of the project, and I have to make a decision whether to take it. In some cases, jumping in and accepting has landed me some of my best gigs, and other times, it has been a huge mistake. That goes for when I'm on the job as well. I work hard to impress and take initiative with my work, and while that is generally appreciated, it can be taken poorly as well. In the end, I think you have to trust your gut. Taking risks doesn't always pan out, but if you don't, you are often left wondering what could have been, and that's no way to live life!
Contact Info:
Suggest a Story:
 VoyageLA is built on recommendations from the community; it's how we uncover hidden gems, so if you or someone you know deserves recognition please let us know 
here.