Today we'd like to introduce you to Selena Vidya.
Hi Selena, thanks for sharing your story with us. To start, maybe you can tell our readers some of your backstory.
Growing up, I spent the majority of my younger life moving with my family — both within the US and overseas to Europe for a spell. I was always "the new kid" so acclimating to change, quickly finding my footing, getting used to new people and environments, and learning about different people/cultures are things I carry with me from that period of time. I also grew up working on film/TV sets so anything in that space felt natural to me.
When I was younger, I wanted to be three things. An actress (or touring musician depending on the era), a writer, and an "inventor." I'd spend my days filming weird stuff, writing wherever about whatever I could, and pretending I was creating futuristic products by sticking random things to my vacuum. I just came across footage of me 'vlogging' back in 1999 and felt second-hand embarrassment for myself.
All this to say — I've always had it in me to create and build, and I've never had it in me to live a typical life. I'm very unsettled with things always being the same and no room for growth. Waking up, working M-F 9-5, having a weekend, then starting it all over again felt suffocating and I knew it wasn't for me. I thrived in the unpredictable.
When I was fairly new to my career in digital marketing/SEO, I was working close to 50-55 hours a week between the office and work I took home, physically and mentally exhausted, and had no fuel leftover to pursue my career in writing/acting. I was burned TF out.
Around the same time, I moved to LA and was finally in the mecca of entertainment — surrounded by like-minded, creative individuals working hard to make their dreams come true. I finally felt "home." I took all the frustration and long hours and decided to take a chance on channeling that effort into my own business. I'm very much grateful for everyone I worked with and learned from over the start of my career. I learned so much so fast, and they were always willing to share their knowledge and help when projects got tough. There's no doubt they were part of why I felt the confidence to work for myself and eventually got there.
In 2014 I launched my digital marketing agency, Orthris and never looked back. This allowed me to have a choice in the businesses I worked with, build strong relationships with clients, and also pursue my entertainment career here in LA. Many thanks to peers and friends who believed in me enough to refer work to us or bring us in on projects as we found our footing.
Fast forward, and Orthris is turning 9 next year! I spend my time between managing the agency, building my acting/writing career the usual route (auditioning/writing where I can) and the not-so-usual route (just finished shooting a short film I created named technoLAYER and have a podcast named PermissionLESS), growing my CBD brand 'hello amber', and other endeavors with partners in the Web3 and coaching spaces.
All to say — I'm very fulfilled and grateful to be able to spend my time the way I do. The constant change and uncertainty I grew up with made this a bit easier to pursue. The kid version of me would be so proud.
Alright, so let's dig a little deeper into the story – has it been an easy path overall and if not, what were the challenges you've had to overcome?
You know that drawing going around of the straight line (expectation) and squiggly line (reality)? It's been like the Nürburgring over here. I feel like I've chosen two paths that are extremely difficult and challenging – building businesses and pursuing an entertainment career. At times, both can feel like you're in the middle of the ocean with no life raft, on an out-of-control rollercoaster, but also in the coziest hammock enjoying the fruits of your labor and feeling inspired af to see what you're working on come to life.
I could talk about this all day, but besides the minor challenges I've experienced — with relationships, confidence, getting used to the dry spells and business cycles, uncertainty, having deals get real close and fall through, etc. — mental health has been front and center for me. I touched on this earlier, but burnout is a real problem for me. I didn't have brakes for a long time. At some point, I found the emergency brake, then moved to regular ones so the slowdown wasn't so drastic. When you couple that with anxiety and not wanting to fail, it's an unhealthy recipe for all balance going out the window. My biggest challenges have been with pacing myself, trusting myself, and taking care of myself.
And also… doing all this while dealing with ADHD has forced me to restructure how I approach my time and focus in a way that *works* for me, which has been a fun challenge… but a challenge nonetheless. I've taken a lot of the burnout and self-care issues I was experiencing and channeled that into products like a self-guided journal (inner dialogue) and planner (the MAP planner) to help others.
Alright, so let's switch gears a bit and talk business. What should we know about your work?
Whew. A couple of things.
I (and my agency, Orthris.com) specialize in digital strategy with a focus on SEO and content. We help businesses grow their online traffic and revenue by uncovering opportunities through data and creativity. A large focus for us are e-commerce brands and publishers.
The PermissionLESS Podcast (can be found anywhere podcasts live — permissionless.com) hosts conversations with guests that will shift your perspective on entrepreneurship, creativity and living a permissionless life. I really thrive on helping others create a reality and/or business they love by sharing/showing what's possible but also being candid about challenges along the way.
The short film I mentioned earlier (technoLAYER.film) is where I'm letting my creativity thrive right now as we're finishing post-production.
What I'm most known for (or, at least this is what everyone tells me about myself) is I'm great with marrying creativity, data and process together. Clients tell me I'm fantastic at creating order out of chaos, so we'll go with that. Lol.
What I'm most proud of? Somehow making it this far in my journey while maintaining optimism and positivity that I'll achieve what I'm setting out to do — and having others share that I've inspired them to take a big leap in work or life through my podcast, writing, or sharing my experiences.
Working for yourself and living with that uncertainty can really wear you down at times but I wouldn't trade it for the world.
Alright so before we go can you talk to us a bit about how people can work with you, collaborate with you or support you?
For digital marketing strategy: Orthris.com Podcast: Permissionless.com
Keep up with my film: technolayer.film
Personal site for coaching/acting/writing inquiries: selenavidya.com
Twitter / IG: @selenavidya
If you'd like to collaborate or work together, hit me up and let's chat!
Contact Info: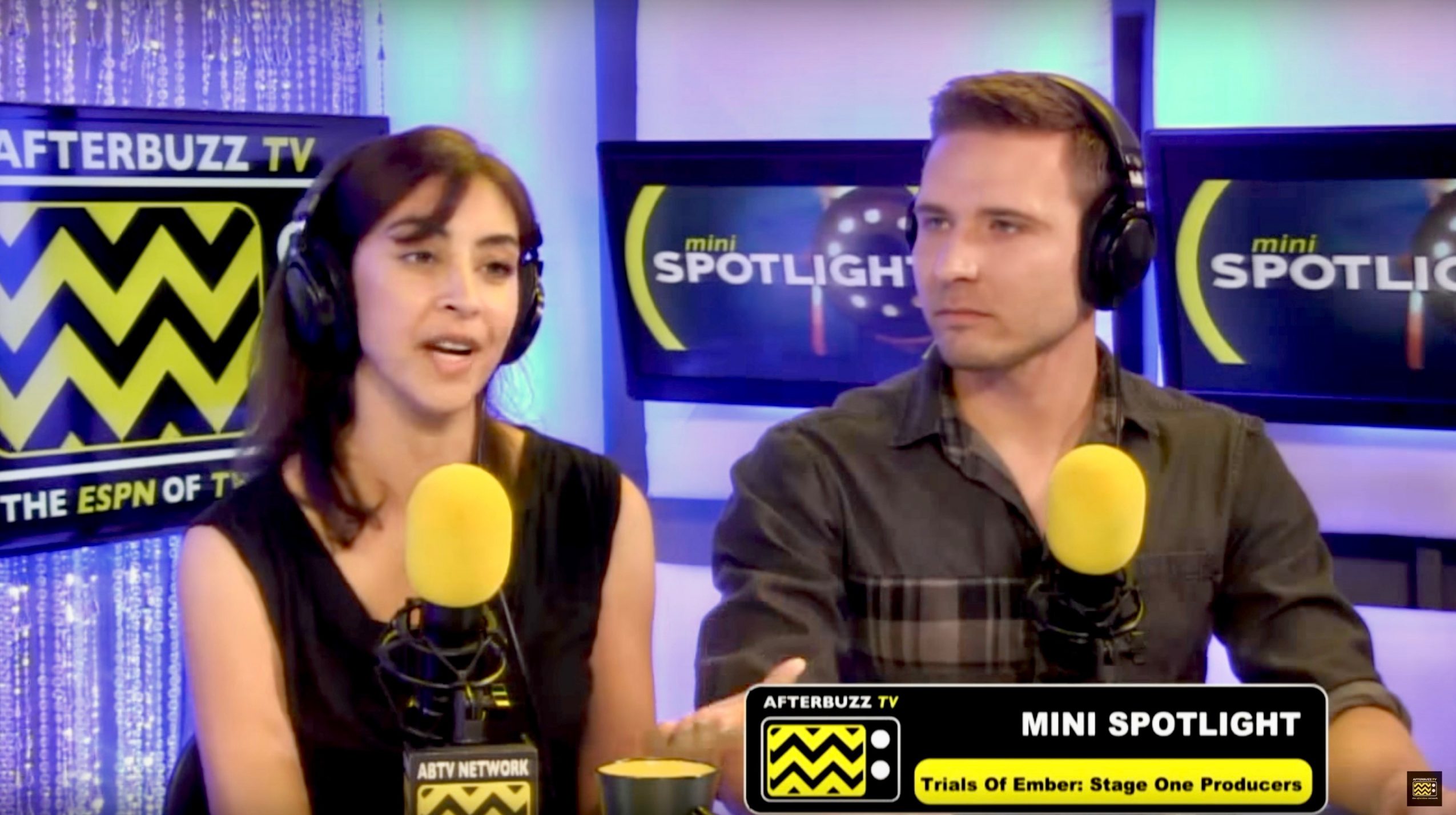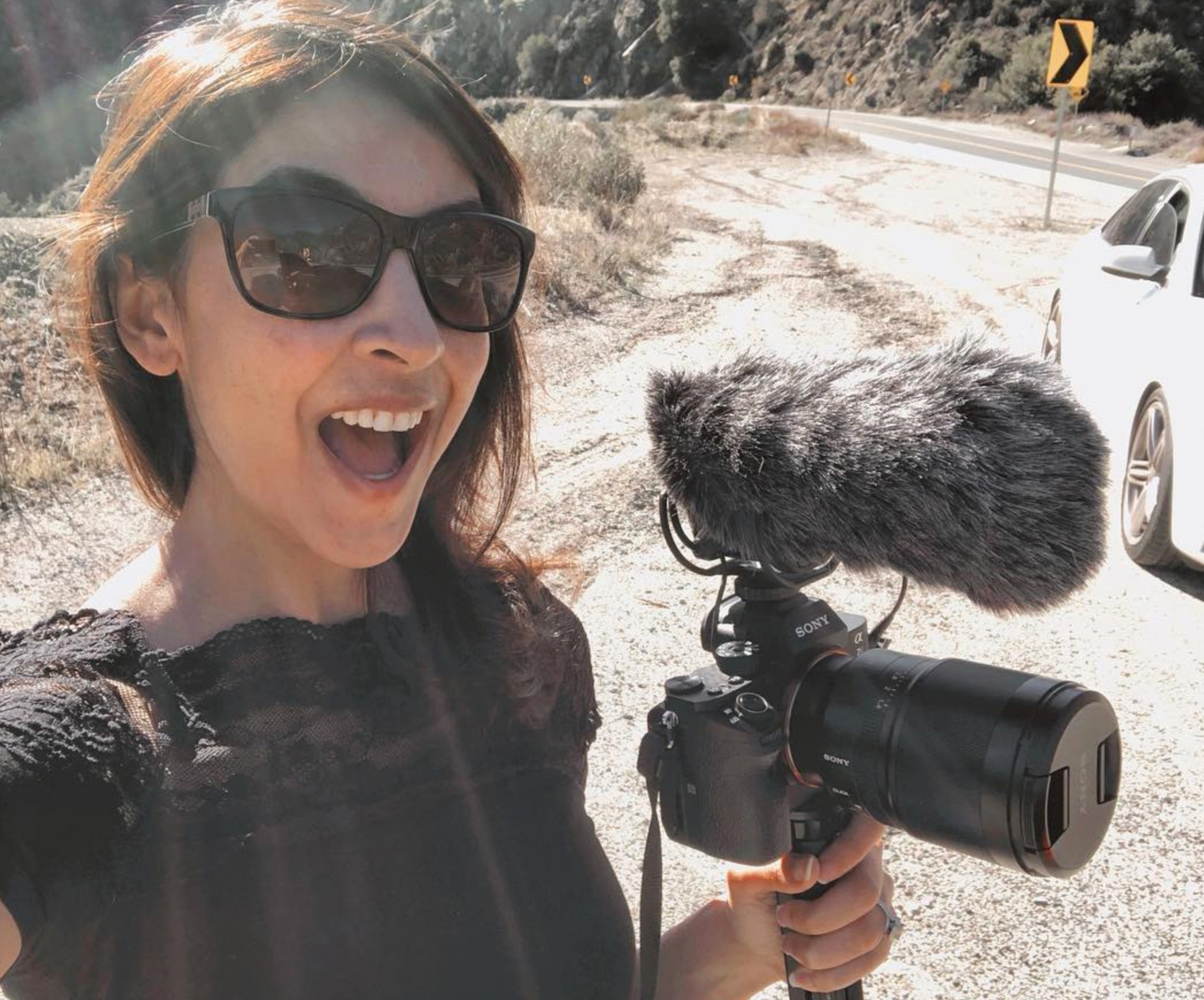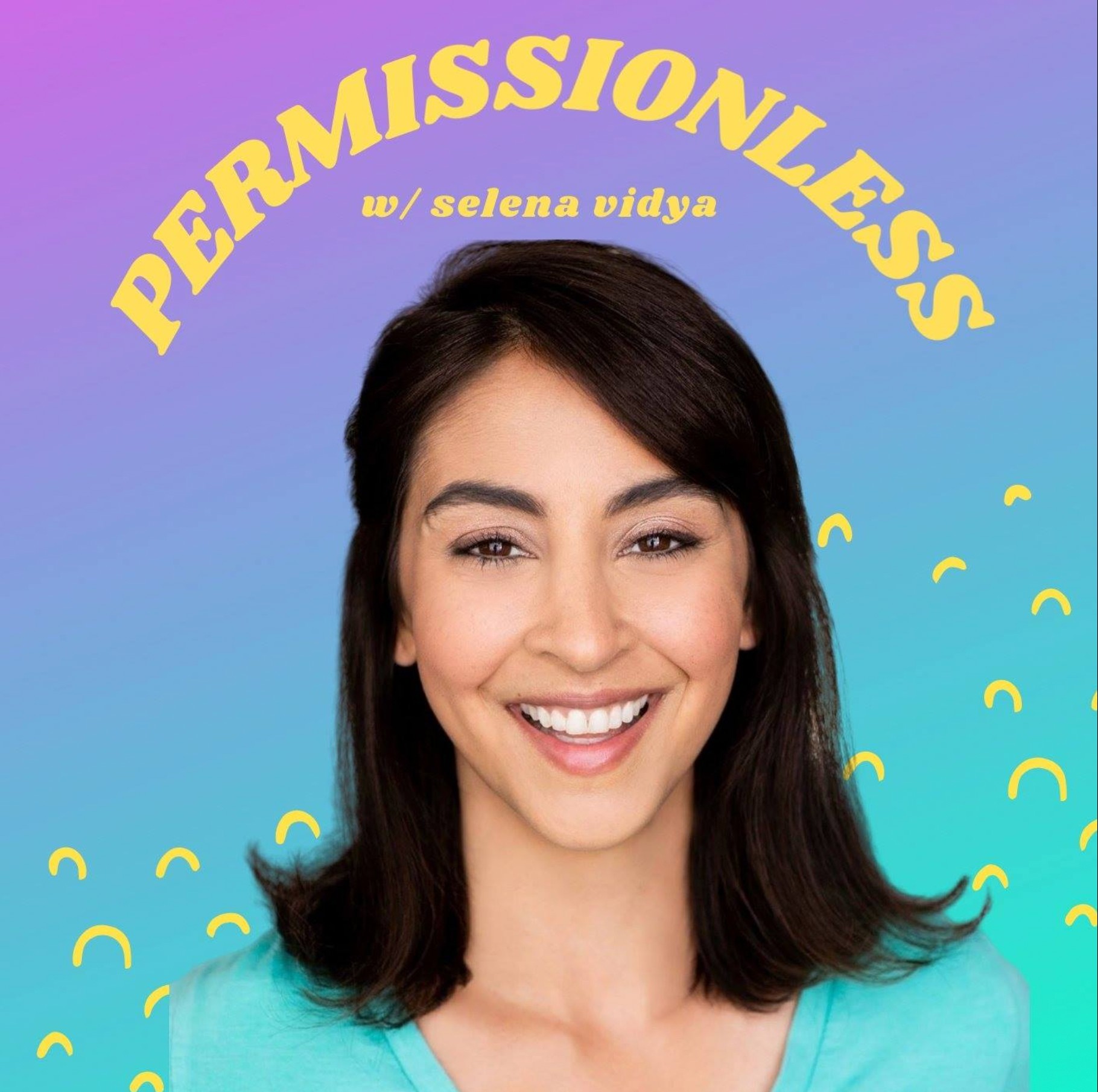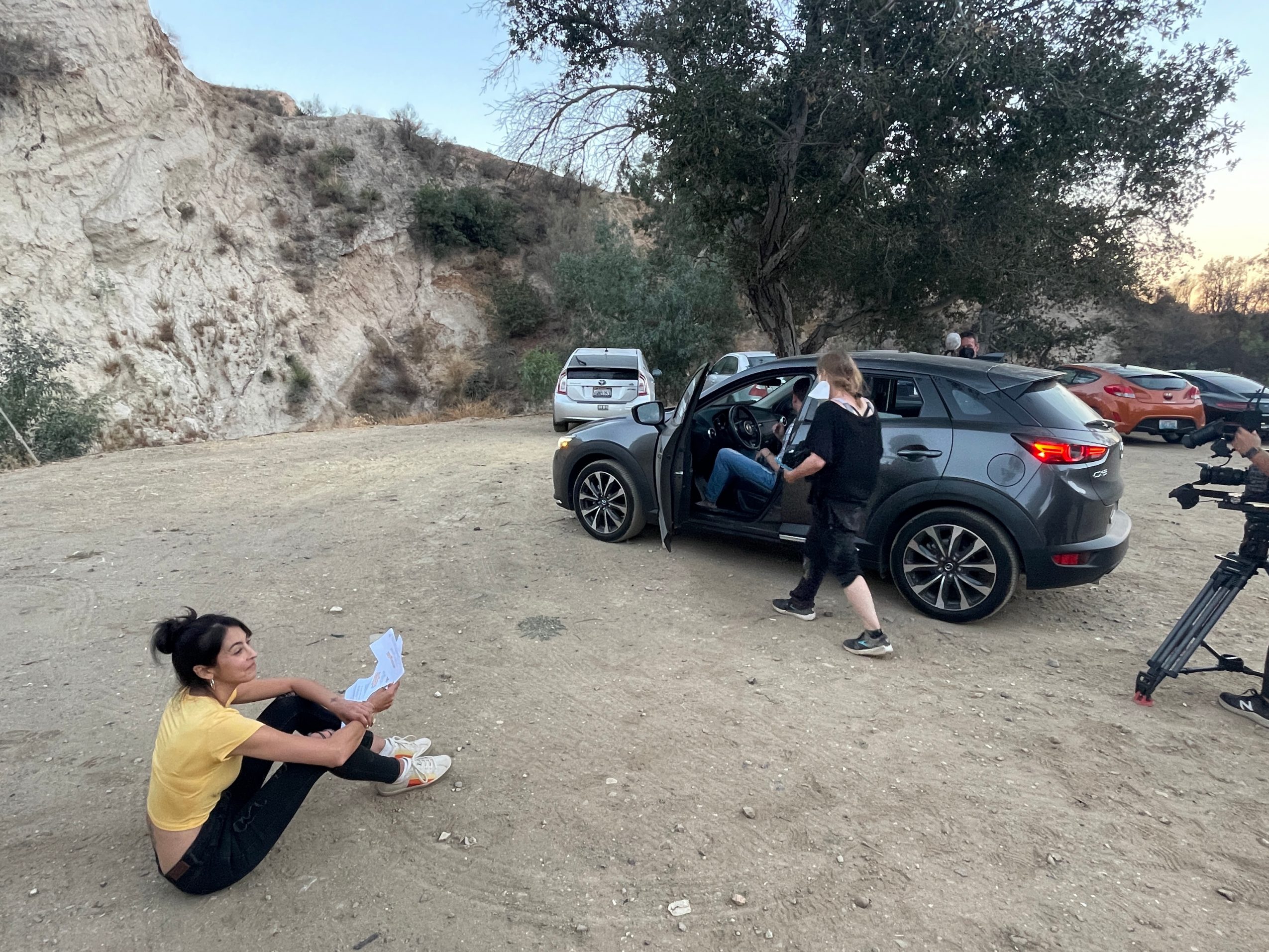 Image Credits
Joanna Degeneres, AK Lechner
Suggest a Story:
 VoyageLA is built on recommendations from the community; it's how we uncover hidden gems, so if you or someone you know deserves recognition please let us know 
here.