Today we'd like to introduce you to Sara Gutierrez.
Hi Sara, we'd love for you to start by introducing yourself.
My culinary adventure began in 2009 when I attended Le Cordon Bleu in Pasadena. In order to complete my studies, I had decided to venture out of California and headed to Big Bend National Park in Southwest Texas where I landed my first line cook position. My studies had originally been directed towards patisserie and baking in culinary school, but when I arrived at The Chisos Mountain Lodge, my interests shifted to the savory side of the kitchen. This is where I learned how to work both hot and cold sides of the restaurant and flourished. My Chef at the time had been an inspiration and gifted me my first Wusthof chef's knife, he had strongly advised me to keep striving as a savory chef as I held so much potential. After spending a year and a half out of state, I decided it was time to come back home and continue to feed my desire for cooking.
In October of 2011, I had big dreams of working in Beverly Hills at Thomas Kellar's Restaurant "Bouchon's Bistro". I was determined to get in and luckily began my four day stage in their prep kitchen. The restaurant was a dream, and after my first shift, I spent over two hours watching the line cooks during dinner service. I would go from one station to the next watching as they so carefully and swiftly prepared beautiful plates while orders were ringing in and expo was directing the whole movement. It was intimidating, exhilarating and full of what seemed to be controlled chaos. I knew this was where I wanted to be, but it was more than I had bargained for and my skills fell short of what was required. I left Bouchon's with a huge hit to my ego and self-confidence, I was embarrassed of my shortcomings and felt like a failure as a cook.
The next day, I received a phone call from another chef I had staged with and had been hired on at a quaint wine bar in Hollywood. The Mercantile Wine bar was located on Sunset Blvd and is no longer in business, but I loved my time there. This is where I would spend the next year learning all about cheese and charcuterie (which is a specialty of mine) seasonal farmers market produce, and classic French cuisine. Yet my hunger for knowledge kept urging me to move forward and search for a new place to grow. I had found another unique restaurant close to the wine bar which specialized in German food where I worked under the instruction of Chef Jamie Lauren. Her kitchen was a well-oiled machine where I was challenged to work with speed and efficiency, I struggled to keep up but found it very rewarding to be in a place that was held to a high standard. Sadly, my time there was short as the business was not doing well and my inner voice told me it was time to leave and find something more stable.
In the summer of 2012, I had become pregnant and knew I needed to find a place that would be able to take care of me and my baby. I applied at the University of Southern California and had little to no hope of receiving a call back; however, to my surprise, I had made it through and passed all requirements and tests. By August, I was a full-time employee with the University and a line cook at their fine dining restaurant on campus, Moreton Fig. This was my home for the next five and a half years, it was a bittersweet relationship with highs and lows but I learned a lot and cherish the experiences.
During the summers at the University, I would take time off to go explore and find temporary work so I could learn in different surroundings. There was this new popular restaurant that I had been to recently for a friend's birthday where we had the most lavish experience. I was dazzled by the open kitchen, the classy bar, and beautiful pastry case that looked like the Tiffany and Company of desserts. After another interview I had nearby at La Brea Bakery and Cafe (I declined their offer), I mustered up the courage to walk to the back kitchen door and find the head chef. Many of the cooks were surprised and laughed at my boldness but I was determined to speak with Chef Walter and beg for a chance to be in his kitchen. I was not greeted with enthusiasm but he could tell that I was persistent and wouldn't take no for an answer as I was willing to work for free. After a few minutes, he agreed to let me come in the following week to stage due to a team member who would be leaving. I was thrilled and overjoyed at the possibility of being a part of the team and awaited anxiously for the next week to come. I woke up that morning extra early as it was a 2-hour commute to my destination only to have very disappointing news when I walked through the door that I wouldn't be needed. I was angry, sad, disappointed and frustrated with his rejection and did not take it lightly. I sulked on the curb at Beverly Blvd thinking about my next move while tears of anger ran down cheeks when all suddenly my phone starts to ring with the next opportunity. I was asked to go in for an interview at a boutique catering company called Room Forty on the outskirts of Los Angeles. The next day I went in for my stage, and by the end of it, I was hired on. It was a small kitchen with big potential under the command of Chef Libry Darusman and jaw-dropping to say the least. Everything was made in house and every Wednesday chef would go to the Santa Monica farmers market to pick up fresh high-quality products for us to carefully take care of upon his return. The respect for food in this kitchen was immense and I was very sad to leave when the summer came to an end, but I left with a mountain of knowledge and memories to look back on.
During the Summer of 2017, I met my significant other, John. Our relationship grew strong and by the end of the year, he had asked me and my son to come live with him in the mountains. My career at the University had become stagnant and I felt like it was time to once again move forward. By January of 2018, we had moved to Crestline and I had started my employment at San Manuel Casino working at their steakhouse "The Pines". The restaurant was constantly busy and I enjoyed the team I was working with, but it didn't feel like the right place for me. I wanted to be closer to home and more importantly to have a personal experience with the guest. After five months, I put in my notice and became the Chef for a local historic inn based in Sky Forest.
The inn provided the personal guest experience I was looking for but didn't allow my creativity to run wild. I once again felt stuck and needed to find another outlet that would allow me to cook freely for those who enjoy good food. My food. As the summer of 2018 was coming to an end business started to slow down which meant fewer guests and less hours. In order to make up for the lost hours, John and I decided that taking on personal chef gigs would be a great source of extra income. My first event was a child's 5th birthday party in the park and all I was asked to do was make burgers and be sure that the food and chaffing dishes were hot and covered. To me, it was a piece of cake, but to the mother it was a huge help. I left that day feeling good about my decision and appreciated the one on one experience with the client. From that point on, I decided to keep going and pursued more gigs. It came to a point where my personal gigs were interfering with the Inn's schedule and I had to make a decision, dedicate my skills to the inn or go full freelance. It wasn't a difficult decision to make, but it sure was scary since I had no investors and very little money. We were starting from scratch, but I had immense support from John, and that was all I needed.
It's been three years since I've made the decision to be a personal chef and all I can say is that it was the best one I've ever made. We have experienced continuous growth since December 2018 and have had the pleasure of cooking for many monumental moments in our client's lives. Being a part of these functions is a personal experience and knowing that we have made an impact on individuals is a reward in itself. Clients have become close friends and our name is gaining a reputation that we have worked so hard for. We look forward to 2022 and the opportunities that will come with it.
We all face challenges, but looking back would you describe it as a relatively smooth road?
Being a business owner is always a rollercoaster. Some days are great and others, I find myself crying, wondering if I'm doing the right thing or making the right moves. In the beginning, I had some of my family members advising me not to take the leap of entrepreneurship and stick with corporate. It was infuriating because I so badly wanted them to support my decision, but I realized that in order to gain their support, I had to show them that I was serious. As we started out, some of our main struggles were finding clients, purchasing equipment, paying for storage to hold the equipment, finding refrigeration space for food, and finding ways to make it work in our very small kitchen space for preparation. Finding the proper commercial kitchen space is to expand our business is still the main struggle, but after many years of trials and errors, I have come to learn that the right space will make itself presentable at the right time.
Can you tell our readers more about what you do and what you think sets you apart from others?
I am a personal chef that provides in home chef services for any occasion. We specialize in seasonal California Fresh food with a nod to Mediterranean, Asian and Mexican inspiration. We specialize in building eye-catching grazing boards along with cheese and charcuterie for parties and as welcome boxes for vacation rentals in our mountain community. I am proud that we were able to thrive given the difficulties that has come since 2020, especially as a budding business. We have passed the three years hump which has been tough but not impossible. I believe what sets us apart from other chefs is that we aim to go above and beyond for our clients during the toughest of times. We do more than cook for our guests, we become a part of their event. Getting to know the family, having patience with little ones, giving our attention to the elders and showing respect, remembering what clients like and don't like, remembering what allergies they have, cleaning the kitchen to a T before leaving and sending tokens of gratitude as a thank you especially when we've been welcomed back. In the past, clients have expected us to cancel on them due to power outages and bad weather, but despite all the twists and turns of the unexpected, we still manage to show up and provide a carefully prepared meal for them and their loved ones.
What matters most to you?
High-quality products, trust and respect are very important to me. I wouldn't cook something for a client that I wouldn't put on my own table. Sourcing food from reputable vendors is extremely important just as much as how you handle it. My clients trust me with their food and I would never want to abuse that in order to save a buck or two. When cooking, I feel as though I have a relationship with whatever it is I'm making. I want to do the food justice and treat it with respect because it took time and energy for someone to grow and cultivate the product I'm using.
Contact Info:
Email: sara@toptownchef.com
Website: www.toptownchef.com
Instagram: @toptownchef
Facebook: @toptownchef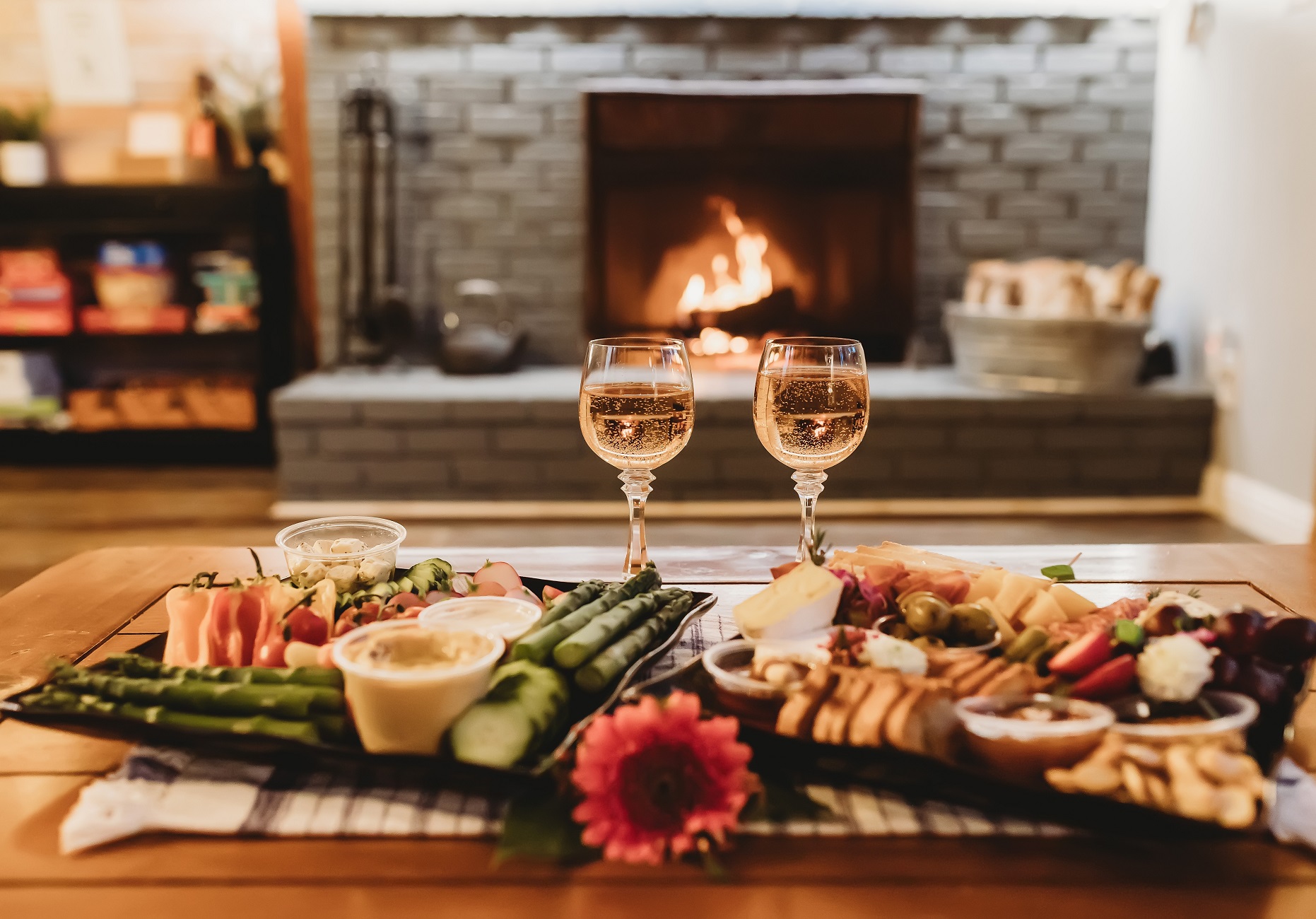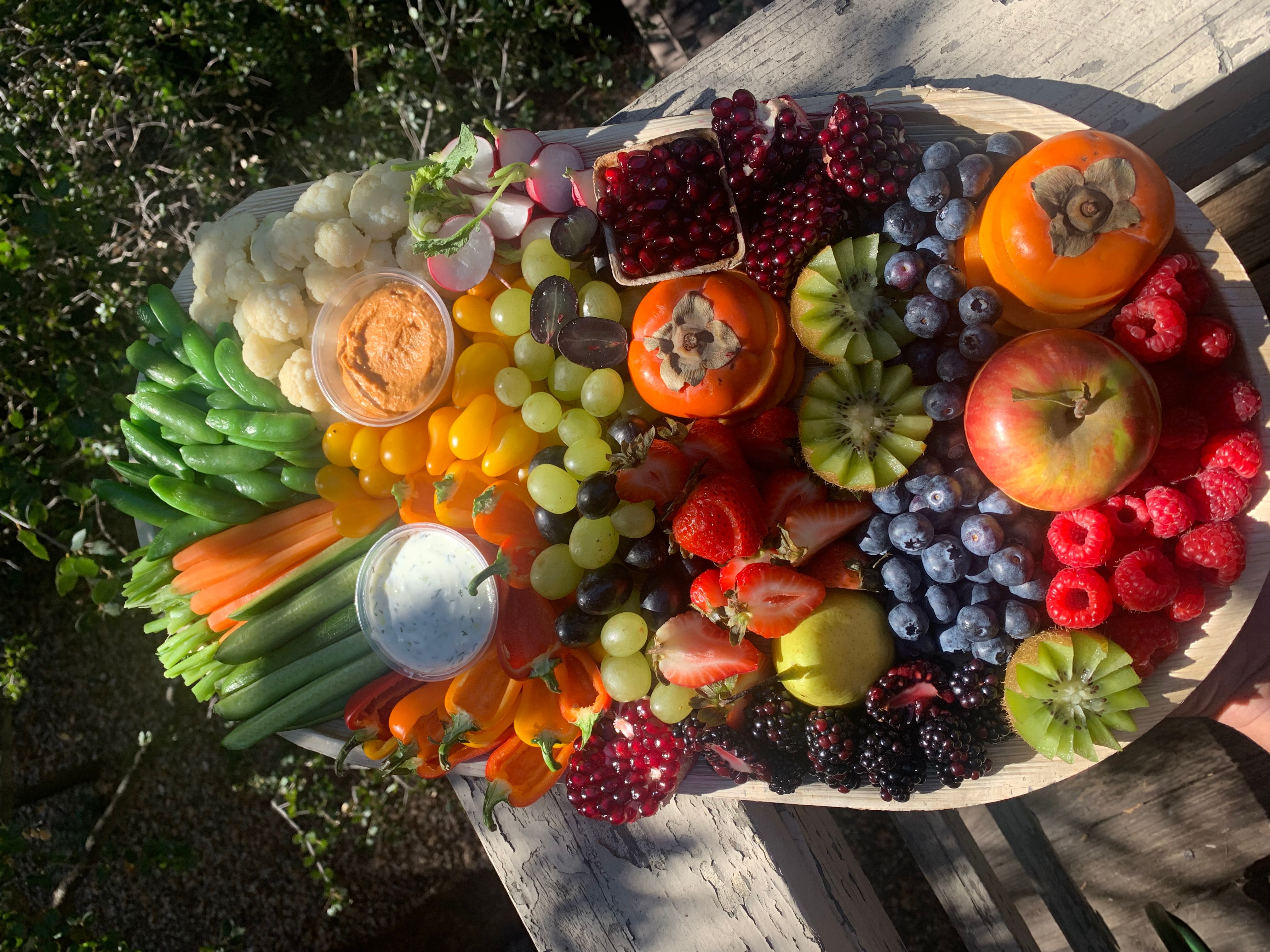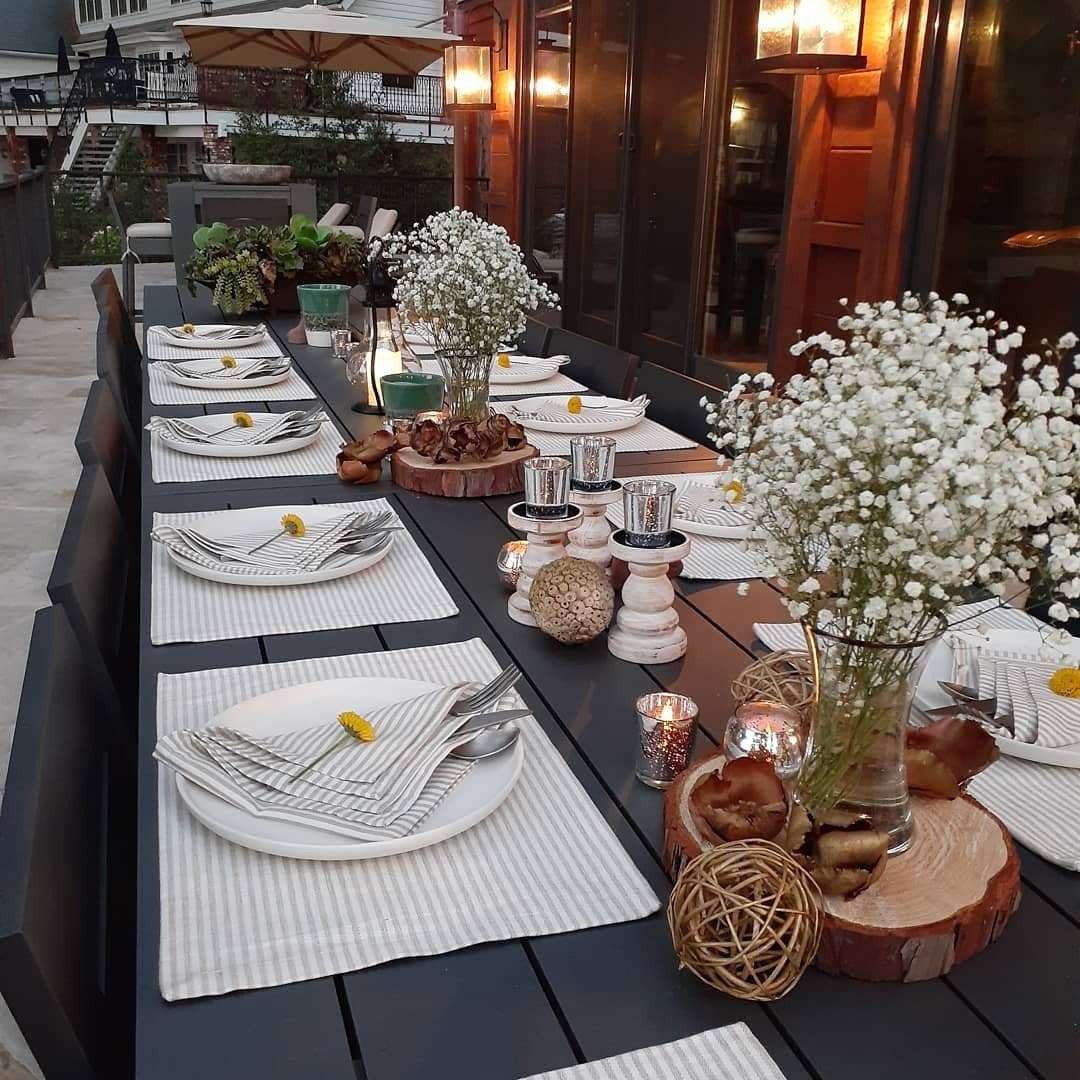 Image Credits:
Melissa Fe Chapman Photography
Suggest a Story:
 VoyageLA is built on recommendations from the community; it's how we uncover hidden gems, so if you or someone you know deserves recognition please let us know 
here.