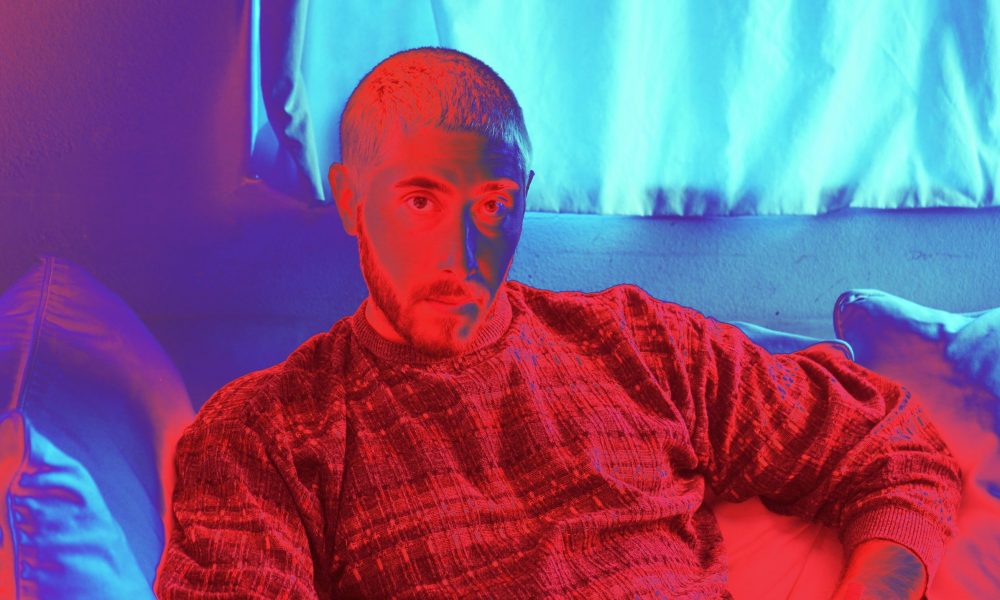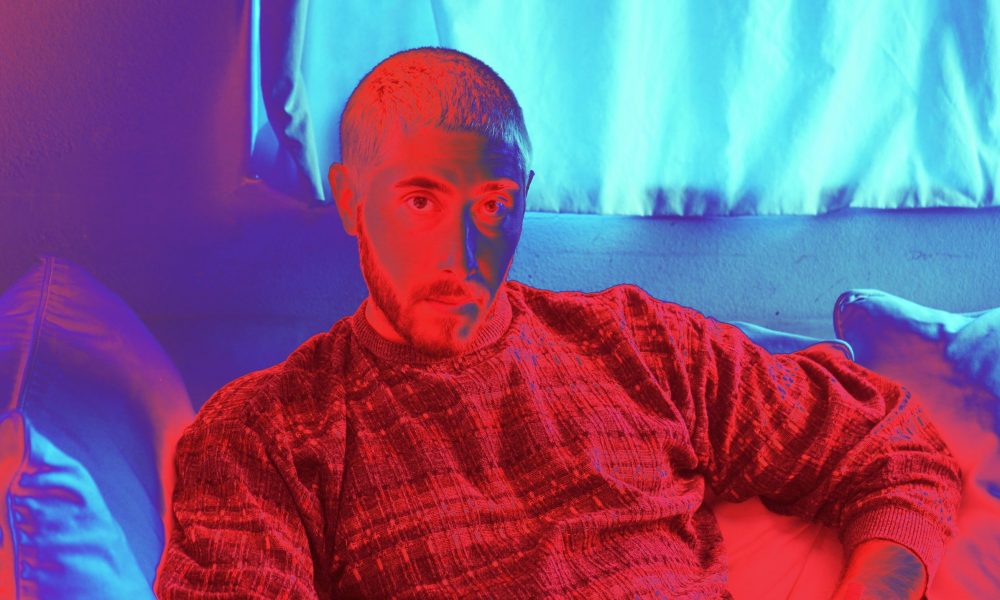 Today we'd like to introduce you to Rob Rice.
Alright, so thank you so much for sharing your story and insight with our readers. To kick things off, can you tell us a bit about how you got started?
I used to work as a scientist and now I work as an artist. I made this transition around 2015 – as the crises of meaning and meaning-making (that had always been with us) became visible to everyone. There's something significant about making that specific transition, then.
I left Science because I felt like fixing the brokenness in the world wasn't about answering questions but about generating consent to the solutions we already had. As well, head full of Donna Haraway and Bruno Latour, I couldn't ignore something that had organically been nagging me about the scientific process as it was actually lived – the aesthetics of empiricism, of the rational, were so easily marshaled and applied to paper over the socially constructed truths we stretched, for all kinds of sick incentives – namely money. (I had at that time been working at The Broad Institute at MIT, where money was abundant, after grad school at Tulane, where the scientists lived poor like monks and poets, underfunded but more faithfully committed to the human questions, the questions everyone is interested in – how does matter become imagination – instead of on the 10th floor in Kendall square, one above the Sackler center, where people's commitments were… less righteous).
Anyways, the point was, the world was collapsing on these terms, different denominations of rich people were leveraging the aesthetics of authority to package sleek false narratives – as the enlightenment has always been an aesthetic playbook for rationalization more than rationality – and so it felt like time to speak, to be an artist or a propagandist, and it felt like, well if the world falls apart and I never even did the thing I like… that'd be a pity.
So then I went to art school and I discovered an inverse but in many ways identical crisis. All meaning was socially constructed, it was not fashionable to be trying to pin something down, people were delighting in the chaotic mess. First I liked it, then I thought it was harmless and no one suffered much for it, but then it struck me that maybe us spinning our wheels was doing work, again, for the rich few who wanted the world to stay as it is. Maybe abstracting everything, rhetorisizing everything, fetishizing only calling things into doubt contributed to a futility myth about politics – nothing can be known well enough to act and so ought not to. And then there it was – the Broad studios on our campus, the Broad museum in our city – damn! This guy is everywhere! Maybe the upper classes are invested in art schools sucking up would be radicals and hamstringing them with post-structural ideas about the inherent slippage of meaning. The answer is always both – we had to depart from modernism, of course, but we can't stay here either – maybe now we should return and depart again. (Did you ever read Latour's "Why Has Critique Run out of Steam? From Matters of Fact to Matters of Concern"?)
Anyways, I'm now here, trying to define where I am, to sketch the outlines of this third place between art and science, within both, avoiding the issues with both. For now, that looks like being a filmmaker, one who imbibes the world (02) and breathes out film (C02) – I saw this because I have some friends who breathe film both in and out, and, well, I'm trying to illustrate that that's dangerous for your health (and your films). I'm trying to look at the world, look at the process of representing things on film, through the process of filming, how to counter-narratives through narrative, how to undo without reproducing what's been done, how to horizontalize and re-materialize the authorial process and make films together, for real.
Would you say it's been a smooth road, and if not what are some of the biggest challenges you've faced along the way?
I don't have any money! How does anyone make money!
The world is collapsing, everyone knows it and we have no coherent, collective politics to put that energy into. Everyone is lethargic from digital life, exhausted from treading water, no matter who you ask they can tell you the game is rigged, AND YET the game continues! What the heck? As the Rev. Jesse Jackson says, "Let's change this situation!"
More immediately, I think that the most difficult thing I'm working against right now is the arbitrary self-presentation, the Artist, that's expected of me in some grown-up could-lead-to-funding type situations. I'm working on not immediately having an attitude that says, "C'mon this is all ridiculous, no?" People don't like that, they're like, "Ah. This is our whole world, so…no?"
Thanks – so what else should our readers know about your work and what you're currently focused on?
Obligatory Plug: My first feature, Way Out Ahead of Us, just premiered at FIDMarseille – it was a truly beautiful experience, the culmination of many, many years of collective work, and I am heartbroken in a good way that we did this together. It was produced by Matt Porterfield, me, Rui Xu and Mark Staggs, photographed by Alexey Kurbatov, and stars Tracy Staggs, Nikki DeParis, and Mark Staggs. The film will be traveling around the festival world for a bit and then be available sometime next year, keep your eyes peeled for that – and check out the trailer, etc. today!
My work is about finding out and filling out a third space. It's often called "hybrid" – somewhere between fiction and non-fiction. However, excitingly, and because of all the beautiful filmmakers who have done this work before me, in recent years, artist's films that come from the Documentary tradition have reclaimed this word as a site of experience, while Fiction-tradition oriented films have become a vehicle for the message. There's a kind of inversion there that I believe probably represents or is in response to the larger social crises of meaning, and so it's an exciting time to try to put your name in the hat and contribute some kind of perspective, do some untangling or at least rendering of the knot. IDK how to say it, but there's excitement in the air.
I am in the transition phase into new projects, having been processing Way Out.. for so long and then now it finally walking on its own, I am an empty nester, it's time to find something else to live for. I have three features in the works at different scales, and I am inching toward each. I'll say briefly about one – Ponderosa, a terrifying Bunuellian comedy about white, right-wing ideological reproduction and some cathartic ways we could sabotage it – it's exciting to me because it's completely unhinged and directly provocative. Sometimes I wonder in independent filmmaking, the real kind, the kind that is financed outside any structure that would oversee the content and that flies under the radar, why we aren't being more directly confrontational. I feel a kind of self-censorship like we're so desperate for entry into a soul-sucking system that, as a projection and courtesy to them, we leave our own souls out of the equation. I am trying not to do that! I am trying to blow up the world, this country especially, and forge one we'll like better.
We'd love to hear about any fond memories you have from when you were growing up?
The woods.
Pricing:
Ponderosa – 700k
Arcadia – 300k
Business Landscape – 60k
Contact Info: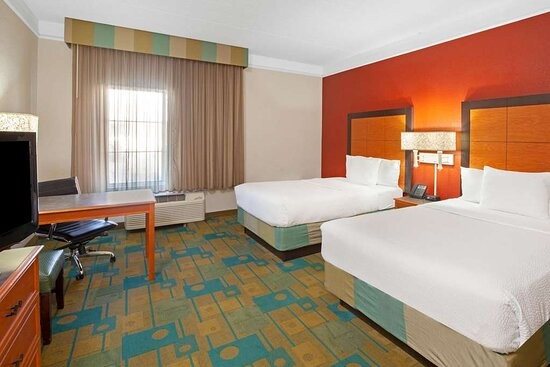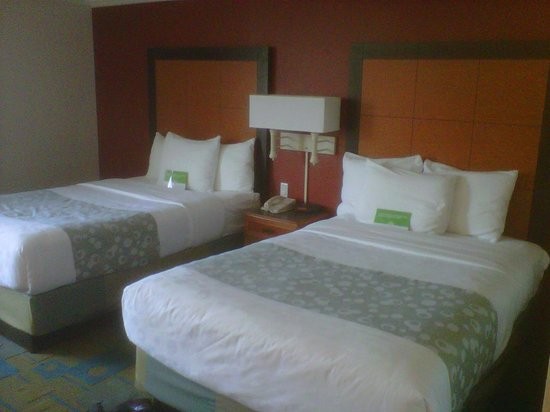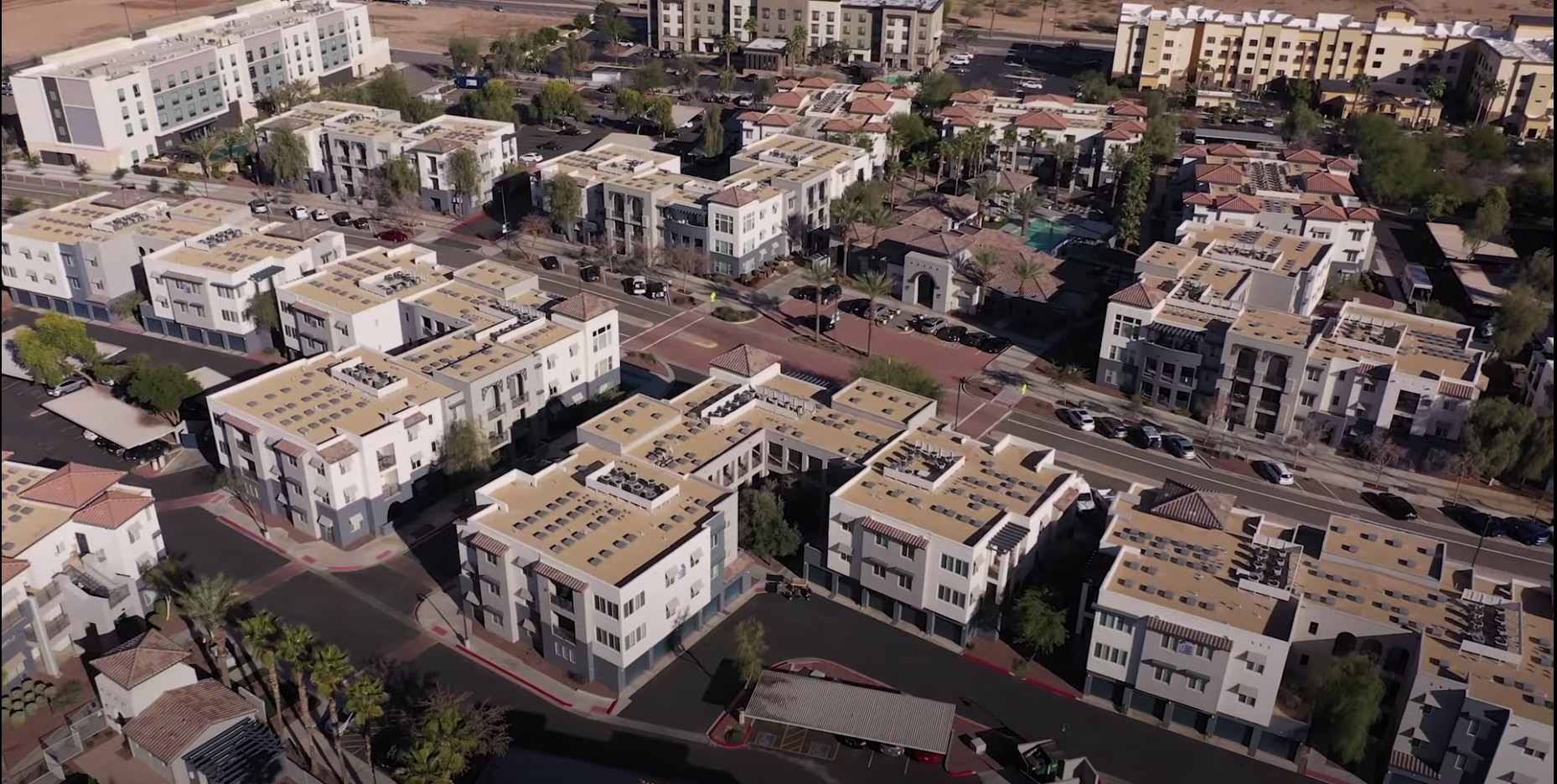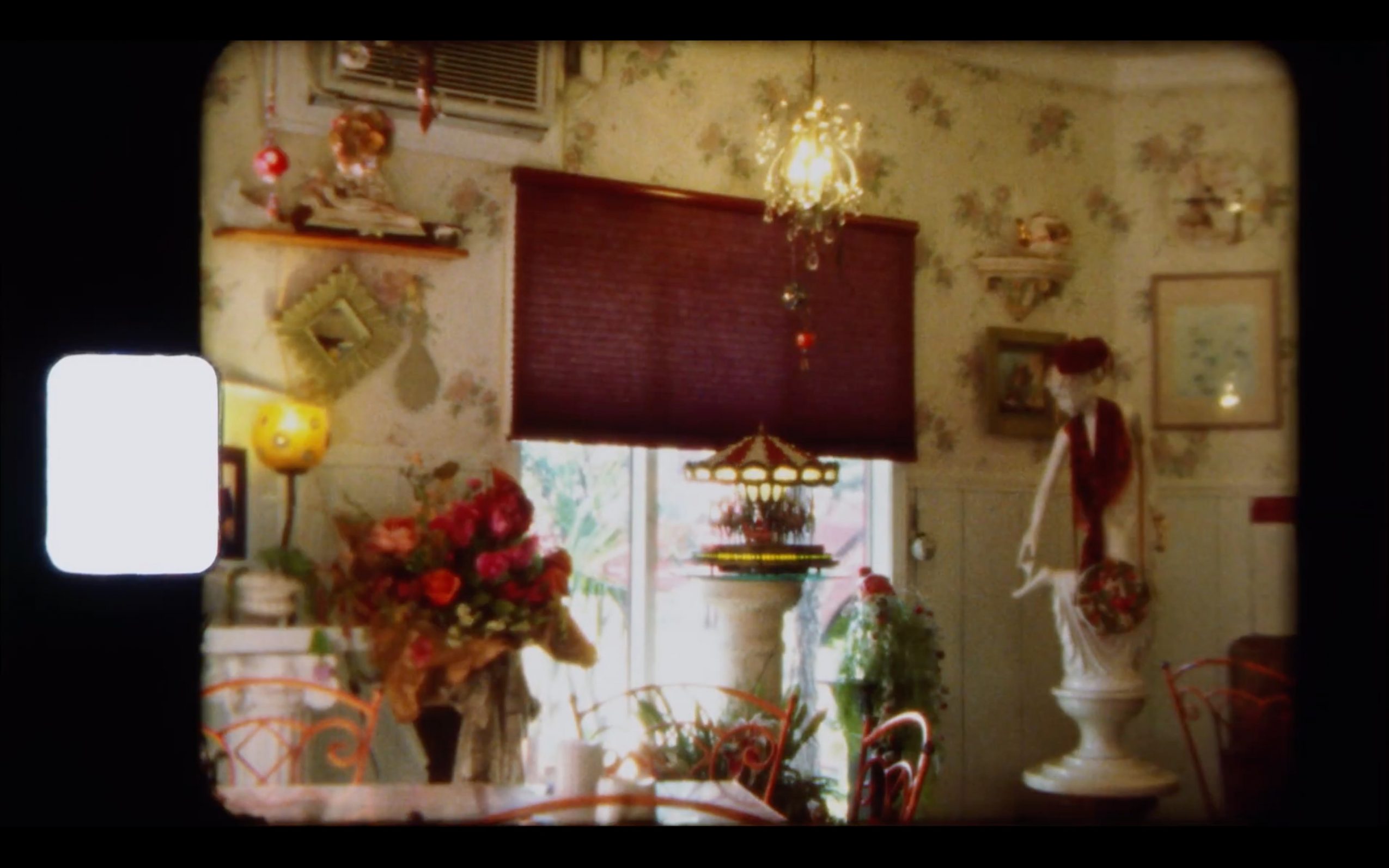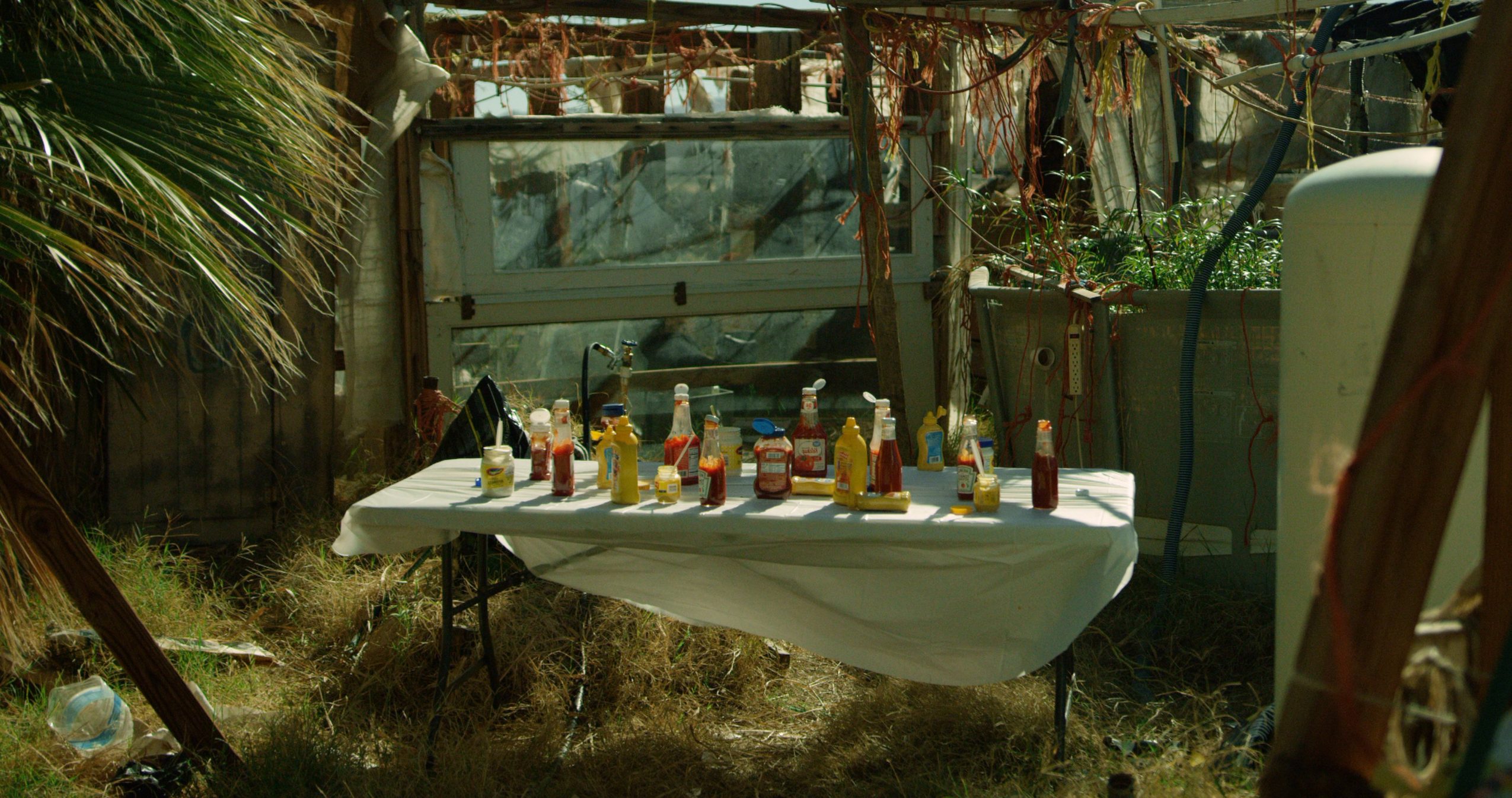 Image Credits
Personal Photo Credit – Mengxi Yang Work Photo Credit – Alexey Kurbatov on 1 and 4, Mengxi Yang on 2, Rob Rice on the rest
Suggest a Story:
 VoyageLA is built on recommendations from the community; it's how we uncover hidden gems, so if you or someone you know deserves recognition please let us know 
here.