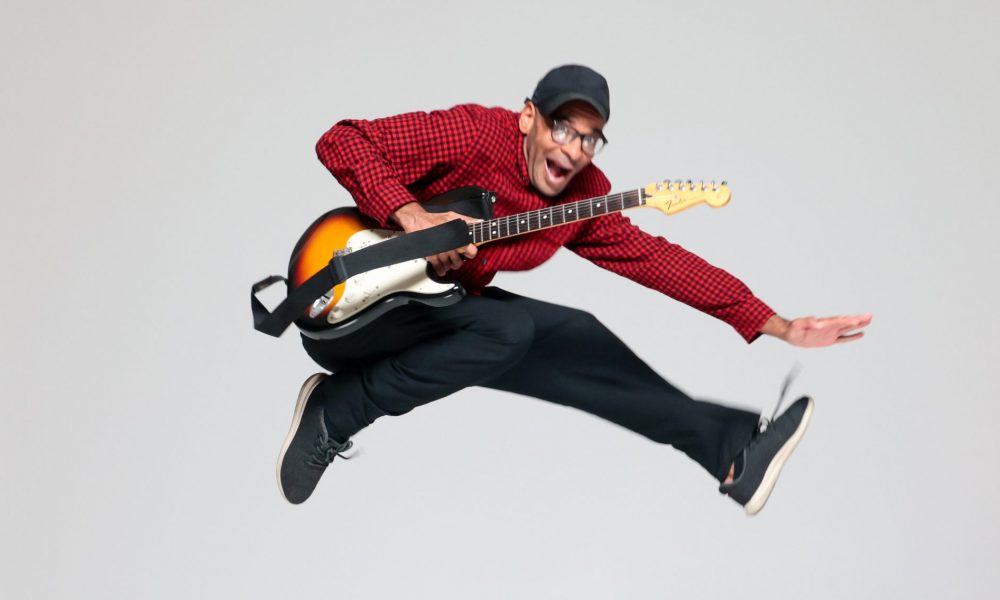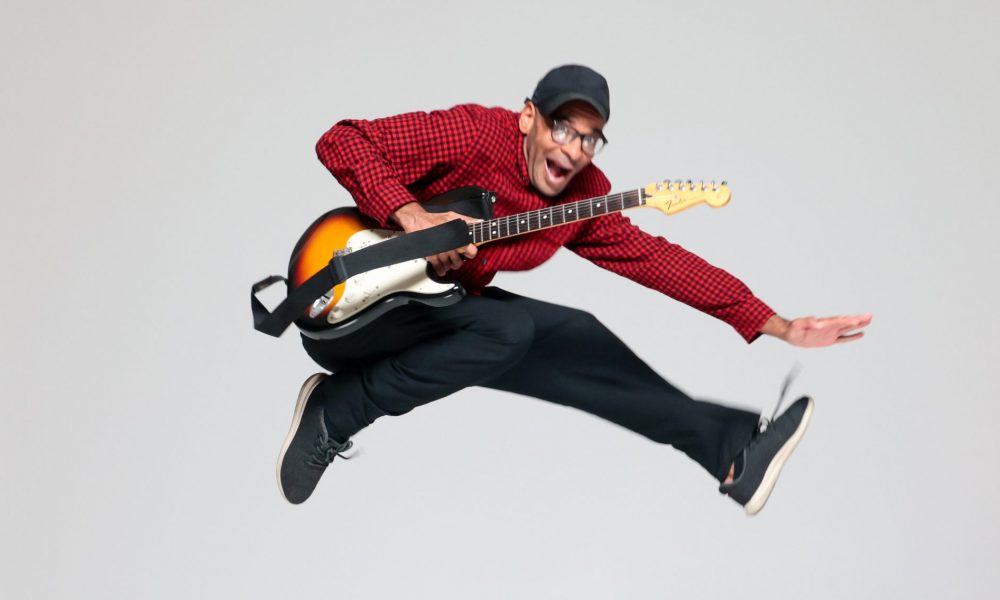 Today we'd like to introduce you to Risto Miettinen R Muzik.
Hi Risto, so excited to have you with us today. What can you tell us about your story?
It all started in a galaxy far, far away, in the country of Finland, where I was born. After seeing a certain science fiction picture called Star Wars as a child (Episode IV was the first one made), I was mesmerized by the world – the planets, aliens, starships, lightsabers, etc.
It made me wonder how could I be a part of that world? Once my parents told me it was make-believe, I was disappointed. They did explain it is made in a place called Hollywood. I tucked that piece of information behind my ear. Living in Finland in the 90s and 80s, Hollywood seemed like it was a galaxy far, far away.
As I got older, I remained a big fan of the movies. And the music started to creep in more and more. First in the form of Run DMC's Tougher Than Leather album, then Nirvana entered the picture. Drawn in by the pure energy of the music. Most of it seemed to be coming from the guitar wielded by the blonde singer. Almost like a Lightsaber, I wanted to find out, could I learn the ways of this force? Once I got my first guitar, I was hooked and became obsessed.
Fast forward to graduating high school in Helsinki, what next was the question? Being obsessed w music I found a BA Commercial Music Degree in London, in the UK, specializing in music production and music business. I ended up really enjoying it and it was a great opportunity to try my hand at various things – interning at a record label, working at live events, and music production.
While at University, I met a composer who had just returned from Los Angeles. He'd been to that magical place called Hollywood. I ended up doing my first film scoring gig w him, enjoyed the experience, and ended up becoming his assistant. Working on numerous projects from Snowboarding documentaries to BBC docudramas to a couple of feature films.
After a few years, I got my chance to come out to LA to work in film music and I loved it from the moment I felt the heat and saw the palm trees at LAX. This was the galaxy, far, far away and I couldn't wait to explore it.
Since then, my LA adventures have given me the opportunity to work on numerous projects over the years, from features to documentaries to reality tv to video games. It's been a joy to get to see the big scoring stages at the major studios like Warner Brothers and Sony to Capitol records studios to seeing some of the most elaborate home studios built.
LA is one of those places, where you might see the most innocuous-looking building from the outside, but on the inside, your favorite TV series is being scored or your favorite artist is recording. I've come to know it as a very byzantine place, definitely more than meets the eye.
The biggest lesson I've learned in Hollywood, it's all about the hustle. Being a Swiss Army Knife is always a good thing and be cautious of being known as a one-trick pony.
I'm sure you wouldn't say it's been obstacle-free, but so far would you say the journey has been a fairly smooth road?
Yes, there are always trials and tribulations in this industry. I'd say the business stuff is the biggest bummer. Imagine you're asked to work on an exciting project. "Fantastic," you say. Then start the "What's your budget?", "What does the fine print in the contract say?" and "What's your deadline?" questions.
Once that hurdle has been cleared, there's the "are we on the same page" challenge. Quite often in film, people can have vastly different visions of what the music on a project should be like?
For example, the producers and director can be incomplete disagreement over musical direction, leaving the composer in the middle. At that point, it's good to watch a youtube video or two on psychology. A friend of mine once suggested taking a hostage negotiation class for tricky situations.
In all seriousness, one of the biggest obstacles is personalities and how to navigate amongst them. If it's a great crew, filmmaking can be a really wonderful experience. Like a rollercoaster, once it's done. You'll be saying "Can we go again?"
Can you tell our readers more about what you do and what you think sets you apart from others?
My work as a composer has taken me on a safari across all genres of music, from classical to electronic to hip hop to ambient.
Some of my notable works have been having music in a John Travolta film called I'm Wrath, music during the Superbowl, working on the Sims 4 video game, music on Dateline NBC, The Daily Show With Trevor Noah, and E! News to name a few. Altogether I've probably had music on over 100 different shows globally.
My job depends on what I'm doing, sometimes I work for music libraries that will place music on a show or for filmmakers who may ask me to score their picture, or sometimes other composers might need a helping hand and I might be working as an arranger/music programmer on the scoring team.
If possible, I always try to look for a new angle. On one project I trapped a bumblebee into a jar and recorded it, another time I recorded some pigs on a farm and used those as textures in music. When possible I love trying to experiment. I'd say that sets me apart from most folks. I'm always aiming to boldly go where no composer has gone before.
As a creative, I think I'm most proud of being passionate about music and curious. In my experience, for most people, once they're out of their teens quite often their musical tastes are set. I really try to work on finding new music and learning new things.
For example, I was recently asked to do some Lo-Fi Hip-Hop, which was a new thing. And I ended up watching tutorials on youtube from teenagers on how to do it. Never be shy to learn new things. Cherish your Nirvana riffs, get your Trap bass skills up to speed and study Bach's works.
What was your favorite childhood memory?
When I was a kid, my dad got some development aid work in Zambia, Africa. This meant the whole family is moving from Finland to Zambia for a few years.
I remember getting on the plane at night, it was pitch black in Europe and I woke up the next morning and looked out the window to see endless African Savannah. Which was an incredible feeling for a 7-year-old kid. That moment really opened my mind up to how vastly different the world is and how much there is to see.
In retrospect as an adult, I think it was a cornerstone moment helping fuel my curiosity about the world and have an open mind.
Contact Info: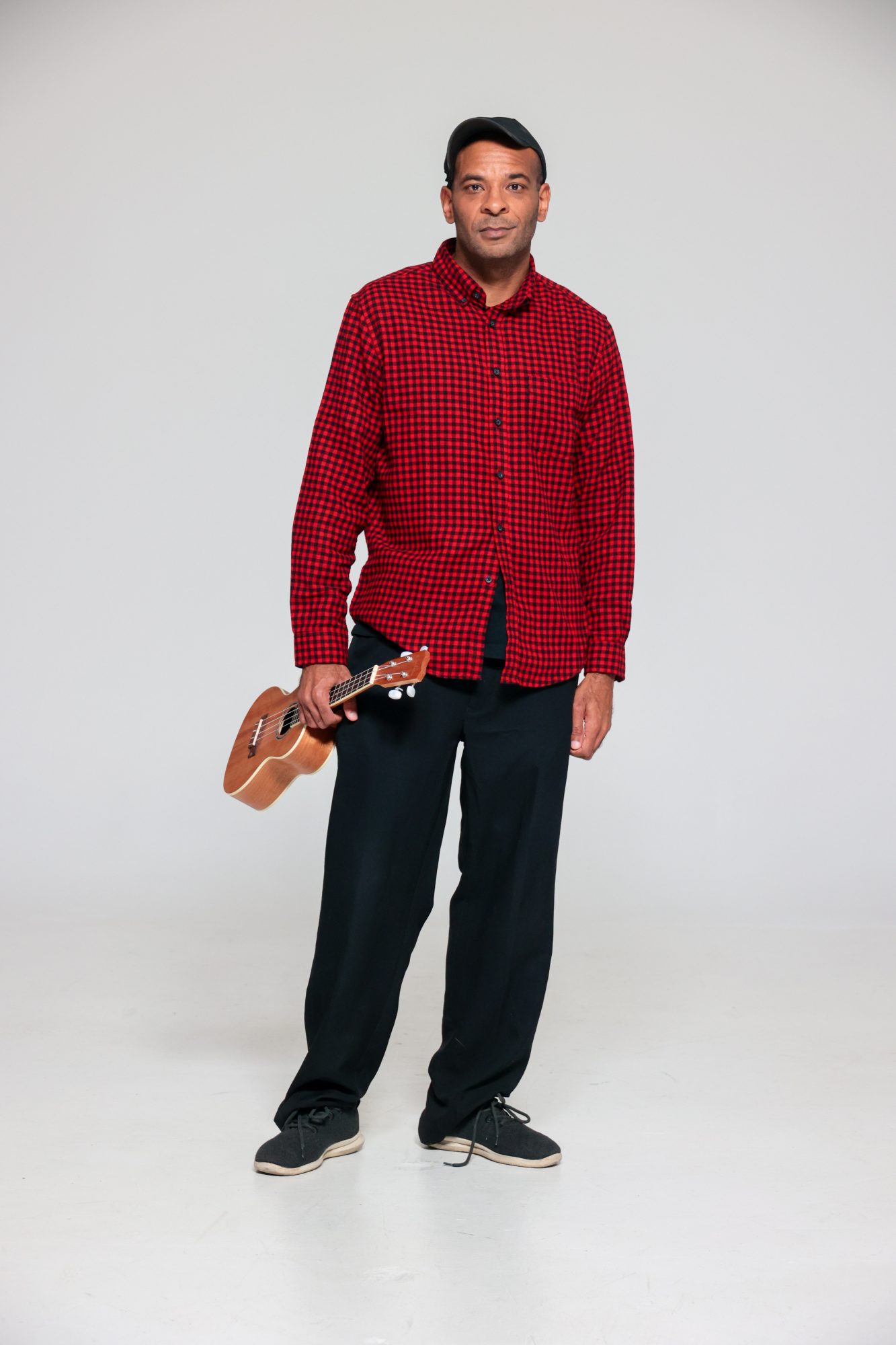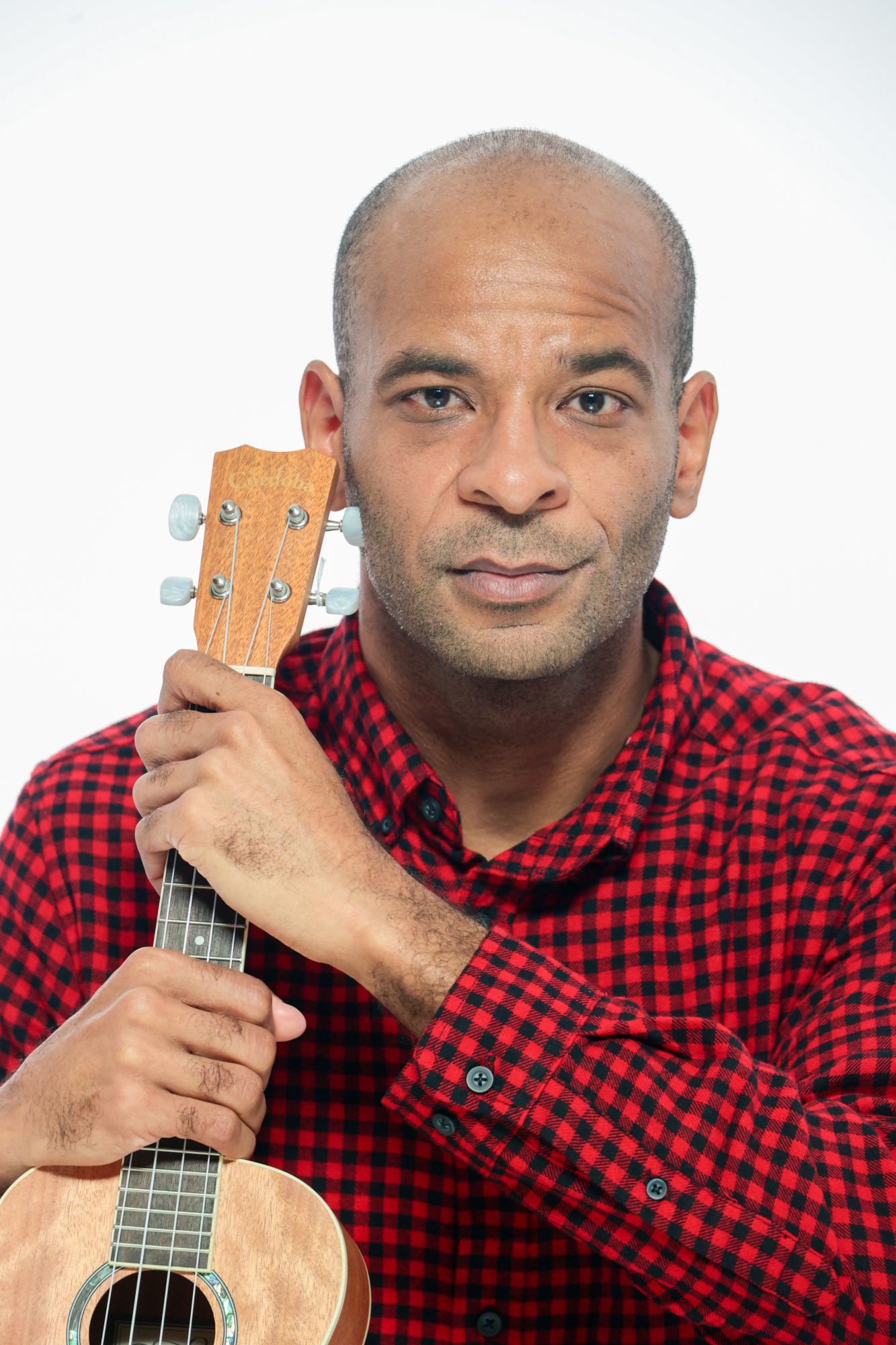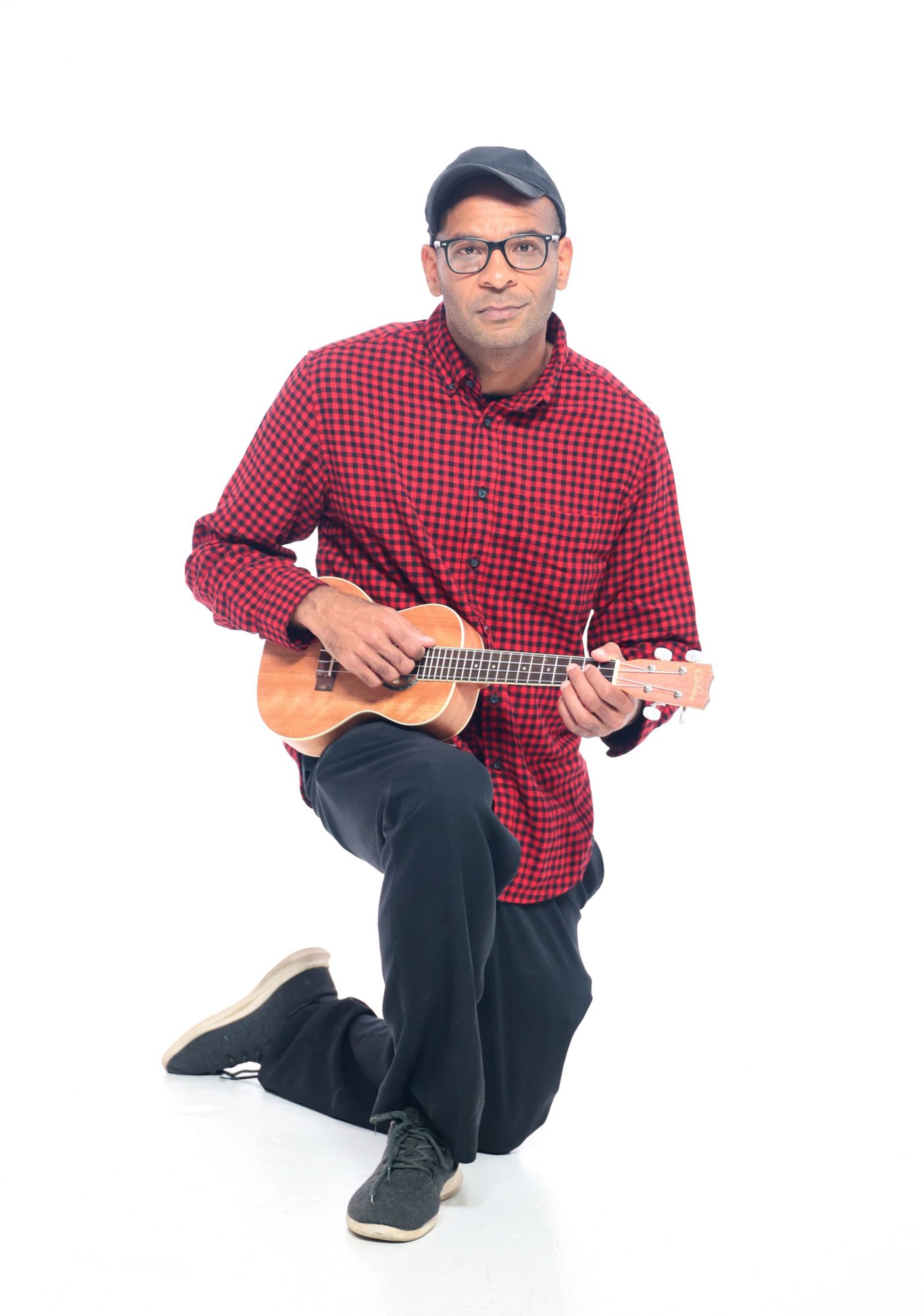 Image Credits
Kevin Break
Suggest a Story:
 VoyageLA is built on recommendations from the community; it's how we uncover hidden gems, so if you or someone you know deserves recognition please let us know 
here.