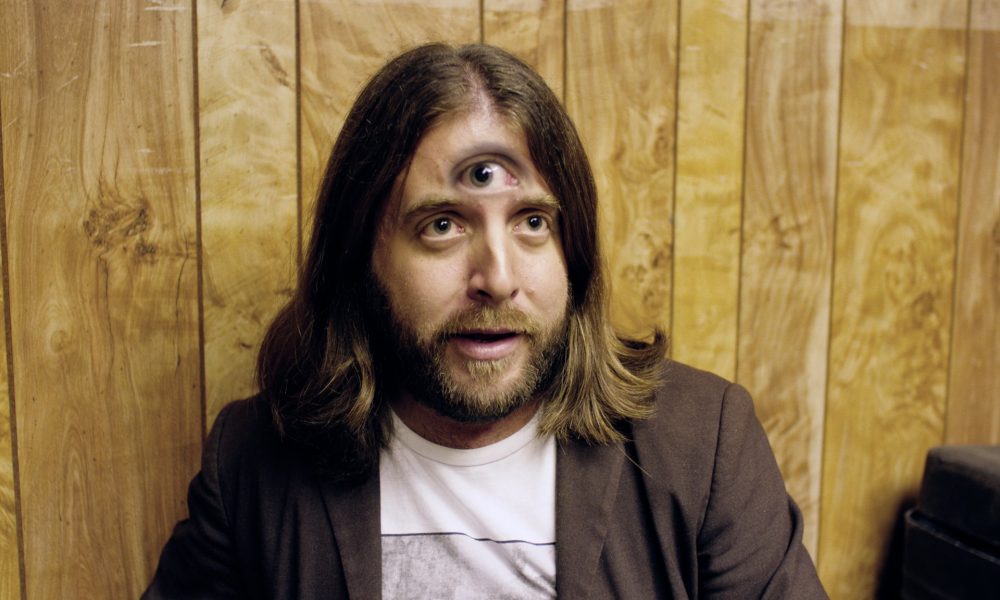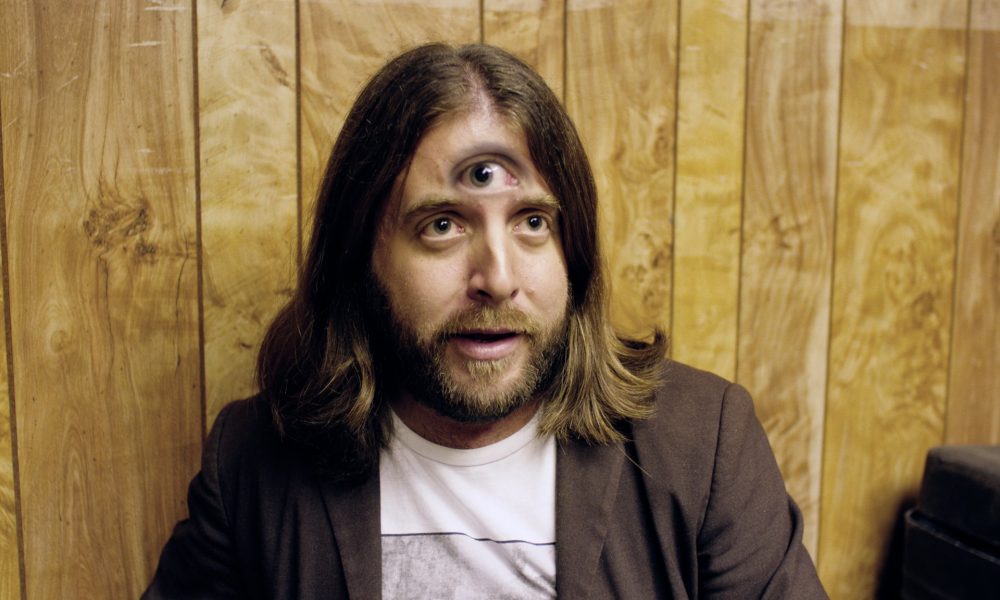 Today we'd like to introduce you to Rick Darge.
Hi Rick, so excited to have you on the platform. So before we get into questions about your work-life, maybe you can bring our readers up to speed on your story and how you got to where you are today?
I've always wanted to be a filmmaker but due to the fact that I had zero connections in the industry and I wasn't born into Hollywood wealth, I had to slum it in the alleyways of dirty Los Angeles for years. I've done everything from shooting celebrity weddings to editing some of the worst content this town has to offer. This complicated city is paved with bad ideas and broken dreams so I'm surprised that I'm still going at it, but really, what other choice do I have? I think I just enjoy pain.
I went to USC Film School at the tender age of 18 right before 9/11 ruined everything and to be honest, I probably should have just skipped film school altogether and started working as a PA instead. The only thing film school taught me was that it's not necessary and that if you have enough money, they'll accept you no problem. College just prolongs the inevitable by placing you inside a cozy bubble for four years with an incredible amount of debt.
Ever since I was 12 years old, I always wanted to be a director. I imagined that by going to the best film school in the world, I would be surrounded by the most talented young filmmakers money had to offer. Instead, I realized that most of the film students had no business being there which led me to seriously start questioning my own reasons for wanting to do this. I would constantly ask myself the age-old question, "Am I a douchebag ?" Luckily I had the government pay for most of my education because I came from a poorish working-class family.
After slumming it on filthy indie sets for years, I decided that it was my turn to be the boss, so I wrote my own feature-length movie called Zen Dog that I was planning to direct. Rather than make the film in a traditional manner, I recruited a bunch of friends and cobbled up some financing via private equity and Kickstarter magic, and off we went. The film was a great experience and also a sobering lesson that taught me no matter how hard you work on something, it doesn't just make people automatically care. We ended up getting our little movie on all the major VOD platforms, however, we never saw a dime due to the fact that our distribution company was a basket of snakes that stole all of our money and liquidated their business. The executives are probably sipping martinis in Copacabana right now while they get their toenails painted by a fleet of young boys. You would think this act alone would make me move to Idaho and become a potato farmer, however, I enjoy heartache and hate potatoes.
So I went back to the alleyways of Hollywood and continued to shoot and edit trash until 2020 when the pandemic suddenly took over our minds and hospitals. That's when everything shifted in my career. The hustle of Los Angeles was over and for a brief moment of time, I was able to shine. Instead of just eating bread and drinking melted ice cream every morning, I decided to use my camera equipment and turn it onto myself… creating a new sketch comedy video every couple of days that I would release on Instagram. Making those videos inevitably connected me with some power players in Los Angeles that got me into the room of some major networks. It also got me signed as a commercial director with the production company Stink Films due to my comedic ability to tell funny stories. I still have no idea what this reality is and often lay awake at night questioning my very existence… but at least I'm making a little bit of money now and not shooting some Hollywood elitist's insanely expensive wedding in the Maldives.
Can you talk to us a bit about the challenges and lessons you've learned along the way. Looking back would you say it's been easy or smooth in retrospect?
Life is a constant struggle. Out of all the millions upon millions of sperms, each one of us survived the struggle. We have the choice to stay in bed all day or to wake up and do the same routine over and over until we are dead. Getting to where I am today was and is a constant struggle. I've been rejected so many times that I don't even know what it feels like to be sad anymore. Sometimes I dream of high-tailing it to a random Greek island and taking out a Greek business loan to open up an espresso hut that occasionally sells homemade pizza. I don't know if you've ever had Greek espresso before but it's trash and I think I could really help them out in a big way. Before every project I get hired on, I wonder what I'm doing with my life and whether or not this will be my last job. Fear and self-doubt are always on the menu and I've realized that it's just part of my brain's design. I've never seen a therapist because why would I pay someone to figure out my issues when I can just imbue them into my work. Seems silly to me. Anyone who pretends that this business is silky smooth is lying to themselves and to their mother. It's incredibly difficult to get anyone to care but that's also what makes it so damn fun. Over the years, you end up finding your unique voice out of the ashes of failures you've left behind. When one door closes, another may or may not open. The secret is that you have to rent a bulldozer and just level the house completely and then build a new house the way you want it to be built. That way, you can inadvertently slam the door shut into a stranger's face and keep the cycle of pain going. I've never succeeded in following the rules because rules are boring and created by boring people. The struggle is part of the artistic process. Art without struggle isn't art… It's crap and I don't want to make crap, I want to make fart.
Can you talk to us about how you think about risk?
If you're going to create art and attempt to be an entertainer, you're going to have to take risks. You run the risk of being unliked and shunned by society for your foul mouth and crude sensibilities. Life is too short. Follow your heart. Do what you want and eventually, you'll find an audience, or you won't. I don't have the answers. I'm just a guy named Rick.
Contact Info:
Suggest a Story:
 VoyageLA is built on recommendations from the community; it's how we uncover hidden gems, so if you or someone you know deserves recognition please let us know 
here.