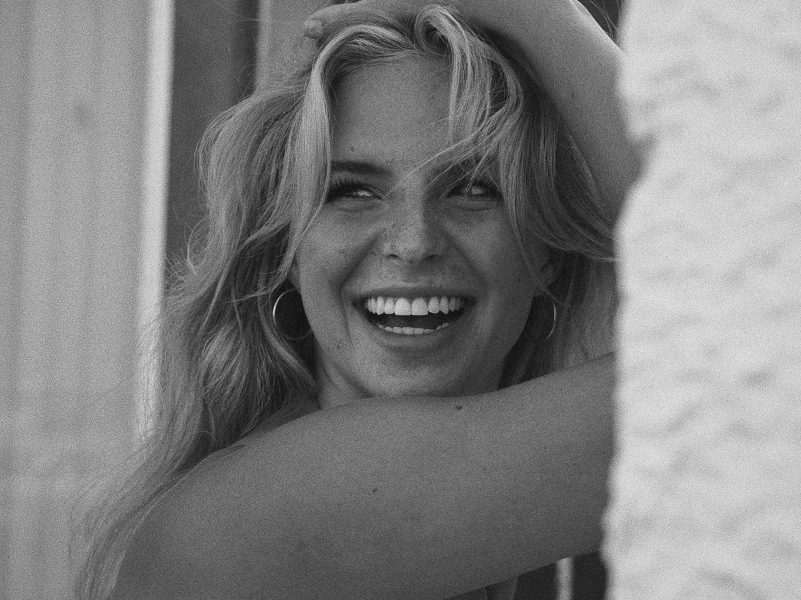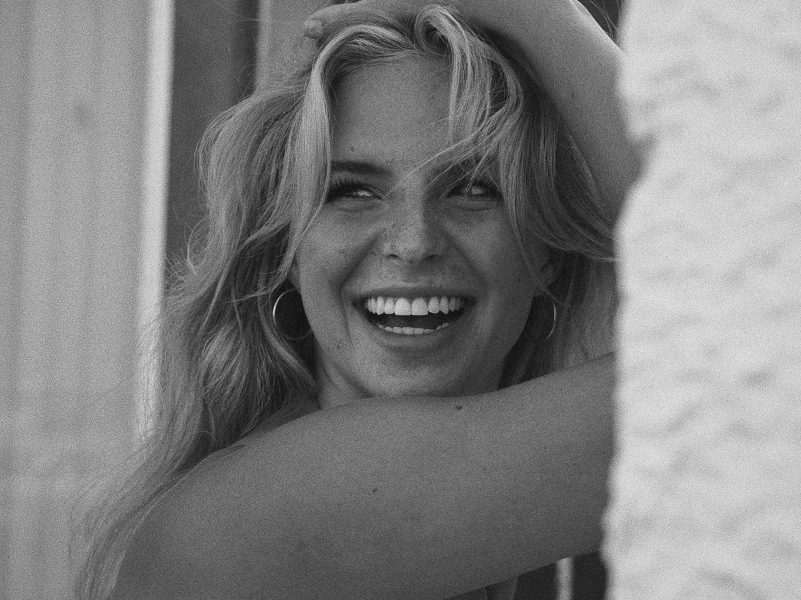 Today we'd like to introduce you to Olivia Poling.
Hi Olivia, thanks for joining us today. We'd love for you to start by introducing yourself.
I'm a girl from a small town outside of Columbus, Ohio. I'm a small-town girl living in a big city – your classic story. But, the way this all came to be was pretty crazy.
Growing up, I was devoted to musical theatre and dance. I was a ballerina for 15 years and performed in the theatre for 10 of those years. It was my entire existence as a kid. I was the kid in class that always knew what I wanted to do – I was going to be on broadway. I was laser-focused on this until the age of 18. I was about to audition for college, I had come home from an intensive at Penn State (my dream school at the time) then it was off to New York to keep grinding in classes the rest of the summer. I should've been so excited but, I wasn't. I was so exhausted and questioning my own reality. Asking "is this really something I want?", "Am I really happy?", "Who am I doing this for anymore? Me? Or the people around me?".
Now, these are big questions for an 18 years old to be asking themselves. I mean the reality of it is we can constantly question our reality at any age and are on a lifelong quest to find those answers to those big questions. When I pictured myself at 28 though – ten years ahead, I didn't see a degree in musical theatre. I didn't see college then hitting the pavement in New York. I didn't know what I wanted but I was determined to figure that out.
So I decided to shock my community and take a break. Where I come from EVERYONE goes to college. I was 1 of 4 kids, I believe who didn't in my graduating class out of 500. I wasn't afraid of looking foolish or that I had failed. I knew I was fearless and I knew my heart. I was making the right choice. So in the year that followed, I really kept to myself. I lived at home, worked at a restaurant, got my training license on a whim, worked out a ton, auditioned for Disney parks, I did everything I could think of that I wanted to do that I didn't have time for when I was growing up in a theatre and dance studio.
About a year into all this, I was beginning to feel myself needing to make a decision either to move out, start competing in bodybuilding – a very popular sport in Ohio. Needing to feel something change. Then as the universe does, it all fell together at the right time. During this year at home, I had become very close with the members of my gym. I was one of the only girls and one of the youngest as well. Every Sunday, a group of us would get together and workout then go to a deli to get lunch. For one of our "group members" birthday's we all decided to go to New York. My friend had a connection and friendship at Dogpound a celebrity gym I was obsessed with. Every Victoria's Secret model under the sun, celebrities, amazing trainers, New York City, everything a small town trainer dreams of.
We all go work out at Dogpound one of the days we are there, I was working out with Kirk Myers the CEO in the ring. We are just chatting and all of a sudden he says "Would you want to work for us'. My life literally went in slow motion. I want to interject to say I want you all to remember what you were like at 19 – can you imagine. A 19 years old presented with this, I still cannot believe this story is real sometimes. So, I of course say yes and he booms "Amazing! We are opening our new gym in LA on Thursday. We are going to send you there!" I of course get home and immediately start crying to my mom. In one afternoon, I have my dream job and am moving to LA, a place I never even thought of living before.
I am connected with the manager the next day and what happens you ask? He won't take a meeting with me. I mean looking at it – I am a 19 years old girl from Ohio, three months of training, working out for six years, and have never lived anywhere else but Ohio. I didn't look great on paper, but I had Kirk's stamp of approval. So we finally scheduled a call but right before, I had purchased a one way ticket to LA and packed a 70lb suitcase. I was going. So we had our meeting by the grace of God he hired me, then begins to say 'So when you get out here…" I cut him off. "I'm so sorry if this is insane…but I have a ticket for right now. I'm sorry, I just really want this job". The words legit vomited out of my mouth. The manager was this huge Brazilian man and I can still remember his huge laugh when I said that. "Do you have anywhere to stay?" "No." Stupid, I know but I knew this was my moment and I didn't care. I would figure it out. "Okay, get on that plane we will figure it out before you get here". I raced to the airport, quit my job on the car ride over and that was the start of my journey in LA.
I began working at the Dogpound that week. I was the youngest trainer they had ever had. I didn't care, I wanted it more than anyone and that much I knew. My first day there, I had to help train Adam Levine. I remember I was sitting on a sled having him push me across the turf. I had trusted my gut and the universe and my moment came. It was a Hollywood story, but it's mine. Dreams are coming true because I made it happen. That's my biggest takeaway from that.
I worked there for about a year then COVID hit. The curveball no one expected. I was quarantining up in Napa with my best friend and her mom. I remember the sinking feeling and pain I had getting furloughed from Dogpound. I knew in my heart I would never set foot in there as a trainer ever again. But I wouldn't give up on myself when I was 20 years old – the world is a wide and beautiful place full of opportunity if I want it. So my best friend and I got to work, posting workouts, putting up a website for me to post blogs, and making as much content as I could.
I got back to LA and got to work, I moved and began a new chapter. I was training tons of clients, getting COVID tested, running around the city, lugging equipment to parks, training people at their houses. About a year into it, I met my very good friend Remi Franklin. Lighting striking again. My boxing coach and I went to box in Remi's backyard when Remi told me to come back anytime I wanted and to workout. I of course didn't and he invited me to come by to work out with him in January of 20201. I came and died, I was completely humbled. He told me, "Bring your clients here! I built this whole gym and want people to use it!" So I did. I've been bringing clients there for almost a year. Remi's kindness has completely changed my life and my business.
Fast forward to now, I have clients from all over the city coming to train with me at this hidden gem of a gym. Transforming people's lives in a way, I have only dreamed of. Clients in LA and New York that I get to see once a month or so. Facetime trained clients all over the world, created and sold my first ever workout program, able to support myself financially at 21. This has been such an incredible journey and I cannot wait to keep going.
We all face challenges, but looking back would you describe it as a relatively smooth road?
Definitely not. For me personally, I felt so much pressure by myself, people around me, and society from a very young age to know "what I was doing" or to have it "all figured out". For me, that created this idea that I had to rush through all these younger years of my life like a race to some sort of finish line. I had to really search inside my own heart at such a young age and wake up. Was I really wanting this life I was building so I could race to be successful, whatever that means to each individual. For a lot of people back home, that was going back to the suburbs, kids, married, good job, good life right?
I felt this heavy weight to make a choice at such a young age. To follow this small voice in my head telling me to choose "me". Not what my life had been planned to look like by how I grew up. The weight and drop of the decision to not go to school was so heavy. I will never forget how difficult that choice weighed on my little 18 years old heart and the ripple effect it caused me. I knew it was the right choice but that didn't mean it wasn't difficult.
Another hardship was losing my job at Dogpound LA. So much of my value in myself, my identity as a trainer was wrapped up in that facility. I knew I would keep working. My life would move forward in some way. But it really felt like the rug was pulled out from under me. Up until that point, I was so young, this was my first real job completely thrust into the world of celebrities, fame, media, fitness, and higher-level training. 2,000 miles away from the place I had lived my whole life and my family. The identity crisis I suffered from that experience in the summer of 2020 was one of the hardest I had to ever go through. I felt so far away from myself that I had no idea who I really was without something or someone else. If you've ever felt that, you know how confusing decision-making can become. Slowly over time though you piece yourself together, you begin to recognize yourself again and there are all these new parts to explore.
What's strange but as we know how the universe works is as difficult as those things were to experience. I'm almost more grateful for those moments in my life because they really challenged me. They changed chemically who I am as a person. Those dark moments are those growing pains. I would always tell my dear friend "I'm just having a moment…" I always meant I was going through it, I'm okay, but I know that something is happening to me right now. Having those moments to me are interesting and profound. Nowadays, when they happen big or small I try to sit in it. With the knowledge that this too shall pass and think of who I will be on the other side of this. These moments show me how strong I can be, how gentle I am, but most of all how brave I can be because I dare greatly.
Thanks – so what else should our readers know about your work and what you're currently focused on?
I'm a personal trainer & fitness influencer. For me creating content has always been something I've done in the fitness space since I was 17 years old. It's truly a passion for me before anything else. It is a part of this life that I am building and has opened more doors for me than I could've ever imagined. The opportunity I have to help educate young girls to feel comfortable in the gym and to connect us all through movement and fitness has changed my life. There's so much I am grateful for in my life. I'm extremely fortunate and one of the things I do not take for granted is this opportunity to share my passion with the world in this way.
I am also a CPT and Certified Nutrition Coach. I am constantly learning and fine-tuning the craft if you will. It is truly something special to love what you do wholeheartedly. Fitness and health was completely a passion for me before it was a job. It's so funny how I randomly picked it up, especially growing up a ballerina.
Growing up, I fell into an eating disorder for about two years. I struggled with anorexia and restrictive eating. I was diagnosed with an ED, OCD, and anxiety in 2018. Going through these things and learning to cope with them in healthy ways has made me who I am today. It is a part of who I am and I deal with these things daily. But, it's a strength not a weakness. It makes me more aware of myself, a kinder person, and pushes me to understand people. This skill has helped me communicate with female clients in a way that creates a sacred bond almost. I am most known for training female clients which is work I adore. The sad thing is in our society today we push and pull women in all these different directions. Our bodies are used against us and almost feel like they are under a microscope 24/7 especially with social media. That is so much pressure to put on anyone, so almost all the girls who come to me to train have either a strained relationship with their bodies or food or both. Going through the things I have and how severe on the spectrum I was it helps me heal their minds and strengthen their bodies through connection and understanding. That kind of transformation is the most beautiful thing to watch. This past year watching every single one of my clients transform their bodies to be more confident has been the most incredible thing to see. Then there is the invisible metamorphosis that affects all parts of their life. The confidence and strength that grow in that place is unfathomable. I am grateful to be able to share that experience with so many women and I only hope to help more throughout my life. It isn't just as simple as lifting weights with me.
What really I personally believe sets me apart is what is threaded throughout my life and who I am becoming. I work to understand people, to lead with a heart full of love, and to dare greatly. I am young, yes, some people see that as a bad thing but not me. I figure I am so young, and look at what I have done. As a woman in a male-dominated industry no less. I look at the lives I have changed including my own. The bravery I have to keep moving forward even when it seems impossible seems to be infectious. I grew up with a mother who taught us to make friends everywhere you go. Taking the time to listen, understand, and build relationships with the people around me has fostered beautiful relationships with clients. It is my greatest strength with people and with clients. It isn't one hour in the gym with me. I am there in it with you all the way, a person who is 100% on your team. We all need someone like that in our lives, who just listens and who is there for just us. The kind of person I am sets me apart and that is something I am incredibly proud to say. The work is the work – it's science and all things you can learn. But, I have something you cannot teach and that makes me proud and all of this worth it.
What matters most to you? Why?
To me, there are so many different ways to answer this question. I find that my "Why" or my purpose in all of this evolves as I evolve. The dreams we chase become goals, then accomplishments, then accolades. So my "why" or what matters most to me changes in each phase of life I have gone through up until this point. To me, now there are a few key things I want to highlight as the things that matter most to me. In my work – changing the client's life one session at a time. This means different things to different individuals, but to be able to crack open a person completely separated in almost another world outside of their reality is something so special. This also applies to the girls who follow me as well as the years go on. Always maintaining focus on the gift and the opportunity that I have to change a woman's or anyone's life. Whether it's through social media or one of my clients, it is something I feel I was put on this earth to do. Fitness has changed my life so much it has given me confidence in myself, an incredible career, and amazing people in my life. If I could share that kind of gift with someone else through fitness that is a blessing. This career in the fitness industry helps me be a better person, friend, daughter, and sister.
For me personally as well what drives me is to be able to have the opportunity to create my own path and career. I realized at a young age that if I wanted something bad enough I have the full ability and power to change my reality. It's about the choices we make, people we fill our lives with, and how hard we are willing to work for it. So to me, what matters most for my life personally is to never stray away from myself. At 17, I chose a different path because I chose me over anyone or anything else. I try to keep in mind that I am so young, to allow myself to work hard and enjoy this ride is something I try to practice everyday. To honor the person I am becoming and stay true to her. I don't know what this life will bring me. It is extremely important to me however that I always follow my heart and pure intention to create a full life.
Pricing:
One on One sessions: $150/hour
Package 1: 3x / week $330
Package 2: 5x/ 2 weeks $550
Semi Private: $75/ person
Contact Info:

Image Credits:
Cibelle Levi
Suggest a Story:
 VoyageLA is built on recommendations from the community; it's how we uncover hidden gems, so if you or someone you know deserves recognition please let us know 
here.