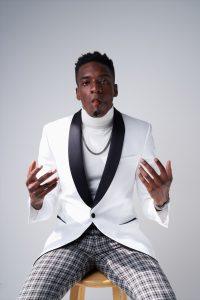 Today we'd like to introduce you to Obi Nwankwo. 
Hi Obi, so excited to have you with us today. What can you tell us about your story?
I was born in Boston Massachusetts to Nigerian Parents and my whole childhood was dedicated to making my parents proud from an early age. I attended Boston College and studied Finance, Accounting & Management. While attending Boston College, I was a division 1 Student-Athlete on the Men's Track & Field team where I had a very decorated career. I graduated as a 4x school record holder in the 300-meter dash, 400-meter dash, & 4by 400 Meter relay along with records in a multitude of other events. Not only did I excel on the Track I also excelled in class and graduated with Academic Achievement & ACC Conference Honors all 4 years. 
I moved to Los Angeles, California in August of 2017. This was 3 months after I graduated from Boston College, I really wanted to maximize my physique, discipline, and drive I gained from being a student-athlete. So, I decided to venture towards my dreams of entering the entertainment industry. 
I started doing photoshoots in Boston, MA with local photographers and was able to build my portfolio up to the point where I felt confident to move to LA. I moved to LA in august of 2017 and immediately started going after my dreams. I started contacting local photographers, networking with people, and visiting all the open calls and talent showcases for Actors & Models. For the first 1-2 months I was self-submitting myself to a bunch of castings as an independent talent. I eventually booked a couple of commercials for ESPN & McDonalds and was able to leverage this and get signed for Commercial & Print, which would jumpstart my modeling career. As I started working in front of the camera through auditions and classes, I started to book more and get confident. 
I was eventually discovered in Acting Class by a talent agent after they saw me perform my monologue. After a year of pursuing acting, I was finally signed in 2018. Once I had representation across the board, I went full throttle and was working on my portfolio and craft on a weekly basis. This led to me becoming a full-time Actor & Model because my bookings allowed me to quit my full-time Consulting job and focus fully on my career. 
I started doing campaigns for Nike, Under Armour, Puma, Gucci, Bose, AT&T and was even brought on for some exciting projects such as the Grammys to perform with Tyler The Creator. I appeared in network shows on Netflix, Amazon Prime, CBS, Crackle TV & VH1. 
When the pandemic started the industry slowed down a little bit and I was able to focus on starting my fashion brand "knotwtr". 
I started knotwtr in November of 2020 when I was living in Beverly Hills, California during Quarantine. I had so much time because we were stuck inside every day. I started sourcing sunglasses from manufacturers and found some really cool frames that I liked. I started sketching designs on sunglasses for months and created designs that inspired me and gave me life. After solidifying the frames and designs, I started working with an artist named Yoko who helped me bring my sketches to life. Once we solidified the eyewear and designs, I started working on the packaging, which was a difficult process dealing with 10+ different manufacturers to source all the materials from. 
It was a great day when I finished the eyewear designs and packaging after 8 months of working on it because I was finally able to center my mind around the campaign I wanted to shoot. I wrote the original treatment of knotwtr in about an hour on my phone in the notes section. And the second I wrote it; I knew it was going to be special because I could not stop thinking about it. The treatment allowed me to assemble my production team because I was able to articulate a clear vision that everyone could get behind on. Soon enough the team was assembled and we spent 2 full days shooting Knotwtr in California. We had a production of over 25+ people to make it happen. Everyone put their heart and soul into it, which made it better because it was tough conditions. It was 95+ degrees outside and the models were in suits and full track jackets. After the campaign, we had our launch party on July 23rd, 2021 and that's when Knotwtr was officially created. 
So far, I have released Volume 1 & Volume 2 collection of eyewear and travel bags and will be releasing my first clothing line in the spring/summer of 2022. It's been an amazing experience running the brand! For my first campaign in my directing debut, I have been awarded 4 Best Commercials Awards – Los Angeles Film Awards, International Independent Film Awards, Best Shorts Competition, and Official Selection at the New Media Film Festival. It has been such an amazing journey expanding my talents and knowledge in the entertainment industry. I love Acting, Modeling, Designing, and Directing. They all bring me passion and spark my creativity in many ways. 
We all face challenges, but looking back would you describe it as a relatively smooth road?
It has not been a smooth road at all! It's really difficult being a full-time creative. I face rejection every day! In the summer of 2018 right before I quit my job, I went to over 100 castings and did not book a single job. This was difficult for me mentally because I was feeling I did not have what it takes. I went back home to Boston and took some time off to spend with family friends and focus on realigning my faith and goals. I came back to California more motivated and inspired than ever. 
Even after I came back from this trip and started working, I started to face more difficulties because a lot of jobs take a while to pay. It can take anywhere from 30-120 days sometimes to receive just one check from a booking. This makes it crucial to budget right, which was a lesson I learned early on in terms of managing my career and finances. 
In relation to my business, my biggest challenge is really managing the business as a whole. Running a business has many different components and departments especially when you have a grandiose vision of building the first "African Owned-Fashion House". Dealing with Manufacturing, Designing, Branding, social media, Sales, Distribution, Packaging, Campaigns, Directing, Producing, Writing, Legal Work, and the creative aspects of the brand takes a mental toll on the brain. I started to overcome this by growing my team and delegating tasks. I realized I could not do this by myself. I brought on a Creative Director (Zaawadi), CMO (Iggy Aihie), Partners (Jahn Don), great brand ambassadors (@westafricandol), videographers/photographers (Alen Kajtezovic, Kostas Garcia, Grphiking, Bildine, Jonathan Song, Mike Dearie, Zeke), Artists (@yokoartroom). All these people have been very pivotal to the success of the brand and allowed me to overcome a lot of the struggles I was dealing with. 
When times get tough, I hone my focus on gratitude, being grateful and happy for what the brand has accomplished in a short period of time. I have always wanted to run a fashion company so the end goal and my "why" keeps me running. I wanted to create this brand to create a community of like-minded people who wanted to achieve more in life. I want to impact and change people's lives, so when things get hard, I just keep thinking about the people that I will help and inspire for decades to come. Also, I think about my grandfather when it gets really tough. His birthday is on the inside of all the glasses, so whenever I get discouraged, I just grab a pair and look at the date and it makes my "why" stronger because I know how happy he would be to see me living out my dream and carrying his name. 
Overall running a brand and pursuing Acting, Modeling and Directing has its everyday blessings and struggles. The entertainment and fashion industry are highly competitive. Which has forced me to work hard, and create my own projects and opportunities in my idle time. Because the most important aspect as a creator is to never stop creating. Once you stop that's when you lose. So that's what keeps me going through any challenges and obstacles I face. 
Can you tell our readers more about what you do and what you think sets you apart from others?
Modeling 
 – Nike 
– Under Armour 
– Puma 
– New Balance 
– Gucci 
– American Apparel 
– Bose 
– McDonald's 
– Microsoft 
– Honda 
– Forbes 
– GQ 
– Powerade 
– Nautica 
– JC Penney x Levis 
Acting 
– 23+ IMDB Credits 
– Amazon Prime 
– Netflix 
– CBS 
– Sony – Crackle TV 
– VH1 
– Indie Films 
– Short Films 
Knotwtr: 
– 3 Film Festival Awards – Best Commercial (Los Angeles Film Awards, International Independent Film Awards, Best Shorts Competition & Official Selection at New Media Film Festival) 
– Featured In Facebook Watch TV Show "Buy Black" Produced by Jada & Will Smith 
– Featured in Chris Brown New Music Video for his new song "Iffy" 
– BillBoard In Time Square NYC – Featuring Vol 2. Eyewear 
– Partnership w/ Art Basel Miami, Super Bowl and NBA All-Star Game 
– NFL Athletes Wearing It – San Francisco 49ers & Green Bay Packers 
– Famous Social Media Influencers wearing it 
– 2 of Ghana's Top Male Artists Are Brand Ambassadors [ Kofi Jamar (210k) & Yawtog (481k)] 
– Featured In HairQueens LA Commercial 
– Shipped Product to 40/50 states (80% of United States) 
Directing: 
– Knotwtr – Volume 1 
– Knotwtr – Volume 2 
– Forbes Africa x Knotwtr 
– Under Armour x Spiderman x Fandom 
– Hairqueens LA Commercial 
– Lumin Skin Care Commercial 
– Meridian Grooming Commercial 
We all have a different way of looking at and defining success. How do you define success?
Success is defined as achieving your personal dreams. You can be successful in many different aspects and categories. You can be the most successful farmer, businessman, politician, security guard, entertainer. The only way to measure that is if you achieve your personal goals and aspirations for that industry. Not every politician needs to be President to be successful. Not every businessman needs to be Steve Jobs and start Apple, a 3 trillion-dollar company to be successful. If your goal was to start a company that earned a million dollars in revenue you are just as successful as Steve Jobs because you both achieved your end goals. 
Success is defined by your dreams and aspirations, the bigger the dreams, the harder it is, and greater the success story. I have many dreams and in order for me to feel fulfilled and accomplished it's my goal to achieve these dreams in Modeling, Acting, Directing, and Designing. I want to do more worldwide campaigns and be published in more magazines and websites. I want to be a movie star and perform crazy numbers in the box office. I want to direct Feature films and work in front and behind the camera on my projects. I want to create the first "African – Fashion House" and compete with brands such as Gucci, Louis Vuitton, Prada, Yeezy, Supreme, Essentials. These are my goals and what I define as my pinnacle of success when I am able to live out these dreams in a constant everyday flow. 
All these goals I set for myself allow me to live a great life…but most importantly allows my family and friends to live a life of freedom. Being successful does not just make me better, it makes everyone around me better by giving them more opportunities in life. I want my success to flow like an endless stream so I can continue to be a blessing to everyone else! 
Contact Info: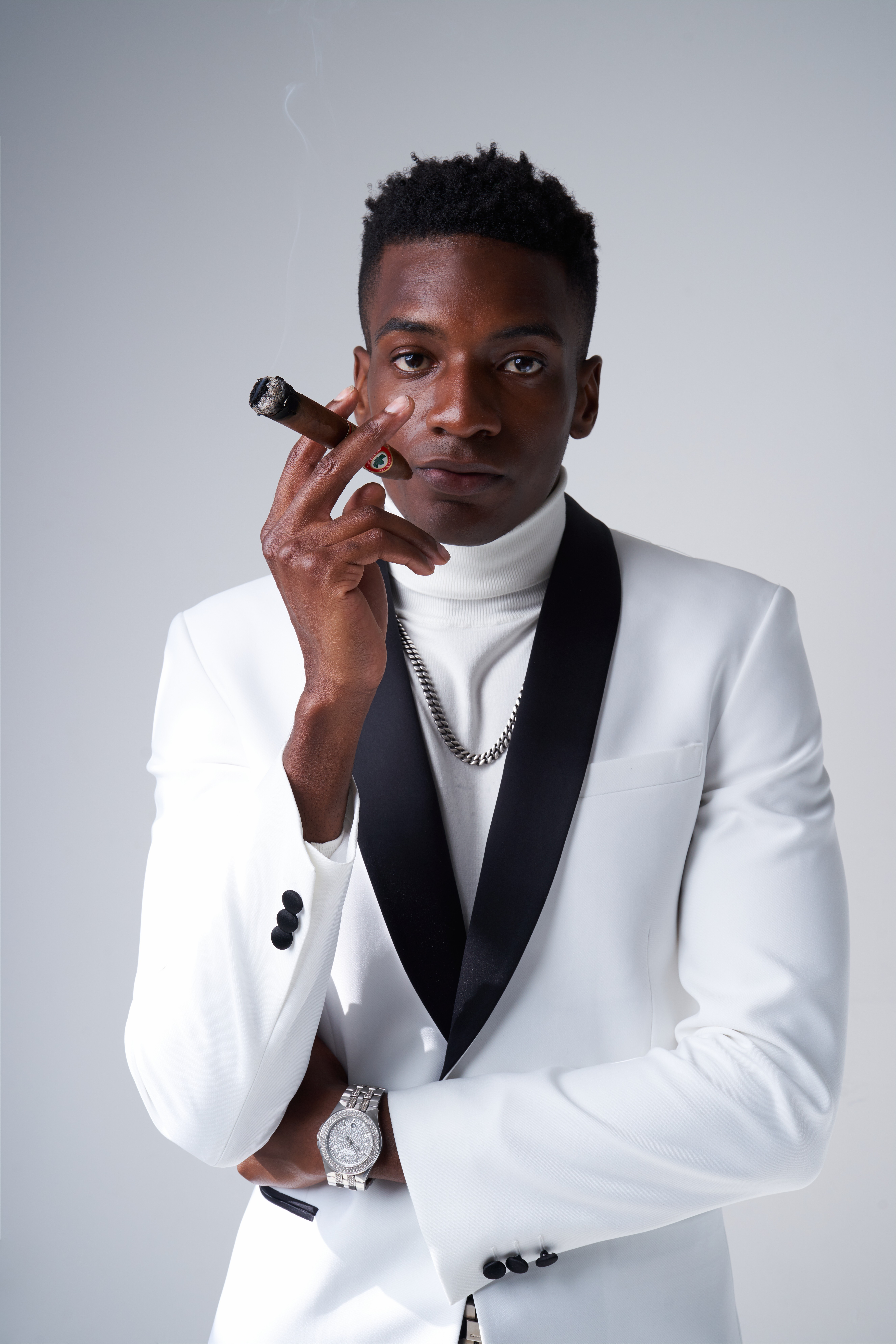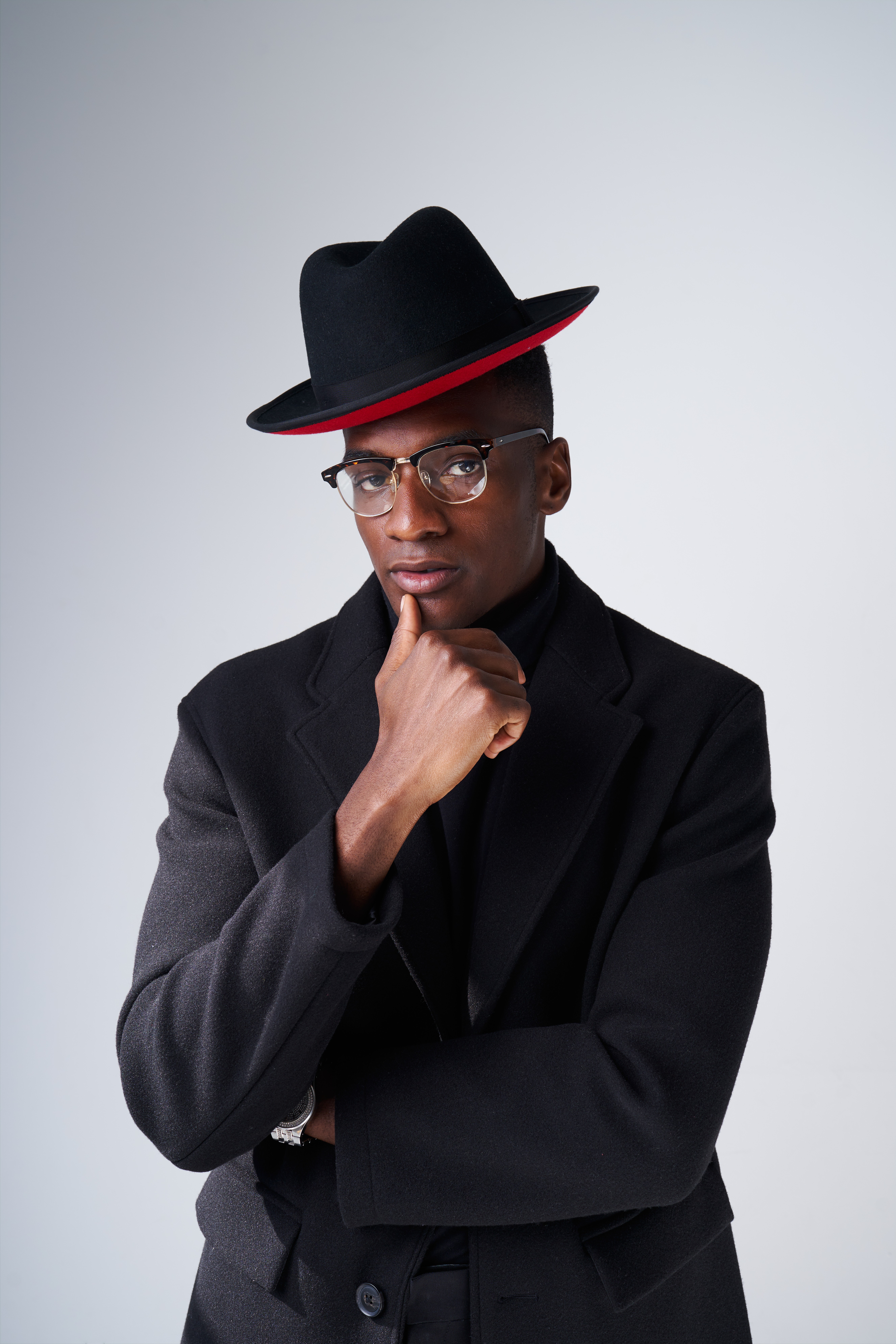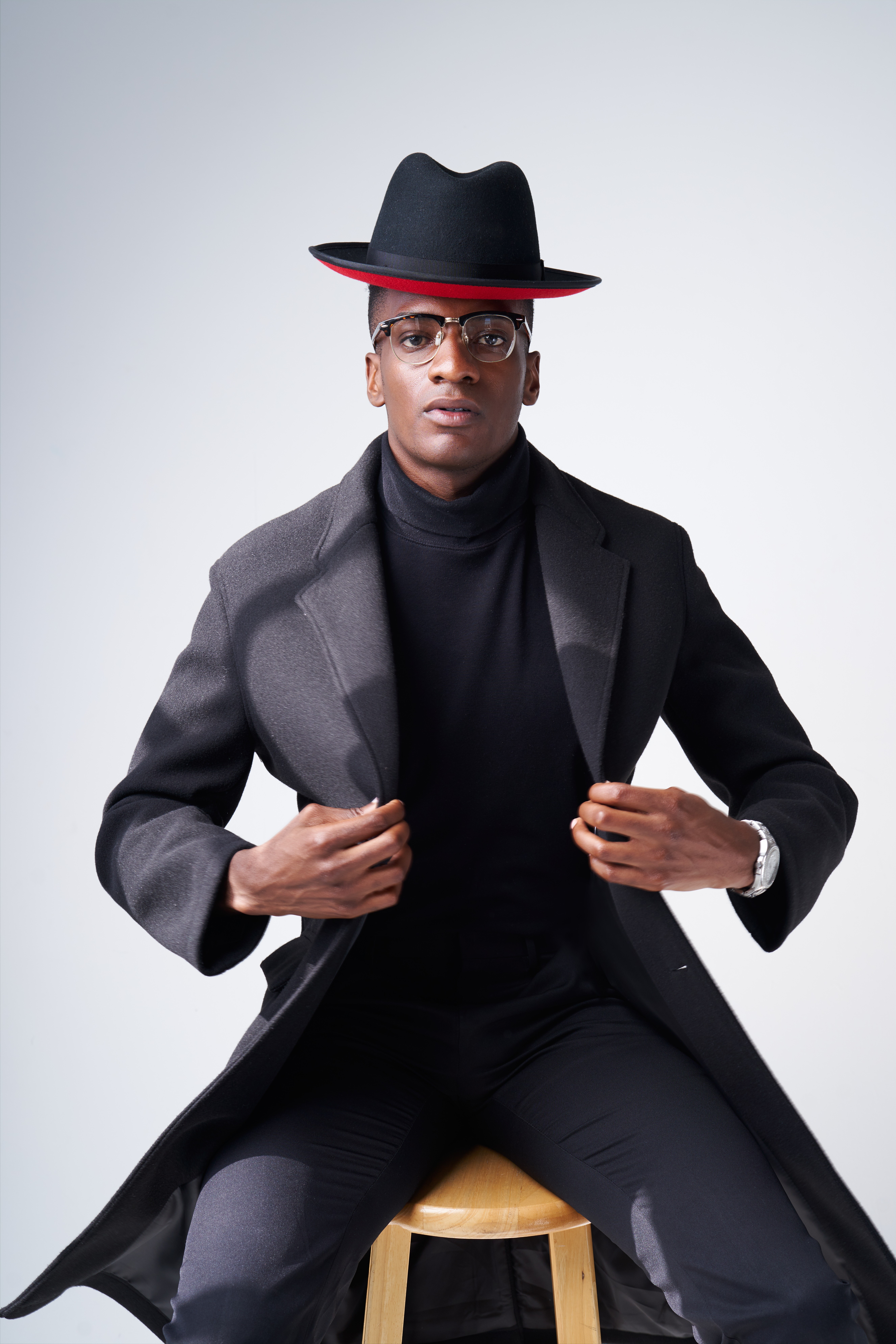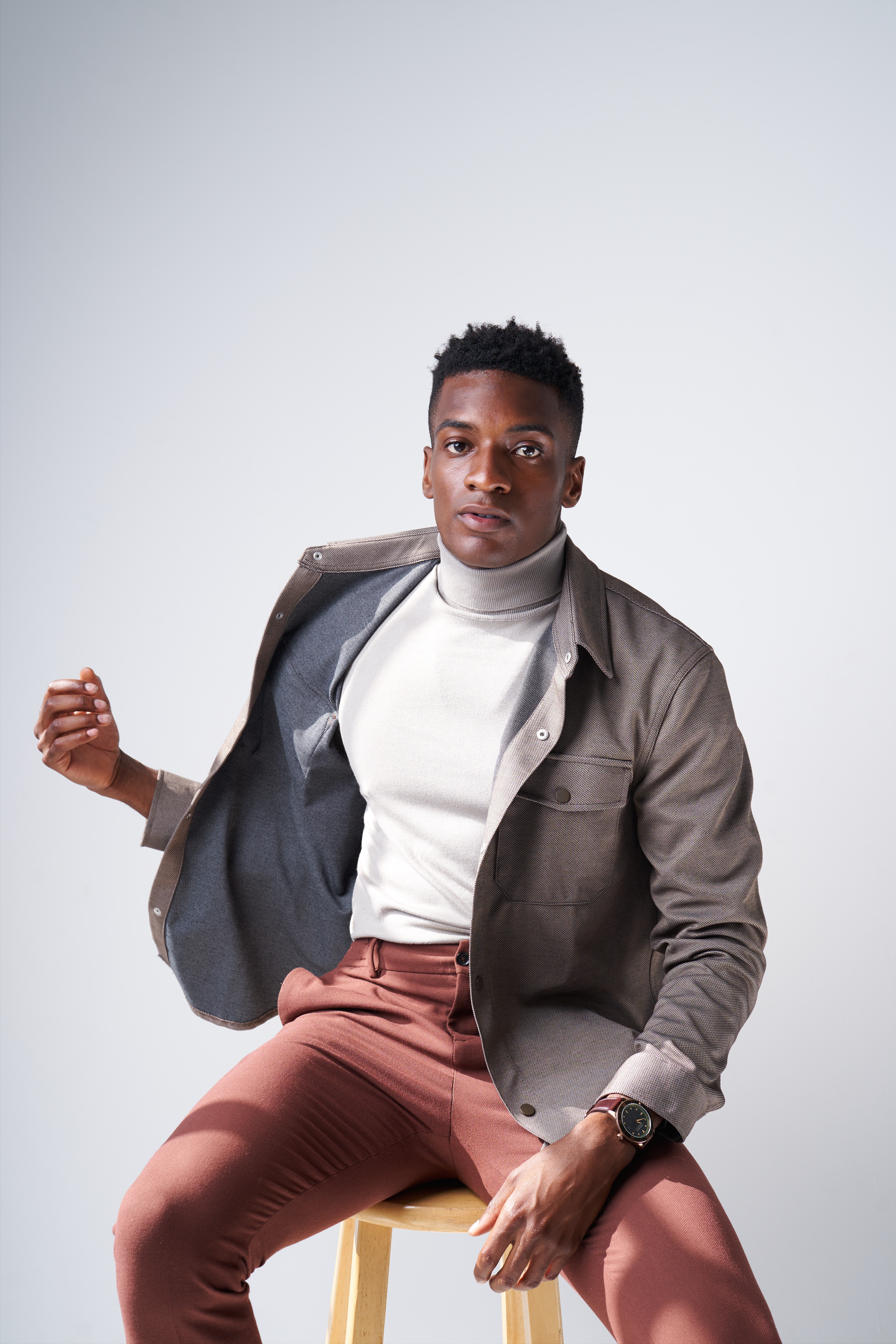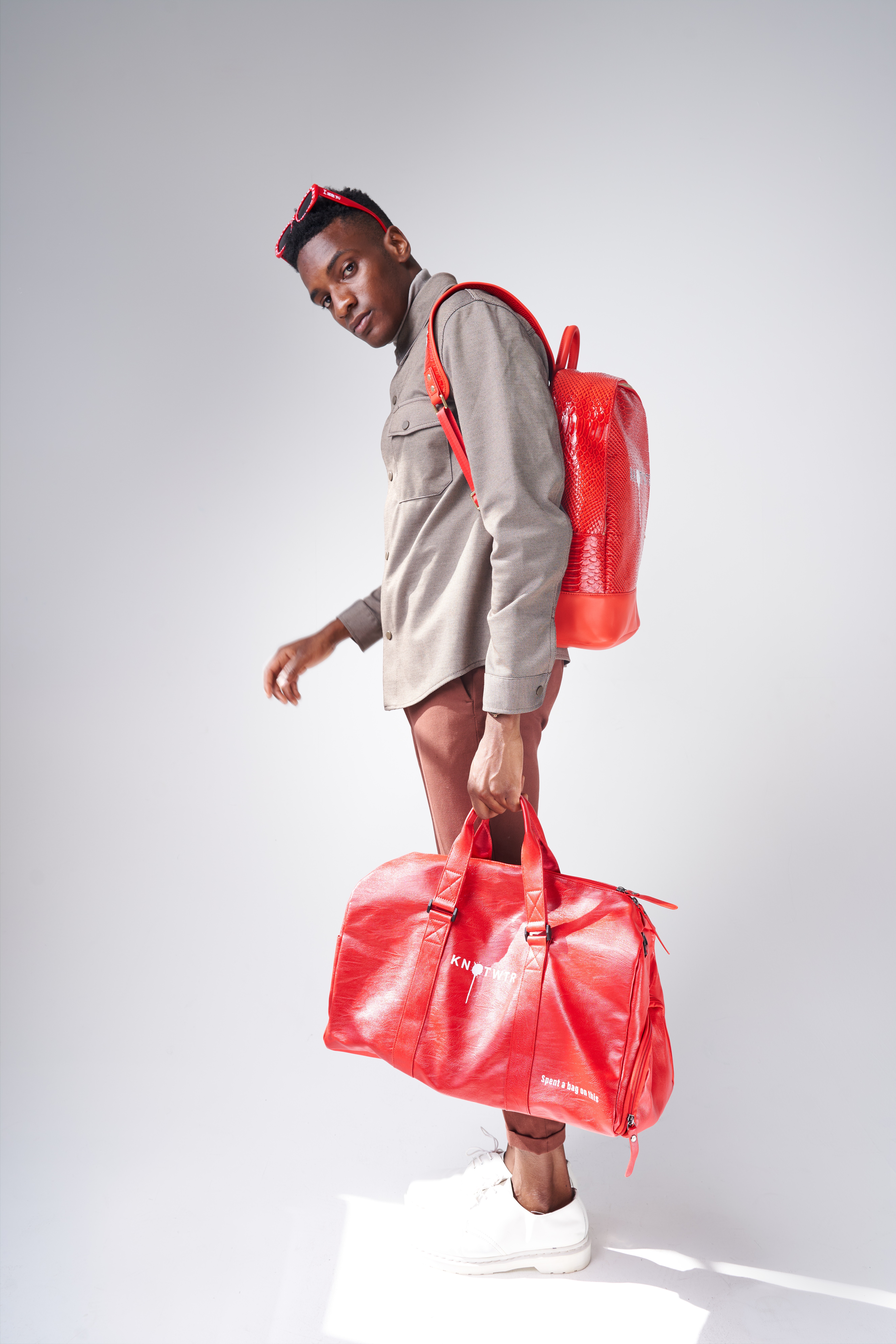 Image Credits
Kadian Hall
Suggest a Story:
 VoyageLA is built on recommendations from the community; it's how we uncover hidden gems, so if you or someone you know deserves recognition please let us know 
here.