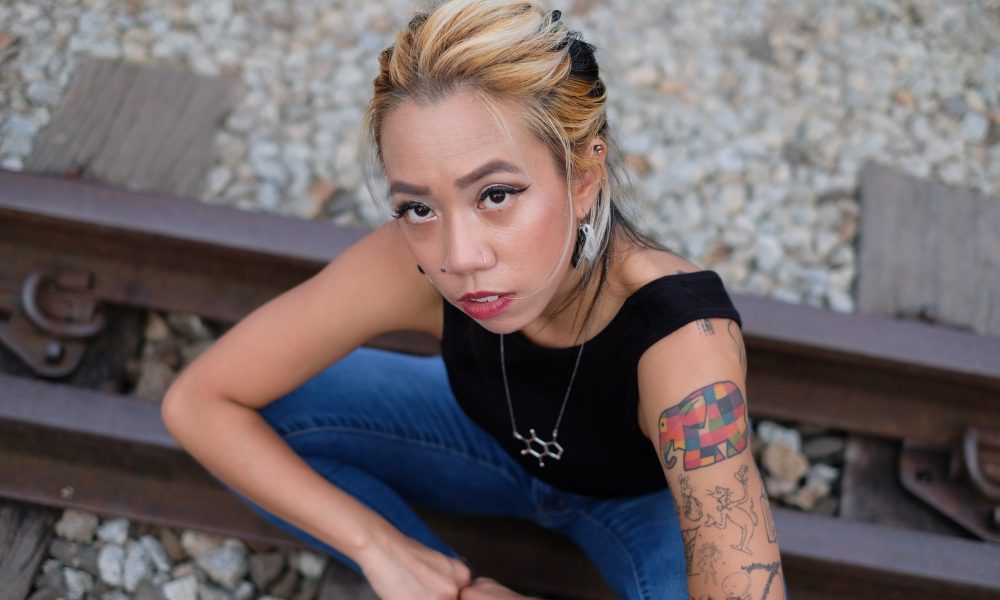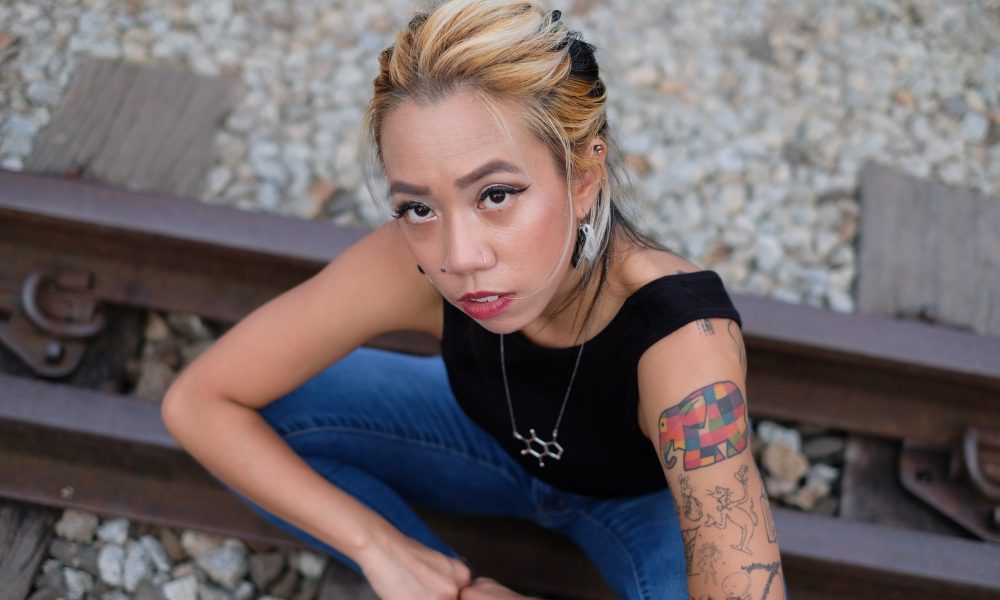 Today we'd like to introduce you to NyaLi.
Hi NyaLi, we'd love for you to start by introducing yourself.
I am proudly Singapore born and raised, and singing has always been a part of me. I had a choir phase, Charlotte Church phase, bar music phase… then at 19, I discovered jazz and all its amazing derivatives. That said, my true genesis in music was probably belting along to classic Disney animations playing at home as a tot… I still don't hold back. Like most Asian kids, I got schooled in classical piano early, starting Yamaha lessons at the age of four and resigned to failing sight-reading in all the exams I ever was made to sit for. Mum always said 'One day you will thank me' and today, I absolutely do… my pitch and musicality is what it is because of all that exposure from young.
Funnily enough and cliche as it sounds, I always thought my career would involve something creative, but never envisioned myself going the indie music making artist pathway till around my mid-twenties – I graduated university in Singapore with a concentration in political science and was pretty set on pursuing lifestyle journalism. Then a little thought entered my head telling me that I would die bitter and unfulfilled if I didn't go find out how much I could push my singing and music stuff, and it wouldn't leave. As the universe would have it, Berklee College of Music happened to be holding their regional on-the-road audition rounds in our part of the world just then… everything seemed to fatefully fall into place. So while in my final semester of that first undergraduate program I just mentioned back home, I auditioned for Berklee – and the rest of it matters less. I graduated a dual-track degree program in the class of 2016, and here we are today.
As it stands, I have an EP out, a double handful of singles, and a bunch of collaborative releases – 7 of these released in the last year alone because Covid confinement meant all that frustrated energy had to go somewhere! 2020 was a great year for studio collaborations. Thinking back, my first single release in 2015 happened for a Berklee peer's class assignment – he was a music engineering student who needed an 'artist' to produce, and it was probably the second song I'd ever penned to completion at the time as a performance major taking a stab at songwriting. For believing in me and unwittingly 'spotting' me, I will forever owe him. The whole thing was honestly meant to be a one off, for fun kind of project collaboration – but I guess one song led to another, and at music college your peers are really your producers, your engineers, talent scouters, all of it. Schoolmates literally come up to you and offer to produce your next song, or write with you, or ask you to play on their next studio recording.
We all face challenges, but looking back would you describe it as a relatively smooth road?
Definitely a road with sudden sharp bends and gnarly hidden potholes. One of the bigger struggles has been separating making music for the market versus making music for me and trying to be more rational than emotional about it – the irony. I first sang because it was a shared experience of connection, escape, enjoyment, and stress relief. Everything would make a little more sense somehow. A few years into this artist thing, singing and music is still very much enjoyable but is no longer escape in the same sense… there's this weight that comes from metrics. Choosing to brand yourself as an artist means choosing to become the business product. Following matters, likes matter, streams and shares matter, stats matter – getting up there takes immense hustle, and staying up there, well. It's never a guarantee. There's always someone new and hot and younger bound to show up. Also, when you share your music with the world, it's important to remember that 'good' in art is subjective, opinion based – most times it's not even that, it's that people in charge are looking for the best fit with their vision. Facing rejection is something you get conditioned to suck up, but the struggle to not beat yourself up for it and hold on to self-worth is real.
Comparison is inevitable, but it can get really unhealthy can't it? Aside from all this, irregular hours and schedule volatility is another thing that took getting used to – sometimes you get the call for the gig on the very same afternoon of. Or say you made weekend plans and get called to session because that's the only time studio is available. If your friends are cool with you needing to attend work at short notice, definitely keep them… it's actually been a great self-operated way of filtering my community, come to think of it. In Singapore, a lot of my parents' generation hold the perception that there is 'no future' with music and the arts, partly because of an entrenched cultural mindset post Independence that advocated more practical, financially secure professional careers in engineering, medicine, law and the like. And while this is kinda sad it does hold some truth: choosing to pursue arts and entertainment for a living generally means a lot more living from day to day – because one moment you have a bunch of shows lined up, and the next Covid right? To throw out a brutally relevant current example.
Thanks – so what else should our readers know about your work and what you're currently focused on?
I'm a singer-songwriter, session vocalist, events singer and music educator 🙂 Have to do em all because one isn't enough to survive on. Songwriting is for me, events are for the bank, sessions could go either way and teaching is for the community. If money weren't an issue, I would write and arrange and stack vocal tracks in studio all day long… so I guess broadly, my speciality is session vocals? Lately though, I feel like people know me as the singing coach. Covid has taken away most things, but my teaching gig volume has multiplied, thankfully. One thing that is definitely a pleasing accomplishment for me during an unusually trying 2020 would be the number of digital music releases – both collaborative and solo – that happened. Not sure what I'm proudest of per say, but connecting with complete strangers through my songs and having them relate to the point of raw emotional reactions – those are definitely more proud moments of my human being. Guess you could say my unique selling point (USP) is literally my voice… at the cost of imposing a truism. Isn't that all singers' USP? So it's really heartening to realize that your stories mean something to someone, without them having to know you.
Are there any apps, books, podcasts, blogs or other resources you think our readers should check out?
No particular literature or technology to be honest. Daily sun salutations (hatha vinyasa yoga) because yoga keeps the sanity intact in a stressful noisy world. Lots of water – goes well with singing, and good for skin and health in general. Seven hours of rest nightly as far as possible… sleep really is king. Of course, my friends and family are an invaluable resource – there is no substitute for community support.
Contact Info:

Image Credits:
Image 1, 2 @prisstan image 3,4 @moshi.mochi.boshi image 5 @tarcia image 6 @adamantenorcruz image 7 @wtaharrah image 8 @photokyleryan
Suggest a Story:
 VoyageLA is built on recommendations from the community; it's how we uncover hidden gems, so if you or someone you know deserves recognition please let us know 
here.