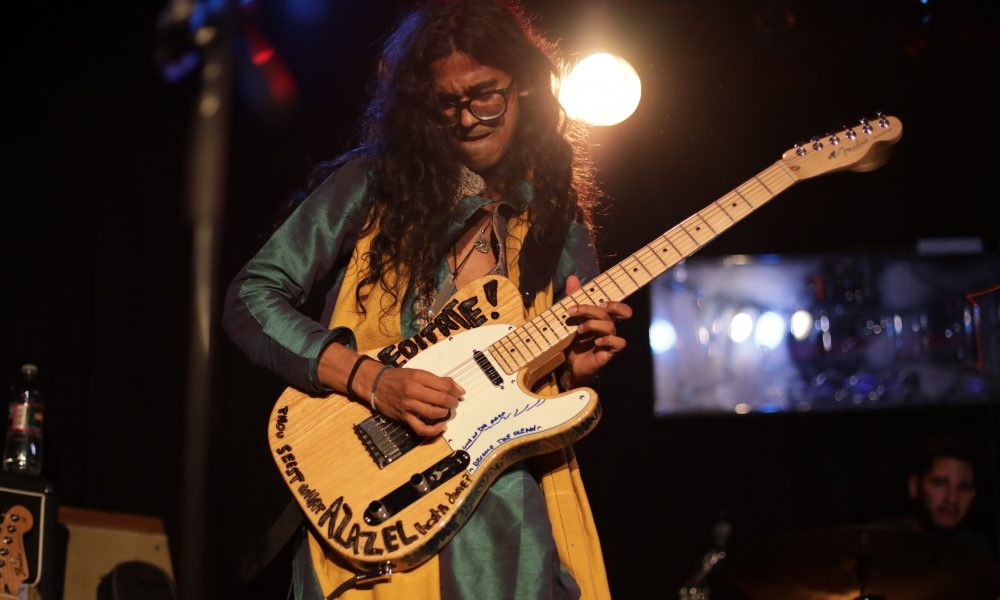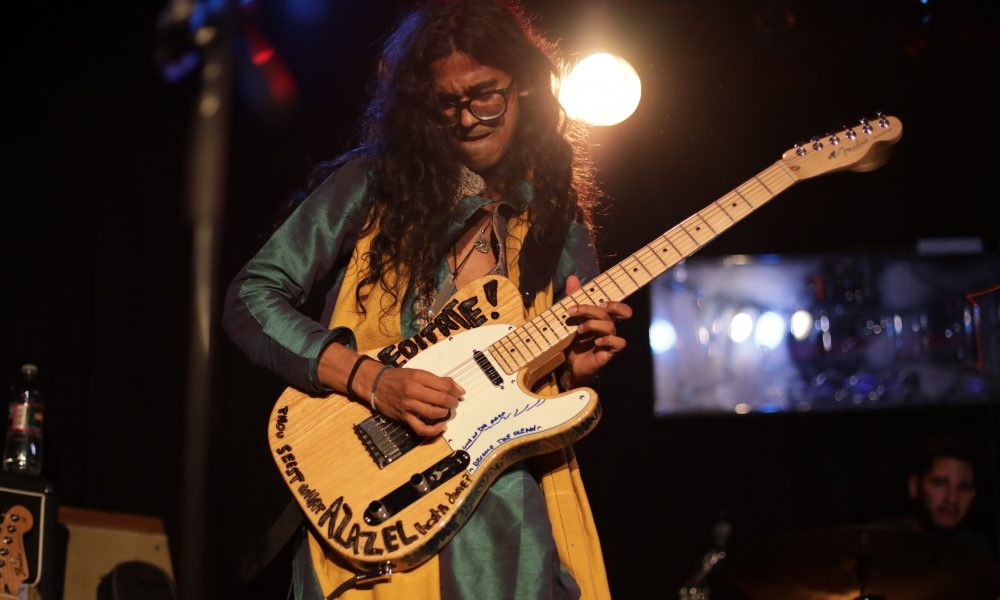 Today we'd like to introduce you to Nishanth Selvalingam.
Hi Nishanth, so excited to have you with us today. What can you tell us about your story?
I was very fortunate to be born to a family of South Indian yogis. My great grandfather, of Tamil descent, moved to Kuala Lumpur, Malaysia from Sri Lanka in pursuit of a better life as many of his fellow countrymen did during the British Colonial Era. He brought with him his devotion to Shiva, the Hindu God of Yoga as well as his love of Indian theatre. He started a local theatre group in Kuala Lumpur and imported scripts from India to perform the devotional plays before an audience of other South Asian immigrants. My grandfather grew up in this air of music, poetry and prayer. He studied in Sri Lanka for a little bit during the World War where he deepened his connection to his roots and his spirituality. When my grandfather returned to Malaysia, it was as a fully-fledged yogi. While my great grandfather was an accountant by day, he was an actor, director and musician by night. And while my grandfather was a school headmaster by day, he was a temple singer and yogi by night. My grandfather married another devout Hindu, the ideal devotee to Shiva. When I came into the world, my parents, both born in Malaysia, were away a lot because they were doctors and as you know, doctors are busy people. As a result, I spent a lot of my early days with my grandparents. Every day at noon, my grandmother would take a long bath (Indian baths can be up to an hour in length) and then sit in front of the altar for an hour doing her prayers. A cloud of incense would waft through my bedroom door and I would feel the spirituality and fervour subtly seeping through the walls and taking root in my heart. I never knew what my grandmother was praying for or what prayer was really. I only saw from the outside her devotion and it affected me deeply, in ways I wouldn't understand for years to come.
In the evenings, my grandfather would take me to the local Hindu temple down the road where he used to sing devotional songs. Like his father before him, my grandfather was a performer first. His songs were always filled with intense zeal for the Divine, that immaterial yet tangible quality in life we often call "beauty" or "truth" or "meaning" or "God". While I was whiling away my time at the temple all those evenings in my boyhood, I became very interested in the temple musicians and the priests and the lurid sculptures and paintings that adorned the place. I would wander about the temple grounds looking for trouble, often in a state of gentle wonderment. I felt the vibration of peace that permeated that place and it was much like the feeling I encountered watching my grandmother pray. My grandfather insisted I commit to memory several scriptures and devotional poems in Tamil. So I did. I was also very interested in Star Wars around this time because I saw many parallels between George Lucas' mystical Jedi Order and the yogic ideals I was learning from my grandfather. Often I could be spotted with my friends sitting under the big trees of my childhood garden, playing "yogi", sitting cross-legged, meditating and trying to "use the force." Boyhood turned into adolescence and my new fascination was rock n roll music! I felt a deep similarity between the music of Black Sabbath, Led Zeppelin, The Stones etc. and the loud and ecstatic music I heard at the temple as a child. I picked up the guitar and devoted myself to the instrument religiously.
One day at age sixteen, I declared to my parents that I was going to become a touring rock n roll musician! Given that my parents were both doctors, you can imagine they didn't enjoy that declaration all too much! To their credit, they were always supportive in paying for guitar lessons and buying me guitars and loving me unconditionally. They urged me to make guitar playing my hobby and to focus on some more practical and lucrative livelihood. But I resisted. I didn't want to play it safe! I wanted a radical and ecstatic life of adventure. I wanted to live and die for a romantic ideal. I didn't want to be practical. What I loved about yogis and Jedis was their austerity and freedom. I saw the same radical freedom in the rockstars that toured the world for love, living and dying by the guitar. I was always a renunciant and wandering monk at heart and so the rock n roll lifestyle had particular appeal to me. It was never the drugs or the sex. Those things were not too interesting to me. It was the romance of a wandering lifestyle! I should mention that in 2010, at age fourteen, I visited Sai Baba, an Indian guru at his ashram in Bangalore, India with my parents. Something happened to me there that I can't quite describe. It was like something awakened in me, a newfound hunger for spiritual life maybe. One day at the ashram bookstore, I picked up the copy of the Bhagavad Gita and devoured the text, commentary and all in one sitting in the hotel room corridor. So commenced my love for spiritual philosophy. I began to study texts on my own and discuss them with my grandfather. He was quite happy about my newfound, independent desire to deepen my understanding of spirituality. I still wanted to be a rockstar though…
So it came to pass that in 2016, I moved to Hollywood to attend school at UCLA and pursue my dream of being a rock n roll musician! I studied philosophy at UCLA and saw so many parallels between the Western philosophers like Kant and the South Asian philosophers I had studied back home like Shankaracharya. I was also become interested in Christian mysticism, Western Ceremonial Magick and Sufism around this time. More and more I began to see the similarities between all the practices and philosophies of the major world religions. I felt in my heart of hearts that they were all pointing to a same truth, a truth that could be felt by all but never expressed in words. In some alchemical reaction, all my time writing songs and performing with rock bands in the clubs along the Sunset Strip as well as my deep study of the world's scriptures along with my devoted daily meditation practice created a deep feeling of One-ness, Peace and Harmony with me. Because I was so ecstatically happy, people started to ask me why it was that I was feeling this way and slowly, I started to give advice here and there. Because I was already teaching meditation and yoga, I thought it might be nice to go and do some Yoga Teacher Trainings just to become a better teacher. I had no intention of teaching yoga professionally. After my 200-hour yoga teacher training at Yoga Works on Main St. in Santa Monica, at the very beginning of the pandemic in 2020, my grandfather passed away. On the night of his passing, even before I had heard the news, I had vivid dream of standing by a riverbank. On the other side of the river was my grandfather waving lights before an image of Shiva in a small temple. He said something to me from across the river. I don't know what.
At that point, I woke up and checked my phone, only to see my mom's text that he had passed. The dream felt like a singularity in my life. Because suddenly, I was no longer interested in pursuing name and fame as a rock n roll guitar player. At once, I became single-mindedly devoted to spiritual life. My daily meditation practice increased in intensity and duration. With renewed fervour, I studied religious texts and contemplated the teachings. I finished up a 300-hour yoga teacher training also with Yoga Works. I felt moved to teach yoga to one and all and share what I had discovered with the public at large. Mostly, I wanted to express the unity of all the world's spiritual traditions. I wanted to show that all paths lead to the same place. This kind of syncretic approach to spiritual life eventually drew me to the great 19th CE Bengali spiritual master, Sri Ramakrishna who was the very embodiment of that ancient Vedic sentiment: "truth is One though sages call it by different names." Driven by this love of One-ness, my own personal spiritual experiences, my love for Indian spiritual culture and the promptings of my late grandfather from "beyond the river", this little boy Nish now teaches yoga philosophy and meditation full time. By the grace of the divine, I am currently teaching at two virtual studios, Stay Om Yoga and Yoga World Heart and I make TikToks, post Youtube videos and run a podcast called "For the Love Of Yoga" while I continue to deepen my own spirituality.
We all face challenges, but looking back would you describe it as a relatively smooth road?
Honestly, yes. It's been even more than smooth! It has been an act of Grace and Providence every step of the way. I know everyone has their stories of challenges and how they overcame them. I certainly could go on and on about some of the things that "didn't work out". But that's just one way of looking at it. In hindsight, everything feels like it worked out exactly as it should. Everything happens at its own time and in its own way, I've discovered. I have always only ever followed my heart. As a result, my road has been a road of love and inspiration. The struggles were not really struggles but wonderful adventures. They added spice and adventure to the journey so far. This might sound rather glib but my life has always felt effortless. As if life has been living itself through me this whole time. When I needed a teacher, an appropriate teacher appeared at every step of the way. I have never been wanting for good mentors! When I needed some money to pay the rent or buy groceries, even without my seeking it out, the necessary funds seem to appear through some channel or other. I can't explain it in but maybe it is enough to say that the Divine thinks about those who spend all their time thinking about it. I have lived for Love and I am willing to die for love. And so Love takes care of her own! In that way, it has a blessed road so far and I am thankful of every minute of it! There is nothing easier than a surrendered life.
As you know, we're big fans of you and your work. For our readers who might not be as familiar what can you tell them about what you do?
When I first decided to teach yoga here in Los Angeles, a small yoga collective reached out to me on Instagram and asked me if I'd like to teach. And more importantly, they asked me what I would like to teach. Immediately I felt like what I most wanted to share was the yoga philosophy I learned from my grandfather and at the ashrams in India. There are many people teaching yoga poses and meditation here in America but there isn't much in the way of philosophy. Also, when I speak to some yoga teachers, even some of the more seasoned ones, I am often astounded to find out that they know very little of the historical and philosophical context of Yoga. So I told this small studio that I would host a little satsangh (community gathering) and discuss spiritual philosophy from the schools of Yoga, Vedanta and Tantra every Monday night. Because I had studied with teachers from other spiritual traditions, I was excited to teach philosophy in a comparative way, showing how all religions are pointing to the same Truth. At first, these Monday night gatherings were very small. It was one or two people at most! Slowly over time, they started getting bigger. I started making videos on TikTok and by Divine grace, a following soon came out of that. The sincere and devoted spiritual aspirants who found me on TikTok eventually made their way to these Monday night talks.
When we first started in March of 2020, I would lecture for about thirty minutes and do a short Q&A. The whole session was about an hour long. It has since evolved into a 5-7 hour affair, weekly! These days, I lecture for two hours and then open the floor for Q&A and discussion. This usually goes on well into the night! But nobody feels tired or bored. We are all in love. And the love we feel for the spiritual life and for each other inspires us to go even deeper and practice with ever-increasing ardour. I am most proud of this community that we've built together. All the people that have found me through YouTube and TikTok and my podcast have come together in a genuine spiritual community and together, we've created a Discord full of resources on every facet of spiritual life where we have an ongoing discussion on all our favourite themes. It's nice that our community is so international too because it feels like wherever I am in the world, there is someone there from our satsangh who I can hang out with! I am so overwhelmingly happy that our community continues to grow and continues to be a refuge for all of us spiritual seekers who are hungry for the company of like-minded people!
We all have a different way of looking at and defining success. How do you define success?
A constant and unshakeable feeling of joy, love, peace and wholeness that is inherent in each and every encounter with life. Success is mastery and mastery is allowing yourself to be mastered by your craft. As such, success is a surrendered life. When you no longer feel like the do-er, when you have gotten out of your own way, then life lives exuberantly through you. That to me is real success!
Contact Info:

Image Credits:
Images by Jack Geren and Kristof General
Suggest a Story:
 VoyageLA is built on recommendations from the community; it's how we uncover hidden gems, so if you or someone you know deserves recognition please let us know 
here.