Today we'd like to introduce you to Nidhi Kulkarni.
Hi Nidhi, can you start by introducing yourself? We'd love to learn more about how you got to where you are today?
Coming from a country like India, where having a respectable career means being an engineer, doctor, or lawyer, I always knew I wanted to do something different. During my schooling days, I knew I was not a math or science nerd and I liked drawing and painting and doing creative stuff so after high school I decided to pursue a career in design. With my average drawing skills, I was successfully able to get admission to the 2nd best design school in India (in 2013), Srishti Institute of Art Design and Technology. At Srishti, I faced a similar problem, I knew I was good at drawing but everyone there was too, I wanted to do something different. Everyone who came to the design school wanted to do graphic or product design so to experiment I decided to take a film theory class. That was my introduction to the world of cinema. We watched films from around the world like Bicycle Thieves, Rashomon, Breathless, Citizen Kane, and many more classics, and even though my first time going through them was super boring, I loved the idea of understanding how those films were made. It was not like I didn't watch movies before but after that class, my perspective of watching movies changed completely, and then I was hooked to the idea of making one of my own.
In the three years that followed at Srishti, I tried to take as many film and media classes as possible. I learned a lot of storytelling and the real basics of film production, but as I graduated I was dying to be on a film set and experience the industry. I started an internship at Flying Saucer Pictures (back then an ad production house) and on my first day, I was asked to record auditions for Uber India commercials, my first day in Mumbai, I am in this tiny storage room with a video camera taking auditions of 200 people for multiple roles that did not have any dialogue. The next day Uber India team came and watched the auditions and cast the people based on how they looked and not how they acted, that was my first hit of reality. The more time I spent in the ad production company the more I realized that I didn't want to make ads. After my first experience on set, I quickly realized that I wanted to learn more about film production and understand how to make movies so that I can direct on my own and not work for someone else. So after a month at Flying saucer pictures, I quit to apply to film schools in the US. While doing the application process and waiting for the results, I also got a chance to be a 3rd Assistant Director on Anusha Bose's short film 'Shame' starring Ranveer Shorey and Swara Bhaskar and also on Rohit Shetty's first Marathi production called 'School College ani Life'.
USC was my top chocie. I only applied to three places and got into 2 of them. It sure was a thrilling feeling to know that I was accepted into the Best Film School in the World. In 2019 Jan, I started my master's in Film and TV Production, and ever since then learned so much about everything in the Film Industry. I came with a mindset to direct movies but then slowly, I realized that to be a good director, you need to know how to produce movies. COVID happened in 2020 and then I decided to learn producing rather than directing so I don't have to waste a lot of money on virtual production. In my past three years at USC, I have produced nine short films, out of which 3 are independent films. Working hands-on, I learned a lot about film production, money, and what it takes to get a movie made in LA. Now I just graduated from USC in Dec 2021 and I know that I want to pursue a career in independent filmmaking. I want to tell realistic character-driven stories that my audience can relate to. In the early stages of my career, I am open to working on anything but I would personally prefer to work on character stories.
Would you say it's been a smooth road, and if not what are some of the biggest challenges you've faced along the way?
It has been an interesting journey for sure. I wouldn't have been able to do it without the immense support from my parents and my friends. From day one when I knew I wanted to do something different, I was not sure how I was going to achieve this, as things started to fall into place, there were always new hurdles. One of my biggest hurdles was self-doubt, whether I was doing the right thing? If I am good enough? But the more I worked the more I created. I got reassurance from the results that I was on the right track. In the last three years, there were many hurdles coming and fitting into a new world, experiencing racism and sexism lot of struggle to be understood not just by peers but also faculty. But I have also been lucky enough to find amazing teachers who have helped me, seen my hard work, and given me opportunities.
Then COVID happened and that was a twist altogether. There was a question of whether all this was worth the money, not having to see my parents for three years due to the travel restrictions was a huge bumper, and then with the industry shutting down and classes going online, the networking that is needed to survive in this industry came to a halt. But now that I have graduated, I am trying my best to meet people be it via zoom or film shoots so I can recover for the lost time.
So ya, there are always hurdles now the biggest one is to survive in this country and to get that visa to continue to work and try to reach my goals in life. But the funny thing about film production is that it teaches you to survive to adapt and being a producer, you are constantly fighting fires and that has basically taught me to do the same in real life too.
Thanks – so what else should our readers know about your work and what you're currently focused on?
After spending eight years of my life trying to figure out what I want with my career, I have finally come to a place where I can say that I am a producer. I love character drive stories, if it were up to me I would love to see every human being's story told on the big screen. But I am also into culture and travel and food, and I want to tell stories of people around the world. Currently, I am just starting out and eager and enthusiastic to learn. I am open to working on anything. I am known to be efficient, resourceful and a person who can get stuff done. People who have worked with me know how much I love being on set and how well organized I can be. I am proud of having produced nine short films in the past three years. I would have to say I am extremely accommodating and rarely have ego clashes. As an artist/filmmaker, I want to create stories that are not limited to a genre or a form, I am want to create films with cross country collaborations.
What sort of changes are you expecting over the next 5-10 years?
Currently, we are in the middle of the representation wave. Seeing more BPoC representation and more representation of women behind the screen has become a common phenomenon these days. But it's still a slow process and hopefully, within the next couple of years, we should be able to see stronger female stories told by females. Being an immigrant in this country, having looked up to Hollywood films all my life, wanting to see relatable characters have always been a struggle but hopefully this will change soon and I hope to get a chance to be a part of that creator that cause this change.
Contact Info: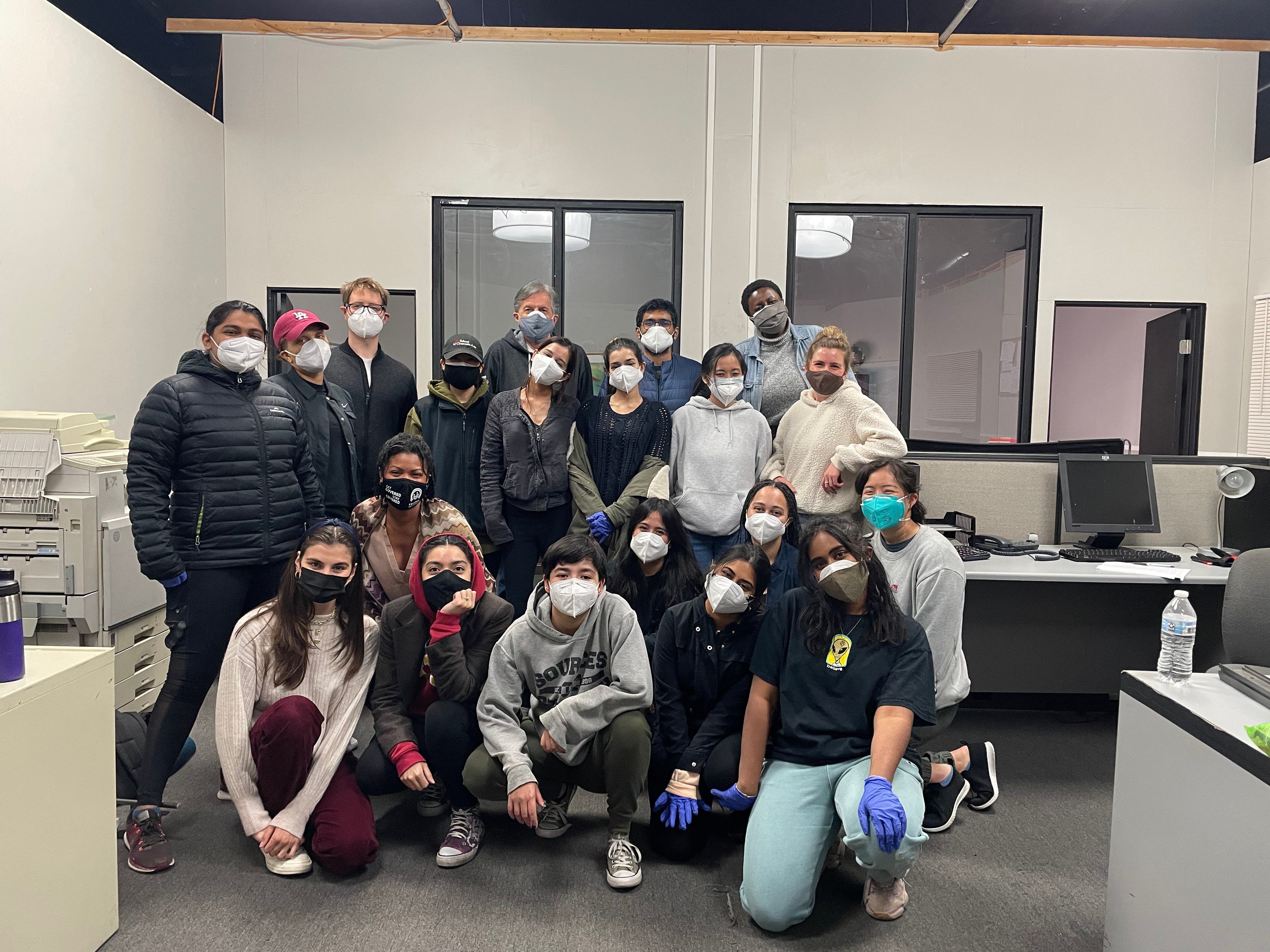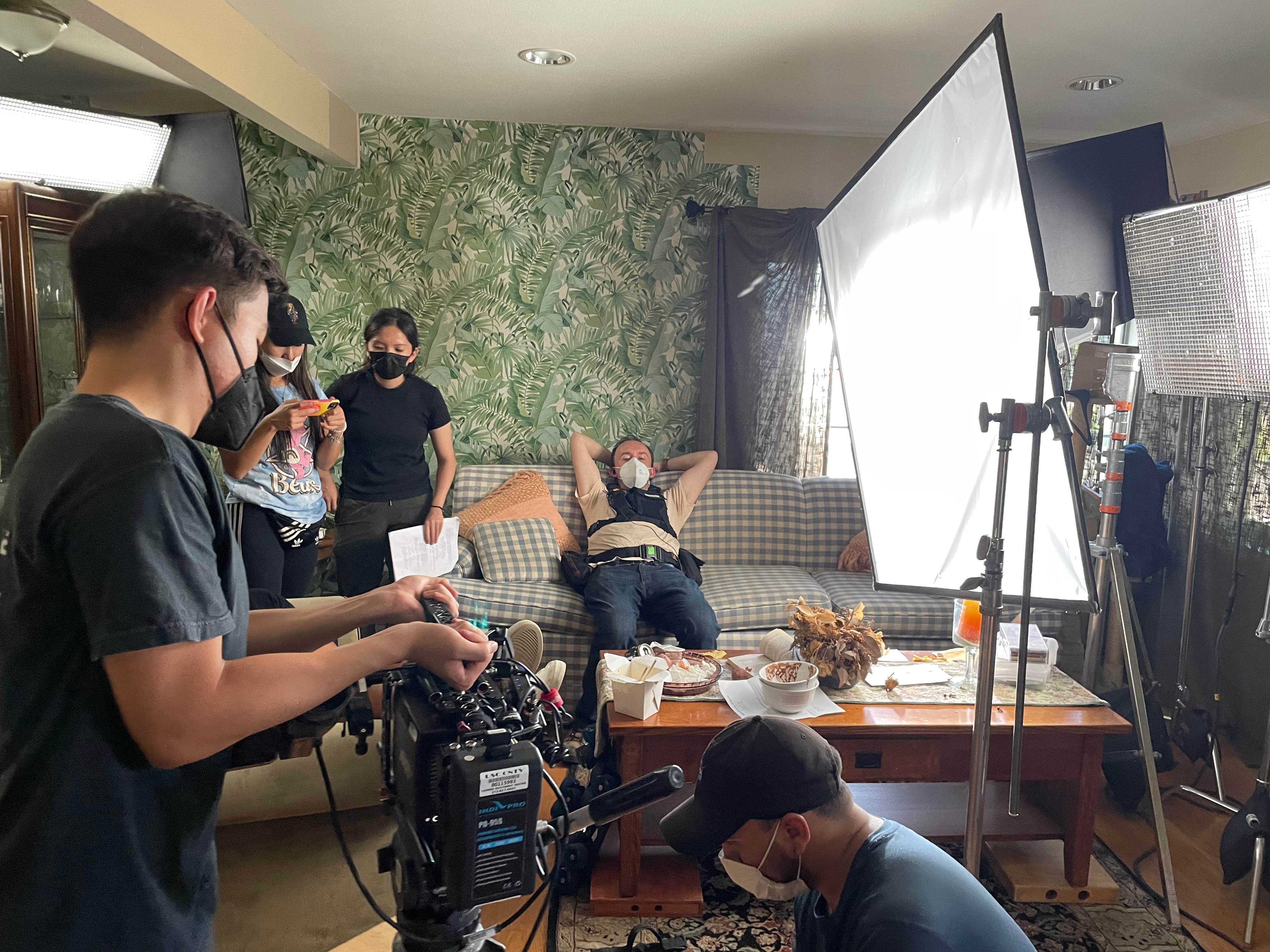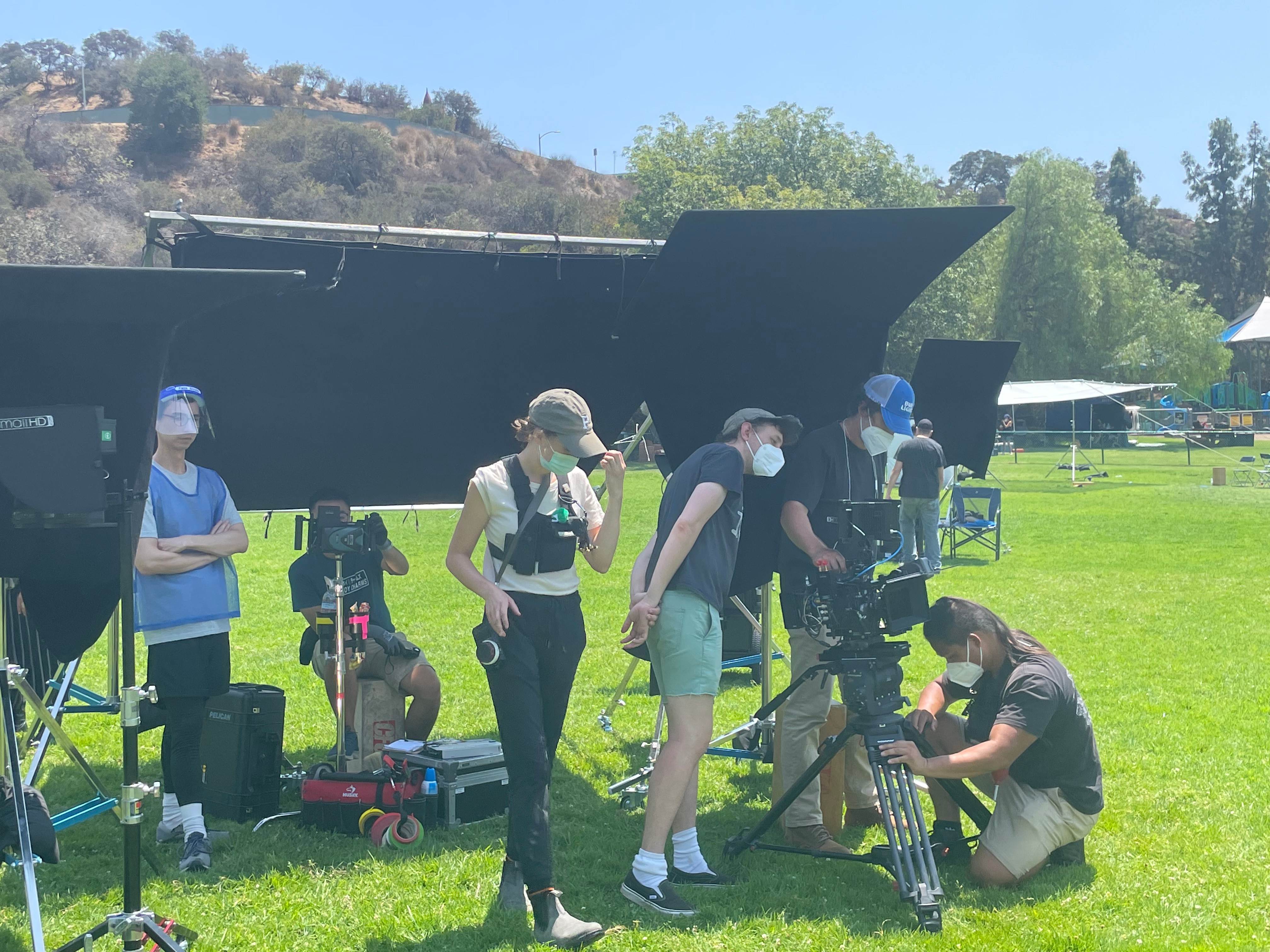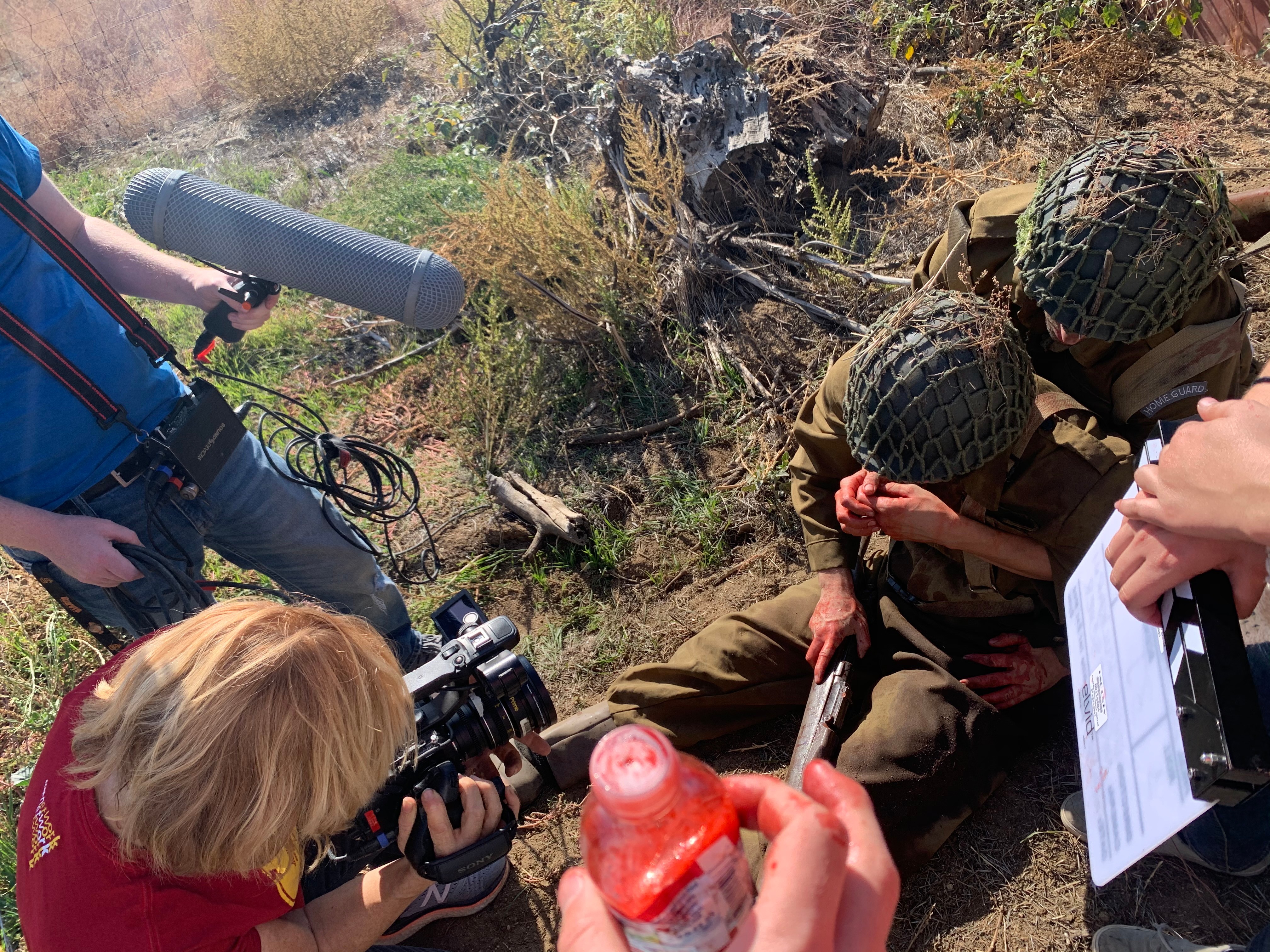 Suggest a Story:
 VoyageLA is built on recommendations from the community; it's how we uncover hidden gems, so if you or someone you know deserves recognition please let us know 
here.