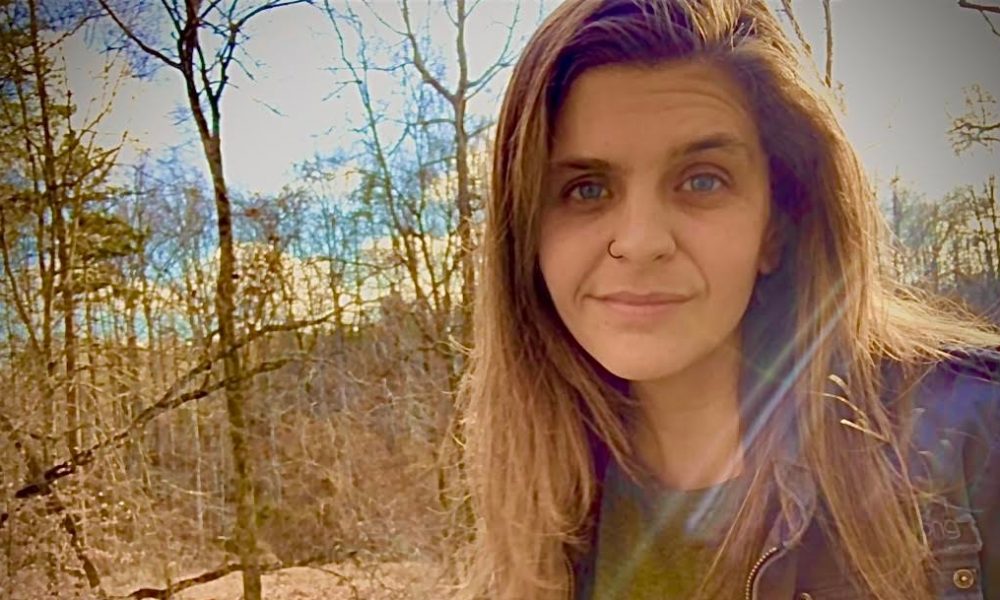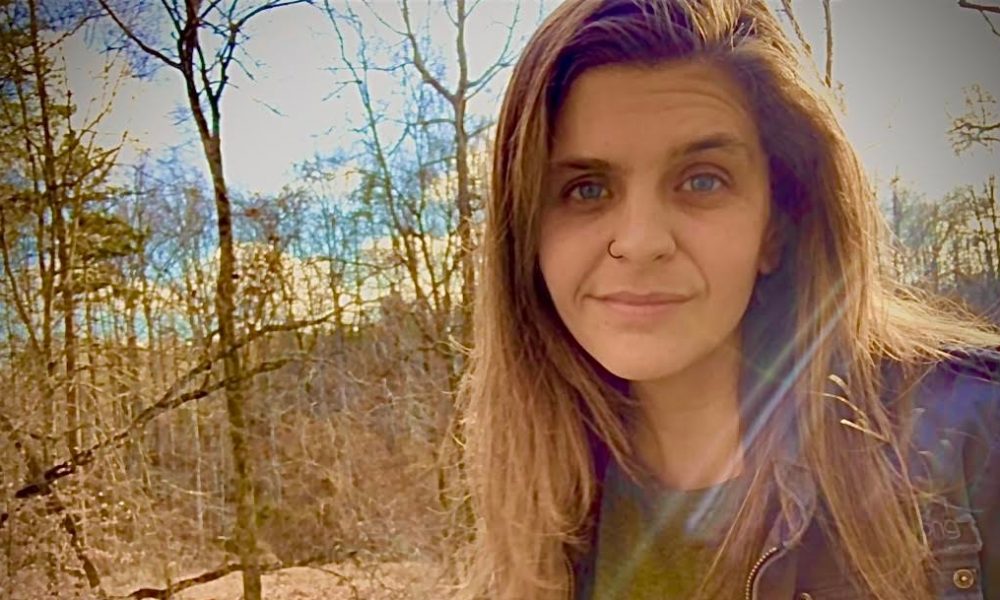 Today we'd like to introduce you to Michelle Mary Schaefer.
Hi Michelle Mary, thanks for joining us today. We'd love for you to start by introducing yourself.
I'm an Actor, Screenwriter, Director, Director of Artistic Sign Language (DASL), Deaf Culture Consultant and Producer who is Deaf.
As a kid, I was full of imagination and still am nowadays. Back then, I knew that I wanted to be an actor after watching the film, Children of a Lesser God which stars Marlee Matlin. While watching the film, I realized that Marlee is Deaf, so am I. I told my parents that I wanted to be an actor just like her! Marlee inspired me and become my role model while growing up in a world of isolation and confusion. My dreams and passions kept me alive and going.
Growing up, it was full of isolation and confusion. I struggled with my identities, and ability to communicate. I was embarrassed to be myself, as I was constantly being bullied by both the Deaf and Hearing children, which made me feel trapped and ashamed. There are so many things I asked myself about my childhood, and even how the heck did I survive? The answer is Art, Theatre, Films, Writing, and being Creative saved me.
I had the pleasure and the honor to be the first Deaf female actor in history who has played both Sarah Norman in Mark Medoff's Children of a Lesser God and Nina Raine's Billy in Tribes numerous of times. I also truly enjoyed playing Hannah in Sarah Treem's play, When We Were Young and Unafraid. I also loved playing Alfa in Peeling, Juliet in Romeo and Juliet, Puck in A Midsummer Nights Dream, Hamlet in Hamlet and even Ashlinn in Made of These. I look forward to many more challenging roles. As an Actor who is Deaf, I am able to bring many layers to the story and the characters whether it's in theatre and/or films. And what is even more beautiful is that those directors opened their minds and heart to many possibilities. I always dream of being on Full House, and now I want to be on the L Word Generation Q, Cobra Kai, Flack and many more. Every time I watch those shows, I come up with a new possible characters, stories to add on. I even dream of being on Broadway as Elphaba in Wicked and Eurdyice in Hadestown. I'm manifesting that to happen.
Instead of sitting around waiting for roles, I create them giving myself and others opportunities. I have written several scripts such as REAL, a tiny film web series which has been in numerous of Film Festivals. The folks of REAL and I plan to crowd fund and film the rest of the episodes in Season One. REAL is about exploring Deafness, love, and the lengths we go to find it. These tiny film follows Lauren as she navigates relationships and connections in a world of complex communication.
I wrote a complete TV Series, Always Natalie, a 22 minutes' comedy/drama concerning the chaotic dating life of our Deaf protagonist Natalie in present-day. I have been working on Always Natalie since 2010 and am looking for dedicated, passionate, hard-working producers, showrunners and folks to bring this alive to the screen. I even look forward in portraying as Natalie and hope Marlee Matlin to play my Mother in the series. I wrote a film, Destiny and am actively looking for investors and producers to fund it and dream of being in the film opposite of Claire Foy. Also, I'm excited to be in the pre-production stage for a film I Love You So Much with Tasha Hardy where I am producing and playing the lead, Carli. I'm one passionate hardest working authentic, passionate Actor, Screenwriter, DASL, Director, Deaf Culture Consultant which I do not allow my Deafness stop me from writing and/or making things happen which authentic stories and representation matter.
With thousands of rejections, I admit there are times when I almost gave up my passions. I didn't instead I fall, rest and rise up again. I put my hands on my heart, look in the mirror, asking myself "Why did I start this, and why does this matters?" I know, I smile, which I have been in this industry since I was a kid, working hard constantly non-stop. I even know not to give up, as it's worth every step of this journey, I feel rich to share this with all of you. 
I'm sure you wouldn't say it's been obstacle free, but so far would you say the journey have been a fairly smooth road?
It has been a rough road and still bumpy. I'm not giving up my dreams, my passions. The world is hard, the society constantly oppresses us, the Deaf and Hard of Hearing. We have stories, and it's time for us to share our scripts, bringing them alive onscreen and onstage. It's authentic, we know how it feels to be Deaf/Hard of Hearing, it's our life and our experiences. There are many Deaf and Hard of Hearing folks in this world, but all of us are not alike. The society has its own perception and assumptions of us that we all must function the same. The ability to speak, lipread, and hear… it oppresses us even more.
As a writer, I write both Screenplays and Stageplays, writing based on my life experiences, which may be my personal experiences or even things I have seen. I include parts of my life in all characters and stories I write. I find it healing for me to write and to open up my world to all of you. Sometimes my stories may be comedy, drama, or romantic, but they are authentic the way I present and show the stories and the characters. I have found myself struggling to some folks in the industry to take me seriously as an Artist. Which I hope 2022 will change all that and push things forward. To work together as a team, to give opportunities for everyone.
As an Actor, I have done numerous of stage plays and several films. I am a well-versatile Actor to have the ability to do both and even to play all kinds of roles. I find myself limited with its opportunities for its role when I look for auditions and/or casting would tell me I cannot play them because I am Deaf. But, once folks open their mind and hearts, those roles are Human roles which I just happen not to be able to hear. My Deafness adds many layers to the characters and stories, not limitations.
Also, it is not authentic, especially when it comes to a hearing person taking on roles that are specifically written for the Deaf and Hard-of-Hearing. It has happened way too often within the film and theatre world, as we are always constantly educating the industry about its authenticity and sharing that there are many talented actors who are perfect for the role. Also, it's like a hearing actor playing Sarah Norman in Children of a Lesser God, which is a huge disrespect to Mark Medoff and those who have previously carried on the role such as Phyllis, Marlee and myself. There is a poem, "You have to be Deaf to Understand," which applies to the roles that are written for the Deaf and Hard-of-Hearing.
People have challenged me saying that I cannot play a hearing role. What hearing role? Did the script specifically say that? Juliet, Hannah, Puck, Chloe, etc. are all not "Hearing" roles they all are "HUMAN" roles, or a "FAIRY" in Puck's case because I happen to be Deaf brings another perspective to its character and story. It doesn't truly change anything. I even auditioned for a horror film, Made of These, which I blew the director, Ven Scott, producers, Tracee Beebe and Brandon Torres' minds with my video and I was cast! I truly thank them and many others who open their mind and heart to many possibilities creating magic onscreen and onstage which makes my heart warm.
Thanks for sharing that. So, maybe next you can tell us a bit more about your work?
I am an Actor, Writer (Screenwriter/Playwright), Director, Producer, Director of Artistic Sign Language (DASL), and Deaf Culture Consultant.
I am known as an Actor who takes risks; will bring the characters alive on stage and screen. I am often called "The Depp" which is, Johnny Depp a talented actor who changes his looks for every role. My acting expertise will exceed your expectations, leaving the audience longing for more. My writings (scripts) is authentic, which connects with the audience emotionally whether it's deep and/or laugh with its journey of the story.
I am rare authentic Artist in the industry, both Theatre and Films. I have three college degrees and a certification from NYU's Film and TV. I am passionate about learning and working in the industry to tell its story, empower, and make a difference.
Reviews​
"This is a remarkable show, Schaefer as Sarah in Children of a Lesser God is one of the most powerful and moving theatre pieces I have ever seen in a long time."
​"Schaefer's was poignantly nuanced performance that grows increasingly confident as the show progresses." – Tribes
"It isn't until Treem introduces the play's fourth woman, a kind of drifter/handywoman and lesbian separatist named Hannah, that the show truly comes to life. In part, this is thanks to the remarkable job by Michelle Mary Schaefer, a Deaf actress whose embodiment of Hannah's strength and simmering rage truly comes to define the character."
"Schaefer, as Billy is the best theatrical performance I ever seen."
"Schaefer, as The Girl in the Mirror, is a beautiful performer. Her face, her movements, her choices- so moving."
"Schaefer does the justice as Billy even though she is a female."
"Like an opera, Schaefer is the prima donna of this production with a winsome quality and expressive face featuring an outstanding smile. She makes you care about what is happening, aided in no small way by her co-performer, Shoemaker, who is Chloe's voice. The two performers seem to meld into one cohesive whole."
"Puck was played with mischievous glee by Michelle Mary Schaefer. Her antics were fun and she fully embodied that trickster elf."
"Michelle Mary Schaefer was magnificent as Sarah Norman, which made me cried."
What sort of changes are you expecting over the next 5-10 years?
In the next 5-10 years, I see myself still working in the industry writing more authentic scripts. And of course still acting. I also look forward to directing some films, but I do want to mainly focus on acting and writing. I would love to be a co-showrunner working with an experienced showrunner for my TV Series, Always Natalie, which I hope it's in the pre-production stage in 2022-2023!
I even hope to accomplish my dream role of being Elphaba on Broadway's Wicked and even be Eurdyice in Hadestown. I also look forward to check WestEnd off my bucket list!
I even see myself working with Phoebe Waller Bridge in creating a new Series. Small world is that Phoebe Waller Bridge played Ruth in Nina Raine Tribes in London, UK.
Being in a film or a TV show with Leisha Hailey!
Working with Nicole Conn! And many other passionate Artist. I also would love to do a film with a director, producer, Brian Dannelly as we both are from Baltimore, Maryland!
I want to produce and bring more authentic scripts to the screens. Also be an Artistic Director for a theatre in Seattle, Washington focusing on culture, equity, social justice, Deaf, disabilities and bring powerful rare plays to the stage to leave the audience to think and feel.
Contact Info: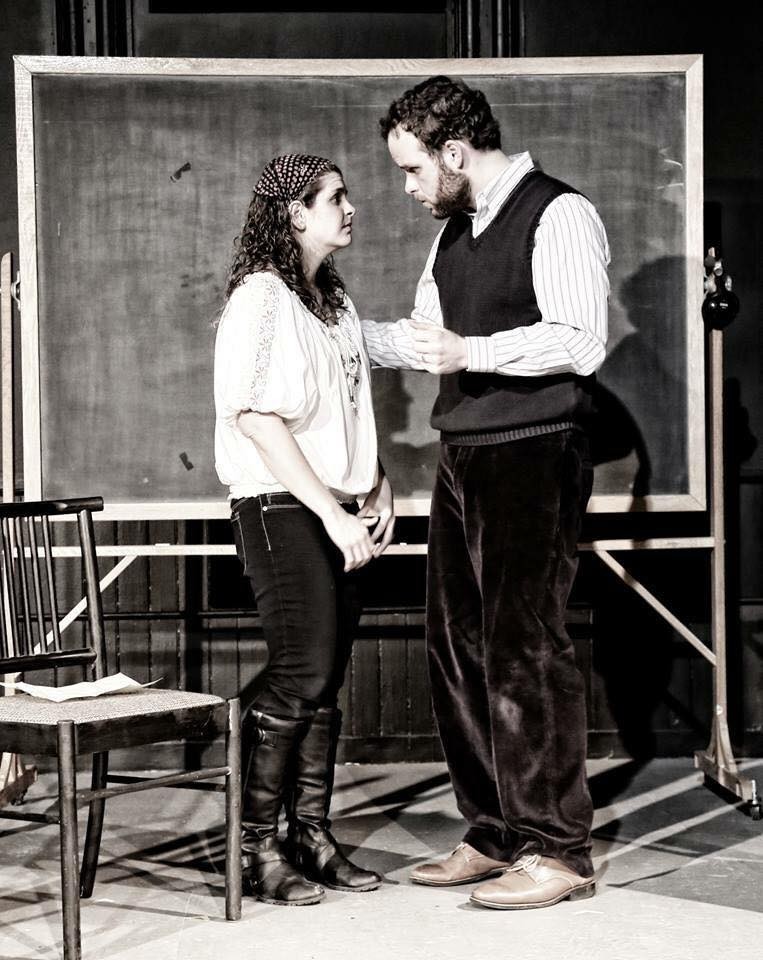 Image Credits:
Two girl kissing photo: Credit Brett Carr of Tacoma, Washington The mohawk photo: Credit Jason Tang of Seattle, Washington Photo of long hair with a guy near the chalkboard: Credit Annette Dragon of Rochester, New York
Suggest a Story:
 VoyageLA is built on recommendations from the community; it's how we uncover hidden gems, so if you or someone you know deserves recognition please let us know 
here.