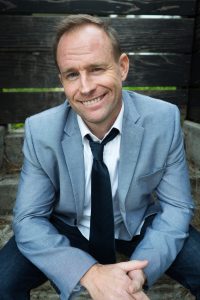 Today we'd like to introduce you to Michael Schilf.
Hi Michael, it's an honor to have you on the platform. Thanks for taking the time to share your story with us – to start maybe you can share some of your backstory with our readers?
It was 1996, and I would soon be entering my final year at Marquette University. I was majoring in Broadcasting & Electronic Communication. Marquette was one of the best universities in the Midwest, specializing in broadcast news. Many of the top news anchors and producers around the country were Marquette alumni. I did well in my classes, I was a staple at MUTV—the university's television station—and I even co-hosted a weekly talk radio show. So it was quite the surprise when I came to a sobering realization: I hated broadcast news.
The thing about broadcast news is that as soon as the story hits the air, it dies. Because tomorrow is a new day, and a new story will devour the headlines. There is nothing nostalgic about that. It certainly is not timeless. Nobody watches the same news program again and again. There are no bootleg VHS recordings of your favorite news programs that you have curated over the last three decades. Each news story is delivered live on the air and then often swiftly forgotten.
But I was a kid of the 80's. I grew up with Star Wars and Indiana Jones. My VHS copies of The Empire Strikes Back and Raiders of the Lost Ark had countless views. By my 18th birthday, I had seen the epic battle on the ice planet Hoth, watched Luke discover Yoda in a swamp on Dagobah, and enjoyed Darth Vader's devastating "I am your father" revelation at least 200 times.
The movies we watch and rewatch, especially from our youth, have a way of defining us. I could easily relate to the misunderstood kids in The Goonies and E.T. the Extra-Terrestrial. In high school, films like The Breakfast Club, Back to the Future, Ferris Bueller's Day Off, and The Lost Boys became iconic. I am still inspired by the action in The Road Warrior and The Terminator. And impressed by the humanity of Die Hard's John McClane and Lethal Weapon's Martin Riggs. I am awed by the psychological horror in The Shining and the practical effects of Aliens. The list goes on… Blade Runner, Ghostbusters, A Nightmare on Elm Street, Friday the 13th.
I didn't want to simply produce news stories; I wanted to create stories that would live on like the films I watched as a kid. When I went to my academic counselor to disclose my predicament, her advice was pivotal. Considering I had already completed a majority of the required credits to earn a Bachelor of Arts from the College of Communication, she suggested that I add additional classes my senior year to earn a double major in Broadcasting & Electronic Communication and English Literature. I took her advice, and it was the best decision I made at Marquette.
It was a challenging senior year, taking near 20 units each semester, but I was exposed to John Milton's Paradise Lost and the complete works of William Shakespeare. I discovered English poets such as Chaucer, Keats, Wilde, and Plath. I embraced the American poetry of Walt Whitman, Emily Dickinson, and Edgar Allan Poe. I began a love affair with American women's masters including Kate Chopin, Flannery O'Connor, and Toni Morrison. I feasted on selected works by Fitzgerald, Faulkner, Hemingway, Steinbeck, Updike, and Vonnegut. I lost myself within the plays of Tennessee Williams, Eugene O'Neill, and Arthur Miller. I began quoting Mark Twain, and it's no surprise I took a deep dive with Melville on the hunt for Moby-Dick. 
I read the best of the best, at least deemed by my professors, yet the most significant experience I had as an English Literature major was taking two creative writing courses by Professor C.J. Hribal, an accomplished novelist himself. By writing my own stories, I discovered that I had a smidgen of talent. I didn't know it at the time, but I was taking my first major step toward developing a voice. My writer's voice. Hribal's creative writing courses opened my mind to the possibility that I could actually—just maybe—make a career at this thing called writing. But I still had to determine what kind of writer I wanted to be. With my new appreciation for literature, a seedling of talent as an aspiring writer, and my reverence for movies, the answer was obvious. I was going to be a screenwriter.
So I began to put my plan in motion. After graduating from Marquette University, I worked in construction for six months to save as much money as I could while creating a writing portfolio that would be a necessity when applying to graduate school. I applied to the top five or six film schools in the country, and then I bought a one way ticket to London. For the next six months, I backpacked through Europe and North Africa. It was a miraculous and liberating experience. I happened to be living in a tent on the Greek Island of Paros when I made an international call to my  mother from a payphone. I was going to tell her that I had convinced a little Greek man to hire me to help build a swimming pool so that I could earn enough money to continue traveling, but before I could share my new adventure with her, she informed me that I had been accepted to the MFA Screenwriting program at the University of Southern California's School of Cinematic Arts. USC was arguably the best film school in the country, and they only accepted 30 students out of a thousand applications, so the next day I bought a ferry ticket to Athens and hopped on a plane back to the states.
Arriving in Los Angeles after globe-trotting was quite the culture shock. It felt like I had landed on a different planet, and I was the alien. I had no place to live and no friends. I didn't even have a cell phone. Thankfully, I had USC, which provided structure, classes, and purpose. In what seemed like the snap of my fingers, I had earned my MFA in Screenwriting. I learned how to develop complex characters, write properly structured feature screenplays and develop 1-hour dramas and 30-minute comedies; however, the real education began upon graduation.
When you become an MD, or JD, or CPA, you are immediately employable. However, when your diploma states you have an MFA in Screenwriting, you're only really qualified to make coffee as a Production Assistant. No one will hire you simply because you have achieved a fine arts degree. You have to cultivate your talent, which means putting your butt in the chair day after day, month after month, year after year, and write. Then rewrite. And rewrite. Until you throw your seventh draft away. And start again. Do that for ten years and maybe—if you're lucky—you become a good writer. But that is just the first step.
Luck. It's true. You need to be lucky, but luck isn't sitting around waiting for the stars to align. You make your luck. That's the hustle. You must get your material out there. Embrace the hard truth notes from other writers. Try to get representation. And always strengthen your network. They say, "It's who you know," but that's not true. It's "who knows you." You can know a thousand people, but if none of those people are thinking about you, you know no one. Conversely, you know one person, and that person knows you have talent. Now you have a chance. Next, you need a cheerleader. At least one person who believes in you. Because there are always days when you feel like you're an imposter or want to throw in the towel. You need a cheerleader to remind you of your talent, that you have the hustle, that you will be a success. You just have to keep writing. Lastly, you need a team, a few talented people you trust and who you want to work with repeatedly. You rarely succeed alone. Instead, you align yourself with other talented artists and you move forward together.
Fortunately for me, I continued writing after graduating from USC. Dozens of scripts. Many of them only worthy to toss into the Pacific. And eventually—it took about ten years—I improved enough to state out loud that I was a writer without feeling erroneous. I had the hustle. Always have. Was good at networking. And my wife Letty is the consummate cheerleader. Without her, I would have raised the white flag a long time ago. I had everything but a team. My crew. A select group of talented artists that coalesced and excelled through collaboration. For 17 years, I was steering my own ship, but a captain without a crew will never leave the harbor.
For years I tried to align myself with a creative team, but I also had to make money, so I became a Professor of English. It was the perfect day job that provided time, flexibility and freedom to work towards mastering my craft as a screenwriter. I also freelanced as a treatment writer, working with acclaimed directors at various commercial production companies. I became a script consultant—still am—and in 2010, I co-founded The Script Lab, an online screenwriting resource designed for writers, filmmakers and creators. As President and Editorial Director, I developed content that helped The Script Lab gain brand recognition as an industry leader, providing high-quality E-learning and industry education to millions worldwide. I was achieving some success, but my goal was to be a filmmaker with creative control of my original content. Working four jobs as English professor, treatment writer, script consultant, and online entrepreneur was not going to get me to my desired destination. I was still docked in the harbor. I needed to find my crew.
Then in 2016, I met Chase Kuker, a skilled composer and producer. Columbia Tatone, a film director and former student, had recommended me as a writer who might be a good fit to help Chase develop a cohesive story out of a five-minute proof of concept mood reel that he had shot on a shoestring budget. I saw the reel. It was executed to a high technical standard, so I knew Chase could produce something that was visually exceptional. The music and sound design was also top-notch. However, there wasn't much of a story. I took the meeting and the vibe was good. We had a second meeting where I pitched Chase an entire feature film narrative based upon the initial reel. He was blown away, and that was the beginning of our creative partnership. Partnering with Chase Kuker was the final missing piece. Chase proved to be not only a valuable co-captain, but he brought with him a talented crew. Finally, together, our ship took sail.
Alright, so let's dig a little deeper into the story – has it been an easy path overall and if not, what were the challenges you've had to overcome?
I was a blameless child. He was a drunken stranger. His name was Ken. And I had to call him Dad.
My father was an impulsive, risk-seeking Vietnam Vet with a superficial manner, as endearing as odious, who abused alcohol to appease being misunderstood and relied on corrupted humor to cope with his terror of intimacy. My father loved me—in his way—but devastated by alcoholism and mental illness, he abandoned me, leaving me alone with my mother and her ravenous fury.
That was the beginning.
I was only two years old when mom kicked dad out, giving him the ultimatum: his wife and child or the bottle. He chose the bottle, yet decades later, he never stopped referring to mom as "my bride," a phrase that became a poisonous reminder of her colossal mistake.
After dad died, mom told me rather casually that her final thought as she walked down the aisle to meet him in holy Catholic matrimony was this: "Well, if it doesn't work out, at least I can divorce him." Three terse and tumultuous years later, she did just that.
We were a broken family. I was the only child of a single mother. And dad was "God knows where." Mom worked, but with no child support, money was tight. And mom didn't get home until dinner, so I spent my formative after school childhood years typically alone.
There were three reliable staples in my childhood: my dog Flash, LEGO, and mom's anger. Mom was angry at dad for his continual disappointments, angry at herself for knowing better than to marry him, angry at her father for drinking himself to death, angry at her mother for being a perpetual burden, and angry at her siblings for expecting her be the responsible daughter. There was so much anger swirling between the walls of our modest two-bedroom home that it had tangible weight, like high humidity dampening the air, making it so heavy that a stroll becomes a slog.
Thank God for Flash. She was the quintessential mutt. Loving, loyal, and smart. She followed me like a dutiful toy soldier. Every night, she slept by my side, her jaw gentling resting on my shoulder above the crevice of my right armpit. She was the last to bark goodbye when I walked to school each morning, and I could always hear her whining upon my return. She loved me unconditionally. She didn't drink. She wasn't angry. And she never abandoned me. Without her, I am quite certain I would be a lesser version of the man I am today. My dog Flash was my guardian angel.
And then there was LEGO. It was obvious I was a creative kid. Good at drawing, visualizing worlds, developing characters, and creating stories. LEGO allowed me to bring my vivid imagination to life. Brick by brick, I would create entire ecosystems and mini-fig societies. In 1986, I entered a local LEGO contest, and my skills eventually earned me an all expense paid trip to New York City where I competed in the first National LEGO competition at F.A.O Schwarz at 30 Rockefeller Plaza. I finished second place for the United States. I was only eleven.
Yes, Flash saved me and LEGO was my escape—away from Dad's neglect and Mom's fury. Flash's unconditional love and LEGO's unlimited creativity were crucial initial steps on the long, arduous road to becoming a writer and eventually a filmmaker.
Thanks – so what else should our readers know about your work and what you're currently focused on?
In 2016, I met Chase Kuker, a film composer and producer. Over the past five years, Chase and I have co-created two TV series: the epic/action/adventure series Sworn and the sci-fi/action/crime series Light. Chase and I developed the characters, world, and plot; I wrote the pilot scripts. We shot a proof of concept film for Sworn and created a 4-issue comic book series for Light. We are currently pitching both series to networks and streaming platforms.
In 2019, Chase asked me if I'd write and direct a short film. I was all in. It was the first time in my career where I was offered the opportunity to have complete creative control of my own original content. I wrote The Fixer in two days. And that was it. Chase and I produced, and I directed. The Fixer, a crime thriller starring Danny Trejo and Jesse C. Boyd, was my directorial debut, and it far exceeded expectations. To date, the film has earned 89 international wins and 36 nominations on the film festival circuit, including 13 Best Director wins. During the Covid-19 lockdown of 2020, I developed an 8-episode series for The Fixer and wrote the pilot script. We are currently pitching The Fixer series along with Sworn, and Light.
Also in 2020, Chase and I co-founded Lunar Door, an independent production company. Instead of waiting for executives to say yes to us, we decided to say yes to ourselves. Chase and I spent the first year curating what we consider to be high quality writing, both developing features in house as well as securing spec scripts. In November of 2021, we started principle photography on our first feature film The Fall, written and directed by Shaun Hart, and starring Jocelyn Hudon, Thomas Cocquerel, and Jeremy Sumpter. We wrapped the film in mid December and are now in the final stages of editorial. Lunar Door's slate of upcoming feature films will be the psychological thriller Bright Midnight, written and directed by Richard Zelniker, the psychological horror Fae, written and directed by Roshni 'Rush' Bhatia, the crime drama Ashes, written by Miah Smith, and Cane, written by me, based on the novel The Ugly Tree, by Tamara Lyon. I am attached to direct both Ashes and Cane. Chase and I will produce all four films.
Is there anything else you'd like to share with our readers?
I'm married to a wonderful woman Letty who helps me to be a better husband, better father, and better man. We have three kids: twin girls Bridget and Kendra (23) and our son Jacob (15). None of our children want to be writers. We have three huskies, all rescues. Their names are Tuesday, Solo, and Wynter. I built our house, board by board, brick by brick. I'm still a professor, teaching screenwriting, advanced screenwriting, literature, and argumentation. I am on the Advisory Board at the Vegas Movie Awards. And in my spare time, I enjoy obstacle course racing, lawn bowling, and cribbage. I'm a competitive Spartan racer, a member of the Pasadena Lawn Bowling club, and a member of the American Cribbage Congress.
Contact Info: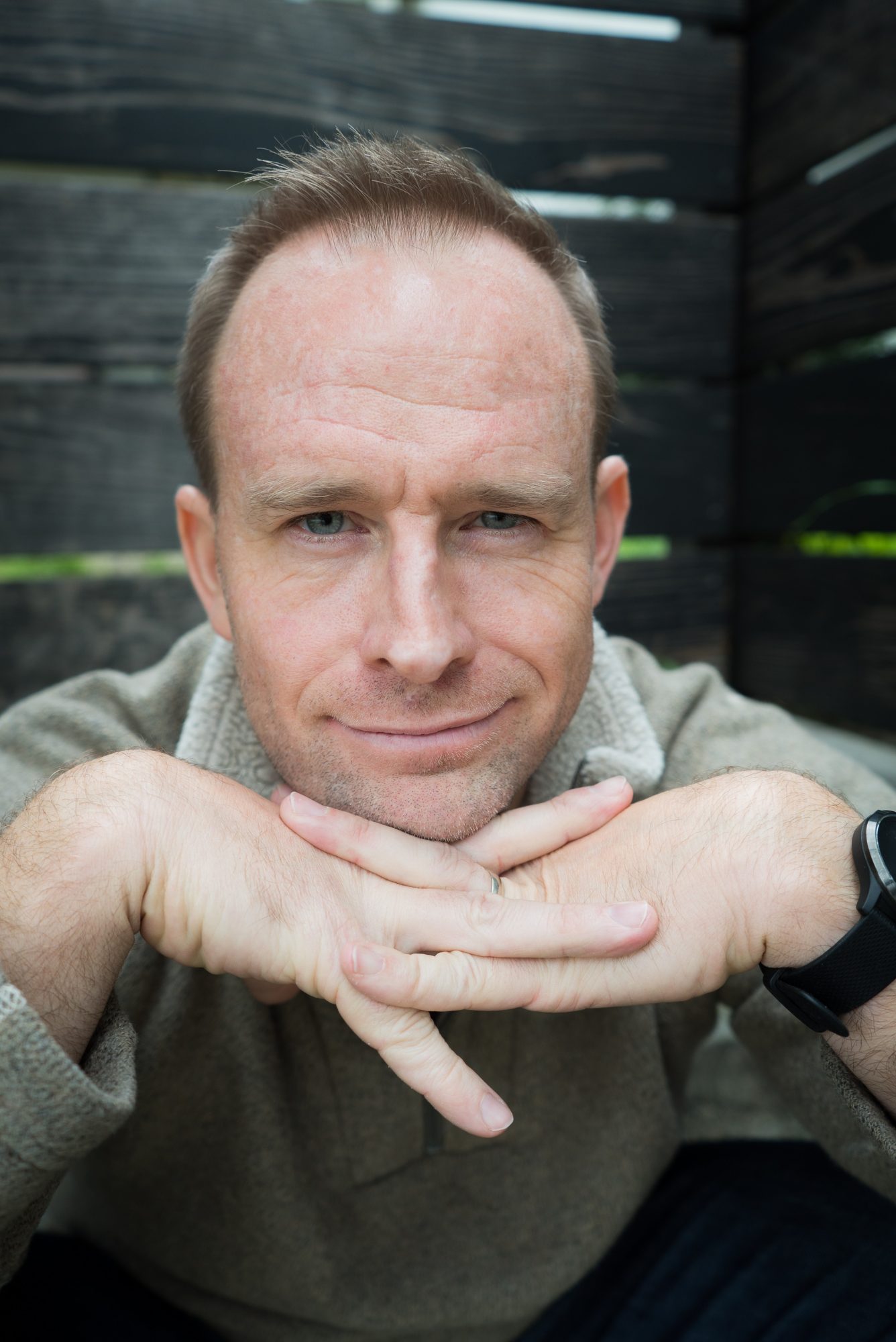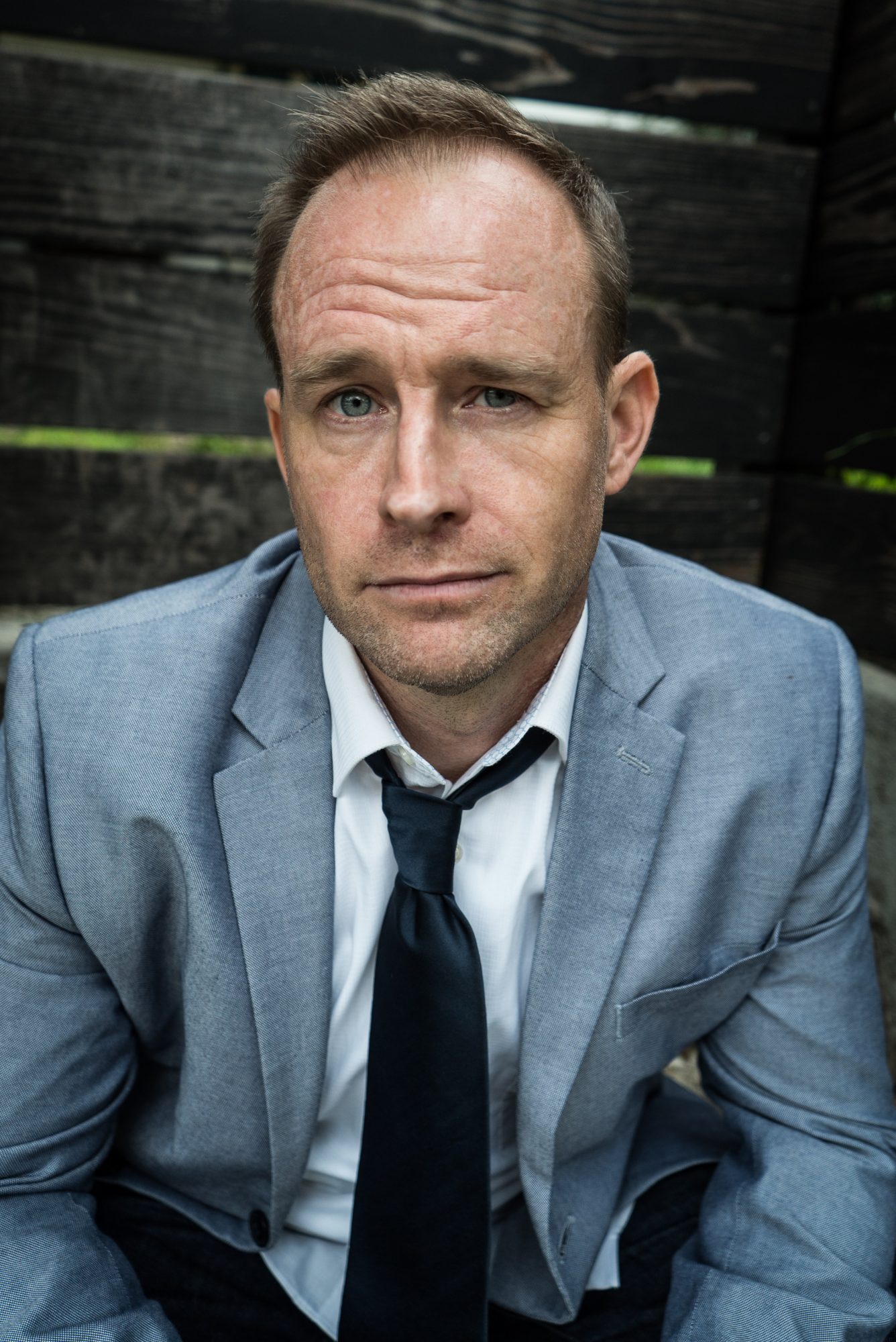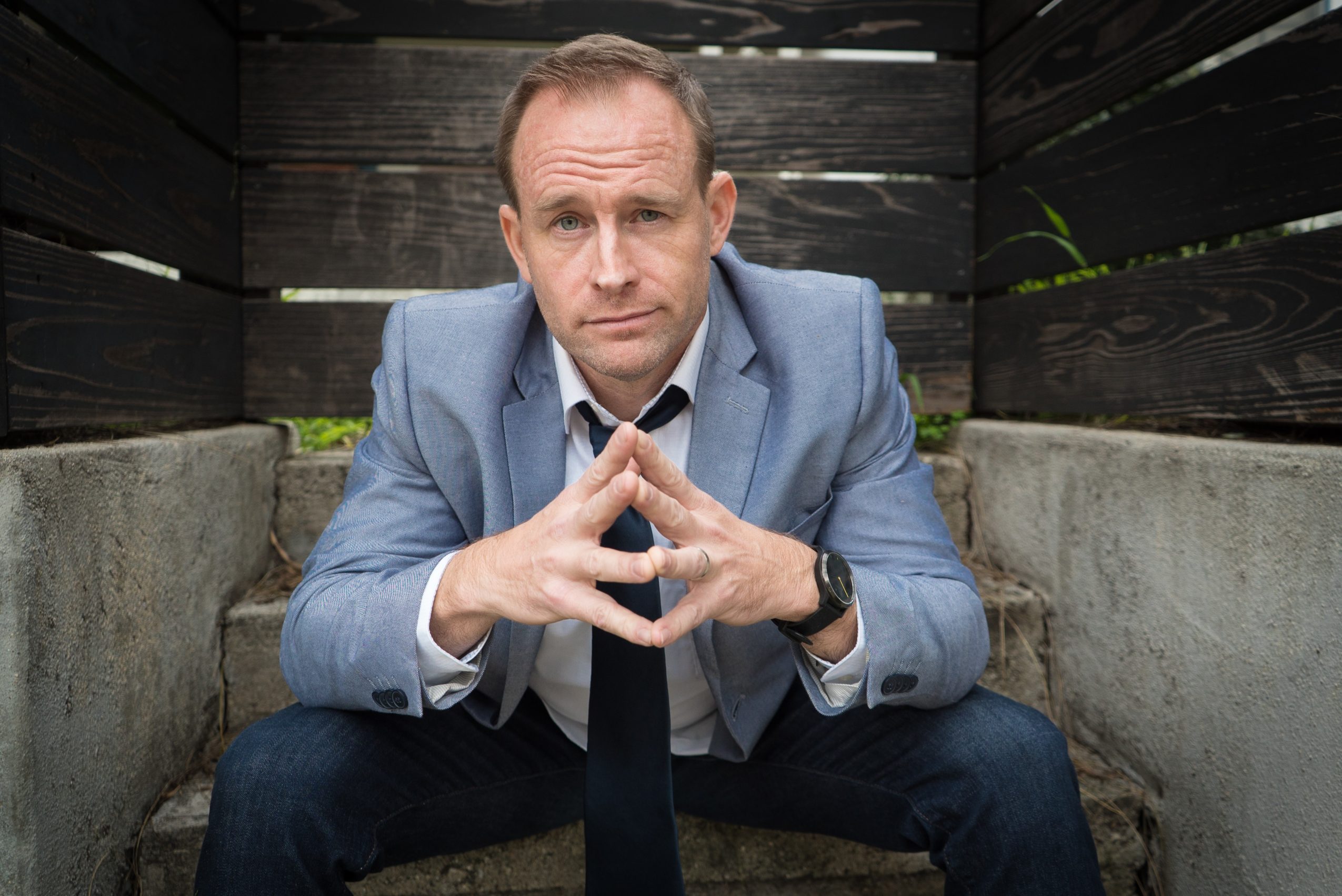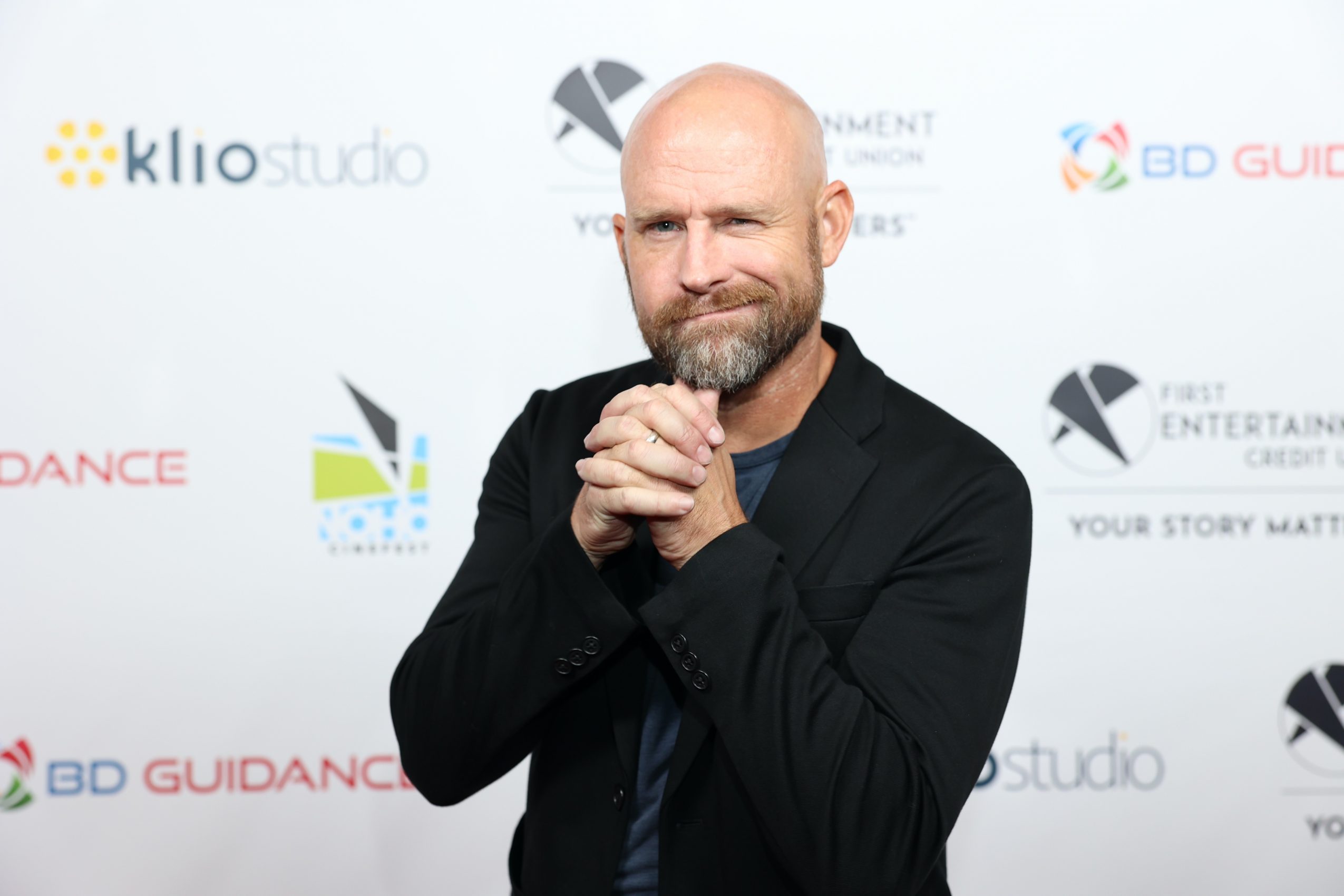 Suggest a Story:
 VoyageLA is built on recommendations from the community; it's how we uncover hidden gems, so if you or someone you know deserves recognition please let us know 
here.