Today we'd like to introduce you to Michael Manchester.
Hi Michael, so excited to have you with us today. What can you tell us about your story?
I was born in England and when I wasn't in another country; with my father who served 22 years in the Air force, Inglewood, California was my Home.
My late mother (who passed away in 2016) was an amazing independent entrepreneur respected and sought out vocalists/artists with a passion and drive that till this day is infectious. Which inevitably has fueled my journey for my Purpose-driven Life.
Both my parents kept me spiritually aware, nurtured my passions, always making sure I was active and focused in consideration of the possible troubles around the corner (literally).
Their love and guidance is a driving force to the visions I have for my career path, my eagerness for success, the business I conduct and letting love be the catalyst for it all.
Since grade school, If I wasn't playing basketball or winning the MLK speech Contest for the whole Inglewood School District; I was always a part of numerous choirs, studio recording sessions (in any capacity of Music Production), community events, countless solos, hip hop cyphers, and have had moderate level piano training.
After high school, I continued recording music and making beats in my Dorm Room for two years at CSUN with an undecided major; I ultimately decided to direct my educational focus on my craft.
I left CSUN and enrolled into Full Sail University's Bachelor of Music Production Online Program which has played a pivotal role in further understanding the fundamentals and science of all the Musical Production Practices I had been already doing since a teen.
Furthermore, my education was an awakening to the Music Production BUSINESS and the vision for my brand, what that looks like and how to navigate being a Respected Industry Professional.
Not long after receiving my degree, I was blessed with the opportunity to become the Executive Producer/Engineer at Beachside Recording Studios (@beachside.studios) in Westchester. From here, I have been able to build my Brand and resume while Collaborating with a fairly new Black-owned Recording Studio, which till this day, is important to my Independent Vision.
I made it a point to not miss my blessing and take full advantage of this opportunity. Since this collaboration BEGAN IN 2017/2018, I have been able to grow the studios business to #1 on google in its area, consistently focus on my craft and work with amazing talents such as Ricky Hyde (Signed with Benny the Butcher) and Baps Bunny (from MTV making the band) and numerous unsigned Local and out of state Talent.
With increasing respect and recognition, I am now traveling for Music Production Gigs and I am receiving amazing feedback of my potential and overall talents. As I began to receive more calls as a producer/songwriter/engineer/creative and achieving milestones like landing my first Theme Song Placement for "Str8OutDaTrunk Radio" (@sodtr_ ); It seemed more people were understanding my vision and taking notice.
One notable interaction came in 2021 at a Live Feedback event Featuring the increasingly popular LA DJ DJHed (@DJHed); where after hearing one song, I released 5 years previously ("RED DRESS" Out Everywhere) in front of an office full of partners and attendees told me, "Your Pen is going to make you a lot of money". These divine confirmations have increased my confidence and my desire to learn in an effort to build an undeniable brand all founded on Organic and Independent Curation.
With a desire to spread love, light and help anyone with a dream. Along with an increasingly clear vision of my career path. I am building my team and have aligned myself with equally talented and like-minded individuals from multiple professions. As a collective, we seek to offer any assistance and/or service that all Independent Curators need access to (ie, Music, Merch, Media).
This foresight has allowed me to diversify my brand and invest outside of (but connected to) Music Production and into multiple Creative Industries (ie, fashion/merch)
Not long After establishing my business entity The Vibe Factory LLC in 2021, I've become the Co-Owner of "The Haus of Vibes" (@HausOfVibesLA) in Torrance. The "Haus of Vibes" Pop Up Boutique is a Creative Space where we are aiming to Exclusively Represent and Retail Art (in any form) by Independent Artists. Offering a space where Creatives can be inspired for Visuals, Podcast and Pop Up events.
After hosting my own customizable Merch pop up event on my Birthday (April 15th) of this year (2022) The HoV have gained new partners such as Visual Curator @thelayover2022 and is currently being renovated with hopes of having a Grand Opening before (or at) the Beginning of Next Year.
With over 2 Decades of Experience, Discovery, Trials and Errors, I still feel as though I am barely scratching the surface of what I am capable of and want to achieve.
I continue to seek wisdom and push myself to be better every day. I don't know what life may throw at me but because of my faith and hard work, I'm excited for the blessings unseen.
At this point, the Goals and visions are bigger than myself. I hope to be a Vessel of Peace, Love and Faith to everyone That follows my journey which is the mission statement for my brand and EVERY Michael Manchester Experience!
THAT'S MY STORY!
Would you say it's been a smooth road, and if not what are some of the biggest challenges you've faced along the way?
This road has been far from smooth and "to whom much is given much is tested."
I truly believe that we succeed through our failures; and experience is the best teacher.
In 2016, I lost a very close Aunt to Cancer. Months later, I unexpectedly lost my mother the day before her birthday.
Till this very day, it's a struggle to deal with this reality and I can only imagine the effects of losing 2 children (in the same year) has had on my Grandma who is still living.
At the same time, this tragedy has made triumph/success for my family; one of my ultimate goals. It has placed great prospective on the importance of time, hard work, and leading with love while on this "road".
Needless to say, it has taught me to walk in my Purpose with faith; fueling my Purpose Driven Life.
Founded from this tragedy; In 2021, This increased strength of Faith accompanied by years of Planning and Hard work. Motivated me to resign from my ten years Part Time Employer and jump Faith 1st into my Music Production Career full-time.
This transition has been filled with financial and emotional struggles nonetheless has been extremely gratifying to my peace of mind.
The struggles are only a reminder to myself that I need to work harder. That hard work makes me excited to overcome/elevate any struggle, learn from the experience and continue forward.
Thanks – so what else should our readers know about your work and what you're currently focused on?
My professional Title is a Music Producer. (Which can hold a number of Professional positions)
With my degree and experience in Music Production, I can Lead or Assist anywhere that's needed in the Music Production Process. This can be engineering a Recording Session, songwriting demo, making a beat or Producing/Leading the completion of a complete Project.
I specialize in a unique approach where I like to bridge the gap of modern-day sonics and recording techniques with the fundamentals that producers like Quincy Jones may have used. (ie, 808s fused with Live Musicianship). I like to take any small creative idea and make it sound (or look) as big as possible.
As a Creative, Aside from being able to infuse high energy with melodic textures to create Vibrant but Relaxing Sonics; I am most known for my Versatility, Adaptability, and Professionalism.
My ear for pushing the envelope of modern-day sonics and understanding the value for classic arrangements and techniques has made me known for elevating anything that I am a part of (in any Capacity of Music Production). I sing, write, engineer and can lead in completing full projects. Whether it's mixing a record or doing a feature; everyone knows that I like to "make it a movie!"
Being able do just about anything as a music curator sets me apart in today's generation of Music Producers.
Something else that sets me apart is also something I am most proud of.
I take pride in always staying true to myself as an individual and putting my best foot forward in any position. While still relating to any person or idea in order to get the best out of the experience.
I call it the Michael Manchester Experience.
No matter the skill level. My Personalizing approach has built new confidence in artists, which in turn allows us to make the best music we possibly can.
By highlighting and coaching the strengths of any artist and/or music, I have become strong in Artist development and teaching artists the basics of the Industry Standard Music Production process.
Services include:
Studio time
Engineering service
Mix and master
Graphic design (small projects)
What's next?
Mainly I'd like to continue to grow my following and diversify my brand. Using my opportunities to Continue bridging generational gaps (in many ways). I look forward to growing my team and working with more people that I can learn/grow with, see the vision, and work just as hard as me.
Also, continue to open more businesses that fall in line with the vision.
Contact Info: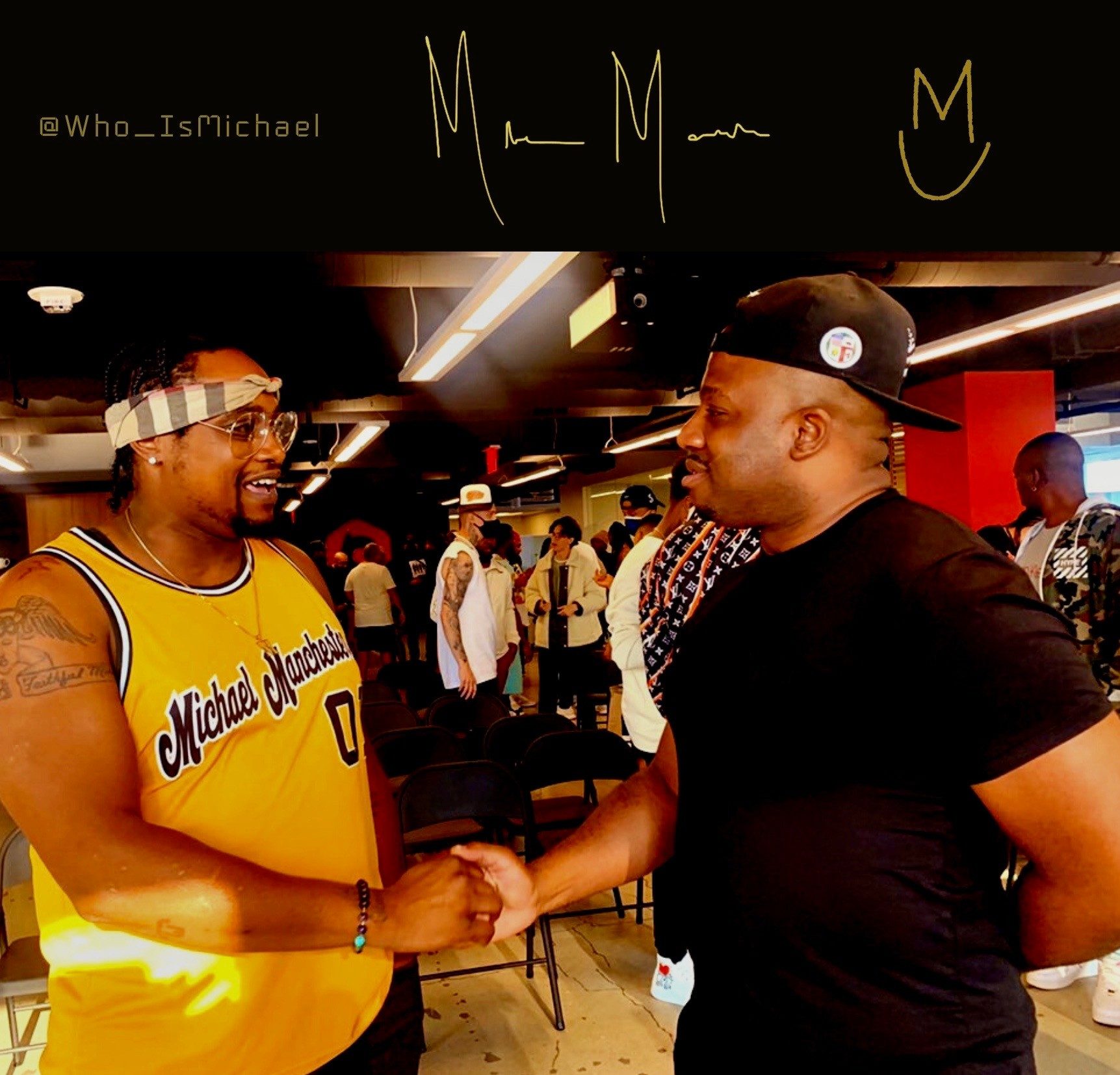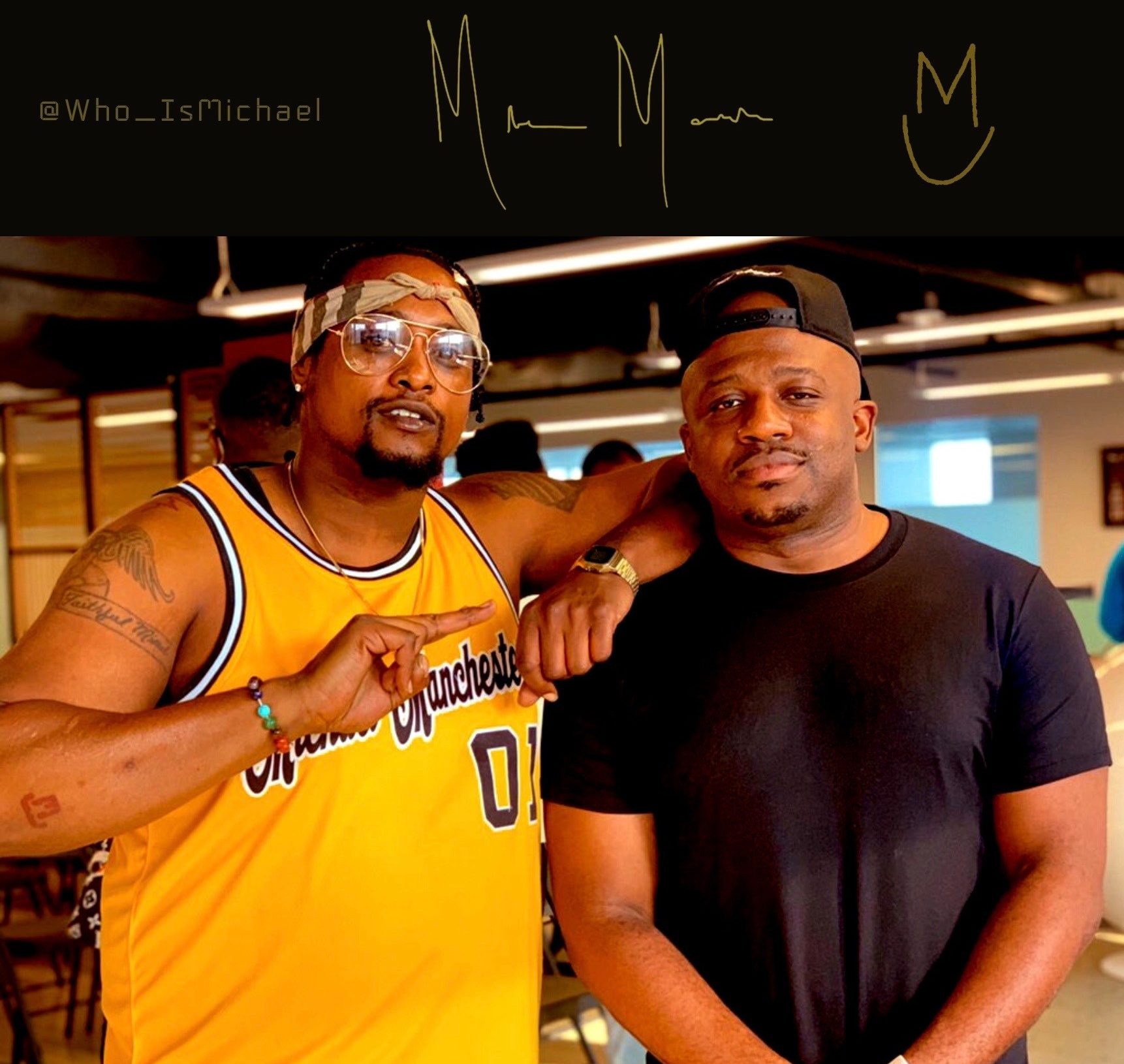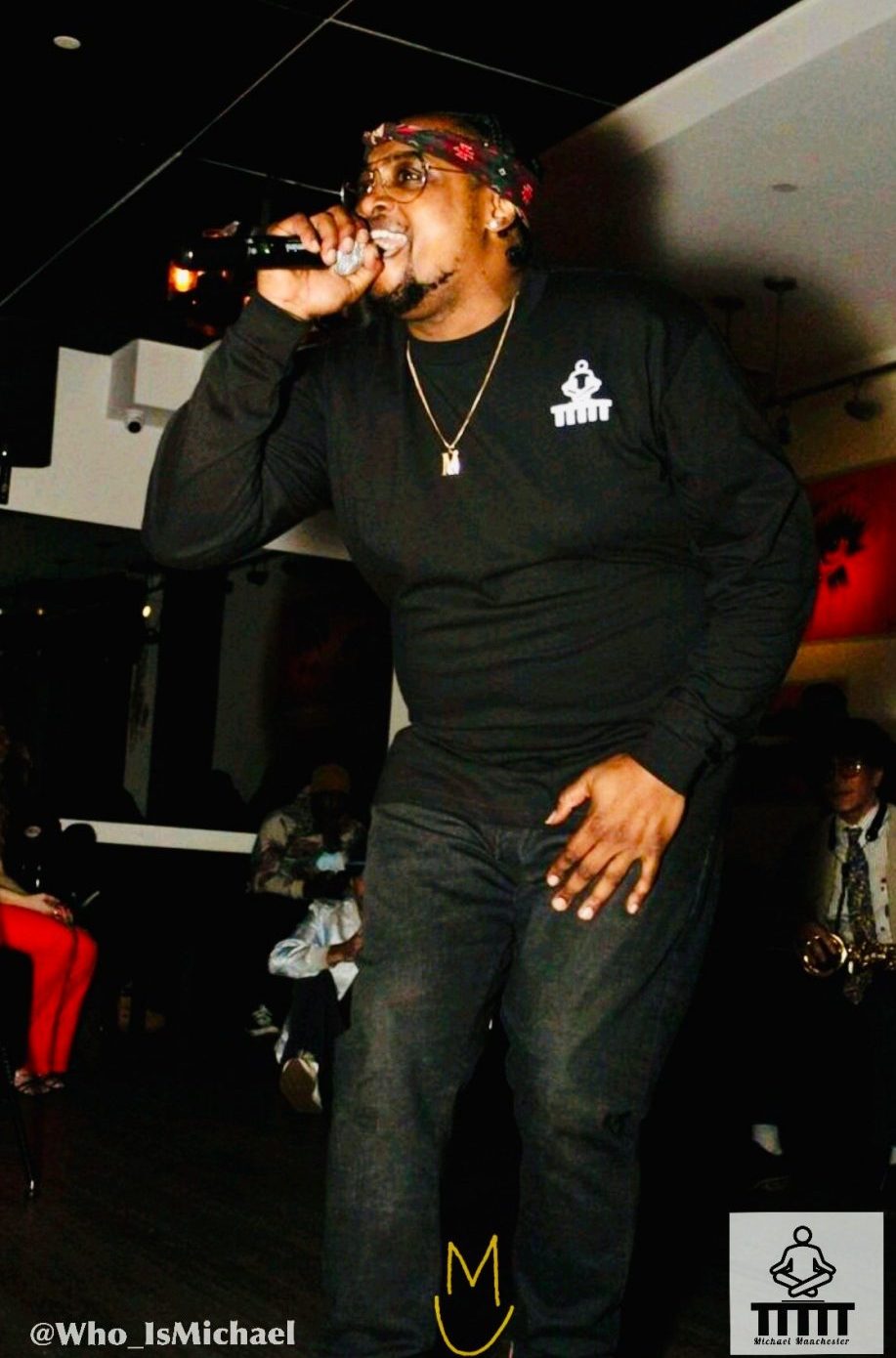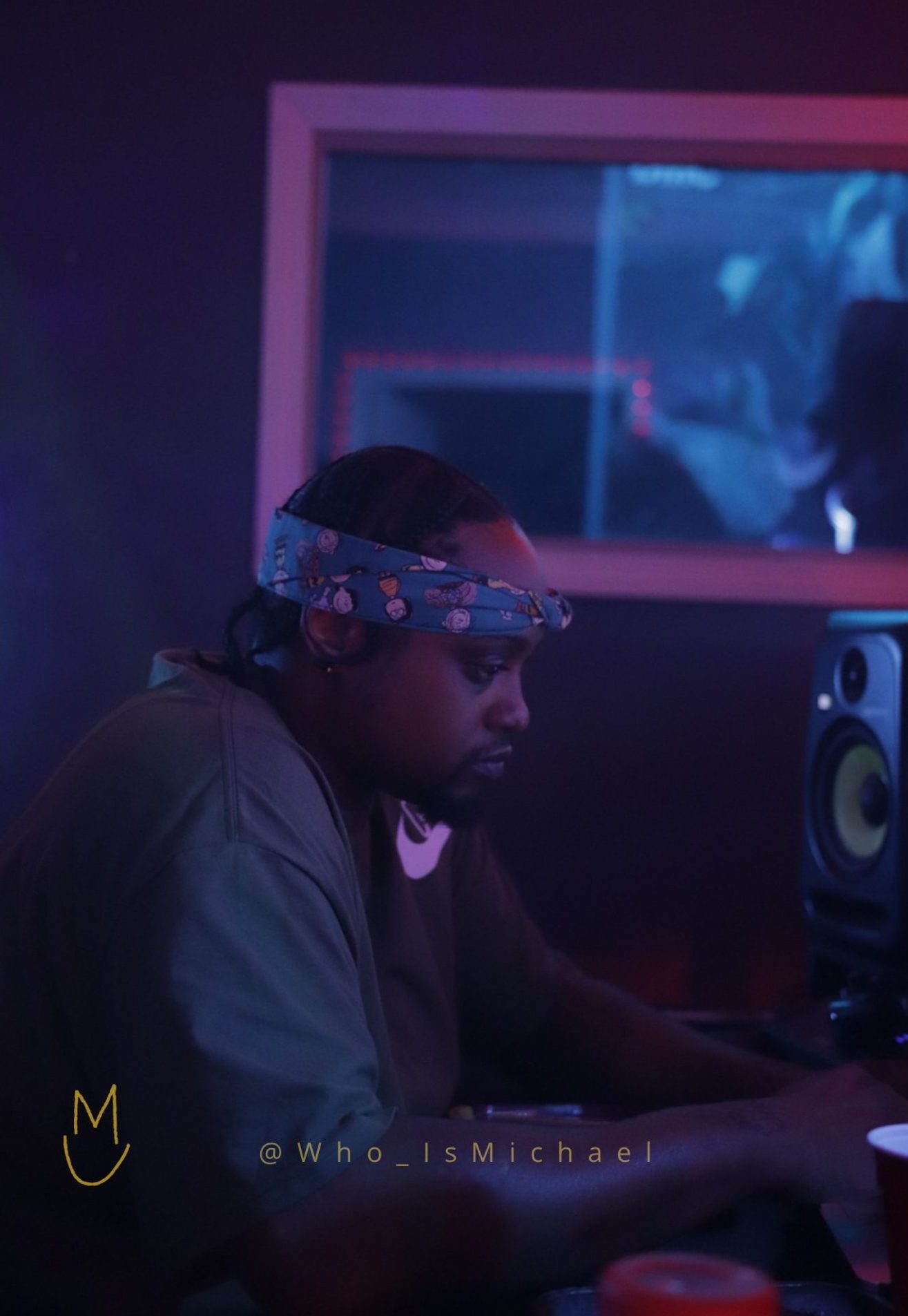 Suggest a Story:
 VoyageLA is built on recommendations from the community; it's how we uncover hidden gems, so if you or someone you know deserves recognition please let us know 
here.