Today we'd like to introduce you to Matthew Orlando Miller.
Hi Matthew, it's an honor to have you on the platform once again. Thanks for taking the time to share your story with us – to start, maybe you can share some of your backstories with our readers.
Hi! It's a pleasure to be back. My story begins on the South Side of Chicago. I truly believe I wouldn't be who I am without the influence of the city of Chicago and the impact of my family and friends.
Growing up my Mother raised me to view situations through a lens of curiosity and seek to find answers to things I couldn't fully understand: early on I couldn't see the value of her lesson, but as I got older and found myself in new environments often so this practice allowed me to connect with individuals from various walks of life and overall appreciate the subtleties that make us all unique. For me who I am has a lot to do with the people I've encountered.
My upbringing ties in directly to my work, the most exciting thing about acting is that you get the opportunity to pull from personal experiences. I'd say the more life you experience the more tools you equip yourself with to bring living elements of characters into an audience. I always say, "my favorite movies are the ones that take me back to a specific moment in time." No matter the genre I pay attention to those little nuances displayed on screen in an argument or a reaction during a conversation between two characters because we've all at some point done those things. We've all in a sense been there, and when we see those elements in movies that's what helps us an audience connect to the work.
I shared that story to say this, acting gives me the opportunity to cultivate the same curiosity I had as a kid, only now I have the platform to encourage others to live in that space of curiosity and create by using their interpretation of the world around them.
In essence, if I wasn't encouraged to pay attention to the world, and acknowledge the people around me. I may not have started anything.
Can you talk to us a bit about the challenges and lessons you've learned along the way? Looking back, would you say it's been easy or smooth in retrospect?
I can provide a confident no in this answer, my journey has been complex. I'm grateful to have support systems that ultimately want the best for me; rather it be my mother or friends that were there to lift me up when I fell. I moved away from home at an early age because I didn't have the resources to reference how to get into the industry. Kids my age in my community had to focus on trying to provide for their families by any means, and because that was the expectation at such an early age most of the kids I grew up with didn't express themselves because open dialogue and vulnerability was perceived as weak so acting wasn't even a aftertthought in my community.
I ended up leaving my neighborhood and going to college. Initially I went to school to study law because I wanted to be able to go back and make positive changes in my community, but I eventually came to terms with the fact that I can have the same level of impact through following my passion. That realization in a sense freed me because I spent so much time doing something that I thought was the right thing from a societal standpoint I forgot to check in with myself and evaluate if law was something I even wanted to do.
My track toward becoming a lawyer was actually going well, i feel like sometimes this story gets told and the person telling the story always shares how bad their experience was before they left, but my experience on campus was great, I solely left campus because I needed to be fulfilled by the work I was going to seek a career in. I can remember that being an interesting time because a lot of people that were apart of that support system I mentioned earlier felt like I was making a mistake, but I still felt really good taking that leap because I knew I wouldn't be satisfied until I did.
That search took me to cities like New York and LA because I had this gut feeling that if I could connect with people in those cities, then I could piece by piece figure out how to become successful. I learned a lot during that time because every effort that I put forth was lead through trial and error. I remember using my savings to fly to New York and audition for an independent film. I booked the role, but the film didn't have the budget to provide housing, so I had to find work around my shoot schedule to stay in New York and ultimately figure it out. The funny thing is that project never saw the light of day, but it was the experience I needed to trust in my ability to network and my skillset as an actor.
I'd invested so much into this passion. I came to the determination that I'd made so many sacrifices that this had to work because there was no plan b, so I moved back to Chicago and after several months I began to find success in my hometown. The resume I built in Chicago lead me to move to LA a few years later and I'm happy I did. My previous actions motivated me to be consistent and work toward where I am today. I remember telling myself in my lowest points, "this is all going to work out because it has to."
Alright, so let's switch gears a bit and talk business. What should we know about your work?
I am an artist; nonetheless, Acting provides me the platform to be able to express my passion in design, so I've been fortunate to support campaigns in the past for brands like Lucky Brand Jeans, Soul Cycle, K.bell and Daniel George.
Currently I'm focused on launching my brand and clothing line I'm Founder and CEO of COLOUR, which we are preparing for the release of our first collection soon.
Moreovet,I'm an advocate for mental health in both Chicago and Los Angeles. I grew up in a household where we prioritized mental health, and I had the opportunity to watch my mother impact the community through outreach and partnership with organizations that devote themselves to providing resources like shelter, medication, and employment to those battling mental health.
I find joy in now being able to work along side her to address the same issues and support my local communities with the same initiatives. I partner with a nonprofit agency named Thresholds in which they do some amazing work around supporting marginalized communities and providing resources for displaced individuals that show signs of battling mental health.
What matters most to you?
At this point in time, communication matters the most to me. As a society, we are dealing with a multitude of issues from civil unrest, homelessness, domestic water crisis and rage list goes on
What matters to me is that we listen to one another and allow ourselves to hear about someone else's experience, even if we cannot relate to their circumstances directly. I think Allyship is a beautiful concept, and the more we take the time to share perspective with individuals who appear to differ from our believes, the more we can learn from one another and work toward building communities that celebrate differences instead of ostracize them.
As a society I want to see us show up as each others support system and encourage people to to the things that fulfill them.
Thanks for inviting me back it's always a pleasure!
Contact Info: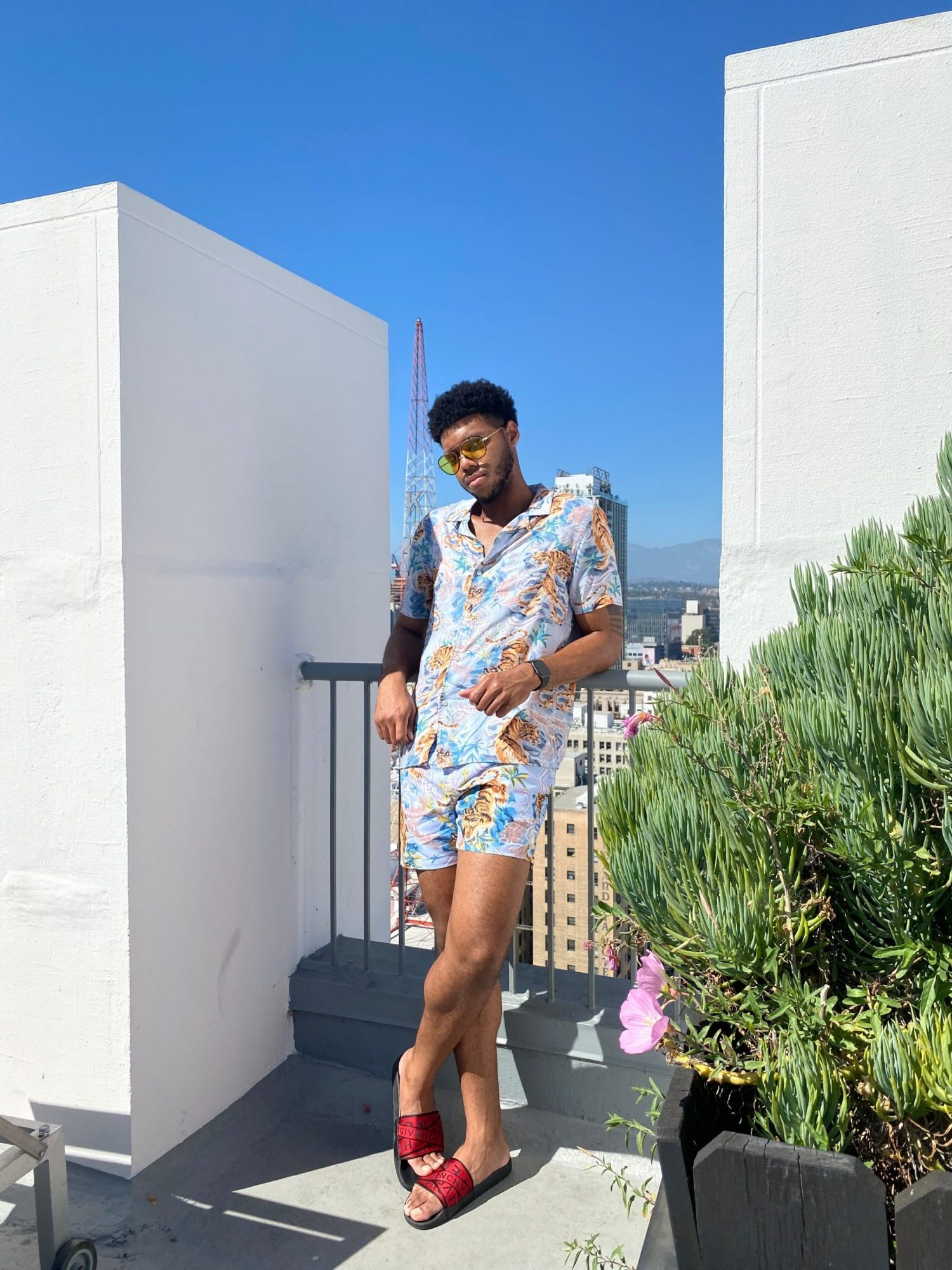 Image Credits
Kristana Allen
Billy Thurman
Marc Cartwright
Suggest a Story:
 VoyageLA is built on recommendations from the community; it's how we uncover hidden gems, so if you or someone you know deserves recognition please let us know 
here.