Today we'd like to introduce you to Mahílum.
Alright, so thank you so much for sharing your story and insight with our readers. To kick things off, can you tell us a bit about how you got started?
My story starts off in a place known as the Northern Mariana Islands a.k.a the Island of Thieves, specifically one called Tinian. Like most people, I'm sure you've never heard of it, but I think that's what makes it and the people in it so special. You'd have to go visit to see for yourself because my explanation for why it's special wouldn't do it justice. If you do end up going, you definitely have to grab a spicy battered/buttered (I still don't know the proper term. haha) chicken from JC Cafe to eat at Taga Beach while the sunsets.
Anyways, I didn't start making music at a young age like most gifted individuals. Starting at the age of 10, I was more into dancing. That was mostly due to my introduction to Michael Jackson. I remember watching the music video for Beat It on the fat TV my family had back in the day. I excitedly asked my dad the feel good question "Yo, Who is this?" that every artist loves to hear, I'm sure. He explained to me who he was, and from then on, I was hooked. Those early years of discovering music was ridiculous. It wasn't all just MJ. Eminem's "Love the Way You Lie" and DMX's "Lord Give Me A Sign" were the first two rap songs I've ever memorized if I recall correctly. The MJ phase somehow turned into a Tyga/Justin Bieber phase for a brief second, but it didn't last long. My high school playlist, if I were to make one, it would have a lot of Drake and J. Cole, for sure. I should also note that island music was prominent as well because I'm from on island…I kinda have to listen to that.
For a large portion of my life, I've always felt that the music I listened to was in someways, my bible. That's why I've always been picky about what music I consumed. Whether that's good or bad is debatable, but I stand by it. Whether it was a "No New Friends" by Drake to a "Heaven" by Bryan Adams to a "Man in the Mirror" by MJ; it was the truth behind the world to me.
At the time, my creative outlet was performing dances to those songs with my friends during the annual festivals for the whole island to watch. You could not tell 15/16 year old me that I wasn't the man haha. Years pass by, I'm now 17 about to graduate high school. Like any other young kid, I was scared to go for what I actually wanted which was to perform on stages in front of the entire world. So what did I go and do? I left the island and did something that I didn't love for years which led to making decisions that I didn't love. It turned me into a bitter young man on the inside, and it wasn't long before it affected other parts of my life. I'm grateful for the lessons tho. Breakdown's create breakthroughs as Russ says.
Let's fast forward to a just turned 21 version of me. I fell back into my creative bag and started dancing again. I dropped a concept dance video that December and continuously did that for the next couple of months. I was talking crazy too about how I wanted to be the greatest choreographer in the world. It wasn't so far-fetched because I've always wanted to be the greatest at anything I did since I was a young child. The teachers and parents I had growing up definitely had a hand in creating my competitive side. However, half a year into pursuing this passion of mine, I noticed that I hated waiting and tirelessly searching for music that would inspire me to create a piece. I basically said "f*ck it. I might as well make my own." not knowing that the bug had been planted a long time ago thanks to one of my closest friends, Bren.
Since August of 2021, I've made it a mission to be one of the greatest artists of all time and add to history. I've looked at what MJ has done. I've looked at what Drake has done. He says that "Mike never tried to rap like Pac. Pac never tried to sing like Mike", and went on to act on that discovery for his entire career. With me, I want to add to that. I looked at the game and saw what was missing to my own eyes. That was someone that could do the pop records, drop bars with the best of em (+be respected in that area) AND put on a show like how Mike did with his dancing. I think if I can master doing all three in my own way at the highest level. You'd have no choice but to put me in the conversation. It'll take time to bring that vision forward. That's why I'm taking the time now to fail and perfect the music first because that's what's gonna draw people. Everything else will come when the music is at the level it's supposed to be.
Can you talk to us a bit about the challenges and lessons you've learned along the way. Looking back would you say it's been easy or smooth in retrospect?
I think for the most part it has been. A lot of the struggles that I deem ARE struggles for me have nothing to do with the physical world. It's usually something mental or emotional because I think a lot about everything, everywhere, all at once. Yes, I am an over overthinker. Some of the struggles include balancing the hours it takes to be a master of your craft all while trying to be a normal 23 years old that does 23 years old things but then realizing those things don't necessarily help cement you in history. Being a better friend and son takes a backseat in a journey like this for sure, but I'm also sure that they'll thank me in a couple of years. It'll all be forgiven at that point, haha.
Can you tell our readers more about what you do and what you think sets you apart from others?
I do everything that you would need to do to make a song for now, because I like doing it and I don't know anybody that does it the way I like it… at least not yet. As far as specializing in something, I would say writing would be my specialty. Hopefully, after all is said and done, I'm known for the music I put out. I'm proud of being me that came from where I'm from, doing what my mom has preached to me on several occasions which is to do good while I'm out here. What sets me apart is that there is no top-tier artist that looks like me, comes from the island of thieves, and wants to do what I'm setting out to do. It's daunting and exciting. I love it.
Can you share something surprising about yourself?
Ok, I don't know about you, but I like buying those cheese and cracker things at the store to binge on while watching a movie at the crib with the AC cold as hell. It makes me feel like a privileged white person, hahahahaha. It's all in good fun tho, I swear.
Contact Info: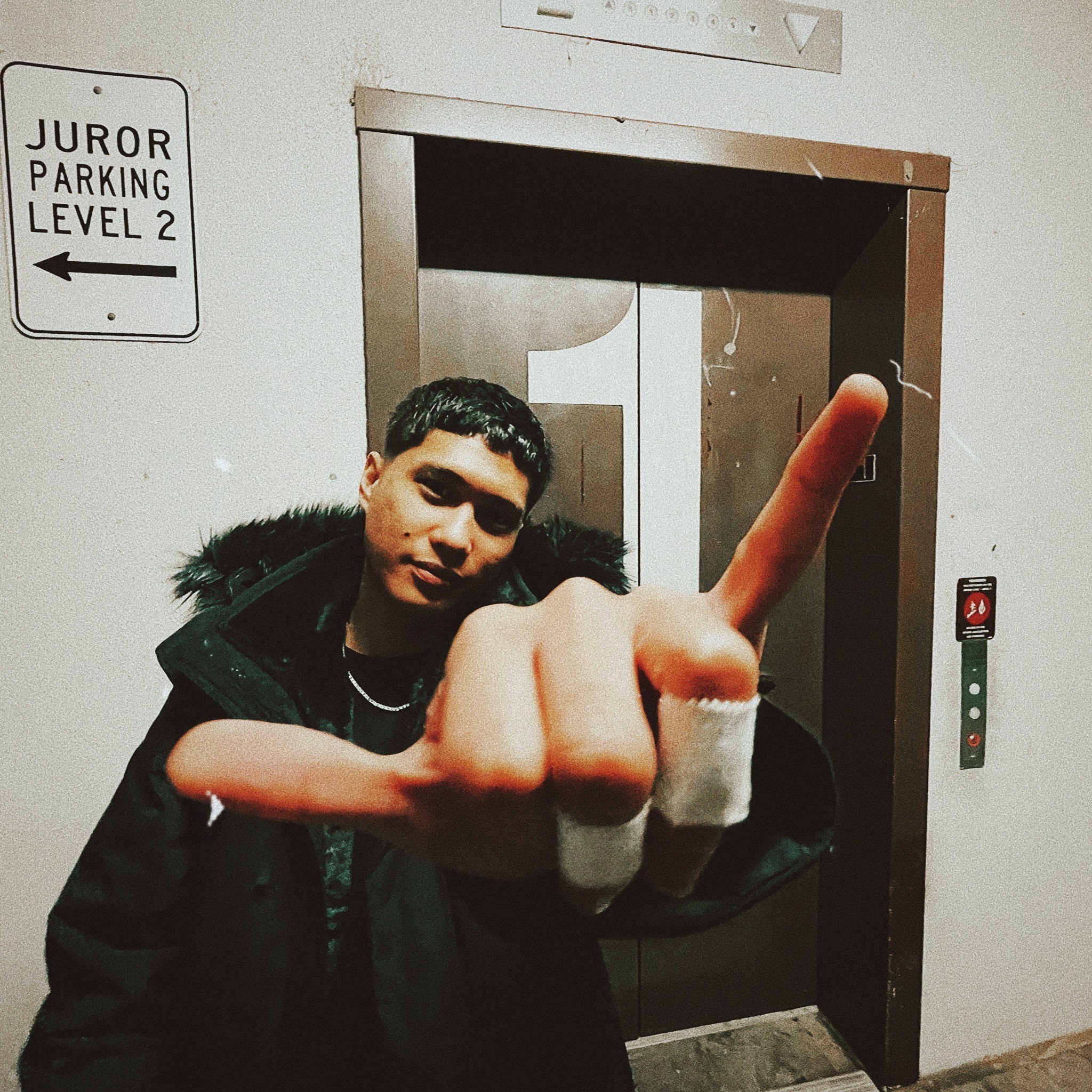 Suggest a Story:
 VoyageLA is built on recommendations from the community; it's how we uncover hidden gems, so if you or someone you know deserves recognition please let us know 
here.