Today we'd like to introduce you to Luis Sanchez.
Hi Luis, can you start by introducing yourself? We'd love to learn more about how you got to where you are today?
I was born in Mexico City and lived there until I was ten. My father was a great artist, very prolific in many mediums, and I learned a lot from him. As a kid, I would watch my dad for endless hours in the studio rather than go play with my friends. I started sculpting at age five and carried a round cookie tin with many colors of plasteline. I would sculpt all kinds of things, including characters I saw on TV and the movies. I did not like store-bought toys because I wanted something unique, and so I would ask my mom to take me to the craft store instead, where I bought supplies to make my own toys. I showed a great deal of artistic talent at a young age, and at seven years old my parents enrolled me in an advanced children's art class at the prestigious Museo De Bellas Artes in Mexico City, where I studied for three years.
My family migrated to the United States in 1979. In high school, I excelled at art and I knew from a young age I was going to be an artist. After high school, I attended Cornish College of the Arts in Seattle, WA, but in the middle of the second year I was diagnosed with stage four kidney failure, beginning a lifetime of kidney problems. I had to drop out of college and receive four years of dialysis treatments until I received my first kidney transplant in 1993. I had always planned to return to college, but that experience gave me the mindset, drive, will, and a fearlessness to dive into the at world. In 1997, I started L. S. Design, a company creating hand-painted fresco plaques as wall art. I was fortunate that both West and East coast reps picked up the line, and my small business became a thriving company. In the five years it operated, L. S. Design was a strong seller across the US, with 120 stores selling my product in the US and Canada. My work appeared in Sex and The City, Stepmom and a National Hotpoint ad campaign.
In 2002 I sold L. S. Design and moved to LA to pursue my fine art full-time. For six months, I focused on research, attending gallery exhibits and combing the city for fine art galleries that were appropriate for my work, looking for the best fit. I found Glass Garage Gallery, then located in West Hollywood. I was picked up by the gallery, resulting in a great deal of success and sales. I expanded to other art exhibits and fairs across the US, was represented at Art Basel-FL, NY Affordable Art Fair, Hampton's Art Fair, and the LA Art Show among other venues. Those experiences combined to propel my career forward, and I have been exhibiting both nationally and internationally ever since. I am fortunate that Winn Devon/ CAP Art Group in Canada publishes my abstract work internationally. I also have a bronze sculpture collection that I work on in between the paintings. I am a muralist for the DCA (Department of Cultural Affairs) in Los Angeles, creating public art and murals for the city and multiple locations near where I live in San Pedro.
This year I am celebrating twenty-five years of being a professional full-time working artist.
Can you talk to us a bit about the challenges and lessons you've learned along the way. Looking back would you say it's been easy or smooth in retrospect?
How I explain my life to people is that both my Ying and Yang are on overdrive! The white is bright and good and the black is dark and intense, as I explain below.
My life has actually been fairly great so far, especially when it comes to my career, living my dream and really following and succeeding in my chosen path. It is amazing to be a full-time working artist for the past quarter century. To me that is success right there.
Unfortunately, my medical issues have caused a few speed bumps on that path. I was forced to spend another four years on dialysis awaiting my second kidney transplant, which I received in 2011. This slowed me down, but soon I regained strength, and despite all of this, I have prevailed and continued to support myself through it all. It's hard to explain how going through so much has given me more energy, strength, and inspiration. I feel I am in a race against time and therefore never take a single day for granted. I have been living on borrowed time for many, many years, so I make every day the best it can be and don't waste any precious time. I have many amazing friends and a community I cherish. Many people have helped me, and without them, I would not be here and thriving. Even through the pandemic, when I was in quarantine for nearly eighteen months and two surgeries, many friends stepped up and came to my rescue. I am truly grateful and blessed.
My work and life continue to expand in bountiful ways. I feel I still have so much to do here, but my health and medical issues have been intense for many years. They are intertwined of course, and even though I have gone through a tremendous amount of painful issues, all of it has made me not just the person I am today but the artist I have become. The first four letters in painting are 'pain' – and like any artist – I dig deep to create. For me, art has been an ultimate outlet of expression, a kind of therapy, and a way to cope and express my struggles and avoid falling into the abyss.
Through all of it, my stamina and drive have kept me afloat. Working successfully at something I love has been mostly a smooth ride for over two decades. That has been a blessing because consistent sales and commissioned projects have given me the time I needed to recover and heal from each downfall. But I get up and turn the page, looking forward, never back.
The experience of surviving two kidney transplants has also given me an incredibly different perspective on life. All the mundane little issues that most people complain about daily are meaningless to me. I have become clear, focused, and I can maneuver through life more easily now. Although I have been through a great deal of pain, those issues in turn have given me so much more than what I lost.
Can you tell our readers more about what you do and what you think sets you apart from others?
For many years, I created works utilizing stucco as a media over canvas, simulating fresco, therefore giving my paintings a lot of texture and the ability to manipulate the media into wood, metal, or create a very distressed feel. My former agent called me 'The master of texture". I had people ask if I painted on old doors from Pompei or Europe when I was only using canvas. This made my work stand out from the rest and opened a lot of opportunities with galleries. I then began applying the media on actual walls, which brought me quite a bit of business in faux finishing. That is one of the things I am most proud of and what sets me apart – that I am creative in a wide range of work. I have multiple series of work in many mediums, including figurative, abstract, and surreal paintings, sculptures in both resin and bronze, murals and public art, residential and commercial commissions, faux finishing, restoration, and ceramics. Last year I launched my art-to-wear t-shirt collection on Etsy. Like my dad, I am prolific and love working in several different mediums.
For many years my work was also thought to be collage or photo enhanced. (It isn't.) I sometimes add trompe l'oeil elements to my work. I love that I have seen people reach out to touch my paintings at exhibitions. Nothing excites me more than seeing this or the reactions when viewers find out I used only a brush.
In 2015, I stopped using the stucco, changed paints, and began working on canvas and panels.
I felt my sales and public profile were diminishing, and I had to evolve with the fast-changing art world of Los Angeles. My current works are more surreal, cleaner, and tell a larger story. I am happy with the changes in my new, brighter palette and surreal themes.
The crisis has affected us all in different ways. How has it affected you and any important lessons or epiphanies you can share with us?
Sadly, I have seen how incredibly selfish our society is and how off track and unaware many people seem to be. I also came to believe it is more important for artists as activists to speak up and out about the many world issues. We are the documentarians of our times!
During the pandemic quarantine, I began a series of paintings that reflected upon current issues including the isolation, which is why I chose to submit those pieces for this project. I focused more on the introspective aspect of the pandemic when so many of us were completely alone in our own bubble. We all had to look inwards, be aware of our actions, as we were often in solitary confinement. We had to think more carefully about what to say, to whom, and why. Learning to listen in different ways, respect and consider the ideas and opinions of others. (But have we?)
All our lives were jolted and affected. I have tried and learned in my own way, completely alone throughout the pandemic, to be more patient and listen. To be more open-minded and also to reach out more. There are great opportunities for change in times like this, both external and internal. But only if you see them that way and really stop to listen and become more self-aware. It has been difficult, but again, I chose to dive into art to keep me afloat and positive. I learned I can be alone a lot more than I thought I could and not be bored or feel lonely. But as an artist, I feel I am always creating for the other – the viewer – and therefore I am never alone, as I am always trying to make a change in the world and bring happiness to others through my work.
Contact Info: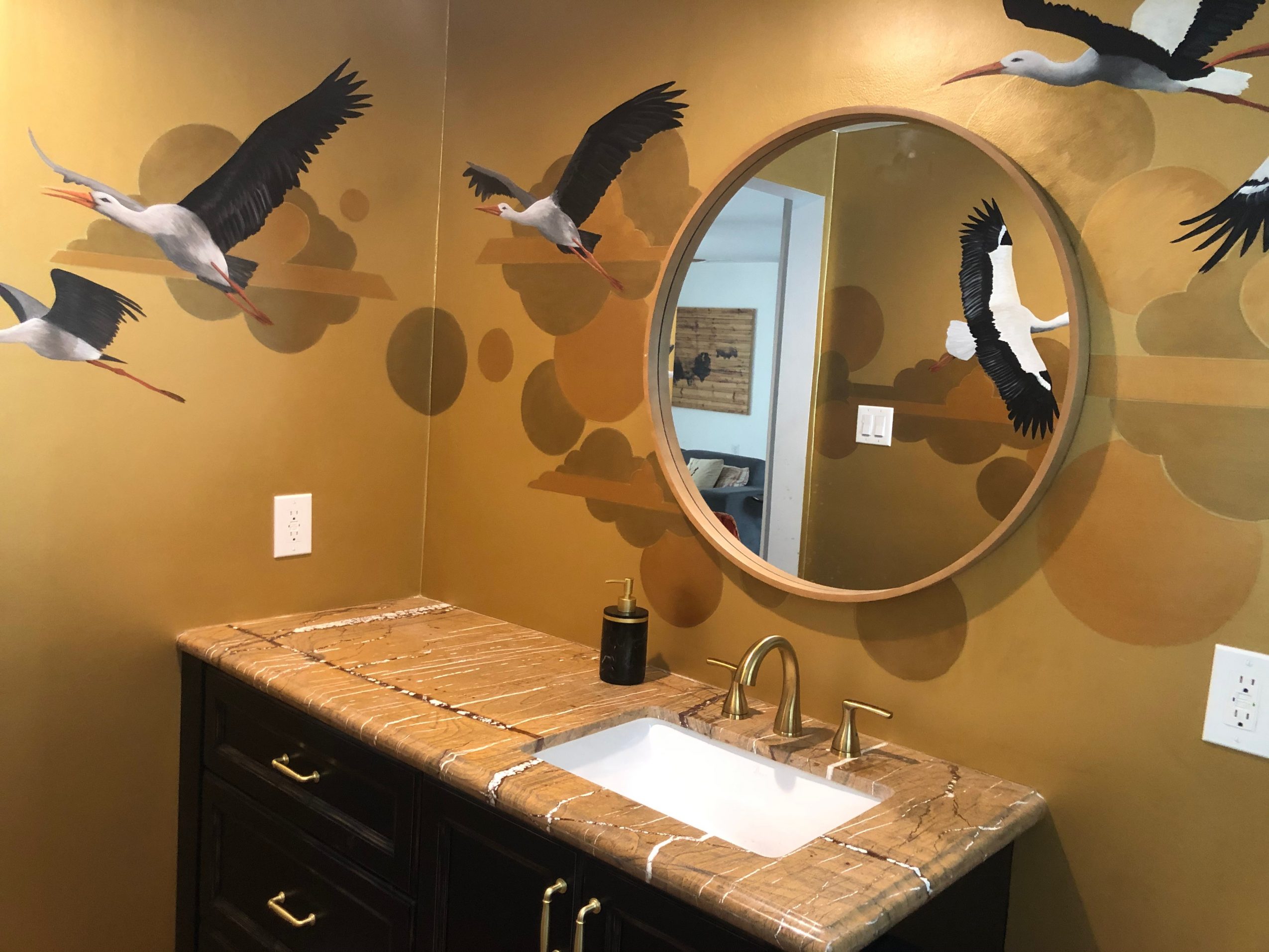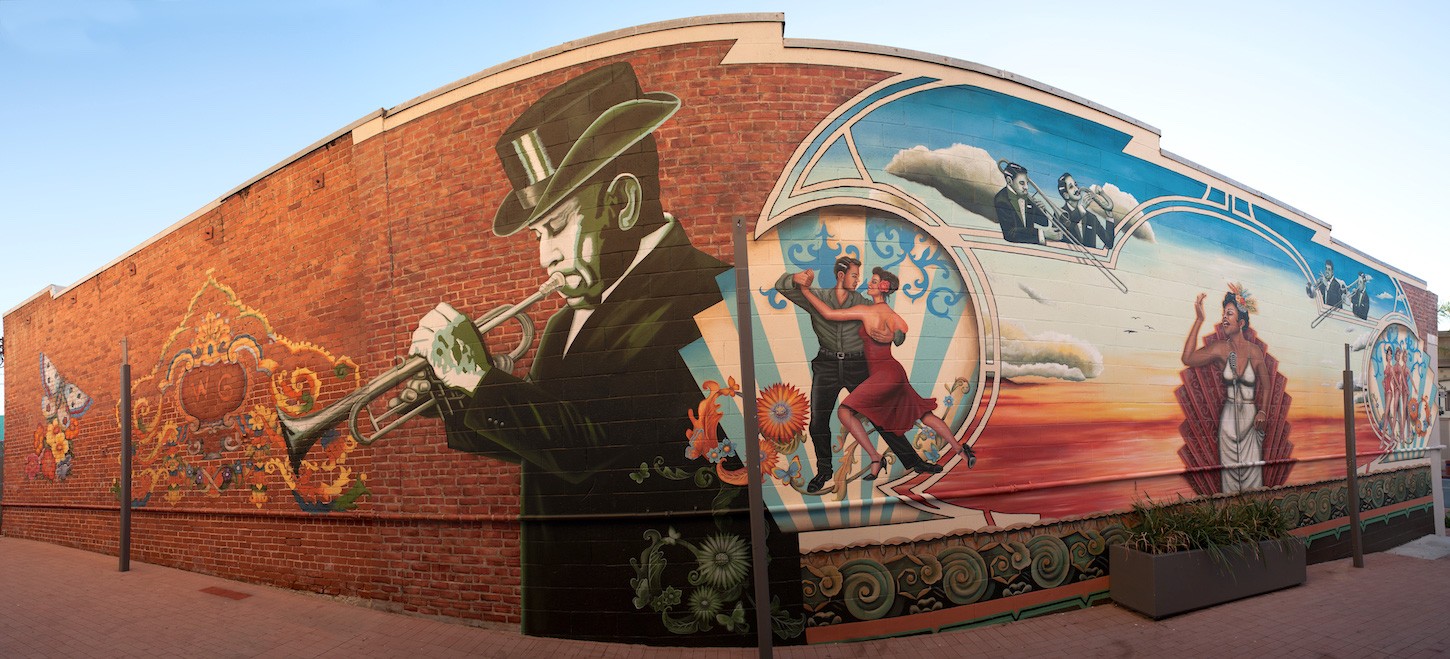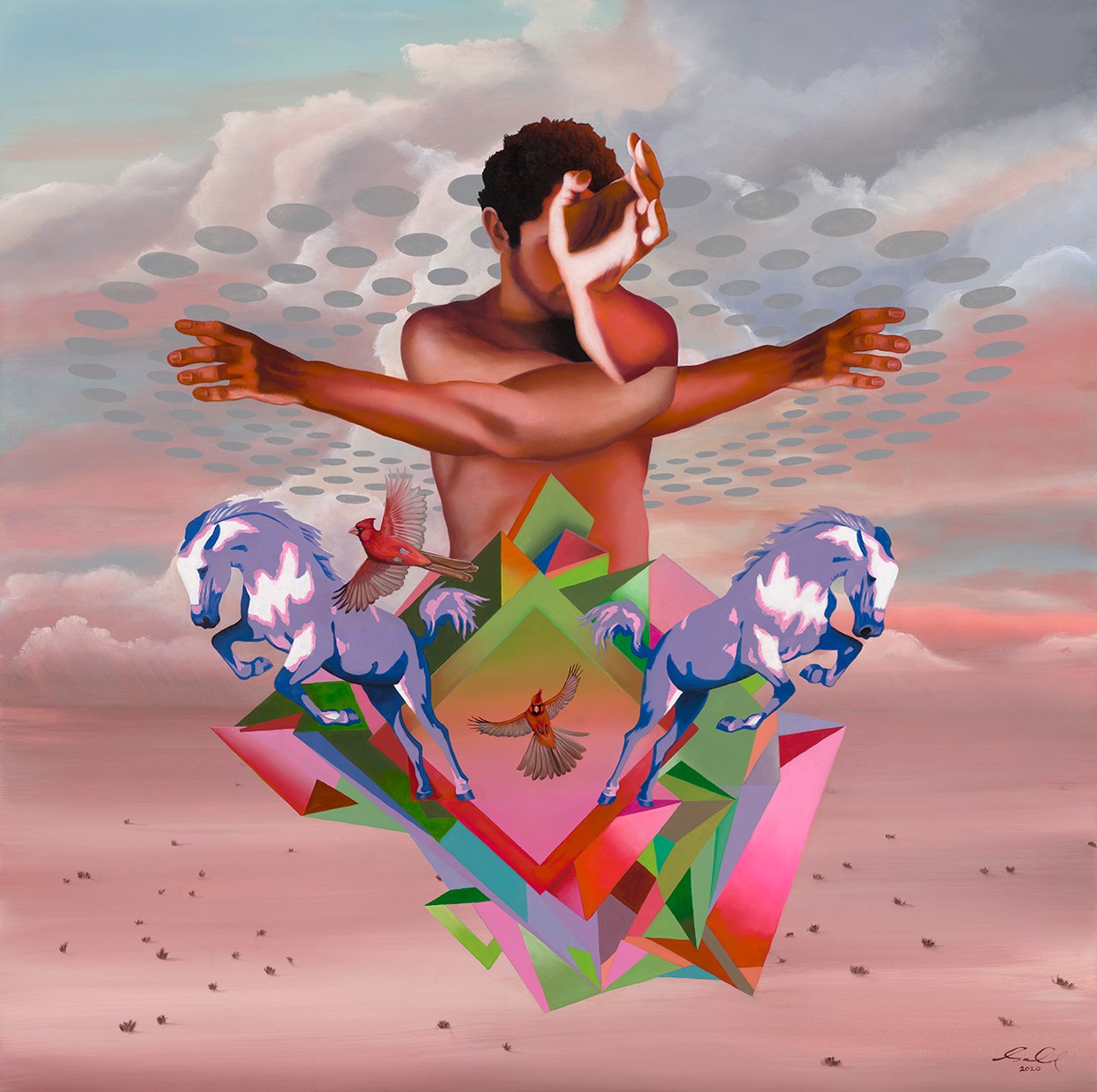 Image Credits
Static Medium
Suggest a Story:
 VoyageLA is built on recommendations from the community; it's how we uncover hidden gems, so if you or someone you know deserves recognition please let us know 
here.