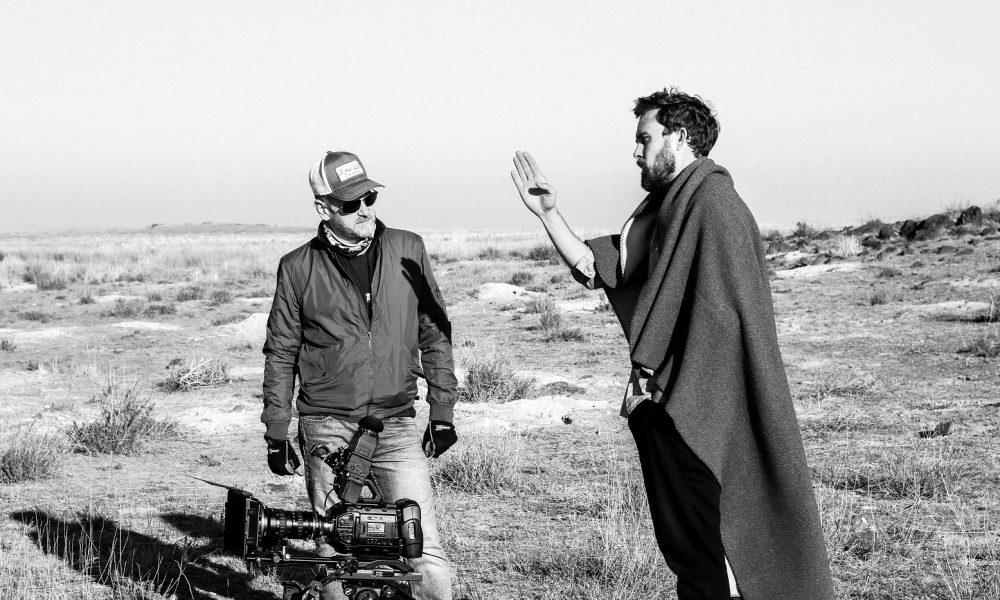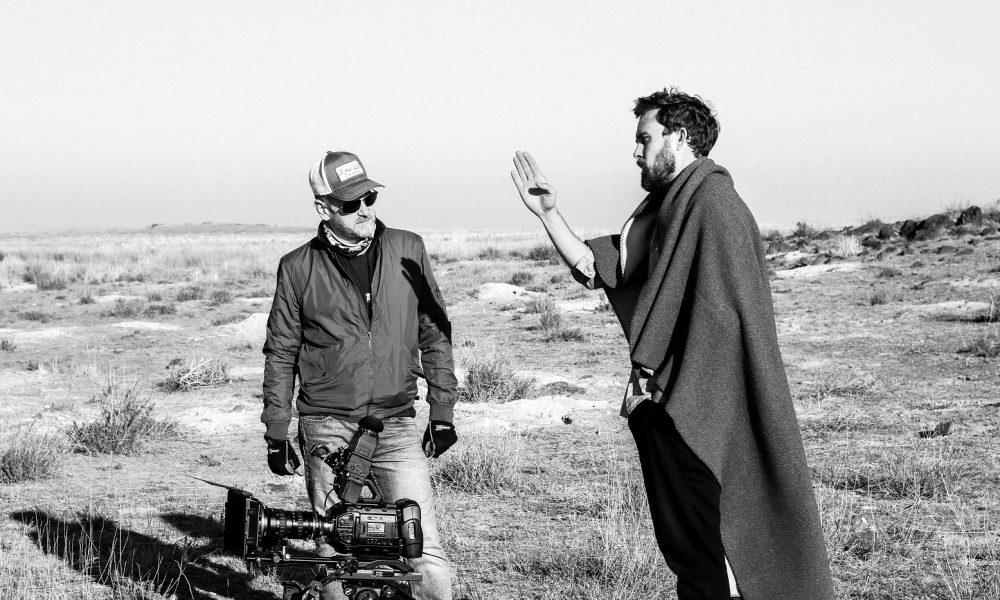 Today we'd like to introduce you to Logan Donovan.
Hi Logan, it's an honor to have you on the platform. Thanks for taking the time to share your story with us – to start maybe you can share some of your backstory with our readers?
At the age of 12, I decided I would be an actor. It was the first time that I was taking something on that was completely for myself in the sense that I decided I would be the captain and choose the course I thought best. There was a lot of self-empowerment in stating this for myself and it is a journey that has defined the context of my life in almost every way. At the age of 13, I was given my first 35 mm Canon camera and from that point on, I learned the craft from my father who has been a professional most of his life. The camera taught me composition and balance that has interwoven into the foundation of all I do in my life.
These two crafts make up the boat that I navigate the river of my life. They have given me curious eyes to see the beauty in the world, a hungry mind and heart to experience different psychologies and circumstances as an actor, to reflect on who I am on deeper and deeper levels. I have learned to thrive and suffer in a world that doesn't always understand the artist's ways or processes. Living in Los Angles as an artist can be an exceptional challenge when seeking a healthy balanced life, attempting to stay in the creative flow at the same time and then trying to figure how the hell to afford it.
I now exist in more balance than I did yesterday. I can look back on years of imbalance and stress and finally see the lessons that were so evident yet completely hidden from me. And no doubt tomorrow, I will look back and see things different yet. I am learning that the goal is not some outcome. It's every second and moment of the journey.
We all face challenges, but looking back would you describe it as a relatively smooth road?
Though I have always desired the smooth fast road to race down towards my goals, the truth for me has been anything but. The road is full of bumps and cracks. Sometimes the road disappears completely and my navigation is telling me to drive in the opposite direction than what I think is the way home. At times the road smooths enough for me to know I am still heading in the right direction or that I do indeed desire to stay in this car on this road. At the end of the day discerning what road to travel is becoming more a feeling rather than the general consensus from outside voices.
Moving to LA out of Drama School, I had such a clear idea of what should happen when I arrived. What trajectory I was destined for and there was no room for anything outside of what I wanted. Though I think there is such a need for vision and drive, I drove myself to extreme levels of stress and misery when my road wasn't taking me where it SHOULD have. I met this by working more and harder again and again.
Very quickly, I knew I needed to find a counterbalance to the stresses and heartache. Thankfully I found Transcendental Meditation. My teacher/mentor/now friend is Betty Jones and the practice with her mentoring no doubt saved my life and my joy at the time I started. I, also have gone to great lengths to care for my body through nutrition and exercise. With each of these habits I picked up, I was more and more available as an artist and a person.
With all the boxes of wellness being checked off, I was able to convince myself that I was "good to go". And in a lot of ways, I was. However, the mind is a tricky place, very willing to hide from you the insights you may desperately need. In the shadow of all the self-care, I was still pushing myself to chronic stress and unable, on a foundational level, to have satisfaction with all that was so good and well in my life.
And then the gift of sickness came to me. A true wake-up call. In a flash, I was awake to the chronic stress that was growing and thriving unchecked in the deep recesses of my mind. The stress that told the story of lack, and worthlessness, of putting this idea of my rightful career (that I didn't have) over all that I already did. The "aha" moment for me was that, I, in fact already HAD everything in life that truly mattered to me. A beautiful relationship to my wife, the best 4 1/2 lbs dog on the planet, a beautiful comfortable home, family and friends, and collaborators that I truly adore. I was able to realize that the road I want is not a road to any one place. It is a road that is wide enough for me to walk with all the people I love, to beautiful vistas and experiences. Everything else is gravy.
Being lucky enough to overcome the diagnosis has been a built-in accountability buddy for me. The buddy that reminds me every day to be grateful for all that I am and get to experience as well as to make sure to spend at least half my day doing f#$cking nothing of any consequence. Sometimes inspiration needs boredom. Sitting and stewing and daydreaming have proven to be far more effective for me than pushing and pushing. My new road looks a lot like an inner tube on a river with no steering wheel at all. The mind asks me to control and steer and now I just say F##$k off.
Can you tell our readers more about what you do and what you think sets you apart from others?
My greatest passion is for storytelling and the collaborative process that is involved in stage plays, tv shows, movies, writing groups, photo sessions, or brainstorming sessions. I am truly obsessed with creating WITH other people.
As an actor in LA and NY, I found that it could be extremely isolating. It felt like me against everyone else. And more times than not losing. The Zero-sum ideology of our world got me depressed and feeling totally lost. So I decided that to create a space for collaboration around story telling called STORY LAB. A small group of creatives made up of close friends I've met met and worked with over the years and friends and collaborators of those friends. We meet every two weeks to take story endeavors the next step forward in collaboration. We are now two years in and I am still fed heartily by the amount of love and soul that is poured into this group. It has provided me with some of my favorite creative experiences post Drama School. Over the two years, I have finished my first short film, my first short documentary, a fully produced narrative podcast, and have been part of supporting beautiful scripts form from all of the other members. With the momentum we have created, I am sure that we will be producing more and more content from the group to share with the world and that's very exciting for me and everyone involved. So through this endeavor, I am very much excited to add producer and filmmaker to my list of specializations as an artist in this world.
As far as what sets me apart? I'm not sure. I feel that as I continue to float in this direction with self-work and reflection, I am ever more uniquely ME. I also believe that the COLLABORATION is ALL. I'm interested in WIN-WIN scenarios moving forward. Creating circles where everyone is as important as everyone else. And value is created from unified vision and trust.
Can you talk to us a bit about happiness and what makes you happy?
Life. Because it's beautiful. There is too much beauty for any mind to hold even a fraction. But the heart can hold it all if we let it. And the soil of beauty grows love. And that's free.
Contact Info:
Email: logan@faheyfoto.com
Website: www.faheyfoto.com
Instagram: _logandonovan_ fahey_foto
Suggest a Story:
 VoyageLA is built on recommendations from the community; it's how we uncover hidden gems, so if you or someone you know deserves recognition please let us know 
here.