Today we'd like to introduce you to Leslie Peters RN. Them and their team share their story with us below:
Like you, Leslie Peters RN is a woman with a story. It's that story that is like millions of others. For Leslie, experiences of adversity & trauma began at age 2 and continued for decades. Where Leslie's story is different is in the way she perceived the experiences of her life. She bent her reality Seeing all life's experiences as a gift and an opportunity to get what she needed by giving it to others. One of a dozen or so HEART Healings that allowed her to turn trauma to unconditional love and acceptance for others and herself. It was and is the willingness to sit in the vulnerability of her own Being that creates an immediate safe space for others to experience the freedom of theirs. Once people can see themselves, they see the love they hold in their hearts. They see themselves differently and healing and transformation begin – all that from one conversation!
When asked, "What do you do?" Leslie cringes for she knows when she is honest about her "gift" that she loves people into Being, she sees that perplexed look. How do you place a label on giving someone an experience of the power behind feeling unconditionally seen, accepted and loved. Leslie feels us, "I know the foundation of what I bring to the world and it has little to do with "doing" and everything to do with "being". The funny thing is I am no better, no worse than anyone else – I simply show the world who I am without the armor. My gift is all of our gifts, I just show mine. I've worn the armor before. It's a heavy burden to carry. Plus, it prevents me from connecting with me, leaving me feeling scared, lost and alone in the world. Vulnerability and self-trust help me feel safe because when I see me, I see I can trust me and I feel safe and never alone.
Life experiences – I include these because to show how the power of oneness (heart/brain coherence) kept these diagnoses from "taking me down".
(** I did not uncover theses experiences until 2018)
– ** Traumatic Brain Injury with near-death experience @ age 2*
– ** Cognitive Impairment/ Autism / Visual Processing Impairment/ Sensory, Motor, Spatial Impairment, Working Memory Impairment / Dyslexia / Dysgraphia / ADHD / Poor reading comprehension
– ** Sexual abuse by family member(s) ages 2-12
– Emotional Neglect (family members & teachers were aware of abuse)
– Eating disorder, age 15
– Chronic physical ailments including Neurological, Gastrointestinal and Endocrine
– No emotional support except between 2010 and 2013
We all face challenges, but looking back would you describe it as a relatively smooth road?
Hell no!
I've followed my intuition over logic my whole life. My goal in life was to live in the moment and find joy in every experience.
In 2015, I started noticing the career I loved wasn't flowing as smoothly as it always had. By 2017, the subtle nudges from the Universe (letting me know my work in the "hood" was done) turned into really big shoves! In June 2017, I finally listened to my intuition which I ignored for two years.
I left with only the knowing that I was to speak & listen. The 1st 18 mo. I followed intuition & momentum was crazy good. Then in Nov. 2018, I heard "Girl you gotta get good before things get good". This took me on a really cool Spiritual journey. This is where I uncovered all my life experiences. Difficulties with computers led me to have cognitive testing.
By the time Covid hit, I had already been isolating for almost a year and a half.
Here is where I learned that all the messages I had for the masses were indeed accurate. Crazy as it sounds, I believe now that most of my life, I was asleep to the fact I was spiritually awakened. The last couple of years, I think I came back to the 3rd dimension!
If this is what life is like for most – I honor each and every person for the willingness to plough ahead. I've always found myself choosing to experience what others feel so I can understand them and maybe find an out of the box solution to their problems.
Before 2017, I always wondered why people were so frustrated. Yep, I created the experience for myself!
The challenges or as I prefer to see them, "lessons" I needed to learn :
– Not trusting myself & spending a fortune on coaching/courses that my TBI left me challenged to execute
– Seeing how very few people and Systems actually listen
– Understanding how disempowering Systems and people can be when you actually "need" support from them 🙂
– The dissonance of being intellectually brilliant and cognitively r________! (1st-grade level)
– Figuring out how to function in the world without technology
Most importantly…
– Pre-Covid, I had always connected with strangers (deep conversation & hugging) throughout the day. The world was my home, strangers, my family – I never felt alone.
My behavioral, cognitive, dental, emotional, mental and physical health were stable.
Since 2019, all of the above have been unstable. The reason is there was no one (physically) to give love (aka heart coherence) to. Isolation also worsened my cognitive issues – "when the heart can't love the brain can't think".
Then, I created "burnout" for myself – probably the only healthcare professional who burned out from NOT giving!
Then my lifelong history of generalized anxiety disorder, major depressive disorder and complex PTSD kicked in.
Here's the entrepreneurial lesson, I'm persistent as hell – always have been. Throughout all of this, I kept working to figure out how to be productive – knowing all the while that if we have to "try" hard at something, it's the wrong something. I was scared, on my own and unable to function in a world with tech. I couldn't find anyone to teach me what I didn't know – even hired a 1st-grade tutor.
All the while, new entrepreneurial acquaintances kept "kindly" telling me, "just do this…or you need to do that" Then I started getting defensive – then they went away 🙂 Then I stayed away because I was frustrated – leaving me more isolated.
See where I'm going with this?
When I was able to Be loved, I didn't need to Be loved – I never experienced anger, fear, frustration, loneliness, anxiety, depression, and so on.
When I couldn't Be Love cause there weren't others to love – all those negative emotions came about. My body and brain were out of balance because my heart was closed.
The answer to all our problems is unconditional love and oneness – being before receiving.
Appreciate you sharing that. What else should we know about what you do?
I am not what I do, what I do is who I am. And that is a woman, once a young child who was guided to see what she wanted to see, to give what she needed to receive and to be who she wanted her parents to be.
– BS Health Planning & Administration
– AD Nursing.
– Spent 30 years as an RN working with low-income pregnant women with a history of adversity and trauma. It was Leslie's unique way of Being that taught many of her clients to move beyond the stories of their past and into a story of Love for themselves and others.
– Credentials; RN/Heartmath practitioner/Canfield Success principles trainer / Reiki practitioner / HEART Yoga instructorn/ MSBR teacher/ Ordained minister
Currently, a wanna be Trauma-Informed & Sensitive Inspirational Speaker, sharing my story to inspire others to remove the armor and see themselves and life in a much brighter light. Been following my intuition, which was often difficult to tap into when I was sick. I'm a master teacher, a channeled speaker and a kick-ass listener. I'm a Curator of intuitive and transformational conversation. I guess you could say I'm a cross between Oprah and Mother Theresa.
I'm a messenger with a message of how we can heal the heart of humanity at the soul-ular level. The work I've been called to is to more of a ministry – .seeing myself as a Global Minister of HEART and a Self-Evangelist.
My curriculum, The HEART Model, is a soup to nuts training founded in the principles of Science, Spirituality & Self. The core principles focus on how We can Communicate with HEART, Live with Love of Self and Find Healing through Oneness. . Her passion project is A Conversation with HEART, conversations that have been described as SELF Care for the Soul. She is the author of a soon-to-be-completed trilogy on Mastering the Art of SELF, Safe to Express Love & Forgiveness.
I mentioned before, I get "visions" of what's ahead – what I know for sure is that it involves traveling – speaking – listening – guiding Us to healing through Being, not doing. Play more – work less.
I've tried to make it a business – I have the intelligence, mindset and drive but not the executive function skills. I'm waiting for a business partner to show up to execute all I've created. Either that or an organization, like Heartmath or Agape International, to bring me onto their team to serve.
In the interim, I'm focusing on being not doing unless it's inspired action1 Writing for the magic to appear once I'm back in the flow of Being Love.
We love surprises, fun facts and unexpected stories. Is there something you can share that might surprise us?
Two things…
1. That I get immense joy and feel most at home when being interviewed,(conversation) especially onTV – I LOVE being on TV! People tell me how I'm a wealth of wisdom, the secret is that when I'm alone – I have nothing to speak or write. I need the energy of others to bring forth my message. How's that for walking the talk of Oneness!
2. My whole life, people have made references to Christianity in response to the words I speak. My ridiculously strong faith must have to do with 3 NDE'sI've had, ages 2, 18 and 42, as. I have never read the Bible nor have I attended traditional church since my dad discovered golf in 1974! Although, I must admit I chat with my "guides and God daily."
I think of myself as a Reverend who preaches without religion – a Nurse who heals hearts without a stethoscope."
Contact Info: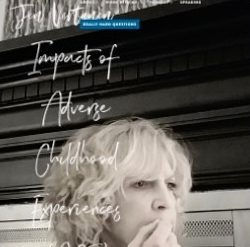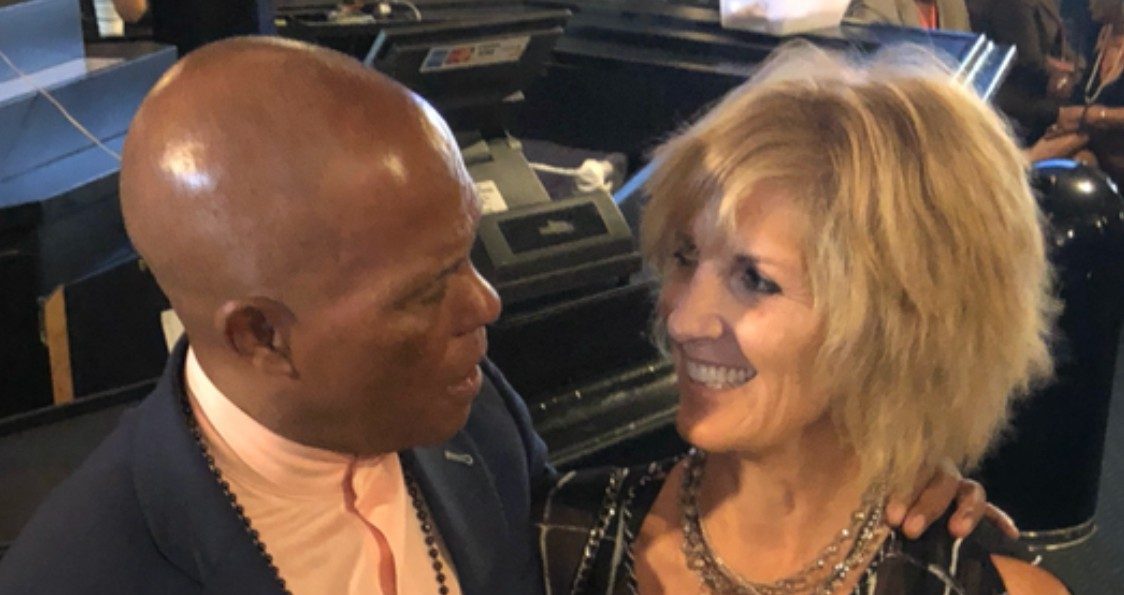 Suggest a Story:
 VoyageLA is built on recommendations from the community; it's how we uncover hidden gems, so if you or someone you know deserves recognition please let us know 
here.