Today we'd like to introduce you to Laranda Stoakes.
Hi Laranda, can you start by introducing yourself? We'd love to learn more about how you got to where you are today?
Growing up in a small town outside of Denver Colorado, I always admired the movie stars. Movies always amazed me in the way that you could not only tell but show a story to the whole world even if it wasn't real. I loved Lizzie McGuire and the Exorcist. I loved the Disney channel and all things spooky/ gore. I remember telling myself that "when I grow up I'm going to move to Hollywood and be an Actress!" with the goal to look like Hilary Duff, star in a Marvel movie, and be in a horror movie franchise such as The Conjuring. My love for acting started at a young age. I started performing in plays in elementary school and continued all the way through senior year. Drama was my life and I planned my move to LA to continue this dream of mine. When I was 14 and struggling with poor self-esteem/ body image, anxiety and depression, the idea that I would one day be living in my own place with a view of the Hollywood Sign is what got me through those nights I didn't think I'd survive otherwise.
At 19, I moved to Los Angeles from Denver in 2015 to earn a BFA in Acting for Film and Television from the New York Film Academy. In my last semester of film school something started to feel off about my plan. I didn't feel as connected to my craft as I once did and I couldn't figure out why for quite some time. Wasn't this all I had ever wanted? The depression, anxiety and poor self-esteem really sunk its teeth into me with no promise of letting go. Then it hit me: I realized that I had been paying more attention to watching makeup tutorials on Instagram and YouTube than I was to my acting classes. I realized that I was way more excited about makeup than I was about creating my thesis film. I realized that I didn't want to have a career where so much of it could rely on my looks alone. I struggled so much to see my own beauty in this environment, and I felt 100% more passionate about helping others find their beauty in hopes that I would find mine. I knew I still wanted to be involved in film, so I decided to finish my degree (since I was a month away from graduation) and less than two weeks later, I started school at Makeup Designory in Burbank to earn a certificate in Makeup Artistry.
While I was attending the Multimedia Makeup Artistry for Film and Television program at MUD, I found this sense of peace that I had never felt before. I felt very lost in my life outside of school at this time. I was in a relationship that I knew wasn't going to last (but I held on to anyway as a young girl in her 20's does before she figures that part out), I was on the opposite end of the country from my friends and family, and I was struggling with a mental illness that would take me a few years to get to the root of. So when I found this thing that gave me this overwhelming sense of not only calmness but purpose, that's when I realized that I was put on this earth to do makeup.
I'm not a religious person by any means, but I do believe that there is a reason for everything, and I believe that my reason for being so passionate about makeup is to be the "older sister" to those who always wanted a strong role model to look up to, but didn't have. Just like I wanted when I was growing up (and sometimes still do). The first few classes at MUD were based on beauty makeup and hair, which was fun, but when I got into the SFX class is where I found the most confidence I have ever had in myself. Taking these beautiful models and turning them into scary and ugly creatures and watching everyone feel so uncomfortable but still having fun with it was almost therapeutic. This is where my love for all things horror really started to shine through because I was able to build these supernatural and scary characters from scratch every single day. I had never been so good at something like I found myself to be at SFX before. I couldn't get enough of it! I found myself always practicing on models and when I didn't have a model, I would do full character makeup on myself.
In just a few short years, my dreams went from wanting to be the perfect bodied, blonde hair actress to the demon loving makeup artist that I truly am meant to be. I am 26 now writing this in my own place (with a view of the Hollywood sign), reminiscing on how far I've come. This journey has not looked how I imagined it would, but that sense of fulfillment that I found at MUD hasn't left me since. I am still figuring out the mental health part of my life, something I will likely be dealing with my whole life (like most people), and I'm not sure what this year has in store for me. I don't really know a whole lot, but I do know that whatever is in store, I will be ready for. I often remind my inner child that things have always worked out for me in time and they will continue to do so. Right now, I am working on building a community for like-minded and creative individuals on social media. In the future, I plan on creating my own makeup line as well as a foundation to help women with expenses around getting an ADHD diagnosis, something that has quickly become very near and dear to my heart. I aim to build a career as a makeup artist for horror films, as well as a full-time content creator focusing on YouTube, TikTok, Instagram and establishing my brand as RuthlessCosmo.
We all face challenges, but looking back would you describe it as a relatively smooth road?
It has not been a smooth road. When I graduated from MUD in 2018, I moved to Arizona for a few months to follow my at the time boyfriend of 3 years. We soon broke up and I ended up having to move back to LA with only $300 to my name and I was sleeping on my friend's couch. All of 2019 was me working three jobs to help her get caught up on bills and move us into a two-bedroom. Then from there, I was working at Sephora, CosmoProf, and a salon getting as much experience and connections as possible. A big milestone for me came when I had saved enough money to buy a car… just in time to lose all three of my jobs two weeks later due to the first shut down of Covid-19 before I had even made my first payment on my new car. As we all know, 2020 took so much from millions of people, and I don't want to pretend as though I had it bad because I didn't. I got unemployment and found jobs easily once the restrictions were lifted and I was able to move to a different apartment with new roommates. The bulk of my struggles came in 2021. My part-time jobs since 202o have been very unreliable and inconsistent, and that's something I am seeing a lot of people go through. Hours being cut without notice, a lack of communication amongst leadership, and businesses going under without warning have all been common themes to the jobs I've had to work just to get by now. Because of the pandemic, makeup jobs became very sparse. With the inconsistencies in my income, saving money to be able to freelance has been nearly impossible. This is why I gained an interest in growing my social media, that seems to be a bit more sustainable once you get to a point of monetization. I always try to look on the brighter side of things though, and while I have been struggling financially for a few years now, I am holding onto my accomplishments as motivation to keep going. In 2021, I landed my first two feature films (which have yet to be released) and I moved into my own place without the financial help of anyone other than myself. I'm pretty proud of that, to say the least.
Alright, so let's switch gears a bit and talk business. What should we know about your work?
I am a Special FX makeup artist specializing in horror characters. I am most known for my social media content, love for blood, and being able to do character makeup on myself.
I am most proud of graduating from college twice in the same year, building my social medias to a collective of nearly 20k followers, and landing my first two feature films as a key MUA last year.
What sets me apart from others is I am very open about my struggles as well as my successes. I am very honest about my challenges with having untreated ADHD, depression and anxiety. My goal is to build a following on the foundation of transparency and vulnerability to help create this sense of welcomeness for my followers. I aim to build a community in which creativity and individuality is the main priority and not a platform in which I just "look pretty".
What are your plans for the future?
For the future, I plan on growing my social media accounts as a content creator full-time. I also plan on growing my name in the horror film industry with the goal of working with James Wan as the end game. I have an entire cosmetic line already planned out, plus different series ideas for my YouTube Channel. From there, I am not sure what else, but that's the beauty of time. It will tell you what adventure you're on to next when it's ready for you!
Contact Info:
Email: ruthlesscosmo@gmail.com
Instagram: @ruthlesscosmo
Twitter: @ruthlesscosmo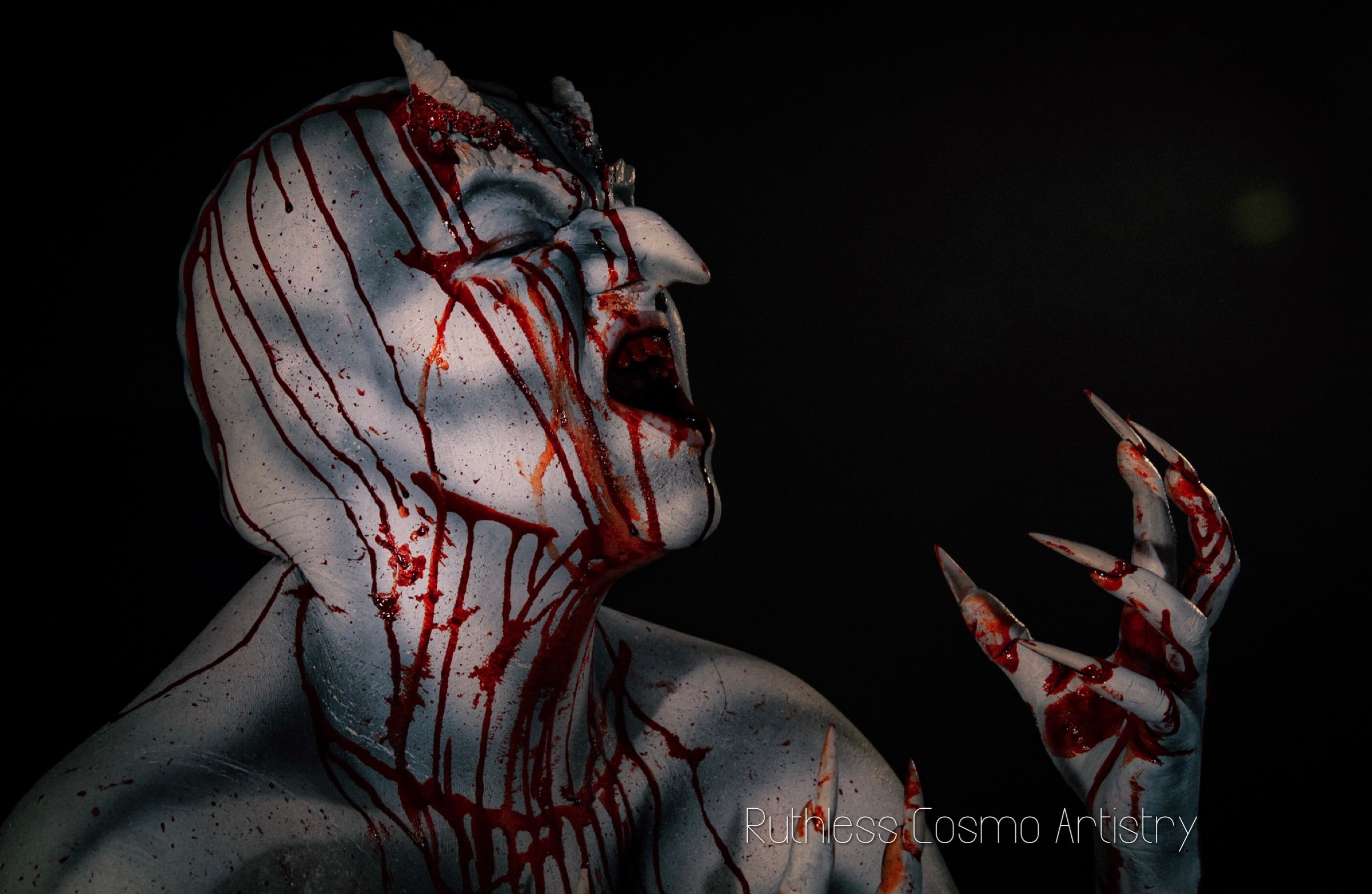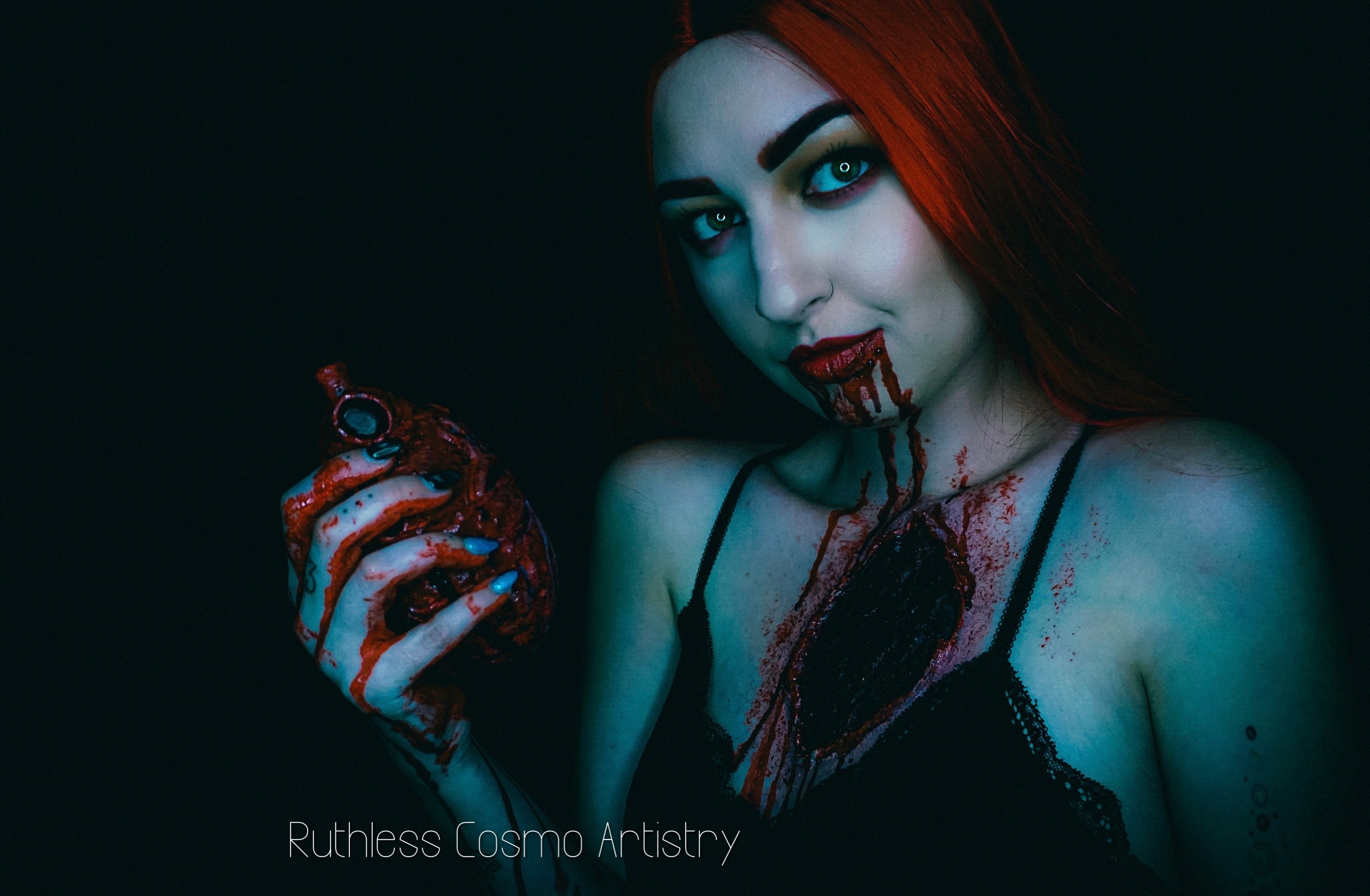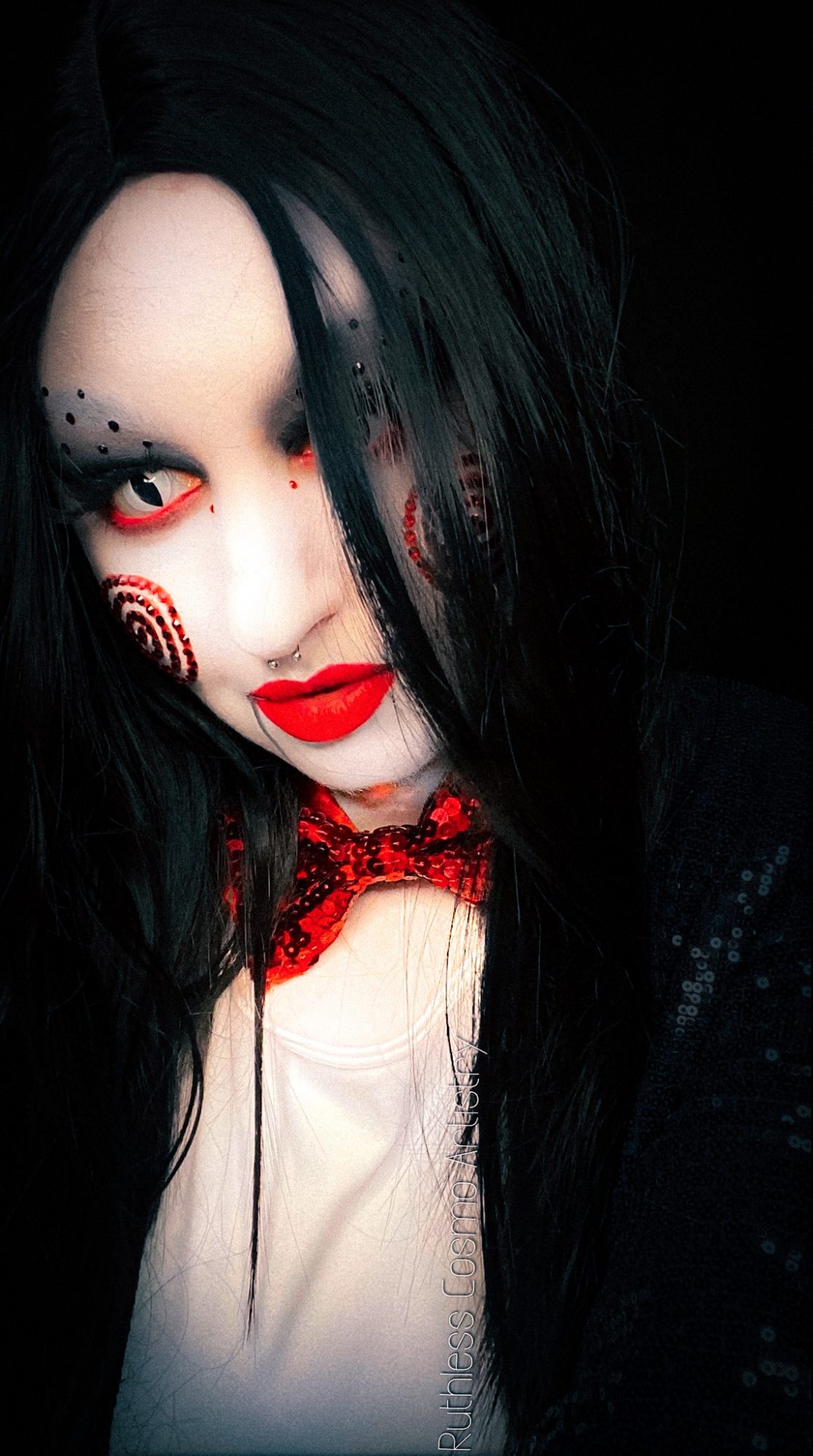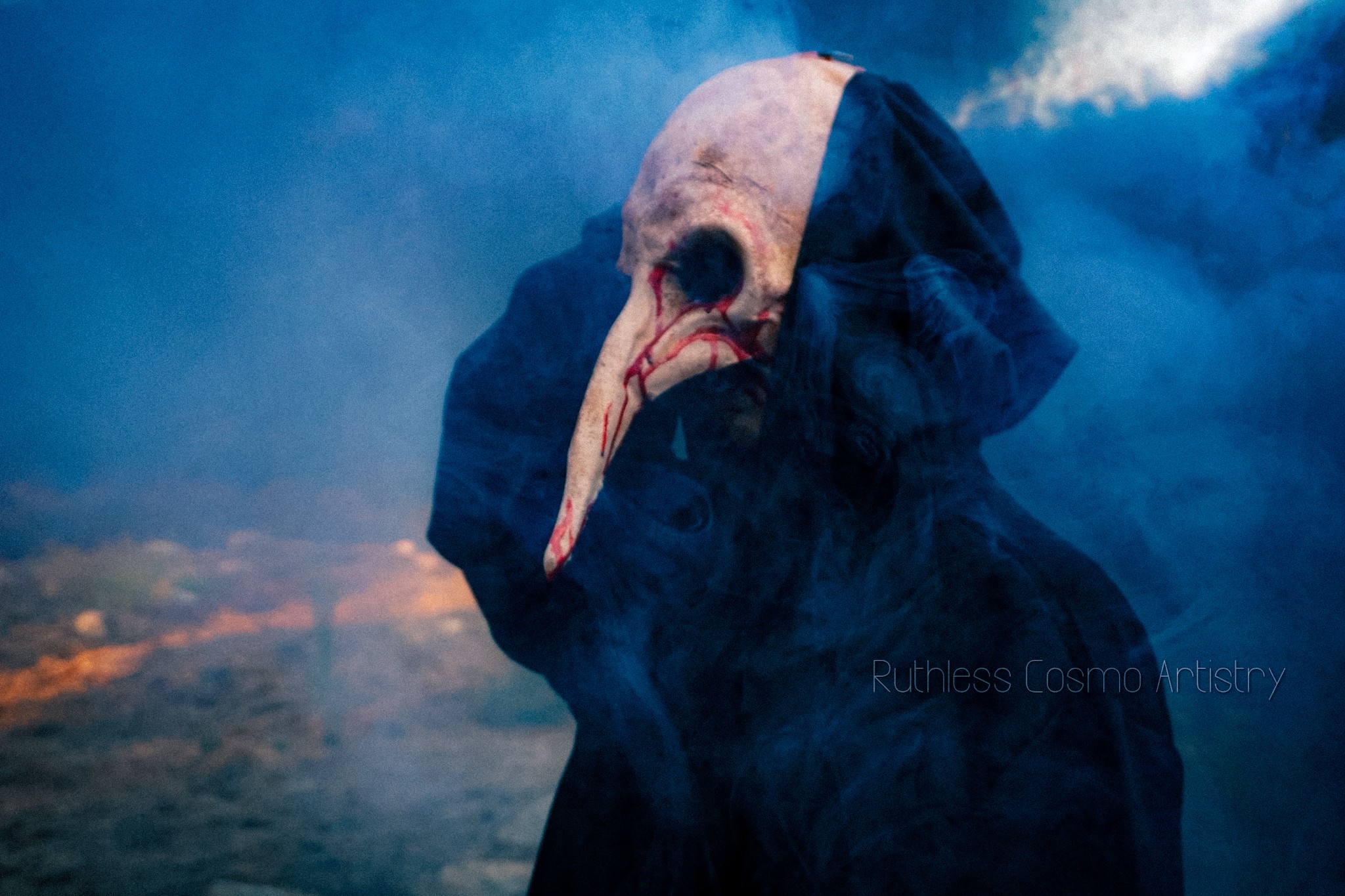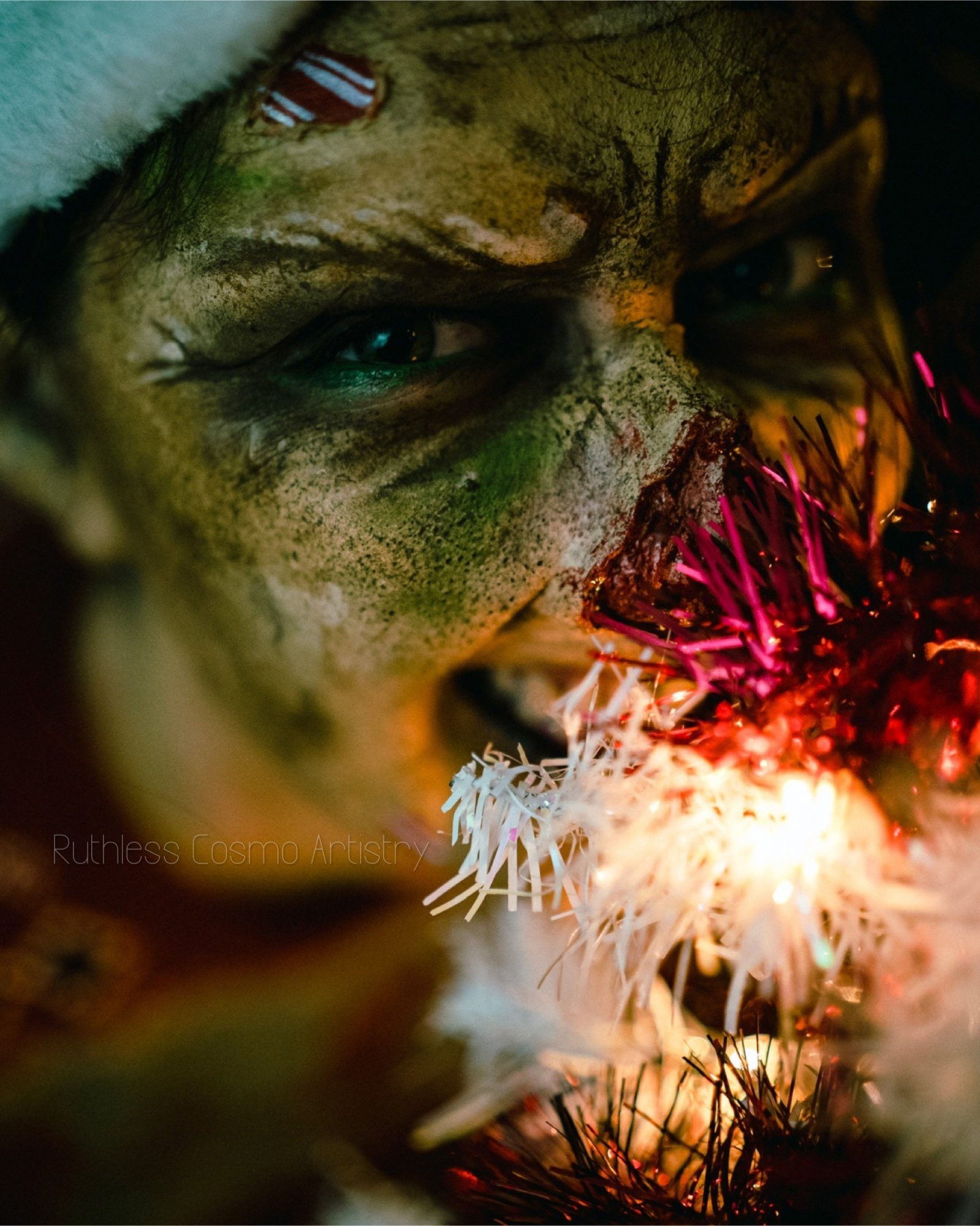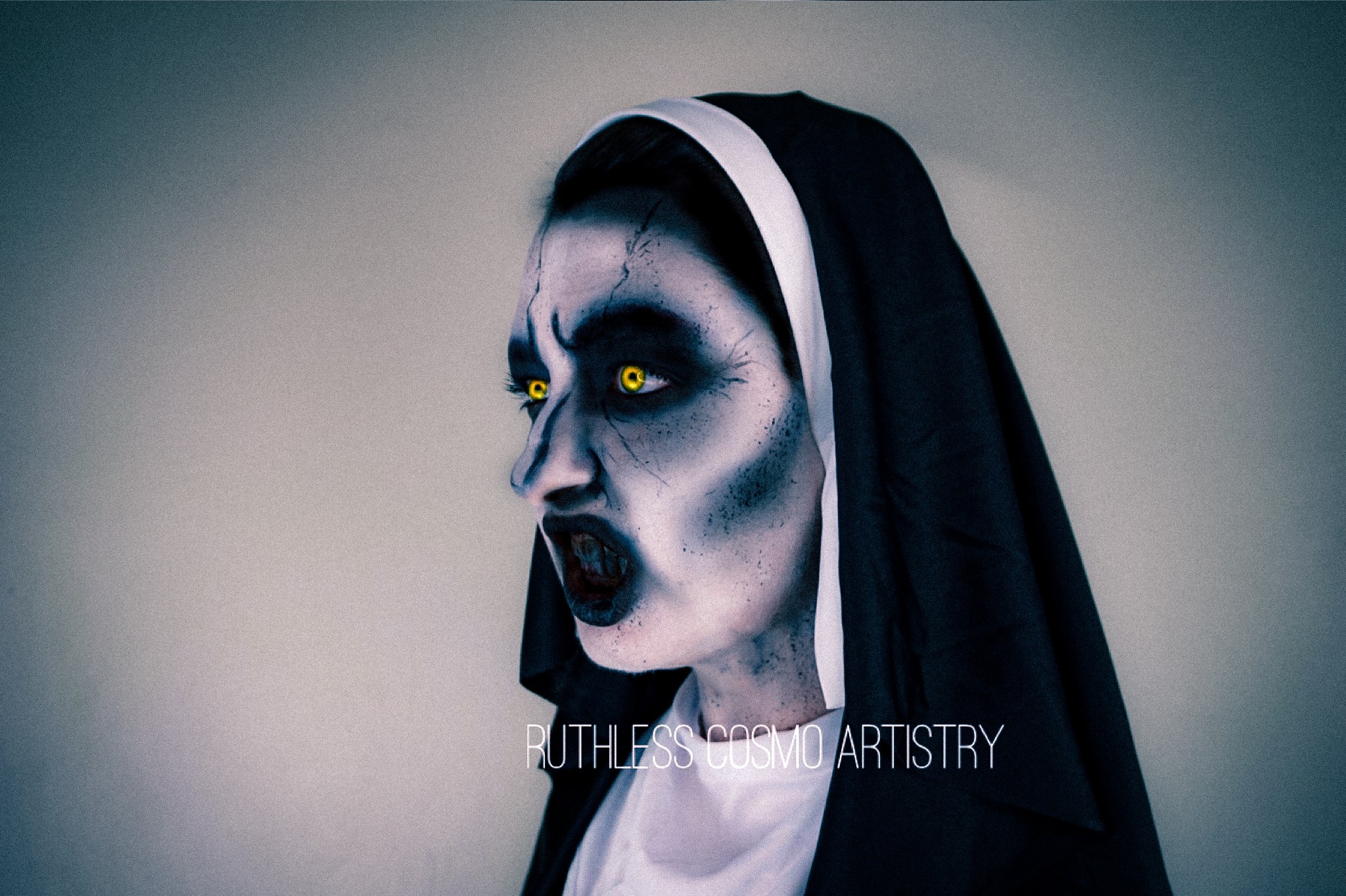 Image Credits
Lightroom Presets created by Andrew Menjivar.
Suggest a Story:
 VoyageLA is built on recommendations from the community; it's how we uncover hidden gems, so if you or someone you know deserves recognition please let us know 
here.