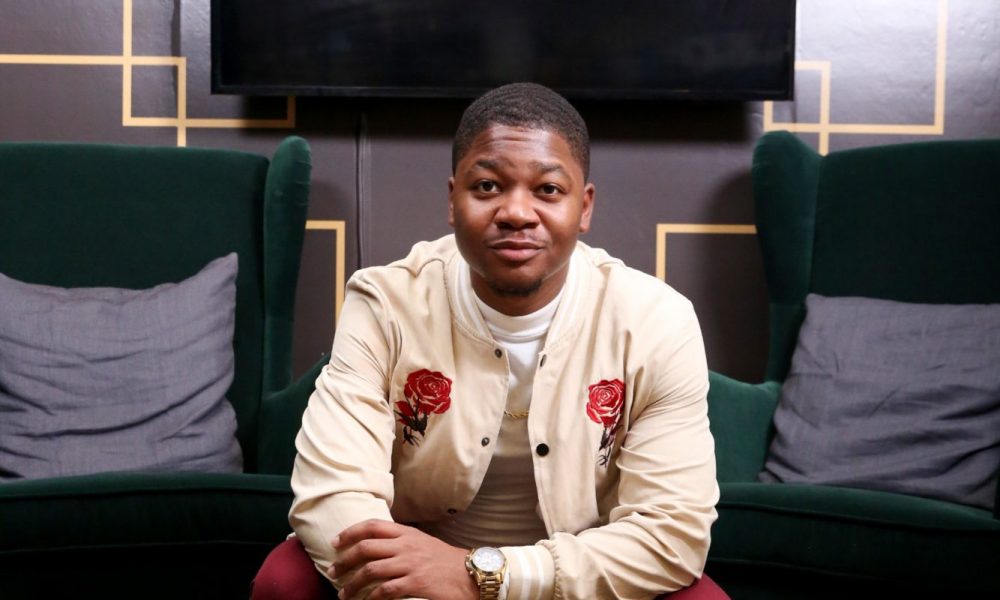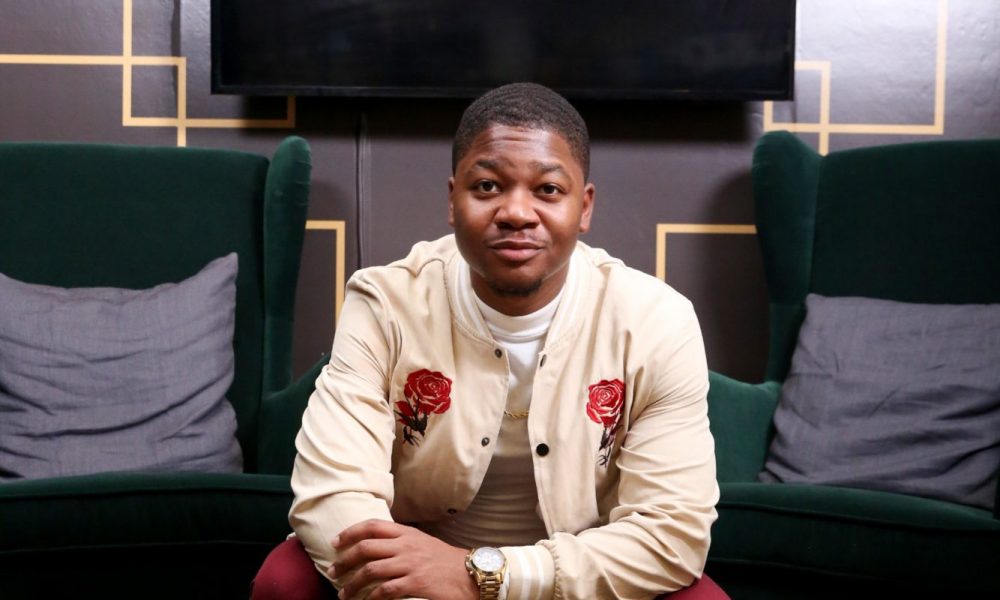 Today we'd like to introduce you to Lamar Robinson.
Alright, so thank you so much for sharing your story and insight with our readers. To kick things off, can you tell us a bit about how you got started?
I was born and raised in the small town of Pensacola, FL by my mother. Being the oldest of eight (six boys & two girls) caused me to grow up quite differently but also rather quickly. I was never much of a trouble maker, I always was on Honor Roll, very sheltered, and stayed to myself. Often times I tell people I was mute because I didn't talk much lol. I was extremely shy and picked on, so it caused me to just be in my own little bubble but It wasn't until high school where I really started to sprout. I became very involved with my high school's student council as Class Treasurer & Eventually Senior Class President, became more talkative, and started exploring a range of aspirations for myself. I became interested in being a chef, a teacher, a heart surgeon and even considered the Marine Corp but that quickly changed as I decided to pursue college instead. High School was an interesting time for me. It was a moment in my life where like most, discovering my identity and loving myself were a challenge. Due to those difficulties and doubts, it led me to try to take my own life not once but three times. These were trying moments for me but moments I was thankfully able to overcome through the help of friends, writing poetry and hours of listening to Frank Ocean through my headphones. My attempts to take my own life contributed strongly to the man I am today and something I remind myself of through a tattoo on my right wrist that reads "K;NG".
It wasn't until I got to college where I discovered my TRUE Passion. Keep in mind I wasn't much of a talker growing up and was extremely shy. After realizing my strong dislike for math and science, I discovered a talent in Mass Media & Communication at The University of West Florida. I became a freebird in college and finally felt like I could start to be myself and grow within my environment. My Personality shined brighter than ever as I continued to be extremely involved with the student government, student activity boards, and becoming a brother of Phi Beta Sigma Fraternity, Inc. Through my involvement, I became the go-to-host for all campus events from open mic nights to talent shows to the stage that confirmed it all, Homecoming. October 9, 2013, a day I'll never forget, I had the honor to host our Homecoming concert in front of thousands of students as an opener for Grammy Award-winning Artist T-Pain. The excitement, the adrenaline, the experience let me know that THIS was my calling & from that day, I knew I wanted to become a TV Personality.
With being a fan of 106 & Park, watching Terrence J & Rocsi, and even enjoying SpokenReasons on Youtube, I knew it was what I wanted to do and what I wanted to do for the rest of my life. I continued to host various events on campus, including concerts for Rich Homie Quan & Waka Flocka & I created my own talk show platforms, ThatLifeMyLife & The Juice to further push my exposure to make my dreams come true. I formally went by the stage name "ThatGuyBRoB" and if you were to search the name on Youtube, you'll come across some of that content I created. I graduated from college in 2016 with my Bachelor's in Communication Arts w/ a Minor in Psychology and was finally ready to find my big break in the entertainment world. One of the first auditions I had was to become a Personality for the CW Network down in the Gulf Coast. After weeks of voting and competing against 100 other individuals, I was voted as 1st runner-up and remember breaking into tears at receiving my first major disappointment. It was something I really wanted and worked hard to achieve but after I cried my eyes out, I promised myself I would never cry over a lost opportunity because BIGGER is out there.
I had no clue what was next for me but becoming America's next big-time Host was the end goal and I was committed to making it happen. Post-College, I found myself in yet another depression due to me not living my dreams as I thought I would be. The sad reality at that time was I was working jobs at a trampoline park, a hospital, and a law firm, which were all outside of my desired career path in my hometown and all I could think was…This Can't be life. In 2017, I had the opportunity to work as a Camp Counselor through a Summer program at UCLA which allowed me to visit Los Angeles, CA for the first time in my life. (While we are here I should say, I am a HUGE Advocate for Mentorship and love to lend a hand and knowledge to the generations under me.) Being in LA during this time not only allowed me to be a mentor, but it also allowed me to explore the life I saw for myself and even get the chance to audition for BET during BET Award season. Due to extremely long lines, I didn't get my chance to get through the doors to audition but I was able to meet some amazing people while waiting and promised myself one thing. I would be back one way or another.
Fast forward, I relocated to Tampa, FL where for two years I worked as a Case Manager serving at-risk and troubled youth at an all-boys school. Moving to Tampa gave me a recharge and a different outlook to pursue my dreams. I became a student at the Connecticut School of Broadcasting which lead me to receive a professional certification in Radio & Television Broadcasting and landed me a job in the Promotions Department at IHeart Radio. After leaving the company at the beginning of the pandemic and being home while the world was shut down, I became connected with the opportunity that would ultimately lead me to move out to Los Angeles. Chasing a dream in the entertainment industry can be tough. It takes a million nos before you get that one yes that you need to make it all happen and after many "opportunities" that didn't work out as I thought they would, I became very hesitant to waste any more money or time on things that weren't guarantees. But With a stimulus check coming my way from the government, I decided to take the chance by joining DJ & Radio/TV Personality, DJ Damage's, master class "The Legendary Media Group". When I tell you this opportunity changed my life, It was FINALLY what I had been waiting for, not only did I receive direct advice and knowledge on how to make it in TV but also a mentor who til this day has guided me and led me to stop making excuses and as he puts it "Stop trying to Stop". During this course, I was able to produce what is now my baby, Live With Lamar, which is a talk show where I interview amazing creatives, entrepreneurs, and entertainers learning more about them and their roads to success. At the end of 2020, I decided to take my leap of faith and go after what I had been pursuing since 2013. I left my job, sold all my furniture, and drove across the country to Los Angeles to see what was out there for me.
A Year and a half later, Through my mentor, DJ Damage, I was able to connect with my bros Malachi Fuller and DJ Brian Henry who both blessed me with jobs of working as their Social Media Managers for their respective companies, Hyyer Creative & The B-Hen Block Party. It's amazing how my connections over the years all began to make sense and ultimately make my LA journey something sweeter than most have endured. My talk show has successfully completed two seasons which were streamed on Instagram Live and Now I am blessed to have my own talk show set, with a currently ongoing Season 3 that is now streaming exclusively on Youtube.
The Road here wasn't easy, It took a lot of FAITH and Determination. I may not have known when I would get to LA but I knew I would get here. Five years later I'm here and constantly making the strides to build a name for myself in the world of Entertainment. To have the honor to be featured in The Voyage LA after only being here for less than two years is TRULY an honor. As I continue to elevate, the only thing I hope is for my journey to inspire those around me to not only discover their passion but to take control of it by never giving up until it becomes a REALITY.
Alright, so let's dig a little deeper into the story – has it been an easy path overall and if not, what were the challenges you've had to overcome?
One obstacle I didn't mention in my story was growing up without my father was a tough pill I had to swallow. I often times wish he was there and a part of my journey the way I witnessed other amazing men show up for their kids but to not see him for the past 22 years and not truly understand why was something I never let hold me down from achieving success but had to accept for what it was and focus on myself and the man I desired to become.
Thanks – so what else should our readers know about your work and what you're currently focused on?
I am a Multimedia Personality/Host of my own talk show "Live with Lamar" where I interview dope creatives, entertainers, and entrepreneurs, to learn more about their roads to success in an up-close yet entertaining fashion. Day to Day I work as a Social Media Manager following the latest trends and news, helping brands and platforms grow their social presence and following.
Where do you see things going in the next 5-10 years?
Growing up with the likes of 106 & Parks and TRL and seeing the evolution of what is now known as the Digital age, we are forever evolving. There is no longer a template of what a TV/Radio/Podcast Personality looks like but rather what makes you stand out and can you create a buzz around you that is not only engaging but also a trendsetter. I do have sentiments where I feel the industry is becoming rather saturated and less about the talent you bring to the table and more about can you keep up and evolve with the times. We can sit around and complain about it but technology and media are going to continue to do their thing with or without us. In the next 5-10 years I see many more stars being born and talents being able to get their shine from simply pressing records on their devices. My only mission and hope is that as I continue to stay true to who I am, that I'm able to get the inside scoop and chance to follow the journeys of these amazing talents and creatives who are born day to day.
Contact Info: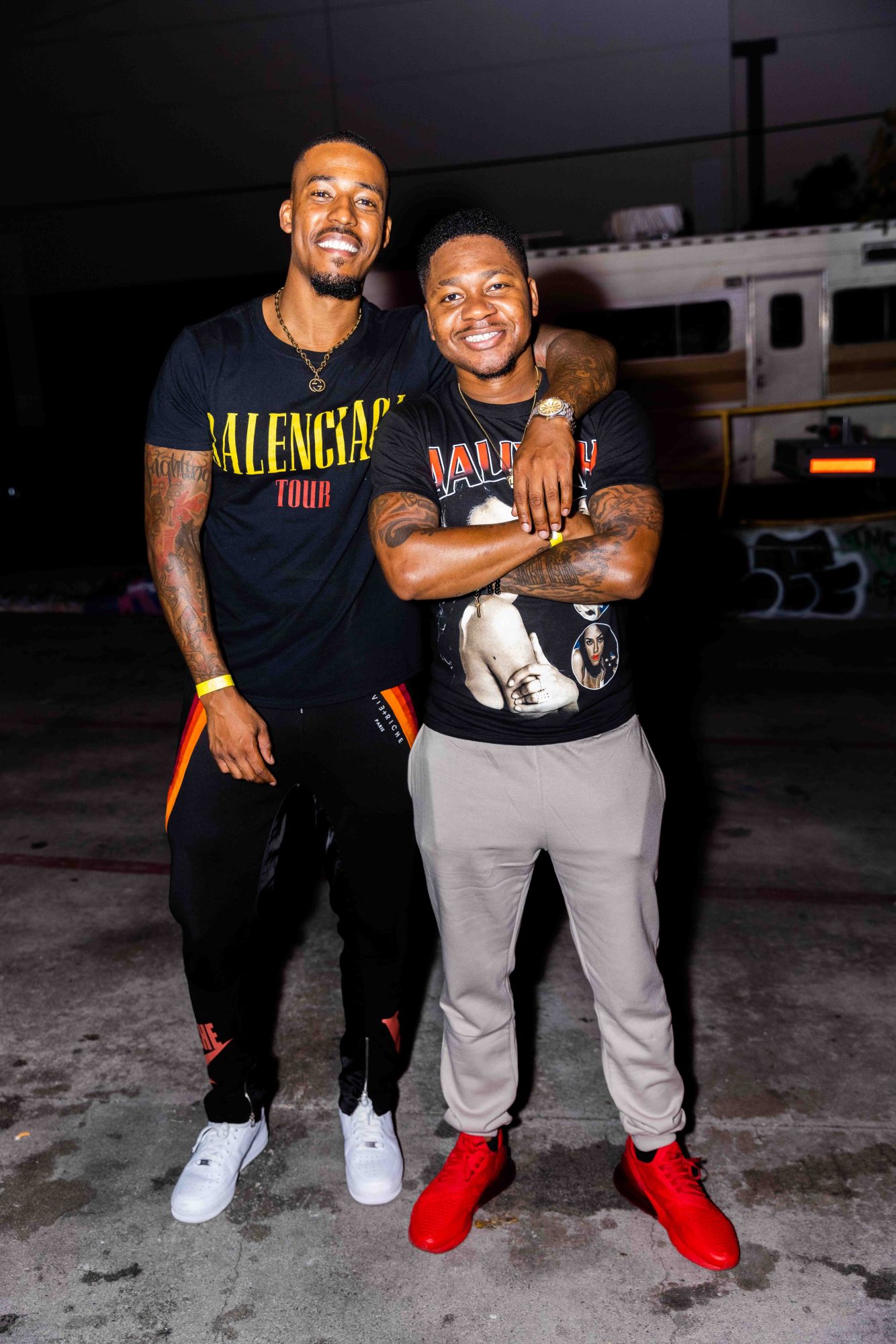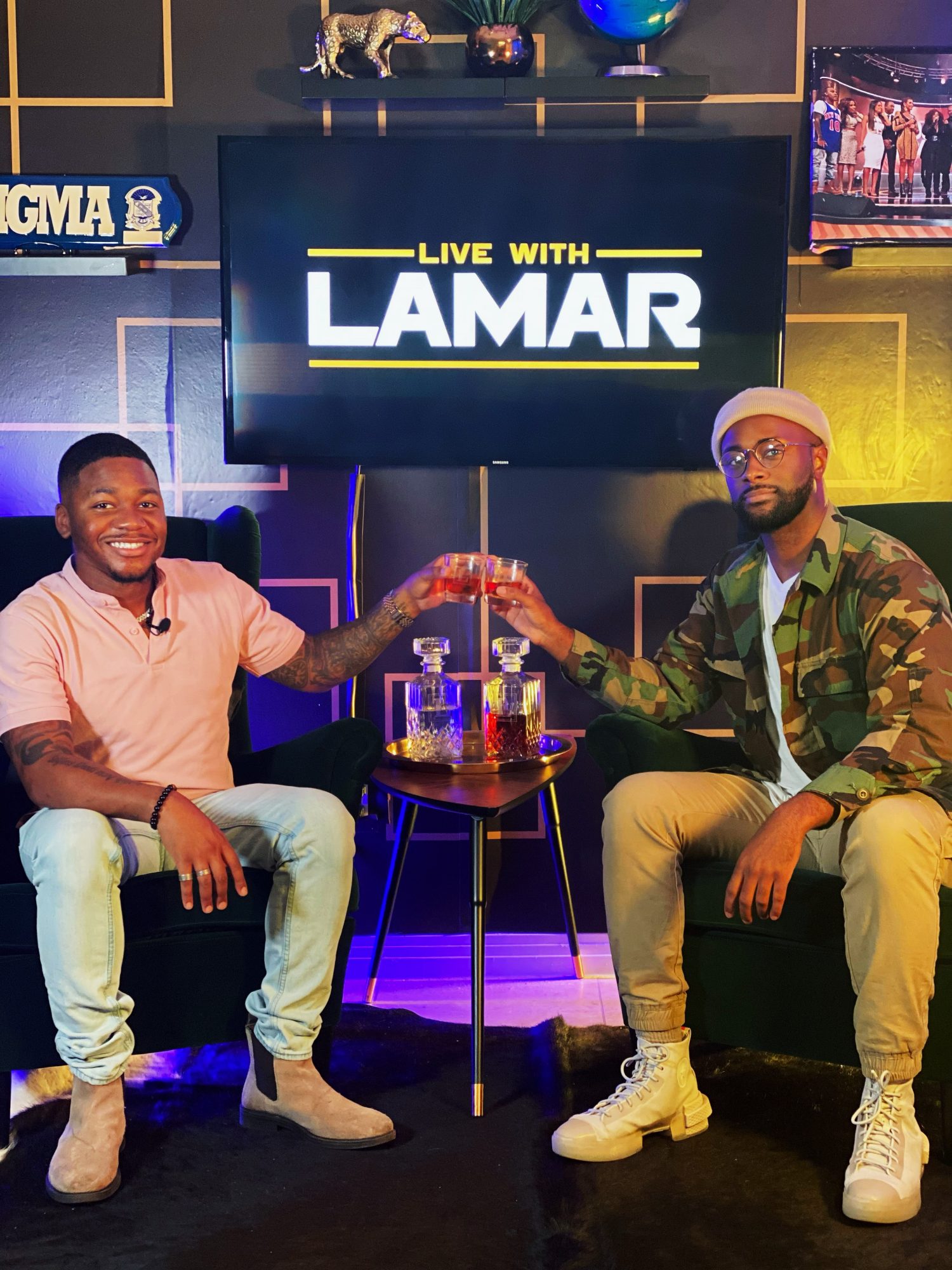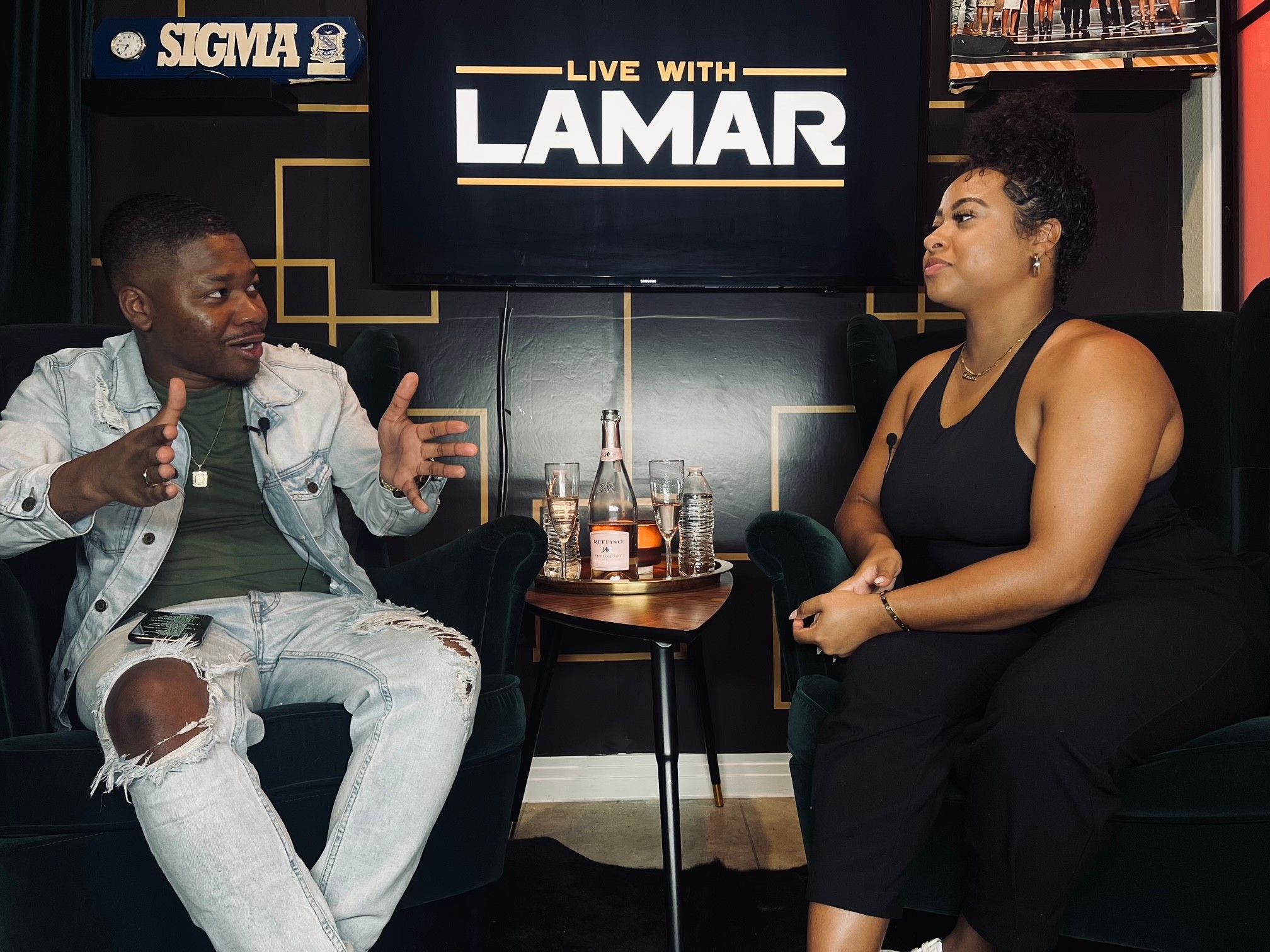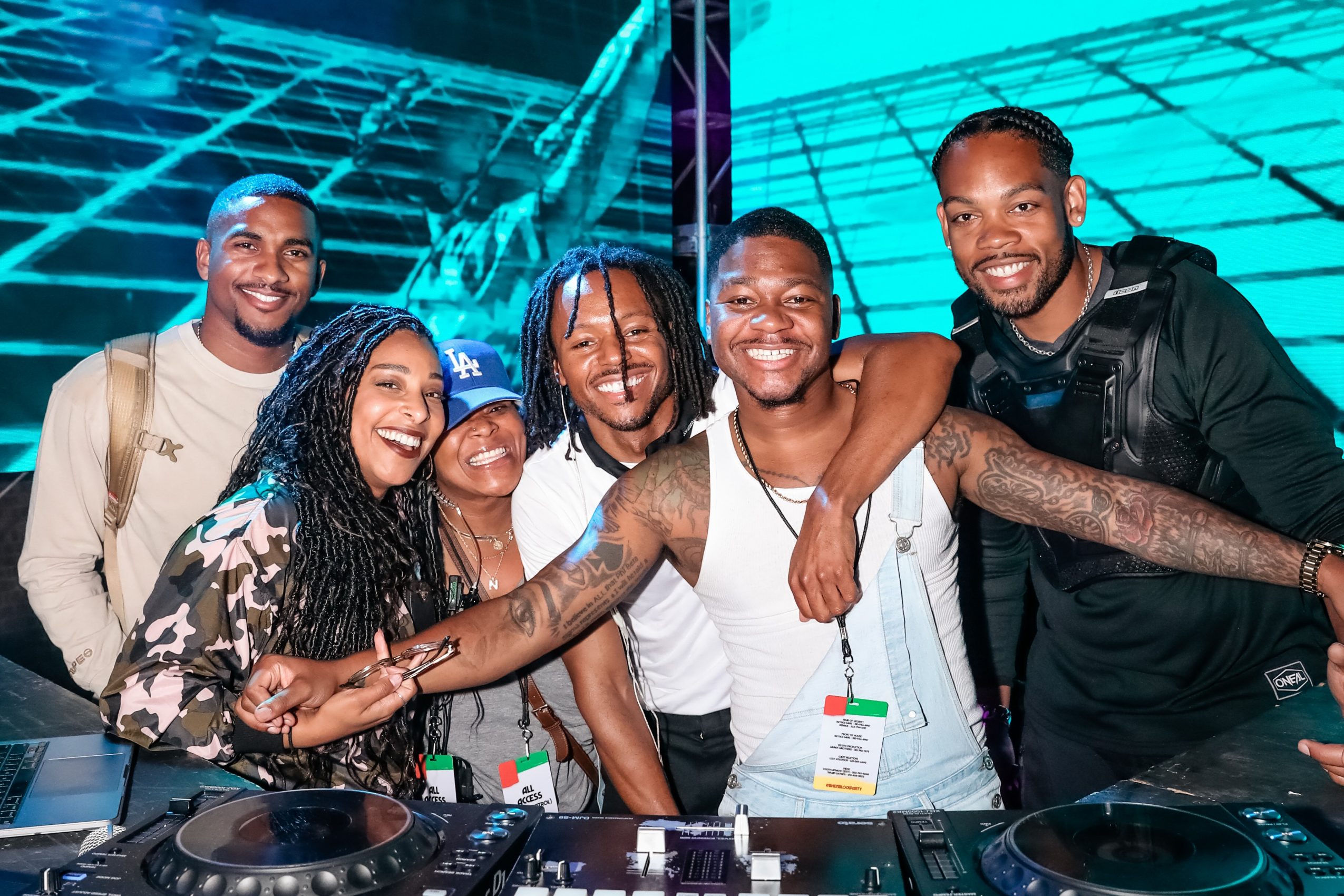 Image Credits
@felishacarrasco55 @giannasnapped
Suggest a Story:
 VoyageLA is built on recommendations from the community; it's how we uncover hidden gems, so if you or someone you know deserves recognition please let us know 
here.