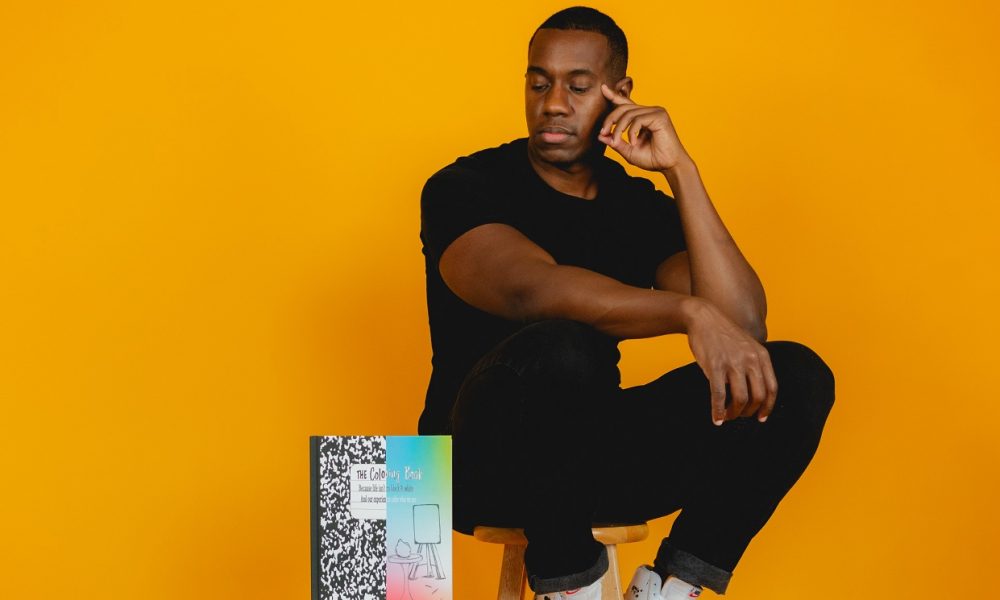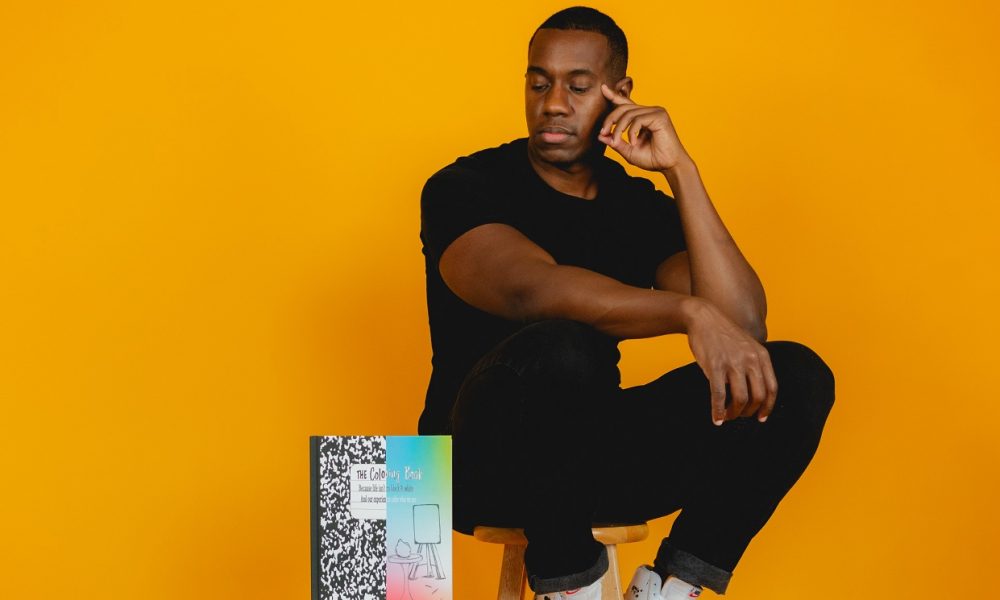 Today we'd like to introduce you to Isaiah Frizzelle.
Hi Isaiah, we'd love for you to start by introducing yourself.
Once upon a time, there was this little dude, and then BAM! Plot twists everywhere!
I feel like life has been an abundance of what feels like side-quests, subchapters, possible redirects but nothing short of me growing. I saw this quote, "The you from five years ago would be proud of who you've become" and only recently did it hit.
As an actor, as a podcaster, as a writer, as a trainer, as a human, I've experienced life in so many aspects in the last five years alone.
Five years ago, I never even considered starting a podcast, writing a book, or just being the person that I am currently because for me, my focus has always been centered on "Am I good enough for this?" vs. understanding that I may actually be far better of a human than I think…
And that's the beauty of your life's challenges; when you are met with moments that don't leave you feeling the greatest – a failed relationship, health concerns, business endeavors-you are now in a position to learn and better yourself or repeat the cycle.
I value consistency, but I don't like repetition unless it's in the gym!
My beginning versus my current position is truly founded on persevering but also paying attention to the clues that life likes to leave for me.
Alright, so let's dig a little deeper into the story – has it been an easy path overall and if not, what were the challenges you've had to overcome?
Nothing about this journey has been smooth… but I've learned that I don't have to always struggle to feel like I deserve good and that has helped me redirect. It still takes work but awareness helps!
There's this concept that you have to endure, almost break completely to just gain an ounce of the "good" in life.
In my head, I picture someone climbing a mountain; They're dehydrated, weathered, and can barely hold on when they finally reach the green pastures. But at that point, they're too beaten down to enjoy it fully because they're waiting for the other shoe to drop. I don't think life should be lived with that belief system because you start to believe that you don't deserve to be at peace and receive the "good" in life without being in pieces first. You don't take necessary moments to value the work that you do and you live life expecting a catch to be attached to your good, while the adversity feels commonplace and that's not okay.
Self-doubt, rejection, uncertainty in your interpersonal relationships can all influence this extra layer that sits right underneath our skin. We wear it, and it's tough shedding but, the more you show up, the more immunity you build against it and little by little, it deteriorates and you get to show the world your beauty.
That's why I believe it's so important to have quality people holding space in your life; This journey is hard enough.
We have to get used to being treated well… and even if we didn't experience it, we have the chance and choice to begin cultivating it for ourselves.
It's not easy but you are worth the effort.
Can you tell our readers more about what you do and what you think sets you apart from others?
"Layers… like an onion… or a parfait!"
Looking at my life, I've realized I like to multi-task in all aspects and there's this dance of duality I like to do just by design.
My sister calls me "Jack Jack" because there are a few hyphens.
"Published author" is my newest hyphen.
I wrote, illustrated, and published my first book,
"THE COLORING BOOK"
"The Coloring book" is a self love/help/awareness/, mental health book focusing on doing the "Adult" work for the kid in us;
"Life is not black & white and our experiences color who we are."
I touch on very human experiences from boundaries, intentional self dialogue, betrayal, apologies, relationships (family, friend, significant other) all the while finding practical ways of putting all your pieces back together while literally giving yourself something to color. Writing this book allowed me to work through some experiences mentally, emotionally, and verbally, and it also gave me an opportunity to get back to drawing again.
I am also the creator and host of a one of a kind podcast called, "The Bird Brain Podcast".
I make the importance of mental health, self-love, and personal reflection more digestible and real by speaking from my own experiences and simply having a conversation with my audience… I also write and narrate short horror stories in the sub-chapter called the "Night Owl'; "Health and Horror" is how one of my buddies coined it.
I love that the podcast is niched, but more than anything people listen and they feel seen, they value themselves a little more, they recognize the nuances in everyday life and that means the world to me because the goal is to just be human.
I'm also a certified fitness trainer.
And I'm currently starring in the Hulu film, "Witch, Please" for their Huluween film fest!
I've accepted that I am a unique (and very occupied) human…
And "THATS YOUR SUPERPOWER!"
The crisis has affected us all in different ways. How has it affected you and any important lessons or epiphanies you can share with us?
YES! Mental health is vital and should not be overlooked.
For myself personally, it was a time to work through and reflect on a ton and conversations I've had with others brought reaffirmation to the need of just "talking" and being okay with not always being okay.
From job security to trauma, to relationships, to physical health, all of these things are impacted by our mental health and vice-versa.
More than anything, just check on your people. Check on your strong friends, check on the person that always seems to be happy… It's not difficult to give a damn about others and I can't stress it enough.
The effort of valuing someone now versus later goes a long way and it's a world of difference having good people in your life while being good to the people in your life; Energy is currency and community is everything.
We don't NEED a ton of people in our lives we just need a few that mean a ton.
And clap for the people in your life. Be happy for them. Celebrate their wins… celebrate them just because.
It'll make you feel good and there will come a time when you will need some wind under your wings or a little more light to your shine.
It's all currency.
Contact Info:

Image Credits:
Ariel Mancanares Nick Chakwin
Suggest a Story:
 VoyageLA is built on recommendations from the community; it's how we uncover hidden gems, so if you or someone you know deserves recognition please let us know 
here.