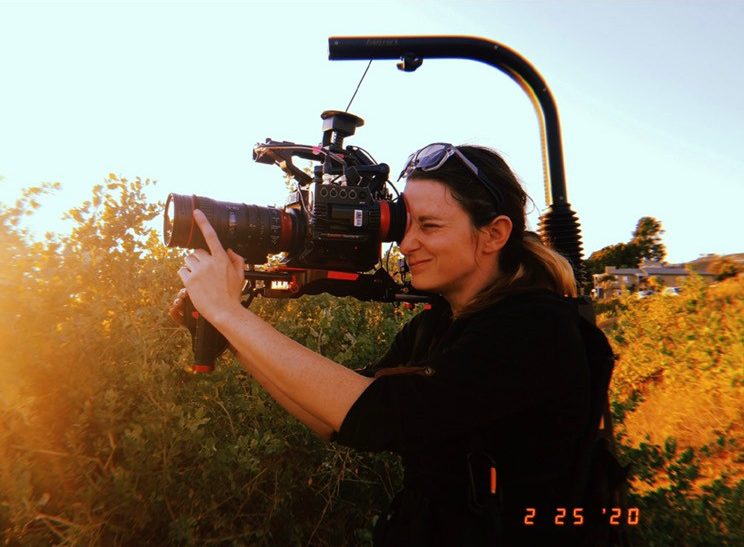 Today we'd like to introduce you to Gabriel Carnick. 
Hi Gabriel, please kick things off for us with an introduction to yourself and your story.
I went to high school at the South Carolina's Governor's School for the Arts and Humanities and majored in Creative Writing. I always knew I wanted to be in film and work as a director, and I thought the most powerful component of directing is story, so that was my focus. This school was an incredible experience. I started working in film as a child, but officially worked on my first sets when I was 18 in undergrad at Ohio University, in Athens, Ohio. There I directed and was the cinematographer on multiple short films, both narrative and documentary. I also traveled to Ireland and directed a short documentary about an arts colony on a small island called Tory. 
After graduating from Ohio University, I moved back to South Carolina, where I lived most of my life before college, and began working for an art gallery and worked as a director and content producer for local artists. While working here I was researching graduate programs, and after looking into many programs, I found Chapman University. This was the only program that offered everything I wanted, intensely hands-on and also had a faculty completely full of professionals who had made films I grew up on and loved. I desperately wanted to attend this program, and on a gutsy chance, despite the price of the program and the competitive admissions, I applied. 
Months later I received my acceptance letter, packed my dog, my stuff, and my best friend into my 1998 Sedan, and drove over 3000 miles to Orange County, California. 
At Chapman University I majored in Film Directing and was able to make many award-winning short films, both narrative and documentary, including the proof of concept for a feature script I completed, titled Safe Harbor. 
I graduated the program in 2016 and have since worked as a freelance director on short films and documentary projects, and am currently looking for work on narrative features and music videos. I also work as a Cinematographer and have shot several shorts, tv pilots, web series, and two feature films, titled The Forbidden Wish (Available on Amazon), and Cafe Americano (Currently in its festival run), and am in preproduction for three more, two as a cinematographer, and one as a director. I am also a published poet and have written two complete poetry manuscripts I am currently sending out to publishing houses. 
I have been incredibly lucky in my ability to travel for work. I have traveled from Los Angeles, Erie, Columbus, New York City, Atlanta, Charleston, to Accra, Ghana, and Toraigh Island, Ireland. I love being able to work both as a cinematographer and director and hope to join both the DGA and the local 600 for cinematographer in the next year or two. 
I am currently working in Los Angeles, but travel globally for work. I love to see the world and work on stories with social justice messages in any genre, including drama, comedy, thriller, and horror. You can see more of my work on my website GabrielCarnick.com 
Would you say it's been a smooth road, and if not, what are some of the biggest challenges you've faced along the way?
Well, the biggest struggle I have faced has been monetary. As a Director and Cinematographer, programs are expensive, school is expensive, and living in Los Angeles is expensive. This slowed me down a bit, as the need to hustle in different crew positions to make ends meet while working on my own projects and funding my own work was a distraction, however, this struggle has proved incredibly useful. In cinematography, being forced to work in G/E and camera for ten years built up my cinematography backbone to an incredible strength. As a director, working as a Production Assistant, a First Assistant Director, and other crew positions has informed my decisions and made me far more informed and prepared. 
As you know, we're big fans of you and your work. For our readers who might not be as familiar what can you tell them about what you do?
As a Director and Cinematographer, my biggest concern and love is social justice films. My mother, a true lover of films, put herself through law school in her forties while caring for me and my 5 siblings as a single parent. I grew up reading trial transcripts and listening to her prep for the LSAT, and then later, cases. I developed an immense love for justice and the law. For a time, I considered becoming a lawyer. But my mother, who saw my love for filmmaking from an early age, encouraged me to try and make art that could cause real change in the world. She believed the pursuit of justice and social change could be done very effectively through art, and she has always fed my development in this direction. Now, as an artist, I don't just want to make beautiful films, I want to tell important stories, stories that change the world for the better, art that helps shine a light on issues we as a society are keen to ignore, but impact the lives of human beings every day. This can happen through any genre of film, drama, comedy, magical realism, dance, musical, documentary, narrative… and I have had so many opportunities to push the limits of storytelling and experimental cinematography to underscore such stories. I have been incredibly lucky in the filmmakers who I have been able to collaborate with, as their goals align with mine. 
Before we let you go, we've got to ask if you have any advice for those who are just starting out?
Listen. Learn. Every day, for your whole career. It is impossible to know everything about everything, and every day you are on set, whether you are directing or you are a production assistant, you should leave set knowing something you didn't the day before. We are all in this artistic journey together, and we should support one another and learn from each other. Just 'cause someone does things differently, does not make them wrong, and we should all be open to learning new styles and techniques. Also, believe in yourself. Look for programs to further your goals. You should be doing one thing a week, no matter what set you are on, you should be doing one thing a week on your own time to further your goal. If you are a production assistant on a union show, take one of your days off, spend a few hours, and apply for programs that help you reach your goal. Find people in the department you want to be in, ask them to shadow, or mentor you, or just give you advice. Google the people on your crew, find out who has done what films. If they have worked on a show you love, or a movie you love, recognize their talents and skills and tell them how much you appreciate their work. Ask specific questions, and LISTEN to the answers. Learn from everyone around you, every day, for your whole career. On a film set there is a hierarchy, but in this industry, your position today, and the persons next to you, can drastically shift very quickly, recognize one another as equals and help each other. Never pretend you know something you don't know, always tell people if you are uninformed and ask for guidance. This industry is full of people who want to help you grow and learn, and would love to explain things to you. Do not let yourself become complacent or arrogant, as those will cut down your trajectory quickly. There is a spark we start with as young filmmakers, a love, a passion, find a way to hold on to that. And if you are working in a department or on a set that doesn't make you happy, that doesn't feed that spark, then get yourself in another department or on another set. That passion is all that matters. We make art, if you aren't loving it, you need to change things in your circumstances to allow you to get back to a space that feeds that passion. 
I have been blessed with working on sets as a grip, an electrician, a camera assistant, an assistant director, and a production assistant that, despite those not. being my goal positions, educated me, and fed my passion for filmmaking. Keep your environment fruitful. 
Contact Info:
Email: filmmakergabriel@gmail.com
Website: GabrielCarnick.com
Instagram: @gabrieldirectorcinematographer and @gabrielcarnick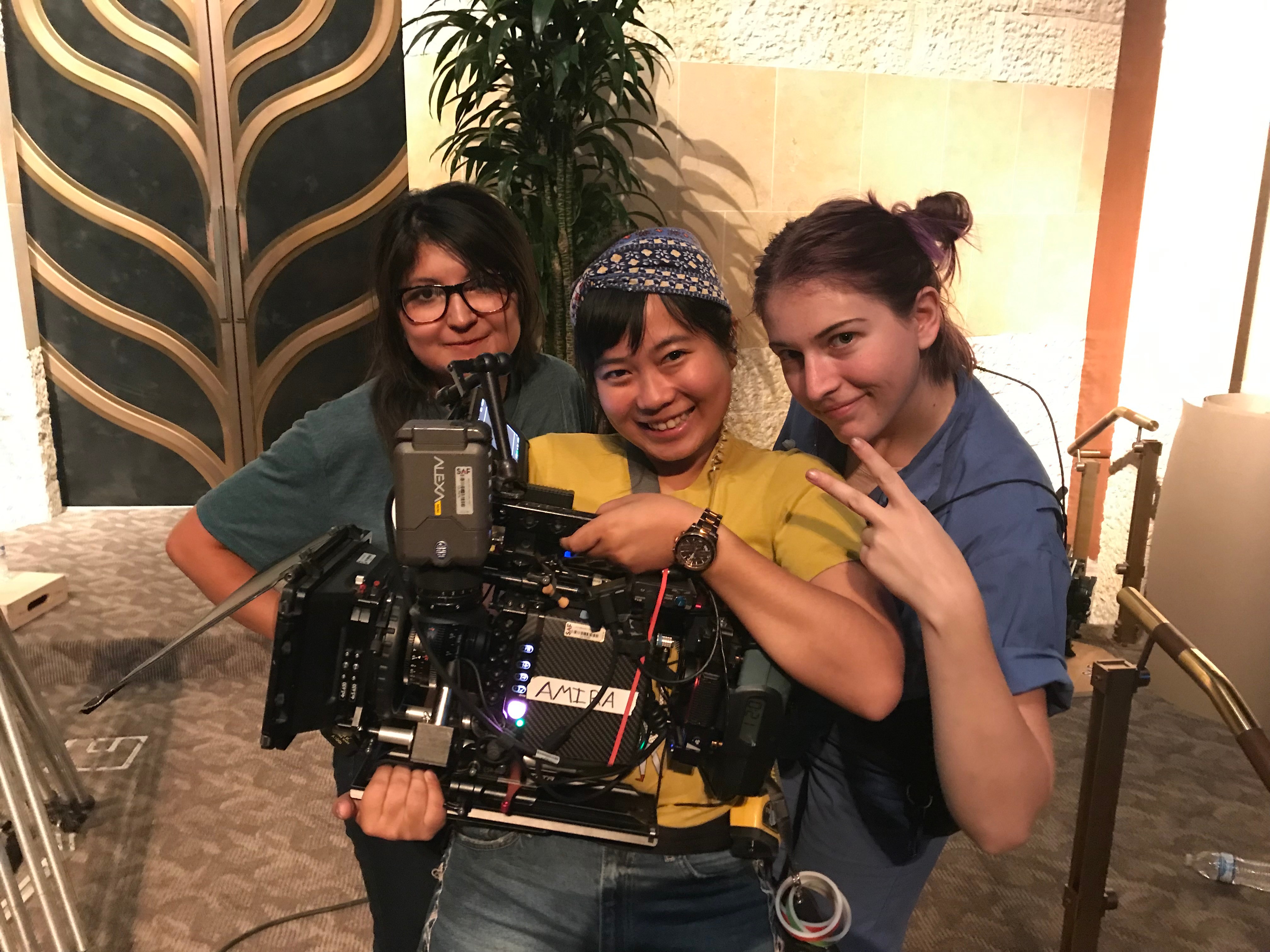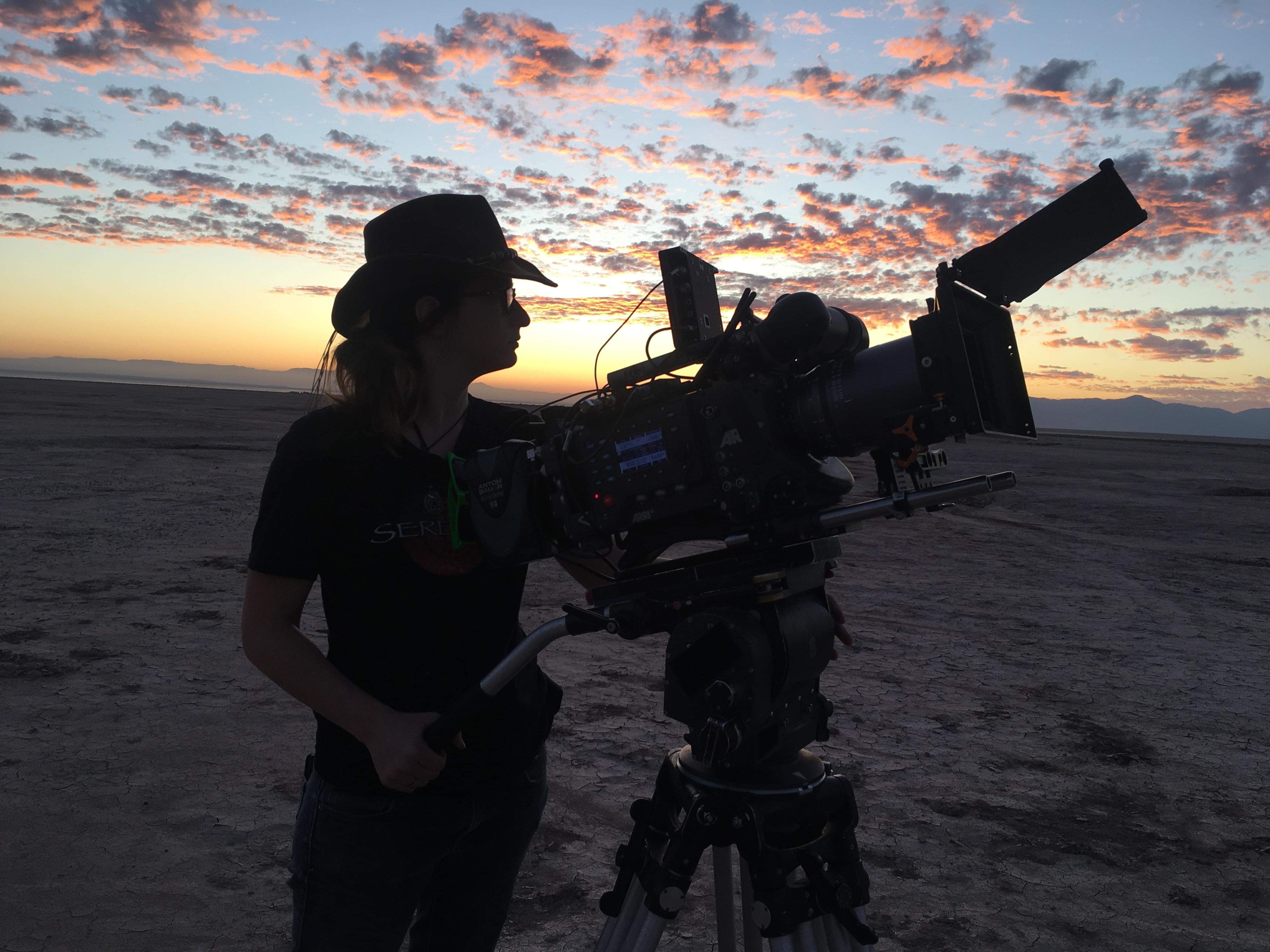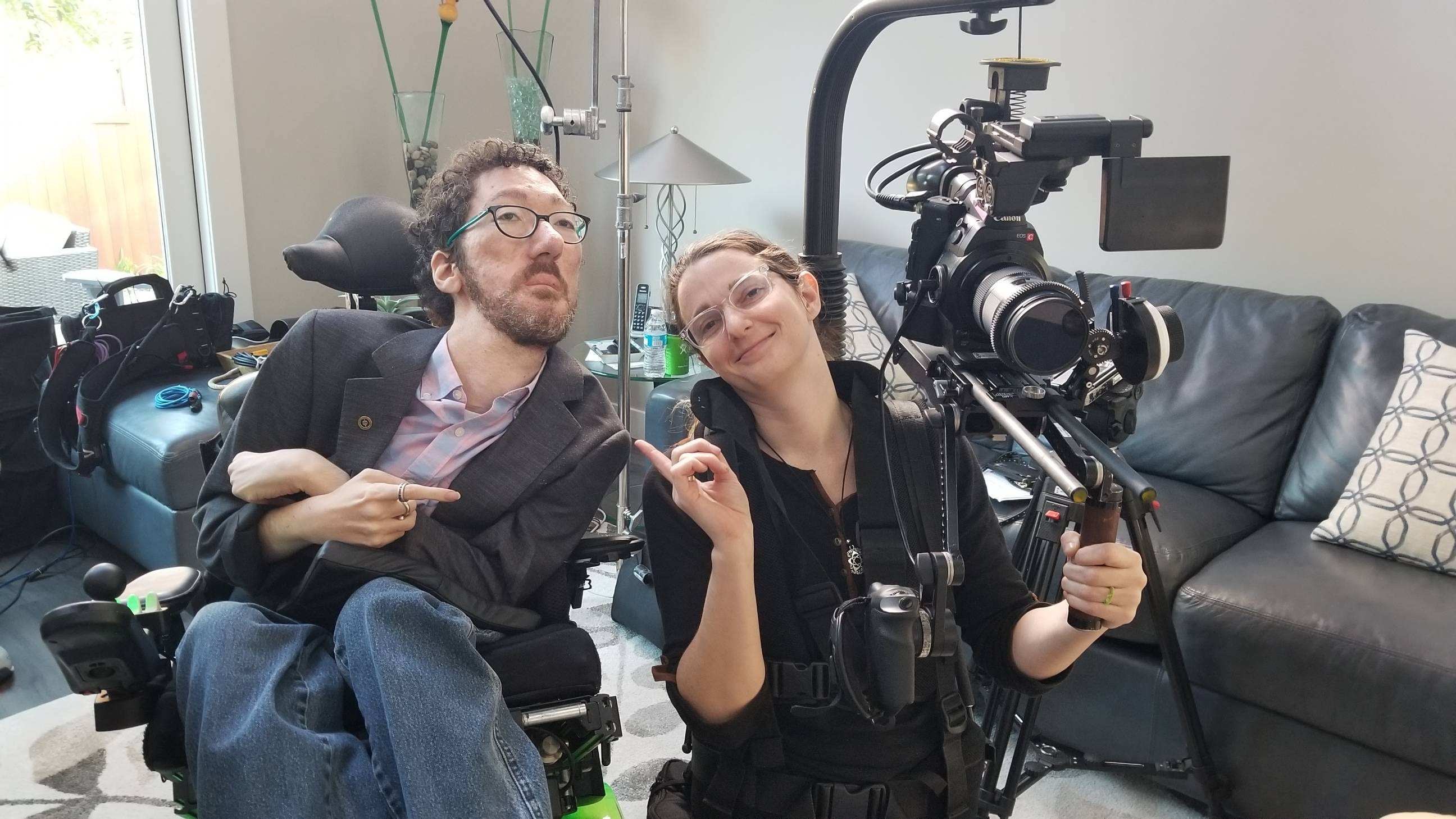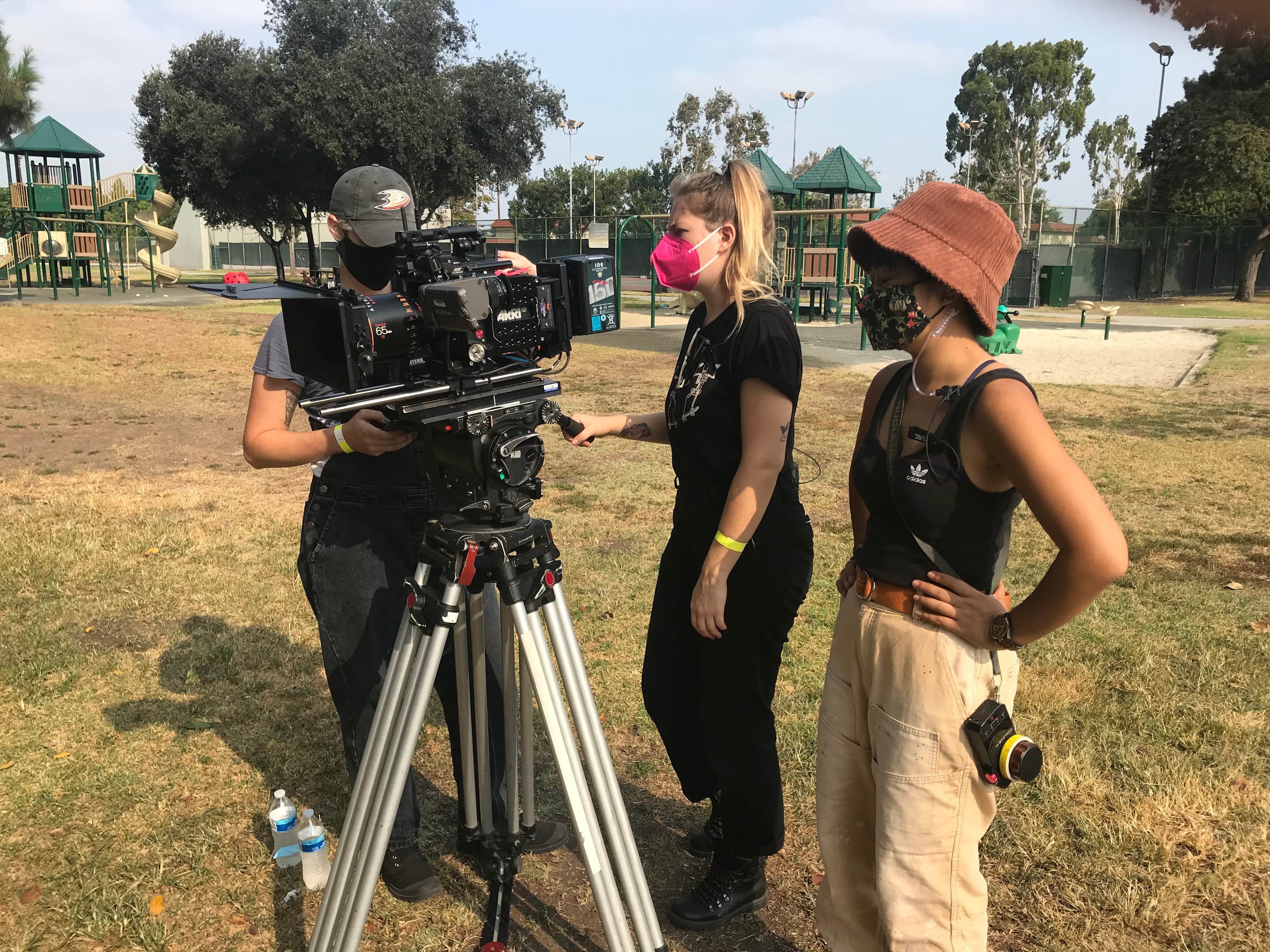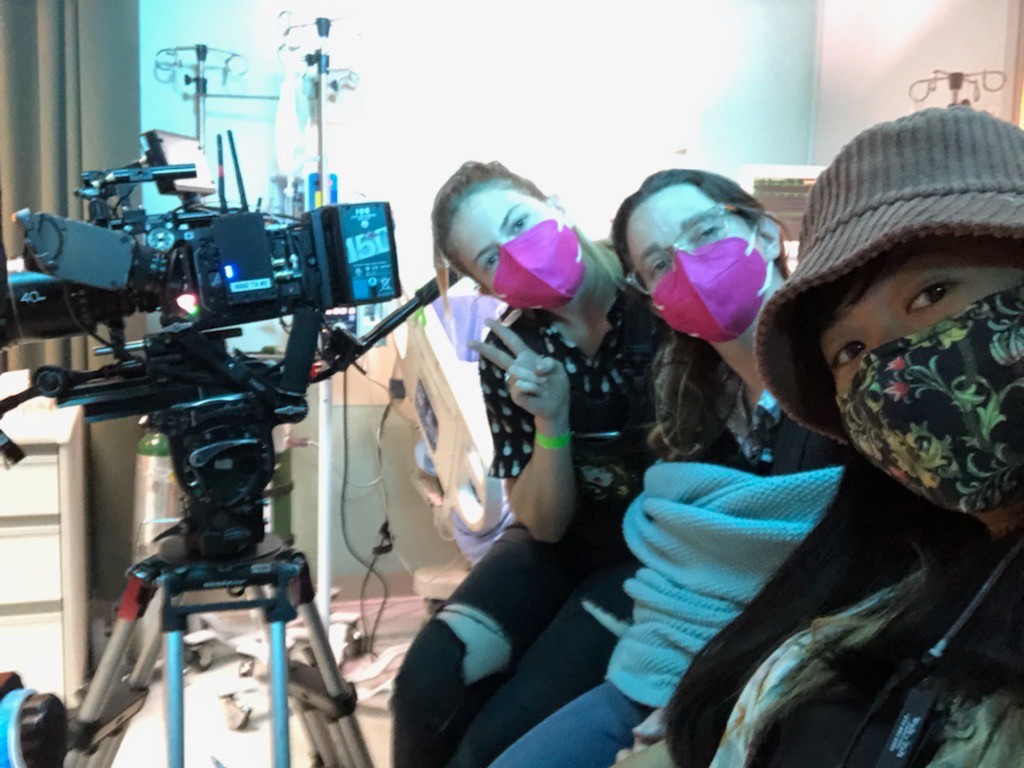 Image Credits
Cristina Guzman
Kyah Cook
Gabriel Carnick
Victoria Chen
Jude Abadi
Gabriel Carnick
Michael Carnick
Alex Scheinman
Daniela Rodriguez Martinez
Rachel Summers
Lauren Duerfeldt
Suggest a Story:
 VoyageLA is built on recommendations from the community; it's how we uncover hidden gems, so if you or someone you know deserves recognition please let us know 
here.