Today we'd like to introduce you to Emily Kirk. 
Hi Emily, we'd love for you to start by introducing yourself
I think of myself first and foremost as an actor. I loved performing long before I even knew what I was doing. Growing up in Indiana, I aspired to be like my favorite characters I'd watch on my television screen: Princess Jasmine, Storm, and Elvira. As a little girl, I knew that these were strong, confident women and I yearned to be like them. I studied them over and over and tried my best to impersonate them, walk their walk and talk their talk. One day I learned that it was an actor's job to bring these characters to life. That's when I knew what I wanted to be. 
From then on, I made an effort to audition for as many projects as I could. I started in school plays and musicals and then advanced to community theatre productions, films, web series, and whatever I could get cast in. After high school, I went on to major in Theatre and minor in Marketing so I could understand myself as both an artist and a product. I decided after school that I needed to move to Los Angeles if I wanted to seriously pursue a career in film. The entire year after I graduated was spent working three jobs to save for my big move. I worked as a Dietary Aide, Karaoke DJ, and a Trivia Host. With money saved, I moved to LA in 2013. 
Throughout my years in LA, I've worked in TV (Backyard Bar Wars, Eagleheart), feature films (Stalker, Vengeance Girl), commercials (soon to be released), stand-up comedy (The Comedy Store, The Improv, Second City), voice work (The College Tapes, Secret Movie Club Radio Hour), and an award-winning short film, Happenstance (Best Romance, Best First-Time Filmmaker) which I wrote, produced, directed and starred in. 
Would you say it's been a smooth road, and if not, what are some of the biggest challenges you've faced along the way?
Of course, there have been many roads worse than mine, but I've definitely had plenty of bumps and detours! Working to save for my move was no easy feat. In Indiana, I remember nights ending my Karaoke DJ shift at 3:30 AM and then heading to my Dietary Aide job that would start at 5:30AM. Another big challenge for me was when the person I was supposed to move with unexpectedly couldn't go. This changed a lot of my plans and made my costs more expensive since we wouldn't be splitting things down the middle. Getting an apartment all my own, paying for parking in Koreatown and many other new expenses were a big change for me that I had to quickly adapt to. 
I slept on a very thin futon and then eventually an air mattress (that had a terrible habit of deflating in the night) for my first few years. I couldn't get consistent acting jobs, aside from background and audience work, so I had to cave in and work customer service like I had before. However, these jobs felt so much more demanding than they did at home. I had a lot of learning to do, especially dealing with celebrities and people with more money than my twenty-three-year-old brain could comprehend. Looking back, I was fairly naive and trusting so finding good people and friends also proved to be difficult for me. 
After almost two years of being in LA, my savings dwindled quite a bit, and also my car died, so I had to learn how to take public transportation. It took a lot of getting used to and going to auditions by bus proved to be very tricky a lot of the time. I loved that I could spend so much time observing people, but I also had to learn how to tune out the noise. I ended up becoming a Karaoke DJ once again, but this time in a bar that was a literal hole in the wall. Many nights I'd sing and sing in a room with five guys, hoping I'd get enough tips to cover a deposit to my bank account that could try to make up for when the rent check would go through and I'd inevitably go into the negative. 
Money problems are part of growing up, but my biggest struggle in my career is something that I constantly deal with: casting doesn't know what to do with me. Even when I was younger and thinner, I wasn't thin enough to be the ingenue, but I didn't look old enough for the funny mom and sister roles. I'm so thankful that I found standup comedy in 2016 because it helped me learn that I could be booked on shows or projects based on my talent and not solely on looks.That has helped shape my drive to create more opportunities for myself and show the general public that all kinds of characters can look and act like me.
Can you tell our readers more about what you do and what you think sets you apart from others?
I will never forget when a director told me: "Every time you go on that stage, we GET KIRKED and I love it! Please do not ever stop doing that." Since hearing that, I have embraced that phrase. I say it because I am proud to know that what I do as an artist is entirely unique and very much my own. With that said, it is my personal guarantee that I am literally the only one who can show you what it means to GET KIRKED. 
As an artist, I primarily live in a comedic world, but I'm never scared to show vulnerability. While this can be a double-edged sword and I've been hurt doing so, I also believe it is my biggest strength and something that sets me apart. A lot of my personality exists with my rib cage open, heart exposed, even when others haven't asked me to do so. When I am invested in something or someone, I'm transparent about being all in. I don't know how to do something halfway. I love to collaborate and I'm a huge team player. 
Something that I take great pride in is that my work in acting and my work in comedy are cut from the same cloth, but are still entirely their own distinctive things. In acting roles, I get to change myself entirely. I especially take great joy in playing characters with big personalities and unique internal struggles I'm not familiar with. In my comedy, I get to be completely myself, presented in a more exaggerated way. I get to tell anecdotes about my childhood or things I've often wondered while sitting on my couch at night. My acting and filmmaking endeavors get to take an audience to another world, while in comedy, it is more like I'm taking myself to the audience's world- as if I'm guest to an awesome party with people I've never met! 
Who else deserves credit in your story?
I would not be who I am without the help of so many people in my life. My friends and family have always offered so much support and I could not have reached as many audiences or gone to nearly as many rooms as I have without them sharing my work and attending my shows and screenings. I cannot thank them enough for all they have done and continue to do. Since growing up, my biggest support has always been my mother. While she does not come from the world of theatre and performing, she has always been attentive, offered advice, and given honest feedback when I've asked for it. She also instilled in me a drive to always strive for the best and to constantly grow with each opportunity. Not only has she been there emotionally, but I also appreciate that she has believed in my work enough to be financially supportive as well. She was a producer on my short film, Happenstance and I loved getting introduce her as such when we attended my hometown's film festival together. 
When it comes to instructors helping to hone my craft, one person I have to credit is my college advisor and director Elliot Wasserman. I'll never forget him casting me in one of my favorite roles to date, Mom in Sam Shepard's True West. It was an honor to be cast in such an important role when I was only a freshman and we had never worked together before. That show holds a special place in my heart because I'll never forget that entire experience. During my time in college, Elliot helped me to not only understand characters that were so different from me but to also love them, even amidst their flaws. 
Out of all of the instructors I've met since taking classes in Los Angeles, Craig Archibald is by far my favorite. He has given me even more techniques and tools for my tool belt. His approach and teaching methods have helped me in dealing with my bad habits on camera and honestly, there's a stripped-down, raw feeling that I can see in my performances that I have to give him credit for. He's an instructor that I hope to always have around in my career. He's been extremely helpful with auditions I've had and I hope to go to him for even more private coaching when I land bigger and more challenging roles. (That's me putting it into the universe to manifest that!) 
Last and most certainly not least, I have to credit my partner, Devin. Not only is he the love of my life, best friend, and my safe space, but he is an artist that I respect and look up to. He's not just a romantic partner, but also an artist that I can always collaborate and work with. Sometimes it might be just for fun and we'll be singing covers, but we've also worked together for important projects, like composing the score for my short, Happenstance. He always pushes me and listens to every crazy idea or rant I might have. I look forward to seeing all of the art he will continue putting out into the world and I also look forward to seeing what else we can create together. 
Contact Info: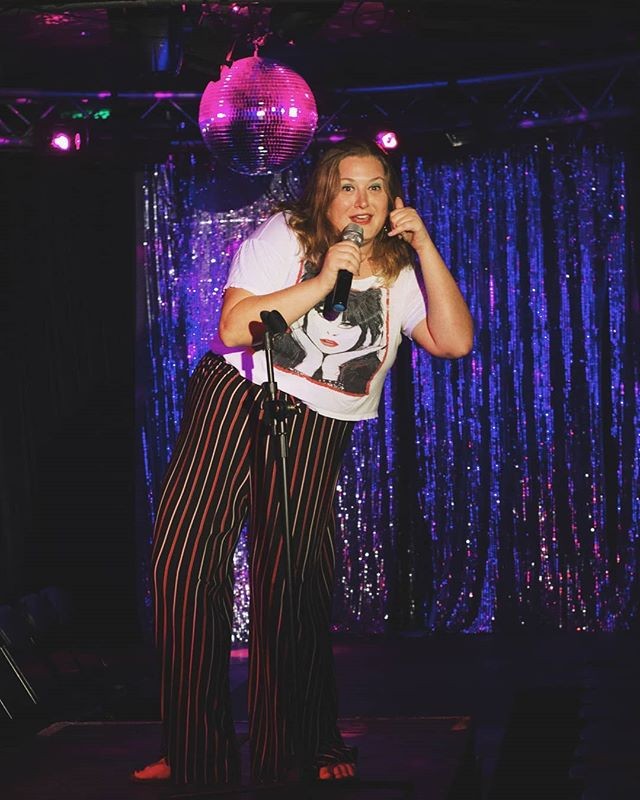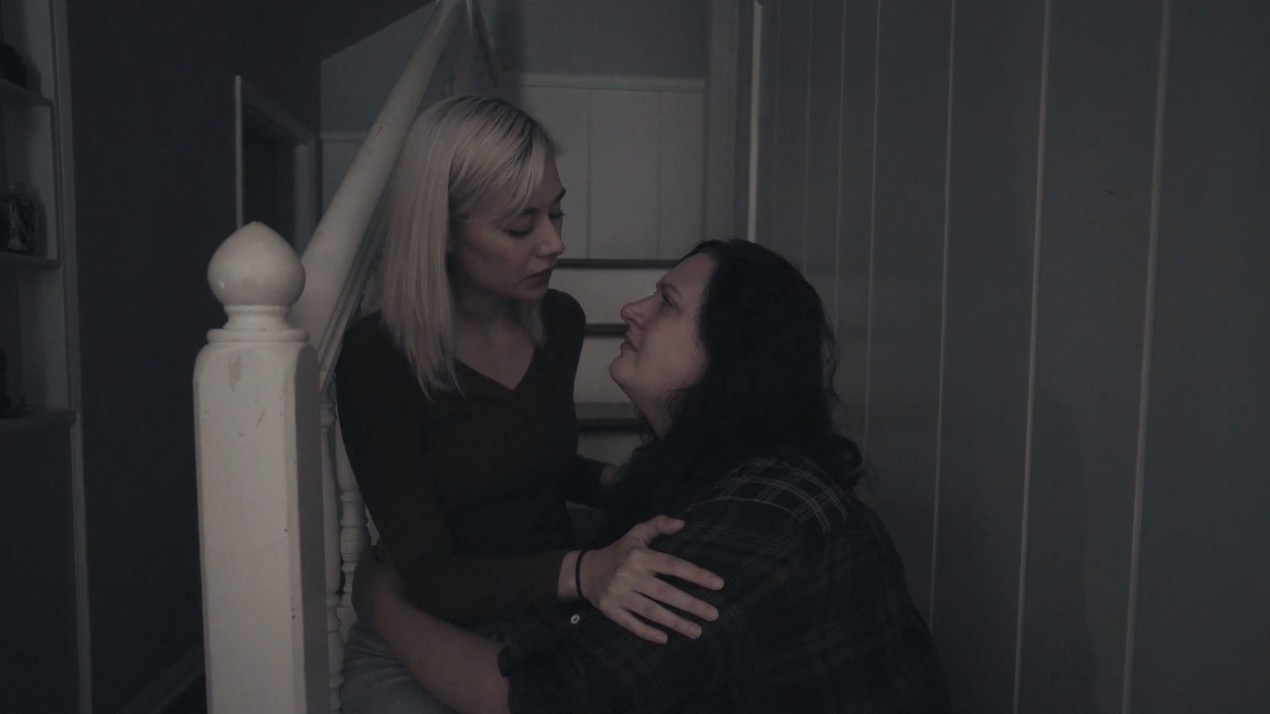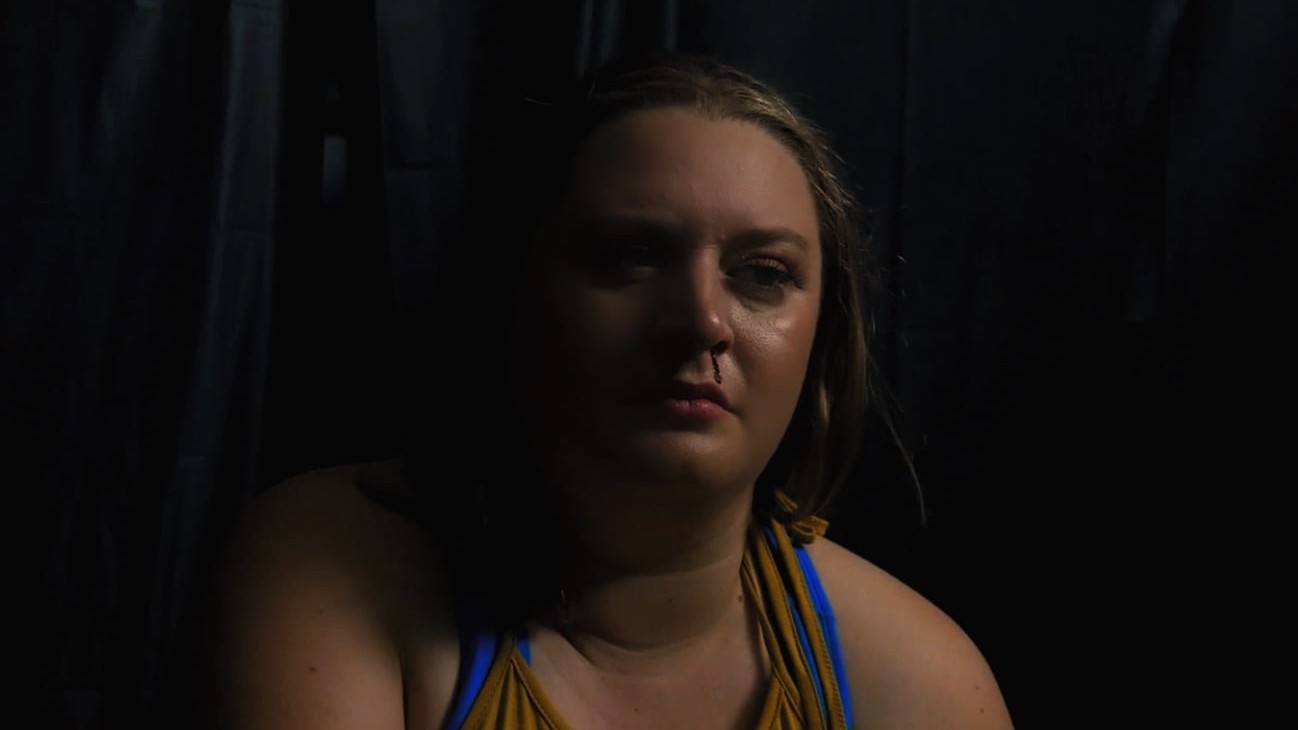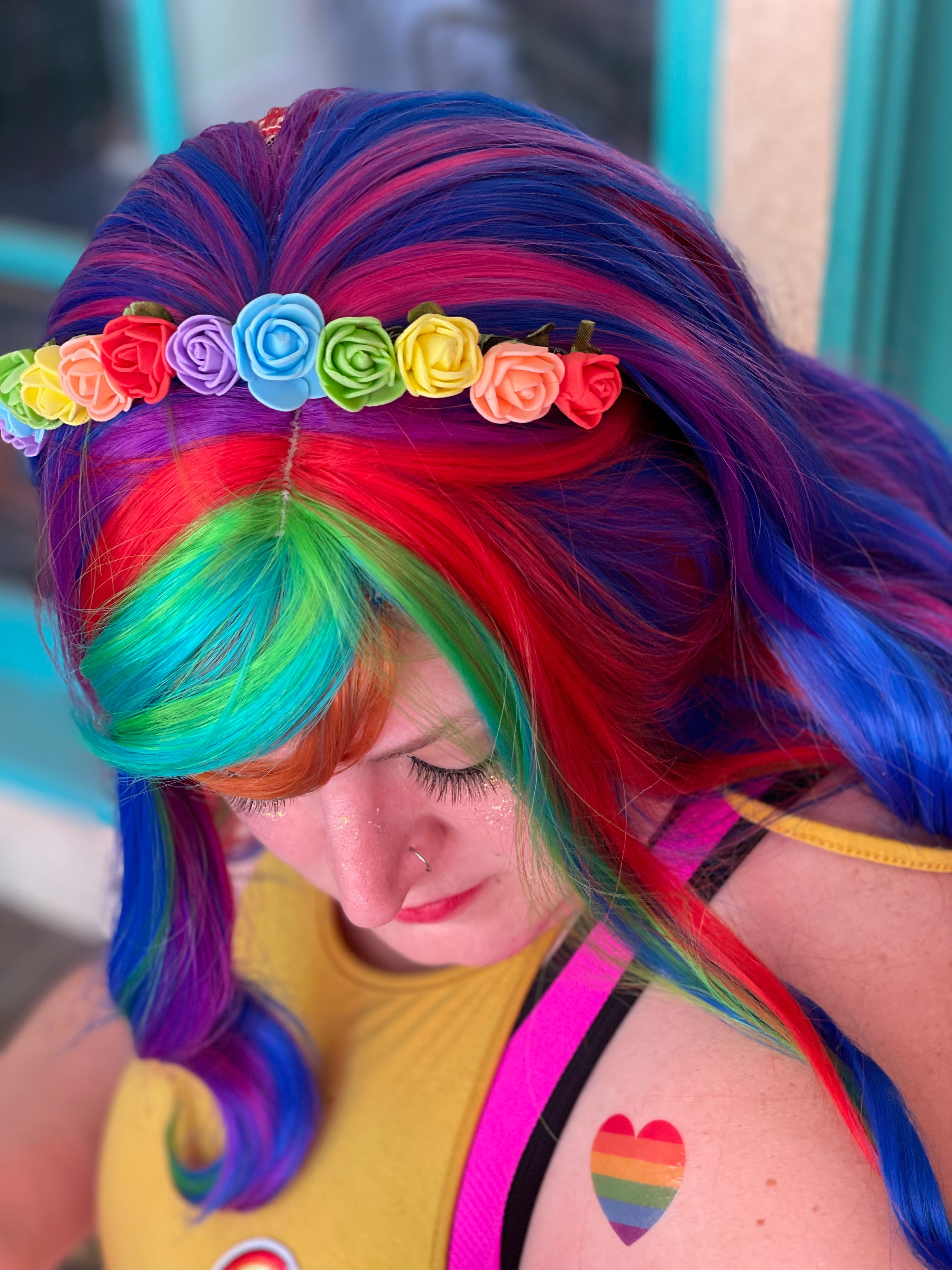 Image Credits
RJ Mills Photography
Brialynn Massie
Suggest a Story:
 VoyageLA is built on recommendations from the community; it's how we uncover hidden gems, so if you or someone you know deserves recognition please let us know 
here.